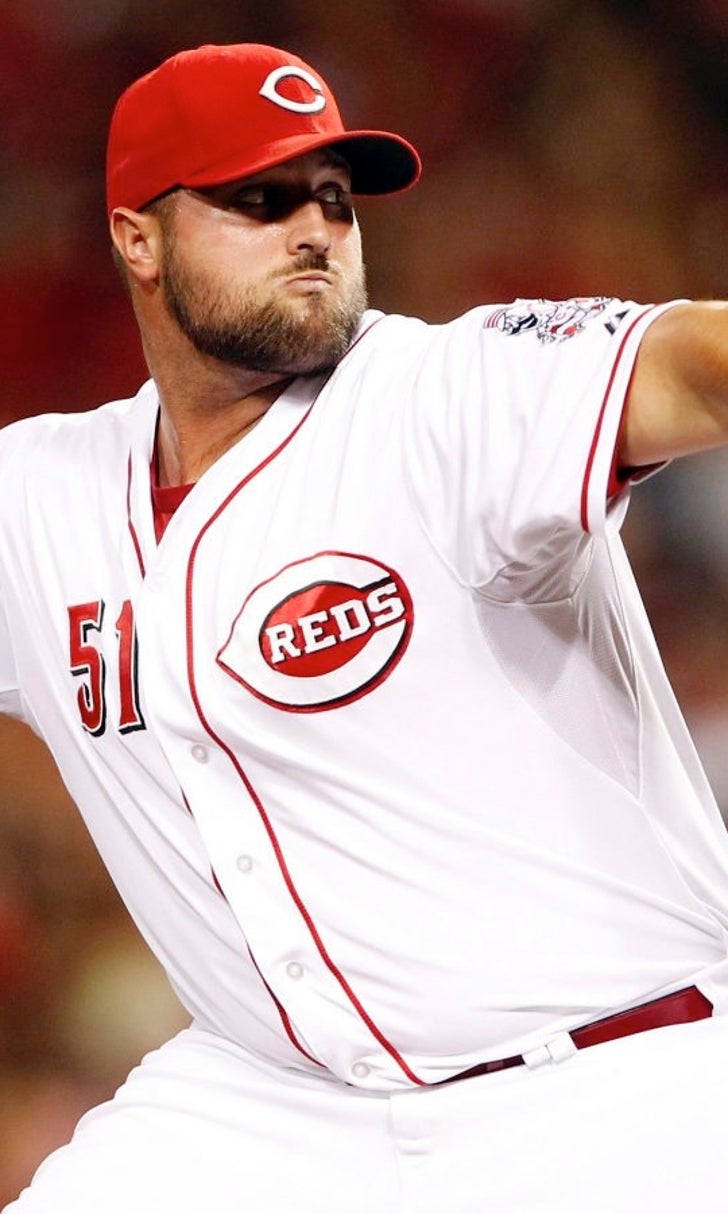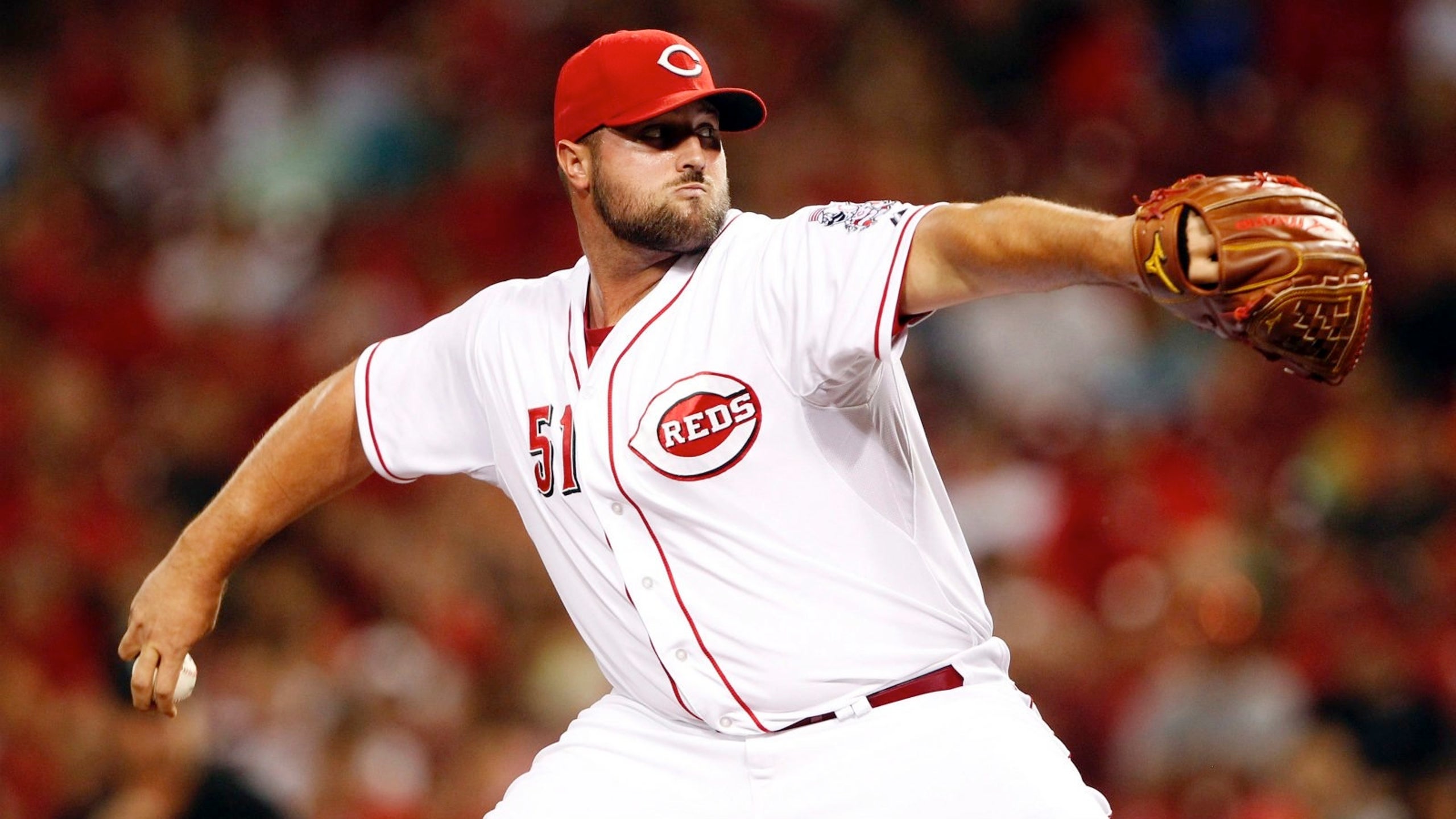 Reds notes: Bullpen without Chapman
BY foxsports • March 20, 2014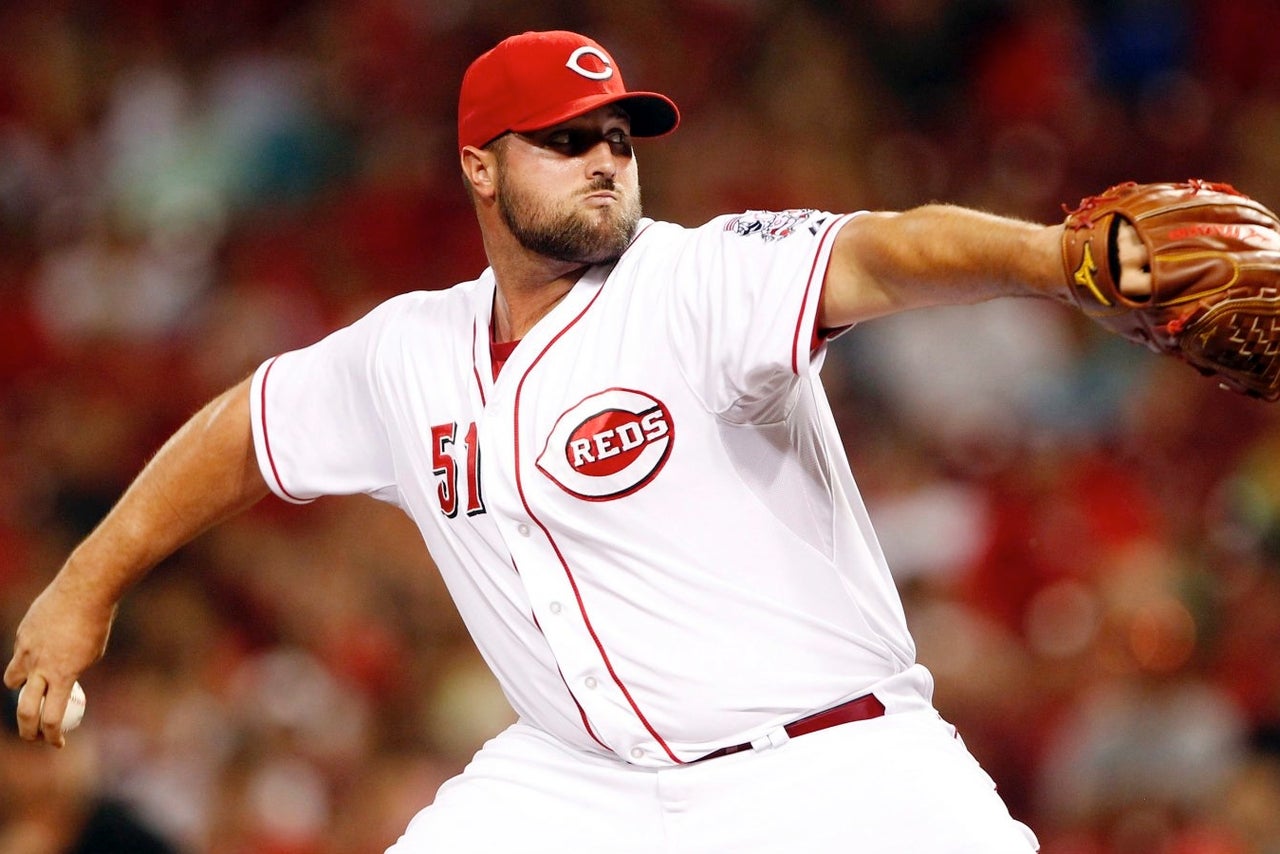 GOODYEAR, Ariz. -- The horrific injury suffered by Aroldis Chapman Wednesday night when he was struck in the face with a line drive off the bat of Kansas City's Salvador Perez shook everyone associated with the Reds. Less than 12 hours had passed since the incident when the team reconvened at its spring training complex to get ready for the next day's work.
Manager Bryan Price met with the players, then the media and then got on with his regular duties hard as that might have been to do. This wasn't a normal day by any stretch of the imagination.
Chapman was scheduled to undergo surgery to fix multiple fractures in his face above his left eye and nasal cavity Thursday afternoon. Team physician Dr. Timothy Kremchek said Chapman should be able to return to pitch this season but it will 6-8 weeks before he can start pitching again.
Certain spots on the roster coming into this camp were safe to pencil down on paper. Chapman closing games was one of them.
While Price knows he's going to have come up with a plan of action at some point in the next 10 days, Thursday wasn't going to be that time.
"My philosophy on all of this stuff is that whatever is going to happen, we're going to have 25 guys here at the end of spring training and that's going to be the hand that we're dealt," said Price. "We're going to go out there and compete and bust our tails to be excellent.
"I haven't thought at all about the layout of the bullpen. That will come in time. At this point in time the focus really is on Aroldis."
Jonathan Broxton would be the obvious first choice to take over that role but the right-hander has pitched in just one game this spring as he continues to recover from surgery on his right forearm last August. He's thrown eight pitches in a game so far this spring. Lefthander Sean Marshall has thrown only bullpen sessions this spring as he tries to overcome left shoulder soreness.
Labeling a definitive closer may not be necessary. The Reds were fourth in the National League last season with a 3.29 bullpen ERA and had a collective 10-game scoreless streak and 32 2/3 innings at one point, both franchise records. J.J. Hoover, Sam LeCure, Manny Parra, Logan Ondrusek and Alfredo Simon all return from last year's group. Simon has been used in the starting rotation this spring but is destined to return to the bullpen once all of the starters get healthy.
"As far as timing goes, we're getting down to where decisions have to be made about this team and we're moving forward," said LeCure. "Chappy is a big part of this team and he's good friends with everybody. That's where our heads are at right now."
Reds relievers retired 17 batters in a row after LeCure gave up a home run to Prince Fielder in the fifth inning of Thursday's 5-4 win against Texas. LeCure followed starter Jeff Francis, who allowed three runs on seven hits in four innings. Parra, Hoover, Ondrusek and Nick Christiani came in after LeCure. Christiani pitched the ninth and tenth innings while the other relievers threw one inning each.
"You have to be able to evaluate your pitchers not by their statistics but by what you see with your own eyes -- the command, the movement, the sharpness of their pitches," said Price after the game about the bullpen group. "All and all they've gotten their work in. They've been around the plate. We've had a couple of times where our guys have gone out there and not been real sharp but that's a part of spring training.
"The guys that we know that are on the club -- there's a handful of those guys and we know who they are -- I've been very pleased."
DOWN TO 38: Four players were reassigned to the minor league camp as the Reds cut their roster down to 38 players.
Pitchers Drew Hayes, Lee Hyde and Chien-Ming Wang and infielder Argenis Diaz were all moved out of the major league camp. The Reds have to be down to 25 players in time for Opening Day.
BIG BOPPER: Billy Hamilton led off Wednesday night's game against Kansas City with his first home run of the spring. He turned on two-strike pitch and pulled it over the wall in right field at Surprise Stadium.
Hamilton hit 13 home runs in his five seasons in the minor leagues, including six last year at Triple-A Louisville. Obviously it's not his main forte.
"It's nice that when he squares the ball up that he's got the ability to take it out of the ball park," said Price. "What I liked more than anything is that he was able to get the barrel on the ball on a two-strike count. The fact that it went out was a bonus."
Hamilton was back to form on Thursday. He led off against Texas lefthander Robbie Ross with an infield hit to the hole at shortstop. It was a two-hop hit that forced shortstop Josh Wilson to make a rushed throw. When Brandon Phillips bounced a ball towards second base for what should have been an easy start to a double play, just the thought of Hamilton's speed made Leonys Martin shovel a bad flip to Wilson covering the bag. Hamilton would score the Reds' first run on a single to right field by Ryan Ludwick.
UP NEXT: The Reds host Kansas City on Friday. Right hander Brett Marshall is expected to make the start. First pitch is at 4:05 p.m. EST.
---