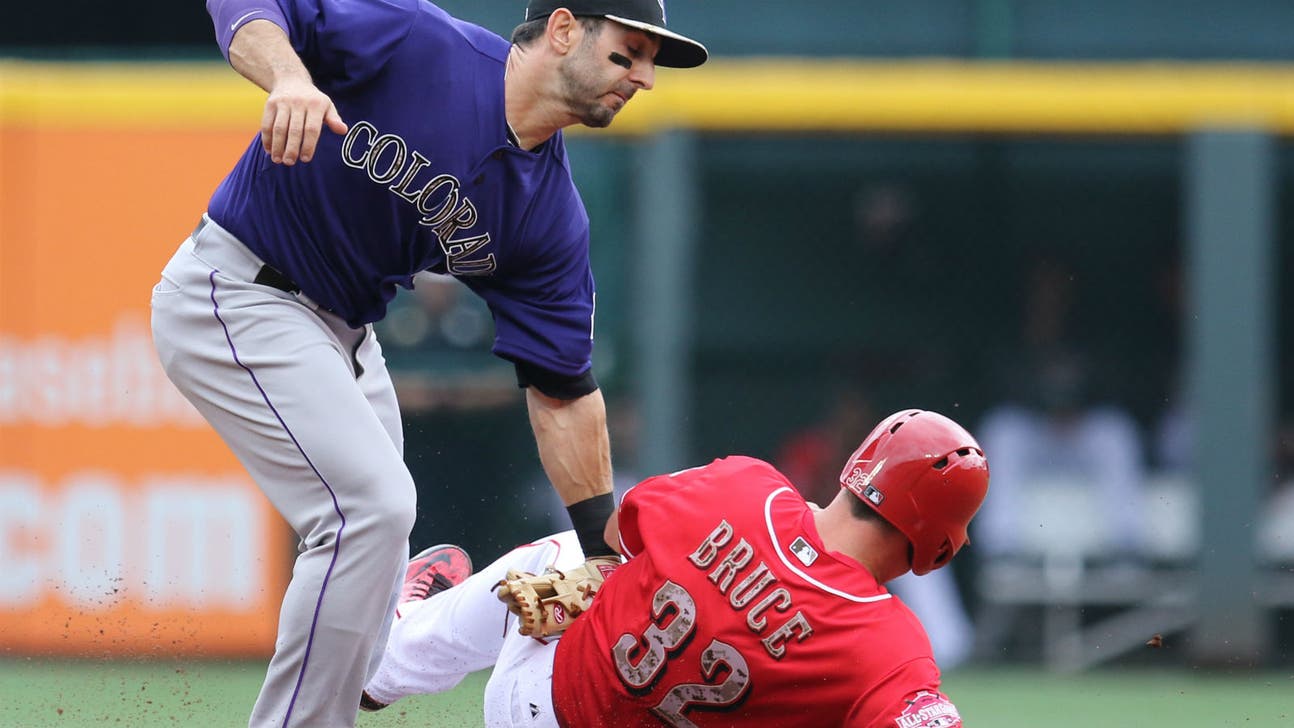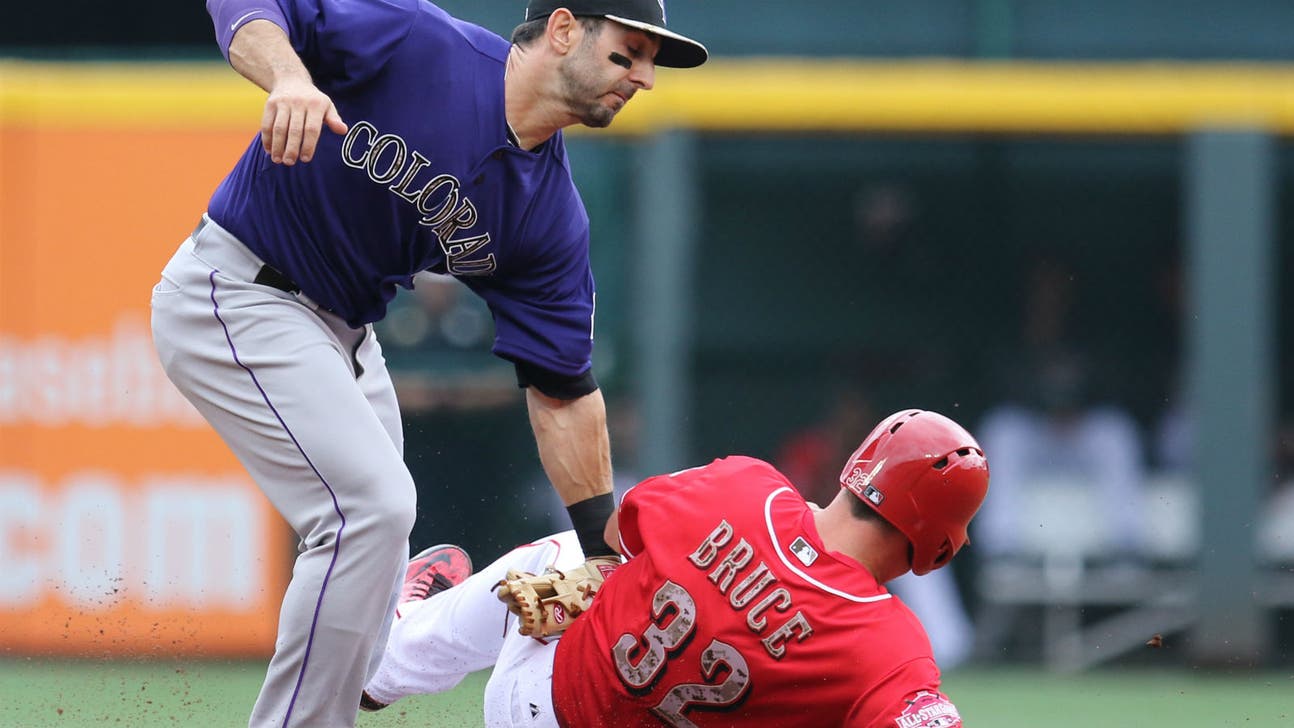 Reds lose 9th straight, Arenado leads Rockies to 5-4 win
Published
May. 25, 2015 4:33 p.m. ET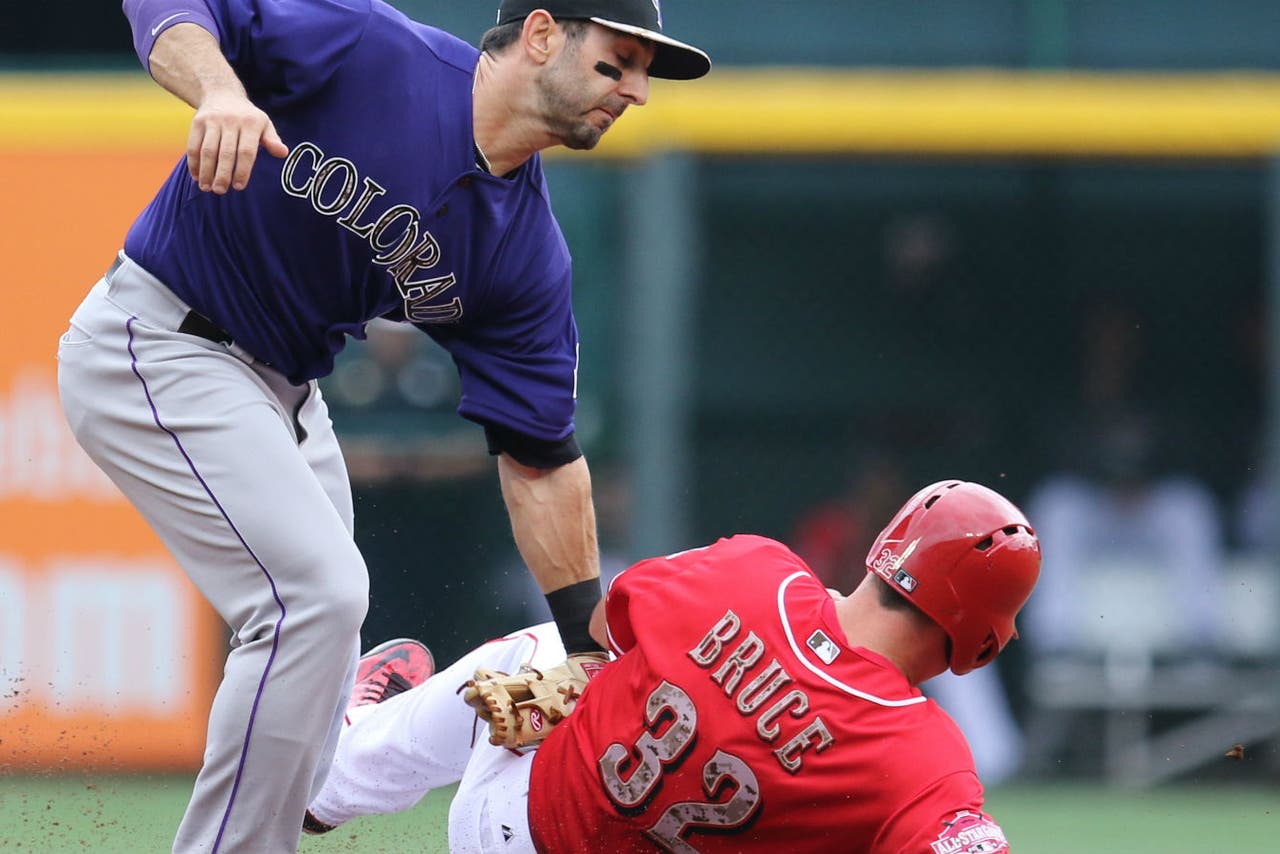 CINCINNATI (AP) -- The Cincinnati Reds lost their ninth straight game Monday as Nolan Arenado homered, had three hits and drove in the tiebreaking run with a sacrifice fly in the ninth inning off Aroldis Chapman that gave the Colorado Rockies a 5-4 victory.
This is the Reds' longest losing streak since they dropped 11 straight in June 1998 under manager Jack McKeon.
Arenado has provided the biggest hits during the Rockies' three-game winning streak. He had four hits and drove in four runs during an 11-2 win over the Giants on Sunday.
The third baseman had a pair of singles and a solo homer off Reds starter Jason Marquis. He then helped the Rockies pull it out against Chapman (2-3), who came in for the ninth.
Charlie Blackmon opened with a walk and took third on D.J. Lemahieu's single. Blackmon scored easily on Arenado's fly to center fielder Billy Hamilton, whose throw was off-target.
Rafael Betancourt (2-1) retired the four batters he faced. John Axford gave up a walk in the ninth while getting his seventh save in as many chances.
LeMahieu also had a two-run single off Marquis, who gave up four runs and 10 hits in 5 2-3 innings.
The riverboat smokestacks that celebrate home runs and strikeouts were back in action after one of them caught fire during the last homestand. They shot off fireworks after Todd Frazier's two-run homer in the first inning off Eddie Butler, his 13th overall.
The Reds had scored only seven runs in their last five games, prompting manager Bryan Price to shake up the lineup. He batted Marquis eighth and the slumping Hamilton ninth, the first time since 1933 that a Reds pitcher batted anywhere other than ninth.
Marlon Byrd doubled and scored on Hamilton's single in the fourth, cutting the Rockies' lead to 4-3. Byrd's leadoff homer in the sixth tied it. Butler gave up four runs and nine hits in six innings.
TRAINER'S ROOM
Rockies: RF Carlos Gomez was scratched from the starting lineup because of illness.
Reds: C Devin Mesoraco went on the 15-day DL with a sore left hip. LHP Manny Parra was activated off the DL, recovered from a strained neck. RH Johnny Cueto was examined for a stiff right elbow.
UP NEXT
Rockies: LH Jorge De La Rosa makes his seventh start since recovering from a strained groin. He's 1-2 with a 6.51 ERA.
Reds: RH Michael Lorenzen makes his fourth start, after making his last two appearances in relief. Lorenzen is 1-1 with a 2.81 ERA as a starter.
---