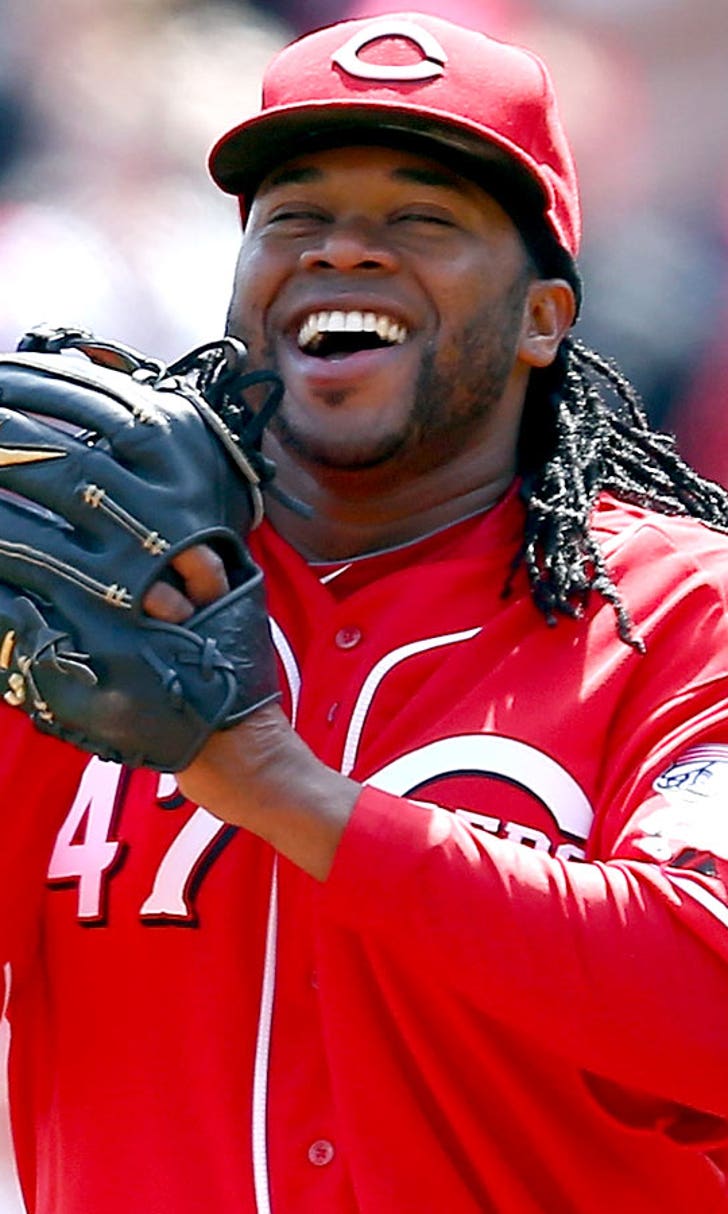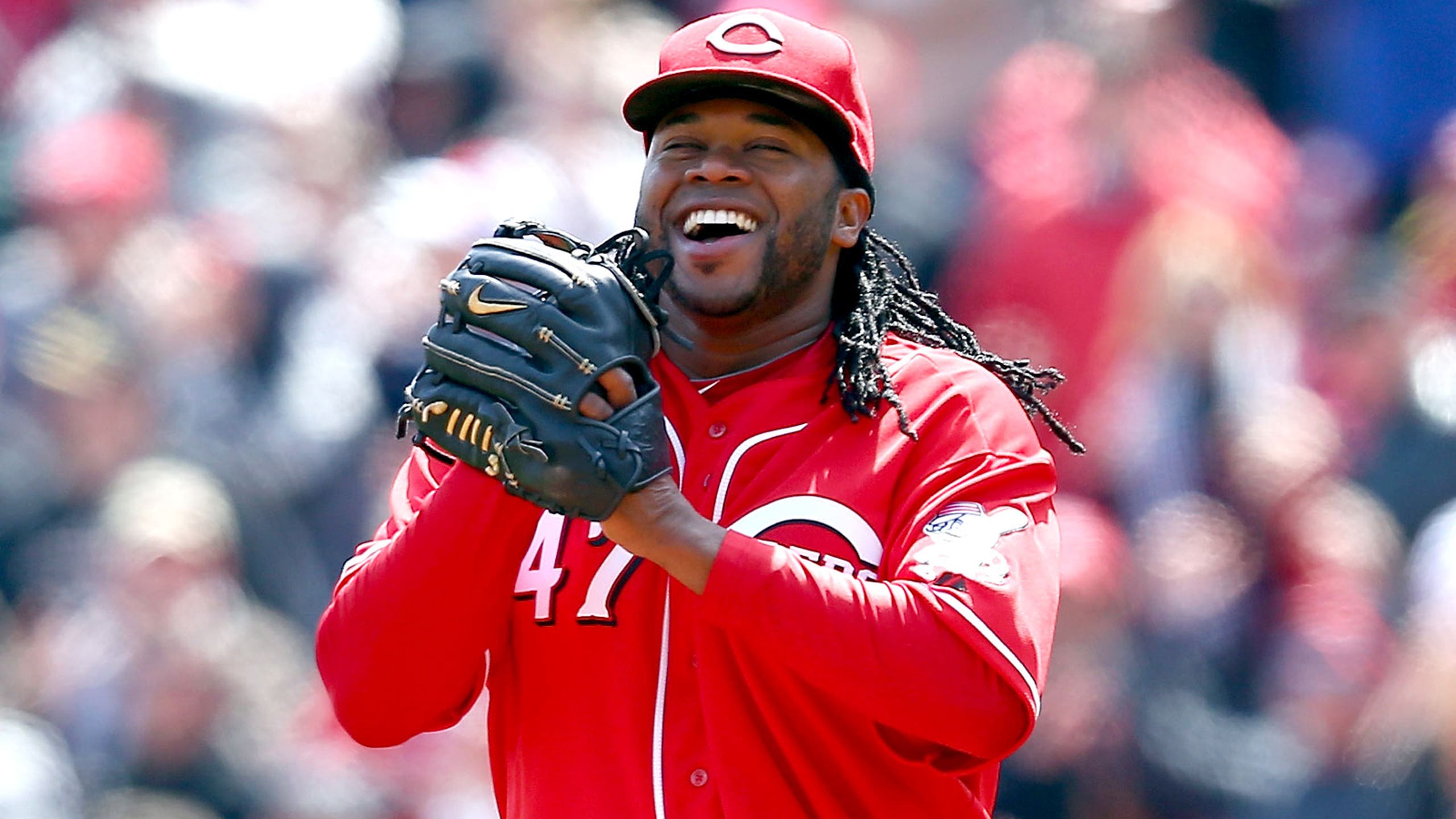 Reds-Dodgers Preview
BY foxsports • May 26, 2014
Until his most recent start, Cincinnati's Johnny Cueto was perhaps the majors' most dominant pitcher.
The Reds right-hander will seek to regain that form in Monday's series opener against the Los Angeles Dodgers, who are returning home after their first no-hitter in 18 years.
Cueto (4-3, 1.86 ERA) had an MLB-best 1.25 ERA in his first nine starts and his 76 strikeouts ranked second, but that string of stellar efforts ended when he was tagged for eight runs in 5 1-3 innings in Tuesday's 9-4 loss in Washington.
"They played really well. And you know what? I'm human. I'm human," Cueto said through an interpreter. "I just got to keep my head up and keep working. That's all I got to do."
His counterpart Monday, Hyun-Jin Ryu (4-2, 3.00), will have a pretty tough act to follow. Josh Beckett tossed the Dodgers' first no-hitter since Hideo Nomo in 1996 in a 6-0 victory over Philadelphia on Sunday and helped the club finish 4-2 on their road trip.
Ryu gave up two runs over six innings and struck out a season-high nine Wednesday in his return from disabled list, a 4-3 victory over the New York Mets. The left-hander hadn't started for the Dodgers since April 27 because of inflammation in his throwing shoulder.
"I was faithful to my rehab and what the trainers told me. I felt good. I felt ready, mentally," Ryu said through a translator. "I'm glad to be back and eager to get the team going in a winning direction."
Ryu yielded one run, two hits and one walk over seven innings in his only matchup against Cincinnati, a 4-1 win July 27.
Cueto is facing the Dodgers (27-24) for the first time since July 3, 2012. He's 1-1 with a 2.14 ERA in his last three matchups.
With his help, the Reds (22-26) will try to avoid their third three-game skid this year. They were shut out for the fifth time in 2014 on Sunday, producing six singles in a 4-0 loss to St. Louis.
Cincinnati won all three games in its most recent series against Los Angeles from Sept. 6-8, but has dropped five of its last six at Dodger Stadium.
The Dodgers return home with Hanley Ramirez (sore calf) likely to be sidelined again and Matt Kemp expecting to see some playing time in left field.
Kemp is 6 for 12 with two homers lifetime against Cueto but has been out of the starting lineup the past three games. Don Mattingly told the team's website that he wants to give Kemp time to get his surgically repaired left ankle a little healthier. His ankle is thought to have hindered his play in center field.
"We want him to get some work in once we get back to L.A," Mattingly said of moving Kemp to left. "It's really just a change in angle. We want to get him some work, so he's comfortable."
Right fielder Yasiel Puig stayed hot Sunday with a single and a double to finish the series in Philadelphia 7 for 12. He has reached base in 26 straight games, over which he's batting .413 with a .504 on-base percentage. He went 10 for 18 against righties on Los Angeles' road trip and will be getting his first look at Cueto.
---