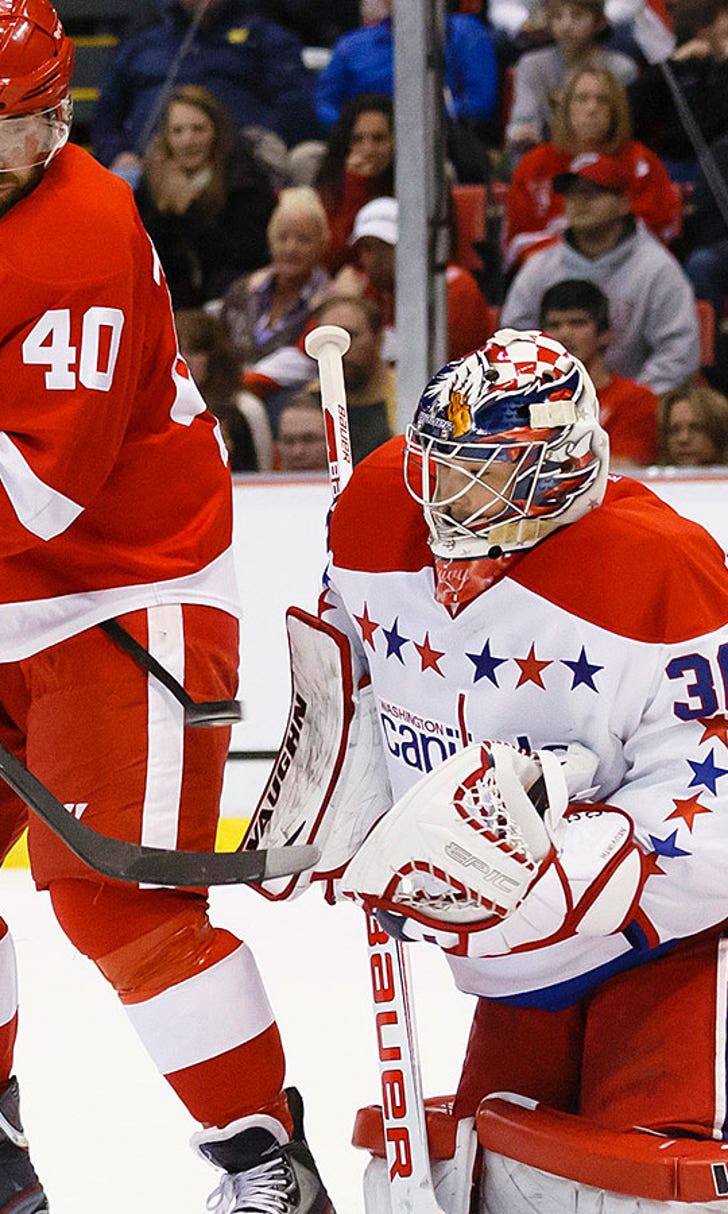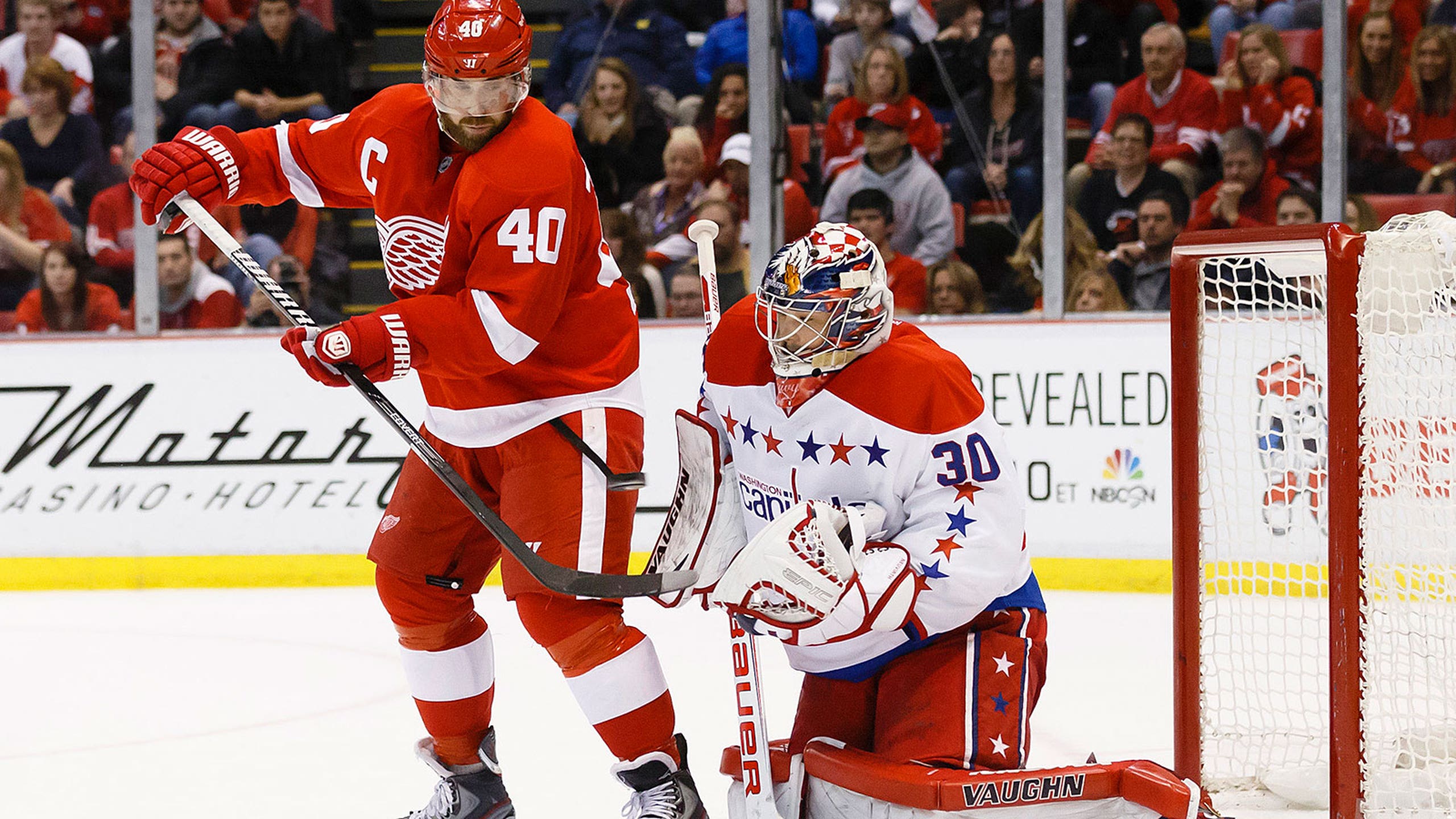 Red Wings' Zetterberg, Howard ready to go in Washington
BY foxsports • February 1, 2014
DETROIT -- Red Wings captain Henrik Zetterberg didn't practice Saturday afternoon but expects to play Sunday.
"I felt pretty good, better than I have the last couple of days," Zetterberg said. "I played a game, so that'€™s positive."
Pavel Datsyuk practiced with the team but still isn't ready to play.
Coach Mike Babcock said there's nothing new with Datsyuk and doesn't know whether Datsyuk will play before the Olympic break.
Goaltender Jimmy Howard said he's no worse for wear after playing Friday night against the Washington Capitals and is ready to go Sunday in Washington.
"We're gonna see a fully rested team on Sunday afternoon," Howard said. "I think it's going to be an up-and-down game."
Zetterberg said he liked playing the same team back-to-back.
"It's fun. You don'€™t see it that often," he said. "I don'€™t mind it at all. It'€™s almost like a playoff atmosphere. It's basically like that, too, with a team that'€™s right in the playoff mix with us."
Justin Abdelkader said it reminds him of his college days.
"Not home-and-home but back-to-backs," he said. "Both teams will know each other from the night before. It's a big game for both teams."
With their 4-3 shootout win Friday, the Wings have 59 points, just two ahead of the Capitals.
The Wings are in eighth place in the Eastern Conference while the Capitals are 13th.
"We know what we have to do. We have to win games," Zetterberg said. "When it comes down after the (Olympic) break, we'€™ll know a little more what we have to do to make it happen and we'€™ll act accordingly."
OVI AGAIN
The Wings didn't need to see Alex Ovechkin, the league's leading goal-scorer, tie Friday's game with seven seconds left in regulation to know how dangerous he is.
Zetterberg's line usually gets assigned to defend the other team's top offensive players.
"He'€™s heavy. It's fun to play against the top players," Zetterberg said. "He's very skilled, and when you have (Nicklas) Backstrom with him, too, that dishes that puck really well, it's a tough combo."
At 6-foot-2, 212 pounds, rookie Riley Sheahan is a little closer in size to Ovechkin (6-3, 230) than Zetterberg (5-11, 197).
"He's unbelievable," Sheahan said. "He's so strong and obviously one of the best players in the world for a reason.
"You've just got to watch whenever he gets the puck because most likely he's going to try to get a scoring opportunity."
Sheahan was asked what he might be able to take from Ovechkin to incorporate into his game.
"I think just the way he is in the corners and how he uses his body," Sheahan said. "He's such a great skater, too, so when you put those together, he's pretty hard to stop.
"If you can mock any of the things he does in the offensive zone, I think you'd be good to go."
SUPER BOWL PICKS
It doesn't seem like too many of the Wings think the Seattle Seahawks have much of a chance against the Denver Broncos in the Super Bowl.
Zetterberg picked Denver when asked, as did his teammates.
"Denver. I wouldn'€™t mind seeing Peyton (Manning) win," Abdelkader said.
"I just feel like Peyton Manning wouldn't let (a loss) happen," Tomas Tatar said.
What about Babcock?
"I lived in the Pacific Northwest," he said. "Mark Rypien is a friend of mine. I remember when he was with Indy and then came into Seattle, and I'd go watch him there. But I got to pick Peyton Manning."
You knew a coach would love a player like Manning.
"He'€™s ultra-competitive," Babcock said. "He's a working machine. He and (Tom) Brady to me are incredible because they're so intelligent and they execute so good and they'€™ve done it over and over and over again.
"I just think it's impressive. But I also (respect) Seattle, as well, so who knows. Plus the NHL will be in Seattle one day."
LOOKING FOR 401
The win Friday night marked Babcock's 400th victory as Wings coach.
"Obviously, I got my 400th (career win) before," Babcock said. "My 400th with Detroit means I've been here a while and I'€™ve had good players.
"Let's be honest, this last little while, I haven't exactly been mowing them down. So mowed 'em down for a long time, and it's been a bit of a grind here lately."
---