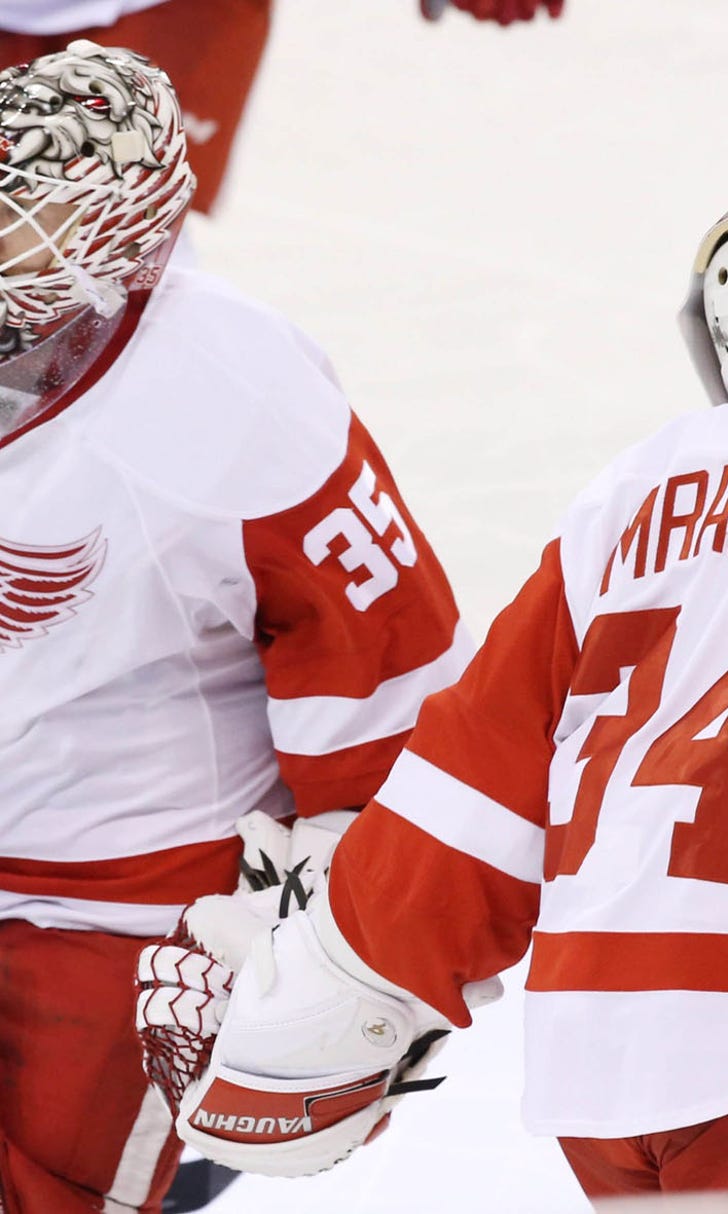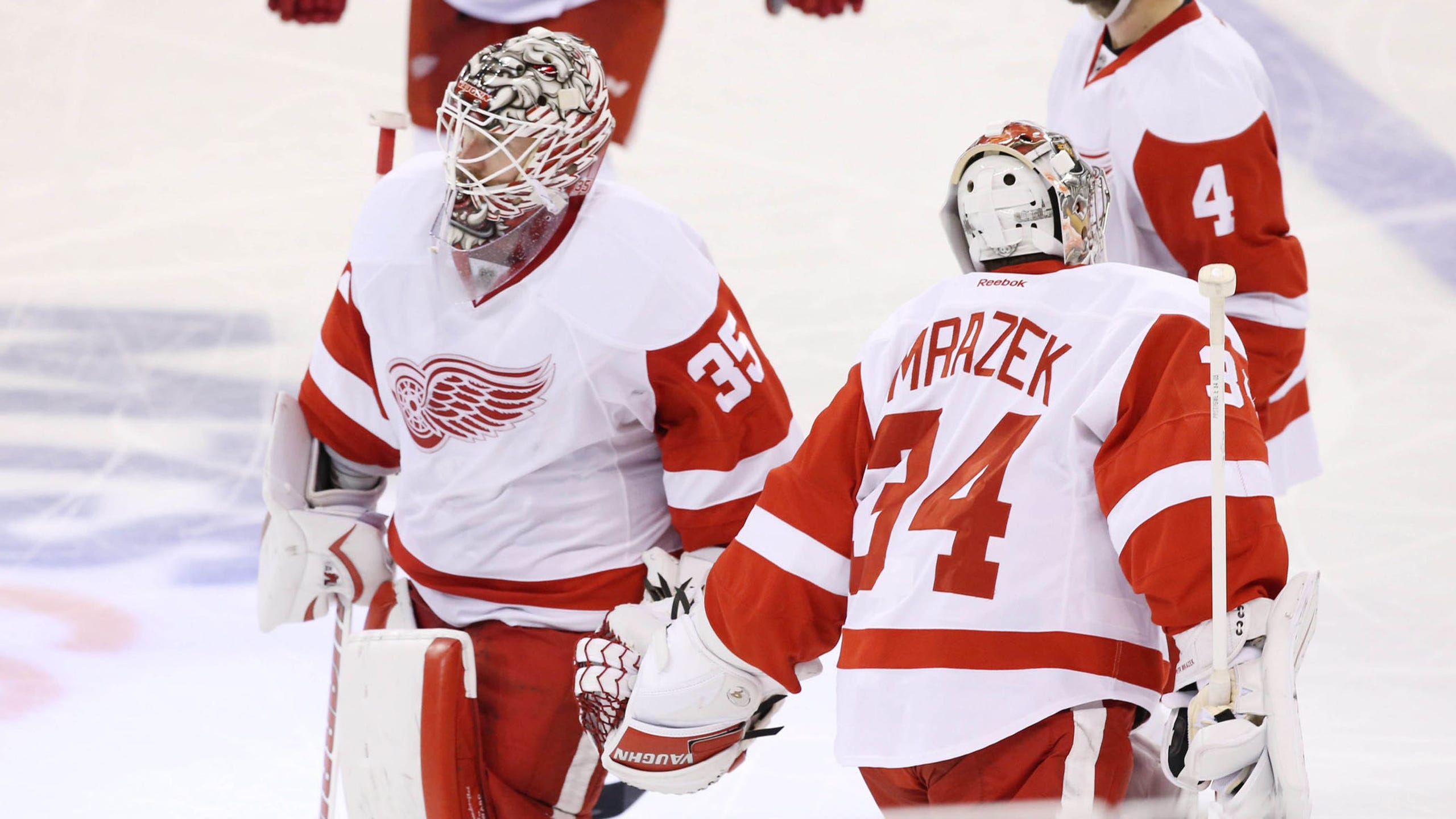 Red Wings face off against the Florida Panthers
BY foxsports • February 4, 2016
The Florida Panthers have been trying to prove they belong in the NHL's upper tier all season, and who they've beaten in the last two weeks helps confirm their arrival.
Next, they can continue to justify their spot atop the Atlantic.
The Panthers can pad their division lead over the visiting Detroit Red Wings on Thursday night (pregame at 7pm, tip off at 7:30pm) in the first of two meetings within five days.
Florida (30-15-5) followed a franchise record 12-game winning streak with a 0-3-1 stretch from Jan. 11-18, but an offensive explosion against stiff competition has righted the ship. The Panthers had scored just five goals during their skid, but have totaled 19 in four consecutive wins.
Tuesday's 5-2 victory at league-leading Washington, which played without Alex Ovechkin, gave them five goals in three straight games. Florida upped its point total to 65 - second in the Eastern Conference to the Capitals' 74.
That victory capped an impressive four-game stretch that started with wins over last season's Stanley Cup finalists, Chicago and Tampa Bay.
"That's great teams - the best teams in the league," said Aleksander Barkov, who had a goal and an assist against Washington. "We can beat any team in this league and can dominate any team."
The Panthers have won 10 of their last 11 games at BB&T Center and host Pittsburgh on Saturday before playing at Detroit on Monday.
Florida has beaten the Red Wings in four of the last five meetings, including a 2-1 overtime win at Detroit on Nov. 29. Roberto Luongo made 28 saves and Brian Campbell scored the game-winner in the extra period.
That victory came during the tail end of Florida's poor offensive start to the season, which saw it struggle to a 2.43 goals per game mark through Dec. 12 - eighth lowest in the league. Since, the Panthers are third with a 3.10 average.
Leading point scorer Jonathan Huberdeau has three goals and three assists during this four-game run, while Reilly Smith has four goals and two assists during a five-game point streak. Barkov has a pair of goals and three assists for a four-game point streak, and Vincent Trocheck has three goals and two assists in the last three.
Meanwhile, Detroit (25-17-8) has been one of the NHL's lowest-scoring teams in the last month-plus. The Red Wings have averaged 2.07 goals in 15 games since Dec. 28, the fourth-lowest mark in the league.
A 4-2 win at the New York Islanders on Jan. 25 gave Detroit its first four-goal effort in 10 games, but it came out of the All-Star break with Wednesday's 3-1 loss at Tampa Bay - the team sandwiched between Florida and the Red Wings in the Atlantic.
"It's a big game, it's a (big two) points," Henrik Zetterberg said. "Losing points to this team, you can't be happy about it."
Detroit, which is 2-3-1 since Jan. 17, had won seven of its previous eight road games. The Red Wings are 14-7-3 away from home.
Luongo's win over Detroit in November gave him four in his last five starts against the Red Wings, though his career 2.84 goals-against average versus Detroit is his fifth worst against the league.
Jimmy Howard will likely earn the start in the second game of a back-to-back for the Red Wings, and he'll be looking to win for the first time since Dec. 3. He is 0-3-3 since, and has a 5.19 GAA and .835 save percentage in his last four starts.
---
---