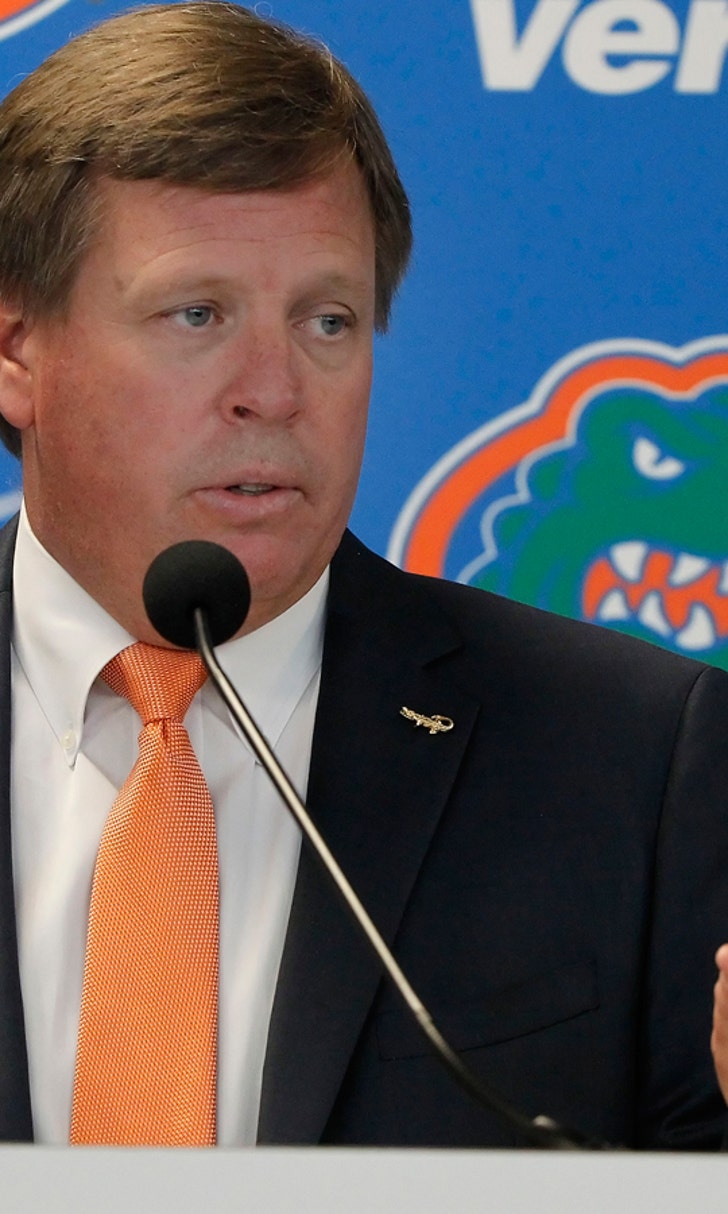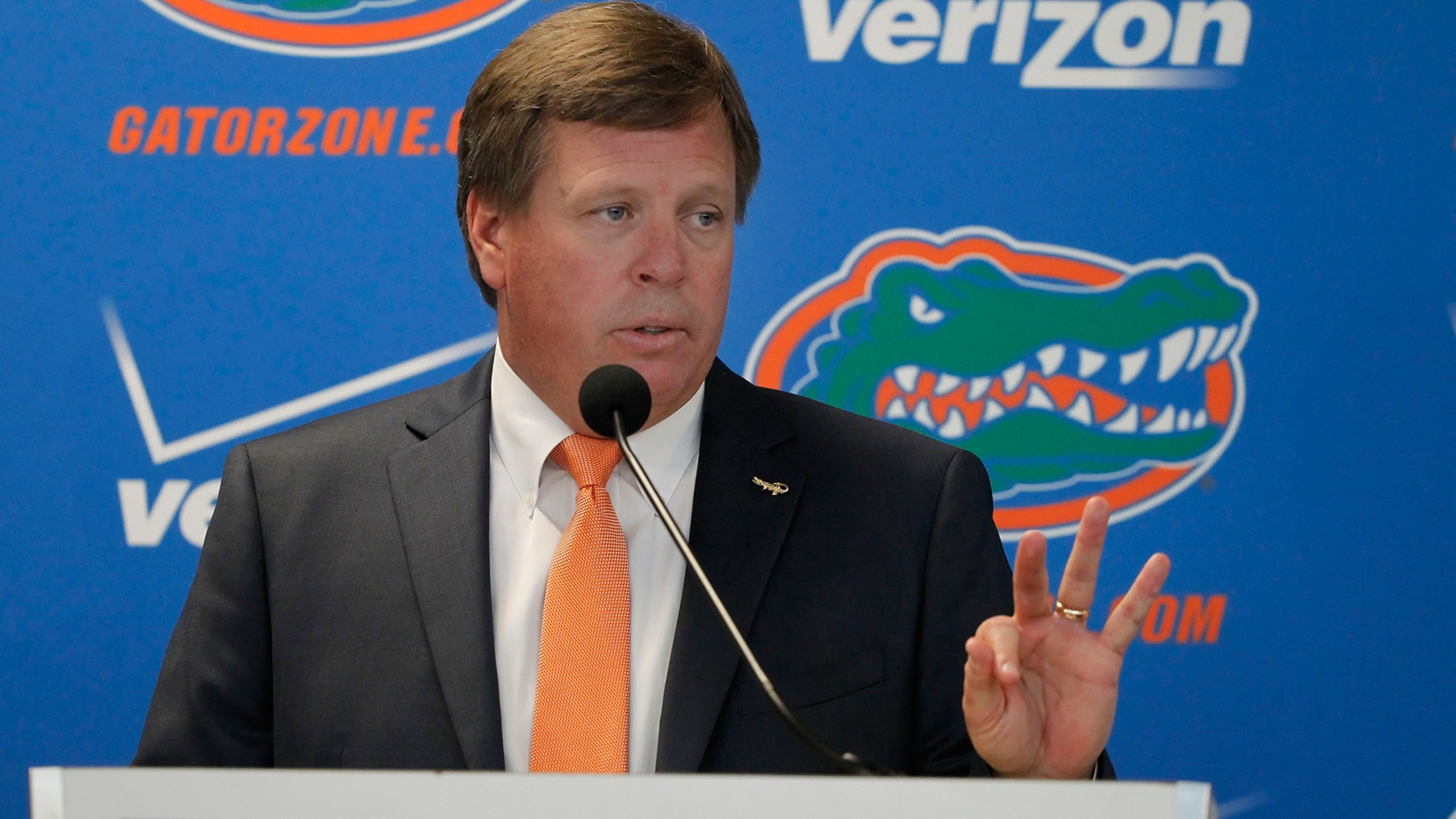 Recruiting tops Jim McElwain's to-do list in first week with Gators
BY foxsports • December 11, 2014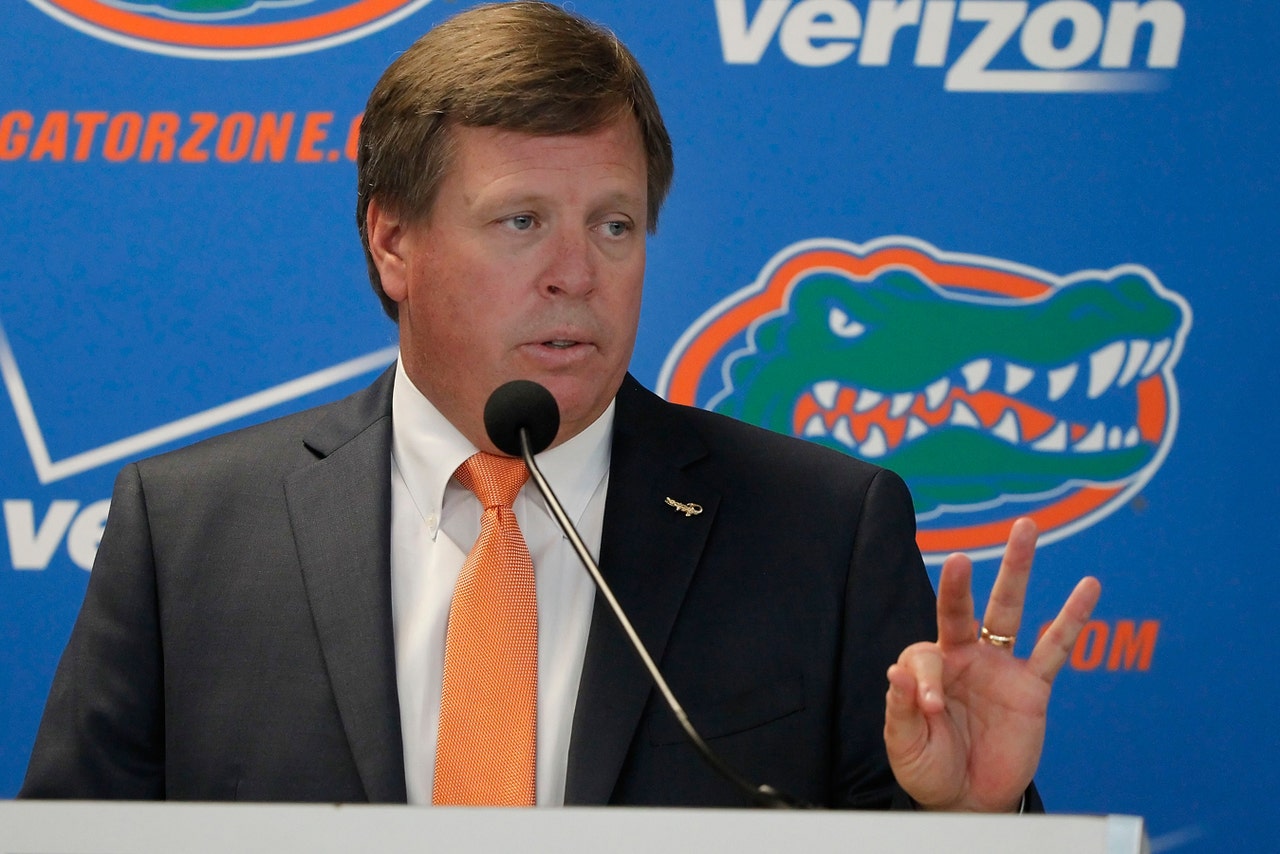 GAINESVILLE, Fla. -- Accept job ... check.
Make a good first impression at introductory press conference ... check.
Meet with team ... check.
Since new Gators head coach Jim McElwain introduced himself to the players at a meeting early Monday morning, he has simplified his world to the lifeblood of any college football program.
"Recruit daily or die,'' is a phrase McElwain used at Saturday's press conference.
He is living that mantra for the next several days while on the road.
As McElwain makes the transition from Colorado State to Florida, he doesn't need a how-to manual when it comes to finding good players. He has been there, done that. Instead, he is focused on identifying needs, targeting players and developing relationships that could make a difference for Florida on National Signing Day in February.
McElwain said Saturday the plan is to "get to as many places as humanly possible" during this week's contact period.
"We've got to make sure we secure a great class," McElwain said.
As is usually the case during a coaching change, Florida has dropped in the recruiting rankings due to players pulling back their verbal commitments. McElwain's mission from now until National Signing Day is to add talent, not lose it.
McElwain has an extensive recruiting background in the state of Florida. He recruited the state while an assistant at Louisville and Michigan State, and during his time as Alabama's offensive coordinator, McElwain played a pivotal role in the Crimson Tide landing Orlando Dr. Phillips standouts Ha Ha Clinton-Dix and Dee Hart in 2011.
Clinton-Dix is a rookie with the Green Bay Packers and Hart, who transferred from Alabama to Colorado State, rushed for more than 1,200 yards for McElwain's Rams this season.
McElwain's return to the Southeastern Conference will mean a familiar face stopping by practice for a lot of prep coaches around the state.
Colorado State senior receiver Charles Lovett is one of a half-dozen Floridians on Colorado State's roster. Lovett, who played at Hillsborough High in Tampa, was a freshman when McElwain took over the Rams in 2012.
While Lovett was disappointed to see McElwain leave for the Florida job, he understood why.
"I was probably more excited than anyone, not because it's my [home state], but every coach wants to be coach of the Florida Gators,'' Lovett told The Tampa Tribune. "He definitely earned it. He came here and made Colorado State relevant, and now it's on to the next level."
During the current transition period, it's almost as if there are two Florida football teams. One is headed by interim head coach D.J. Durkin and is preparing for the Birmingham Bowl; the other is being assembled by McElwain, who has yet to make any announcements regarding his future staff.
He does want the current players to feel they have a future with him leading the program.
"As we create the process, as we create the infrastructure, as we put all the pieces in place that gives you success, those foundations and fundamentals that all people have, let's not forget one thing: it's about these players,'' McElwain said. "These guys are going to know that I'm not one of these guys that's going to come in and say, 'you're someone else.' That isn't how this works. You're a Gator. I'm a Gator. Give me an opportunity to be part of your life and impact it in a positive way."
McElwain has already started his evaluation of the current roster and will have an opportunity to check out the players in person during bowl practices.
While he said he plans to attend the Birmingham Bowl, he joked that he might be "eating popcorn" and doing what normal fans do.
McElwain's focus right now is on building for the future, and that starts with a strong recruiting class. And he isn't just talking about players.
"As we kind of build this thing moving forward, I talk about this for the people who are involved in what we do and how we do it,'' McElwain said. "What I would ask is let's go affect the people around us in a positive way. Let's be part of something special. Let's keep pushing it to the next level.
"That's build the infrastructure, develop the process, create the environment that is successful in today's world of college football. You gotta be on the cutting edge. I look forward to getting that in place here."
---