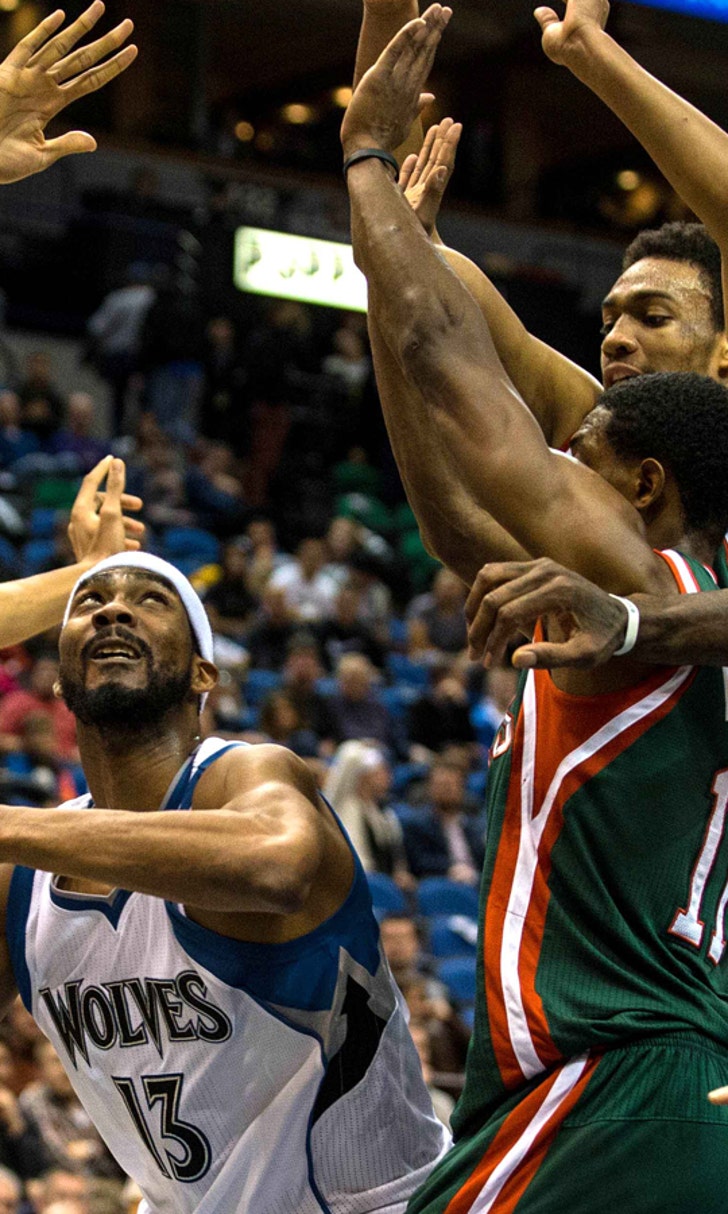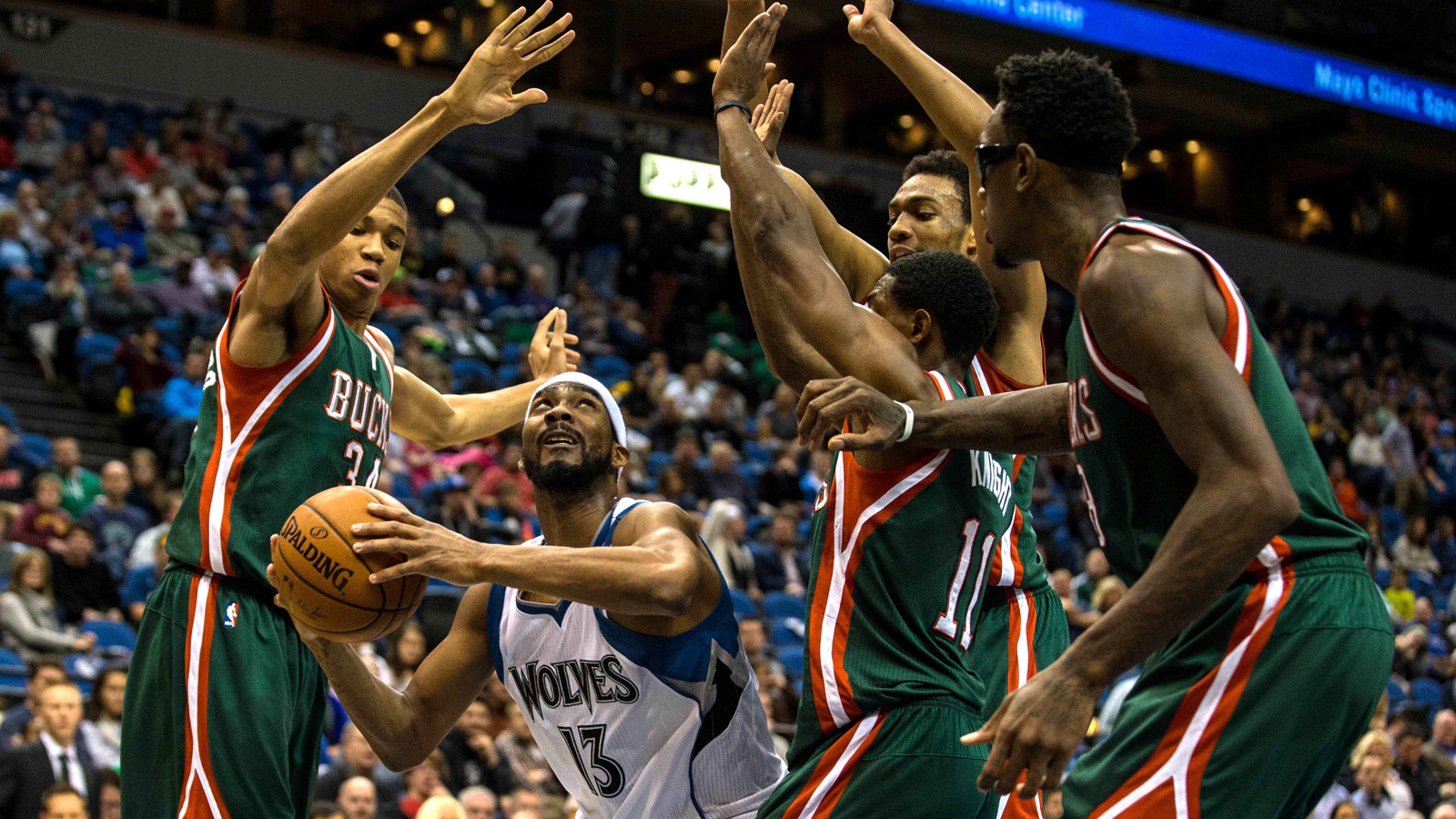 Rebuilding process tougher on Wolves veterans
BY foxsports • December 11, 2014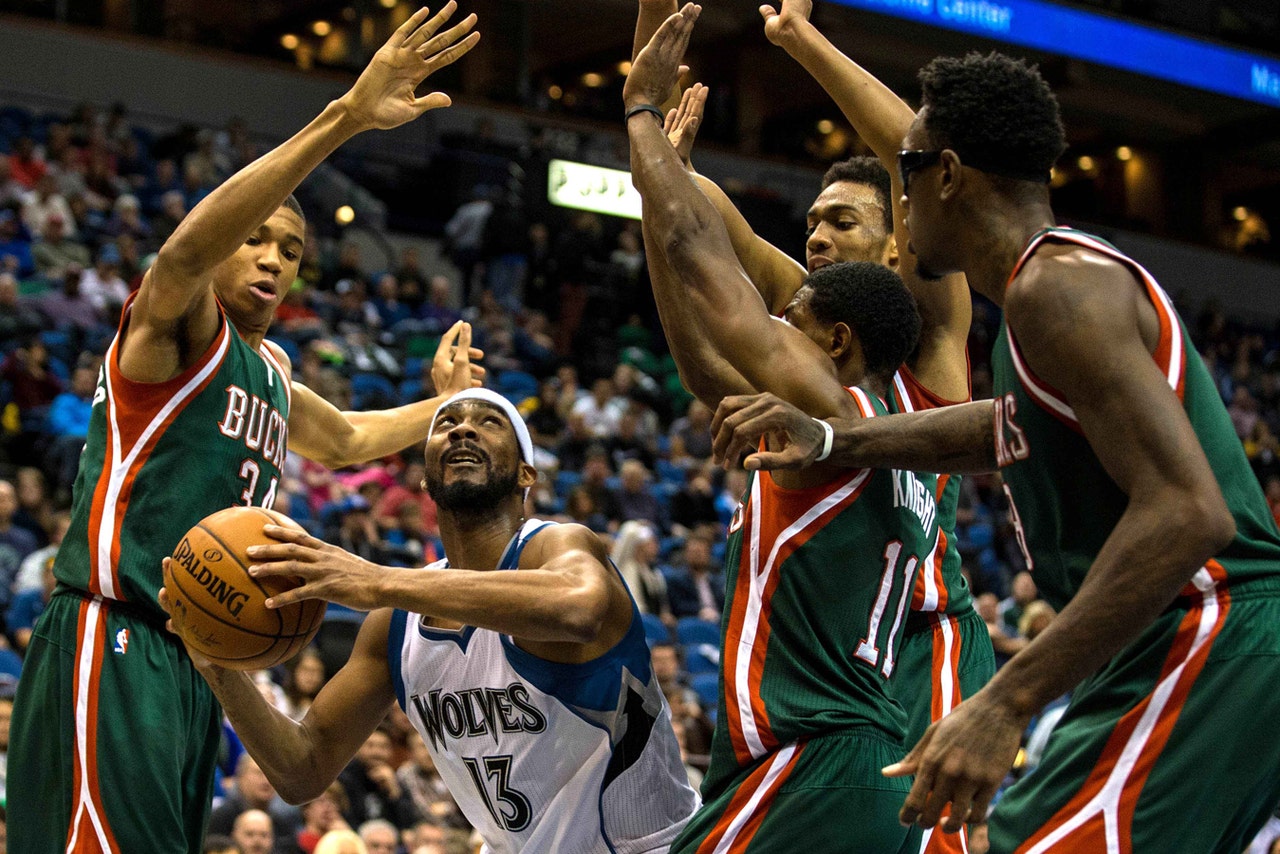 MINNEAPOLIS -- Corey Brewer's first foray here, the Timberwolves went 61-185 in his three full seasons, including a franchise-worst-tying 15 wins in 2009-10. At 5-16 this year, Minnesota is on pace for a similar finish in the small forward's eighth NBA season.
"It's tough for me. I'm not going to lie," said Brewer, who was traded in 2011 and re-signed last year in free agency, winning a championship with Dallas in between. "When I came back here, I wasn't expecting this -- to rebuild again."
A year ago Thursday, power forward Thaddeus Young played for a tanking 76ers team that also had 16 losses. The Sixers went on to lose 63 games, including a league-worst-tying 26 times in a row.
"I was in a situation that was very tough," said Young, who came to the Twin Cities in the blockbuster Kevin Love trade this past offseason, "and this is similar."
Point guard Mo Williams played in last year's Western Conference semifinals with Portland. Center Ronny Turiaf has an NBA championship ring from the 2011-12 season with Miami. Shooting guard Kevin Martin played on a Thunder team with Kevin Durant and Russell Westbrook last year.
Today, though, Minnesota's veteran group finds itself ensnared between the present and the future and, in a handful of cases, helpless to do anything about it. A team that coach and president Flip Saunders conceded this week is on the rebuild -- or "build and develop," as he termed it after the Wolves' upset of the Blazers on Wednesday -- wasn't exactly a preseason playoff contender, but the focus has fully shifted to getting No. 1 overall pick Andrew Wiggins and the rest of the youngsters as ready to make a postseason run as possible.
"We've had to dig a little bit deeper, because we're a bunch of young guys, man," said Brewer, 28. "I feel like I'm back in college. I have to learn my teammates again. It's a learning experience, but it's a good thing for all of us. I feel like in the long run, these young guys are going to grow up, and we're going to be a better team."
Eventually.
When Saunders dealt Love to Cleveland and got Wiggins, Young and Anthony Bennett in return, the franchise's vision, of course, shifted from stretch-four-centered to building around Wiggins and friends. But the notion that it could surprise some people this season and give its seasoned players some tangible signs of progress has been shattered by injuries to Rubio (ankle, out till January), Martin (wrist, January), Turiaf (hip, indefinite), Williams (back, indefinite) and center Nikola Pekovic (wrist, ankle, January).
"Listen," Saunders said. "First of all, what you have to understand is our focus as an organization on development of young players started the day that we traded Kevin Love. That hasn't changed.
"All I'm saying is our focus has changed somewhat in maybe the amount of minutes and facilitation of these guys' development because of the injuries that we have when they're thrust into roles they probably didn't think they were going to be in."
That means 19-year-old rookie Zach LaVine starting at point guard. It means Wiggins becoming a primary scoring option. It's meant Brewer playing the one for the first time since college. And it means every veteran accepting the humble role of helping the young guys develop while the losses mount.
It'd behoove them to put some good content on film, too, Saunders said, hinting as he did earlier this week some personnel moves could be in the offing as the team looks further into the future.
"It's always in players' best interest to go out and perform," Saunders said. "When you perform well, it gives you opportunities either with the team you're with or with future teams."
But that's not always easy with so many injuries. Saunders has sensed the senior members of the roster -- what few there are healthy -- trying to do too much at times.
"They've got to play better, though," said Saunders, whose team wraps up a four-game homestand Friday against Oklahoma City and Sunday against the Lakers. "This is a no-excuse league. You go out, and you deal with the hand that's dealt you, and you go out and you play."
Williams and Turiaf are both on the final year of their current free-agent deals. Young has a player option for next season but might be wise to stick around and hit free agency in 2016, when the league's new TV contract kicks in. Wing Chase Budinger has a player option coming up this summer, too, but he's in a precarious position after missing heavy time with injuries the past two years and playing menial minutes this season.
Everyone else is technically movable. So there's not much the vets can do other than keep showing up at the Target Center and earning their keep. "I'm just going to keep fighting, just keep trying to be a leader for this team and go out there and try to do things that's going to help this ball club win games," Young said.
Said Brewer: "It comes with the territory. It's a business. It's basketball. It's what I love to do, so I wake up every day, and I come to work."
Follow Phil Ervin on Twitter
---