Rays' Wil Myers out of lineup against Red Sox
May 31, 2014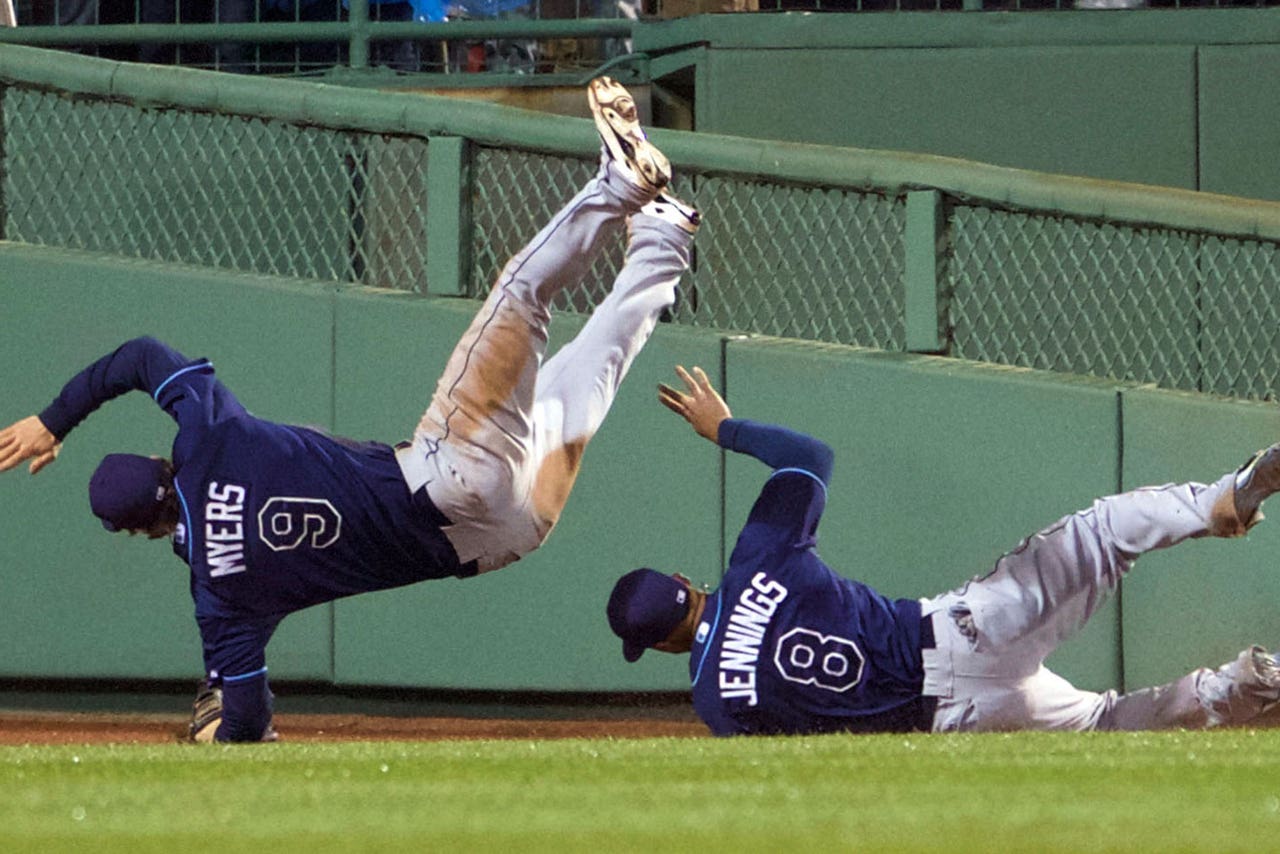 BOSTON -- Tampa Bay right fielder Wil Myers is out of Saturday night's starting lineup for the game against the Red Sox with a hand injury suffered on the final play one night earlier.
Myers took a hard fall after center fielder Desmond Jennings slid under him and the two collided when they two attempted to catch A.J. Pierzynski's game-ending RBI triple in right-center. The hit lifted Boston to a 3-2 win in 10 innings on Friday night.
Rays manager Joe Maddon said Myers' hand was "a bit sore when he pounded it into the ground at the end of that play."
Myers is hitting .227 with five homers and 25 RBIs.
Shortstop Yunel Escobar is also out of the lineup with a quad injury suffered running out a fielder's choice grounder in the 10th inning Friday.
---