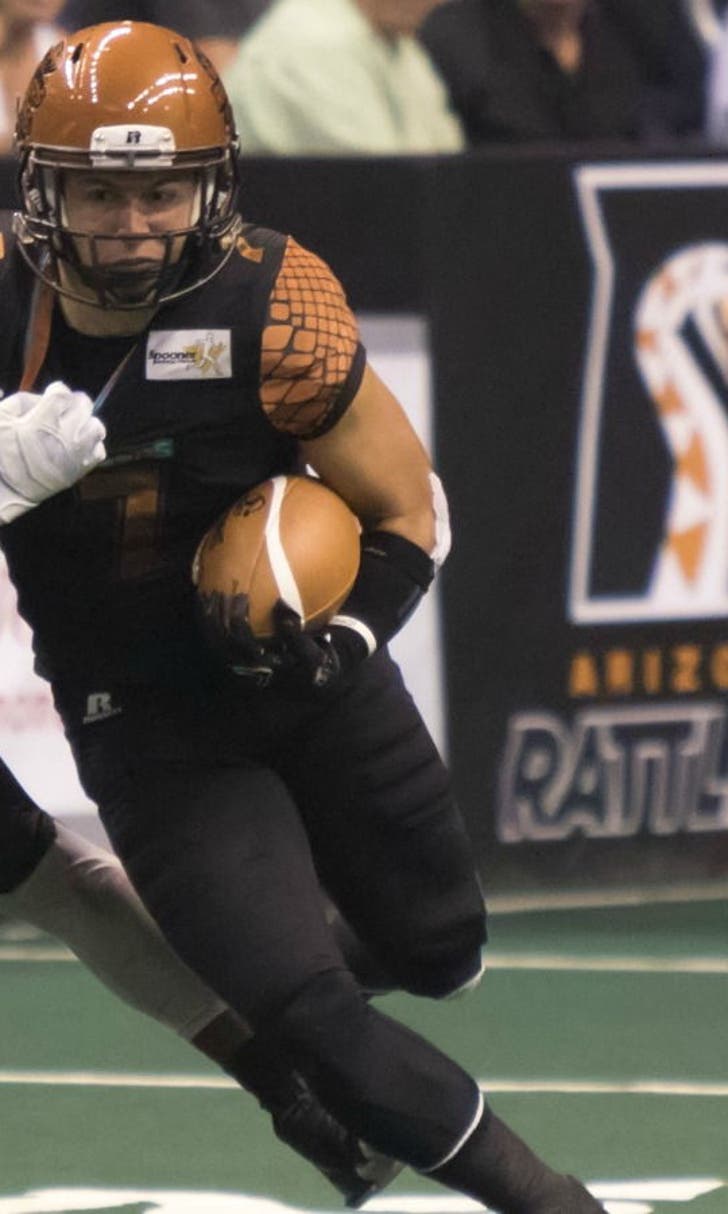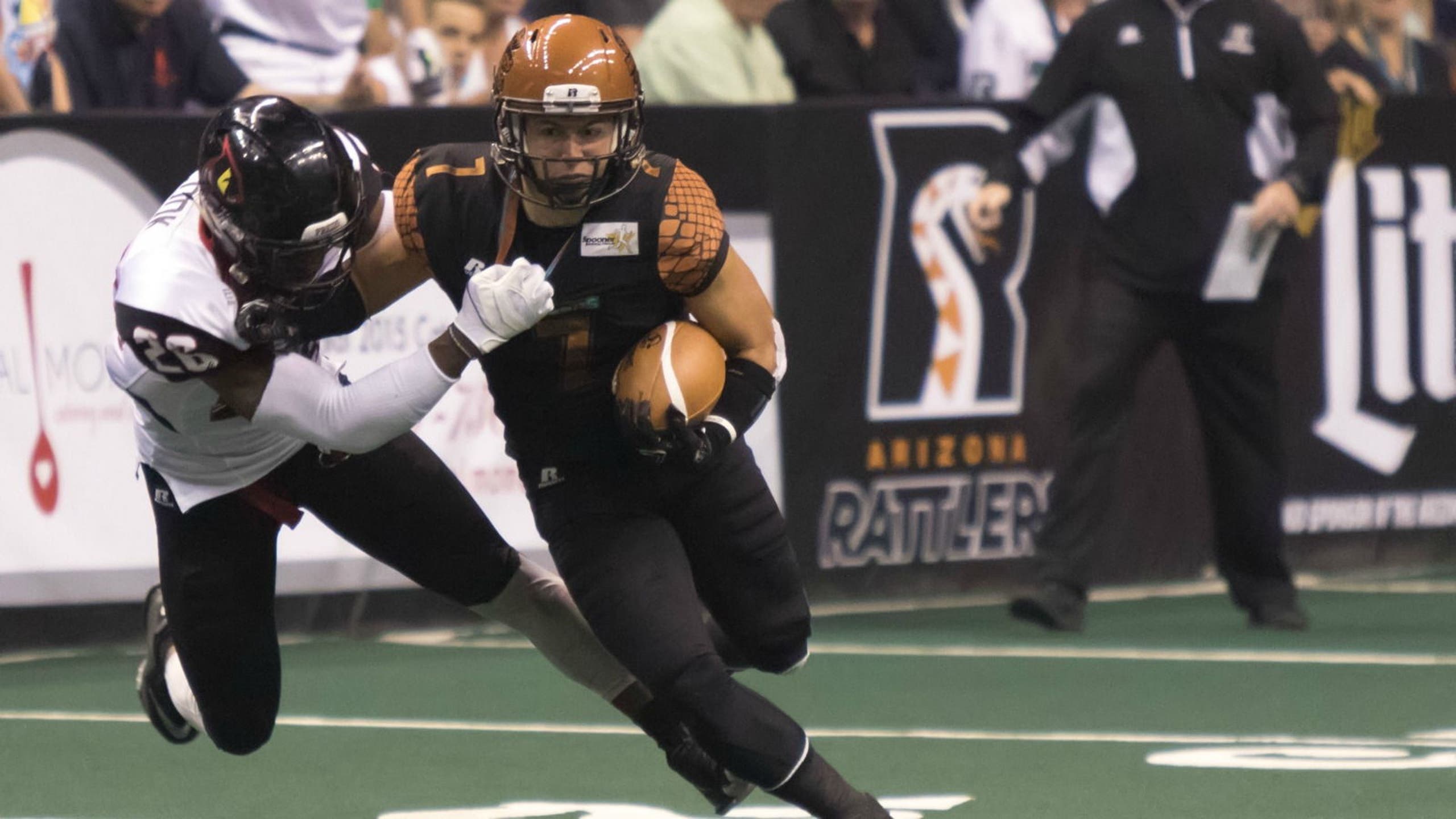 Rattlers fall at San Jose, lose shot at top seed
BY foxsports • August 1, 2015
San Jose, Calif. -- The Arizona Rattlers will be the second seed in the Arena Football League's National Conference and San Jose will be the top seed after Friday night's 56-29 SaberCats victory at the SAP Center in San Jose.
The Rattlers (13-4) started strong, having a 20-7 lead half way through the second quarter; however they could not overcome 27 unanswered points by San Jose in the second half.
Rattlers quarterback and reigning MVP Nick Davila had a rough night. He was under siege through much of the second half and left the game early when he was taken down late in the fourth. Davila finished the night completing 19 passes of 42 attempts for 185 yards, with three touchdowns and an interception.
The Rattlers and the SaberCats traded punches in the first quarter. Arizona scored first with a 3-yard run by fullback Mykel Benson. San Jose quarterback Erik Meyer who earned the Russell Athletic Offensive Player of the Game, responded with a touchdown pass to wide receiver Reggie Gray.
Arizona had two quick scores in the second quarter, the first, an eight yard pass from Davila to wide receiver Rod Windsor, the second a 20-yard pass from Davila to wide receiver Kerry Reed. A missed extra point made the score 20-7.
The SaberCats (16-1) countered with two straight scores of their own with passes from Meyer to wide receiver Maurice Purify and fullback Odie Armstrong. The Rattlers scored again with a 10-yard pass from Davila to Windsor, however, a blocked point-after attempt was returned by SaberCats' defensive lineman Rodney Fritz for two points, making the score 26-22. San Jose finished the scoring in the second with a four yard pass from Meyer to Purify.
The Third quarter began with the Rattlers recovering the initial kick off, however, they were unable to put the ball in the end zone and was forced to settler with a 27-yard field goal from kicker Fabrizio Scaccia to tie the game at 29. This was the last time the Rattlers scored.
The SaberCats scored four straight times to end the game. Two scores were from Meyer to Gray, one more from Meyer to Purify, and one from Meyer to wide receiver D.J. Stevens.
---