Rare footage appears to show Michael Jordan shushing sneaker heckler in 1995
BY Brett Smiley • July 24, 2015
From the archives of videographer and blogger Adam Kontras comes this intriguing 15-minute clip (above) showing a quintessential Michael Jordan moment from a Bulls-Cavs game in November 1995 in Cleveland.
According to Kontras' written account and the video's narrator (who may or may not be Kontras), an apparent Cavaliers fan or just a guy who likes to jaw at athletes caught Jordan's ear. (Begins at the 8:40 mark.)
The fan was heckling MJ the entire game, according to the narrator. The fan takes a shot at the legend's un-Jordan six total points in the first half and also about his footwear -- the Air Jordan XI "Class Act" at the time.
Kontras' video, shot secretly from court level, captures the heckler taunting Jordan, who answered by action in the second half, ripping off 23 more points (yes 23, this story is just perfect) in a 106-88 beatdown improving the Bulls to 4-0 in the young 1995-1996 season.
[H/T Ball Is Life, Reddit]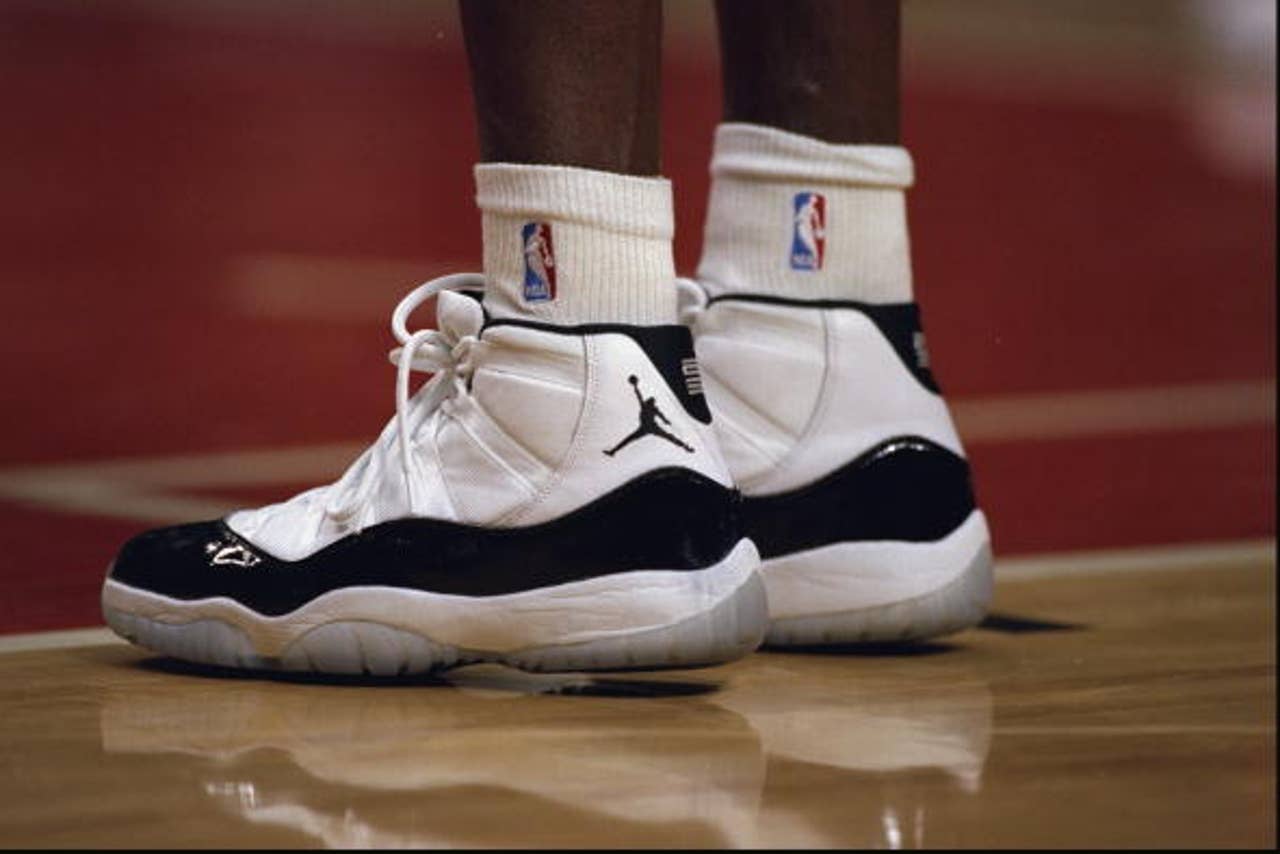 A close-up shot of MJ's Air Jordans during the Knicks-Bulls game on Dec. 6 1995.
---