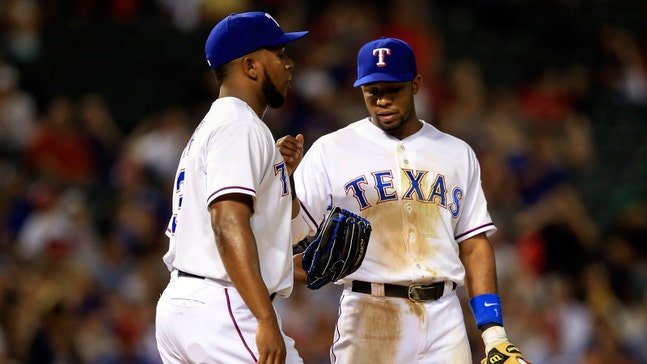 Rangers reach new low with stinging loss
Published
May. 2, 2015 12:22 a.m. EDT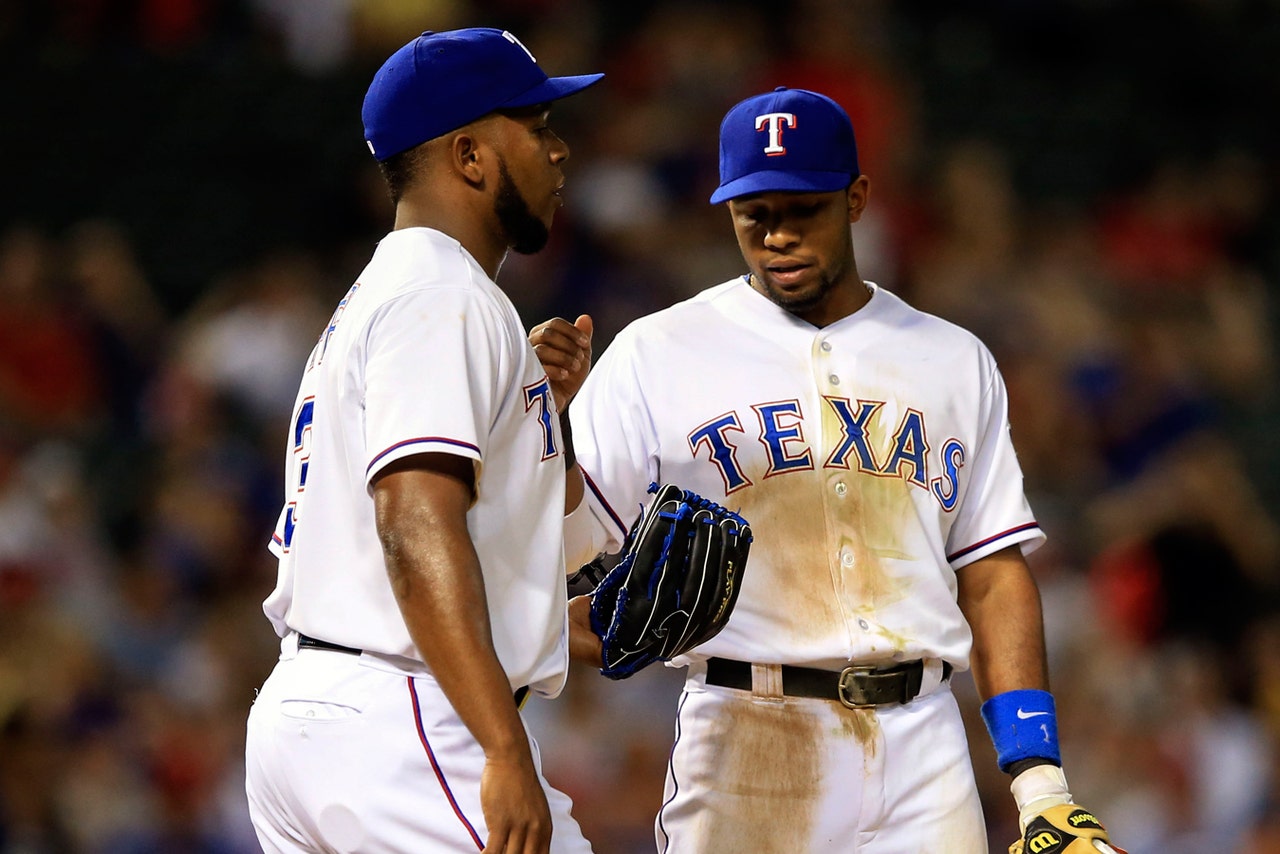 ARLINGTON, Texas -- Texas manager Jeff Banister said Friday's 7-5 loss to Oakland is one that stings a little bit.
For a team that's already lost 15 games against just victories, they all sting some. Friday's just stings in a different way after the Rangers arguably put together their seven best innings of baseball before things all went awry in the eighth inning.
Colby Lewis struck out eight and pitched six two-hit innings before Alex Claudio registered a perfect seventh inning. A scuffling offense put together two homers and a total of five extra-base hits as the Rangers built a 5-0 lead.
And then the stinging started. Oakland sent 10 batters to the plate against the Rangers bullpen trio of Shawn Tolleson, Roman Mendez and Neftali Feliz, scoring seven times and starting May for the Rangers a lot like most of the April games went.
A stinging loss for sure. According to Elias, since 1984 Friday marked the first time the Rangers had a shutout through seven innings and then allowed at least seven runs in that game. 
"It's a tough loss no doubt," Banister said. "You roll your three guys out of the bullpen that have been the best for you. We didn't get the outs when we needed them."
Tolleson's inning got started off bad enough as Mark Canha hit the first pitch he saw for a homer to make it 5-1. A single, a grounder and a walk put runners on first and second with one out and Steven Vogt singled in a run to cut the Texas lead to 5-2. Tolleson got the second out on a strikeout of Billy Butler before getting pulled in favor of Mendez.
It would be four more batters before the third out came as Mendez walked the first batter he faced and then gave up a two-run single to Josh Reddick as Oakland trimmed the lead to 5-4. In came Feliz but after not getting a call on a 2-2 pitch to Brett Lawrie, he allowed a two-run double to Lowrie to put Oakland on top 6-5. Canha brought in another run as a Texas bullpen that allowed 38 runs in the month of April was tagged with seven on the first of May.
The bullpen's work turned the Rangers chances at a win into a season high four-game losing streak.
"It's extremely frustrating," said Tolleson, whose ERA jumped from 1.93 to 5.40. "Colby pitched an awesome game. He was fun to watch out there tonight. We had a lot of good at-bats, a lot of big hits, showed some power. We just didn't do our job as a bullpen at a time when our team really needs a win. The timing of this happening isn't the best."
Lewis was dominant in his six innings, setting a season-high mark for Texas pitchers with his eight strikeouts. Texas also got solo homers from Kyle Blanks and Prince Fielder. Texas also scored two runs in the seventh inning for what seemed like insurance runs at the time.
Of course as 2015 has shown, nothing is assured with Texas as the Rangers have now lost games in which they've led by five runs twice.
"It's a very rare game for them," Lewis said of the bullpen. "It's disappointing. We lost. I had two two-out walks and felt like if I didn't have those I probably go out for the seventh. Other than that, that's about it."
---