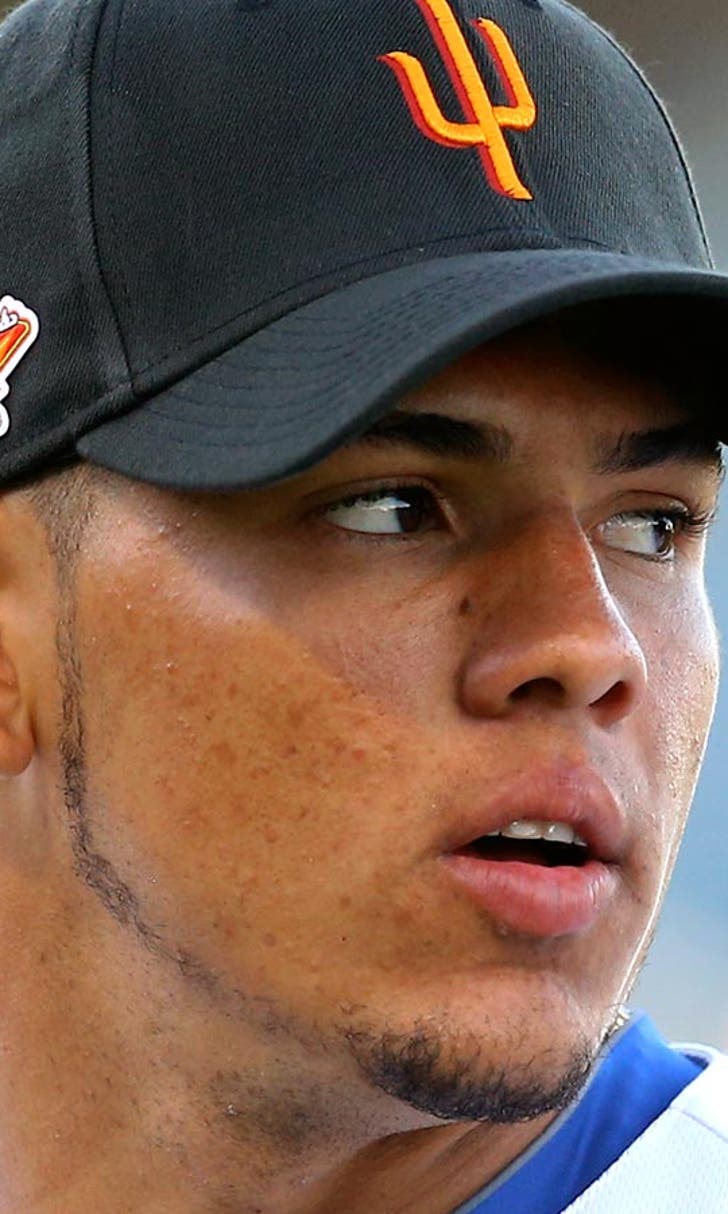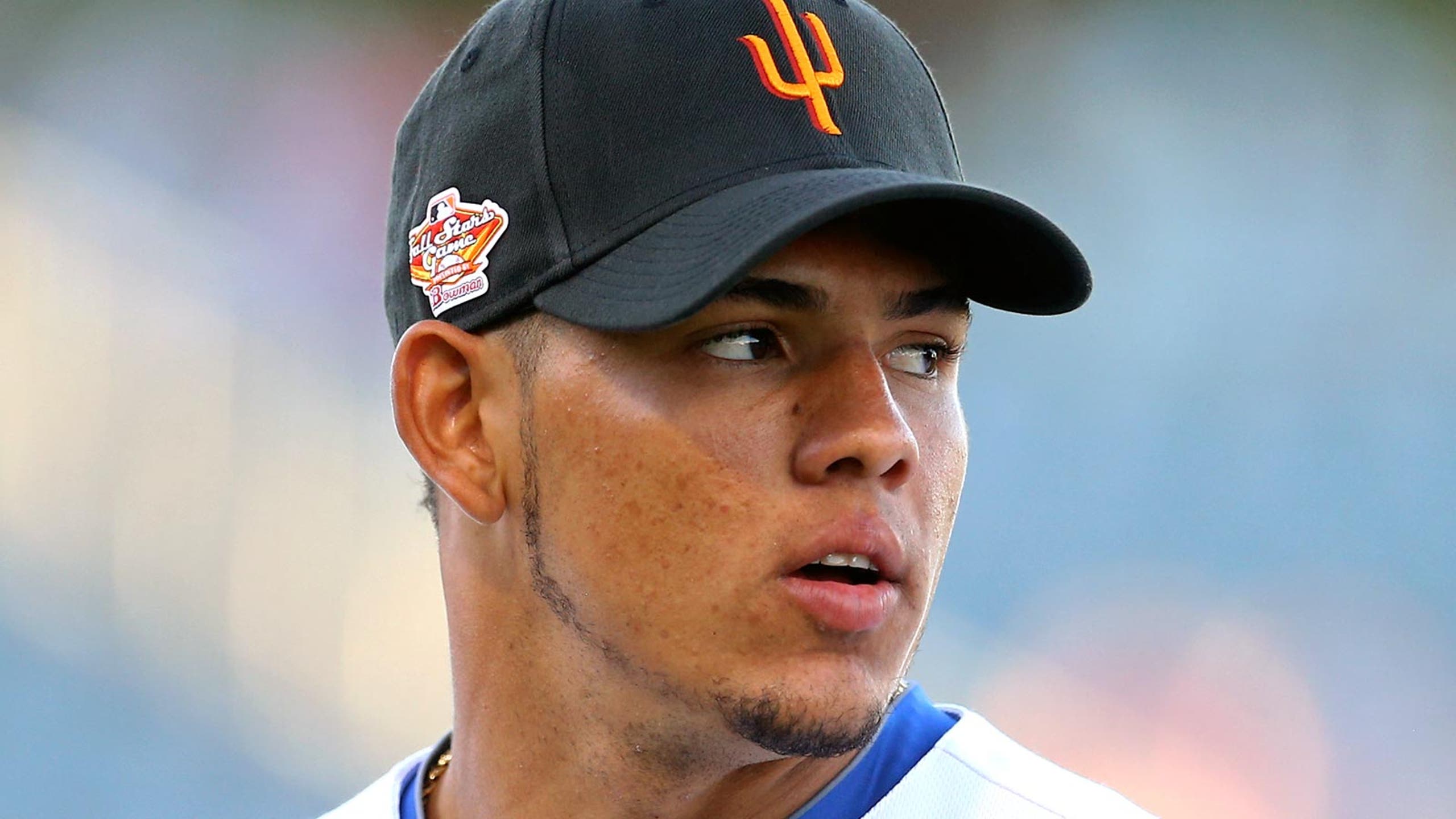 Rangers prospects Alfaro, Mazara one step closer to their dreams
BY foxsports • August 7, 2014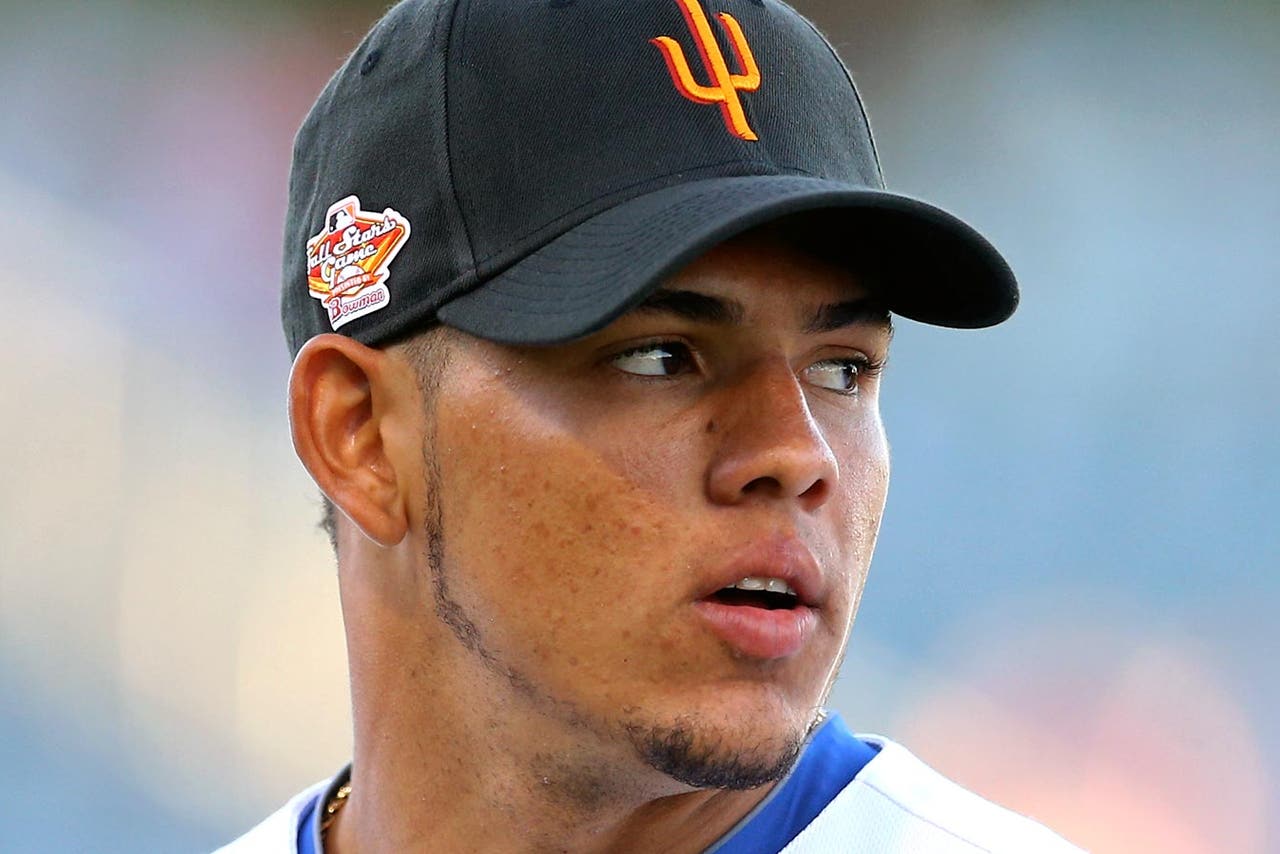 FRISCO, Texas -- The game being played at Globe Life Park have been tough to watch for the Texas Rangers faithful as the Rangers have the world record in baseball.
There are real positives signs though happening for the Rangers in the Metroplex, and all it takes is a 45-minute drive to Frisco to see what's on the horizon.
That's where you've been able to see the likes of Joey Gallo playing Double A ball for the last two months. And now Gallo has company in the Baby Rangers brigade in catcher Jorge Alfaro and outfielder Nomar Mazara.
Those two are the latest of the club's deep cupboard of prospects to make the jump to Double A with their eyes squarely focused on playing on the big stage in Arlington.
"It's just one call, one more call," said Alfaro, who with Mazara made his Double A debut Tuesday and hit first homer with the Roughriders Wednesday. "That's how I think. I'm one step closer to my dream, my goal. That's the big league. I'm still working hard and giving my 100 percent all the time."
Alfaro is an old man by Frisco standards at 21. He's a year older than Gallo and a whopping two years older than Mazara, who at 19 is the youngest player in the Texas League.
Texas general manager Jon Daniels said the plan for Alfaro is to have him split the catching duties with Pat Cantwell. He earned the promotion from Class A Myrtle Beach by getting better as the season went on. In 100 games he hit .261 with 13 homers and 73 RBI. He also improved defensively.
"They just told me I was playing hard and being a leader for the last two months and I've been getting better, mature," said Alfaro, who was the No. 2 prospect in the organization heading into the season according to Baseball Prospectus. "They think it's time I start showing what I can do and I can play baseball. I can play for my teammates and I can help this team in the playoffs."
While promoting Alfaro, who has been considered the catcher of the future for Texas for the last couple of years, came as no surprise, the jump for Mazara was a little different story.
Mazara's first full season of pro ball came last year. He was hitting the ball well for Low A Hickory (.264 average, 19 home runs, 73 RBI) so a promotion wasn't out of the question. But he skipped right over Myrtle Beach and got to Frisco.
Daniels said Mazara's promotion was a reward for him for doing exactly what the club asked him to do since the season started. There are no guarantees that Mazara won't be back in Class A ball to start next season but he's going to do his best to seize the opportunity presented to him.
He showed that in his first game for Frisco by hitting a double and triple.
Mazara saw other teammates at Hickory get promoted this year like fellow outfielder Lewis Brinson and was hoping he'd get that call too. He just didn't know it would be to go to Frisco.
"I was surprised," said Mazara, ranked the No. eight prospect in the organization. "They told me that when they moved (Lewis) Brinson up they said don't worry about it, just keep doing what you're doing and you're going to have good results. I didn't know it was coming."
There's been no real secret for Mazara's success this season. Mazara, who signed as a 16-year-old, has focused on the basics.
"I've got a better approach in the batter's box," said Mazara, who has played with and against older players all his life. "Trying not to do too much. Just keep it simple. Last year I didn't have that experience. Now I just look for a pitch I can hit hard and that's it."
---