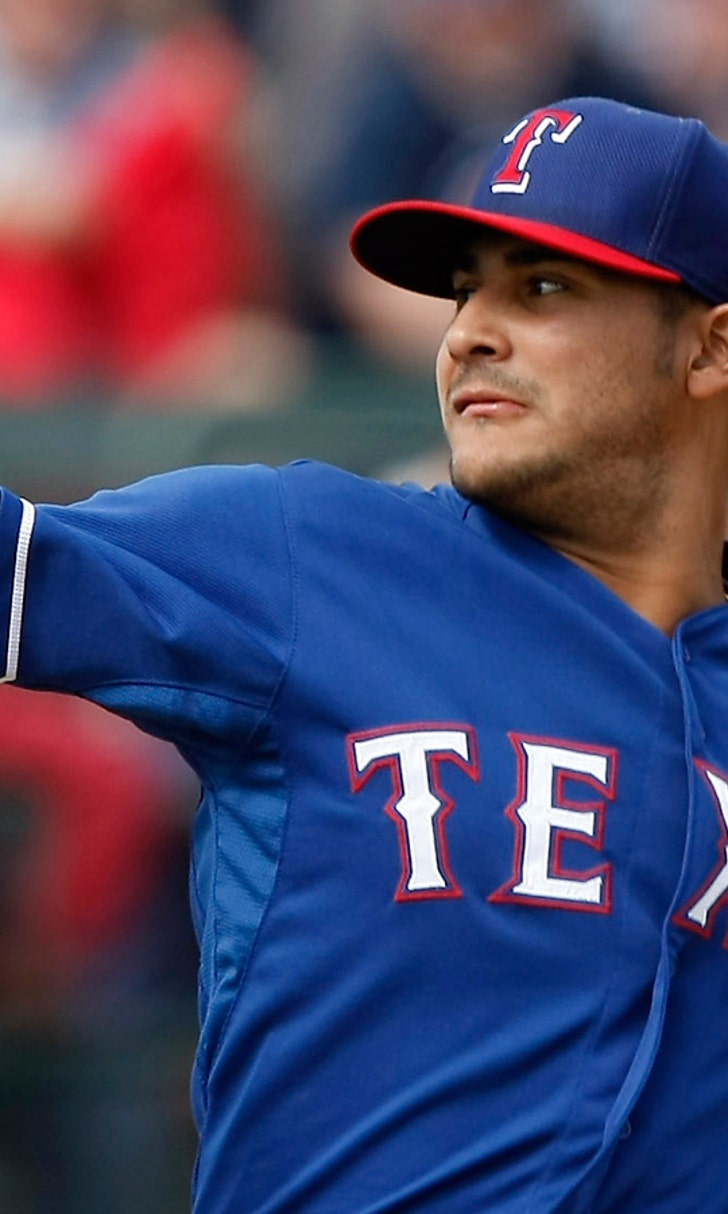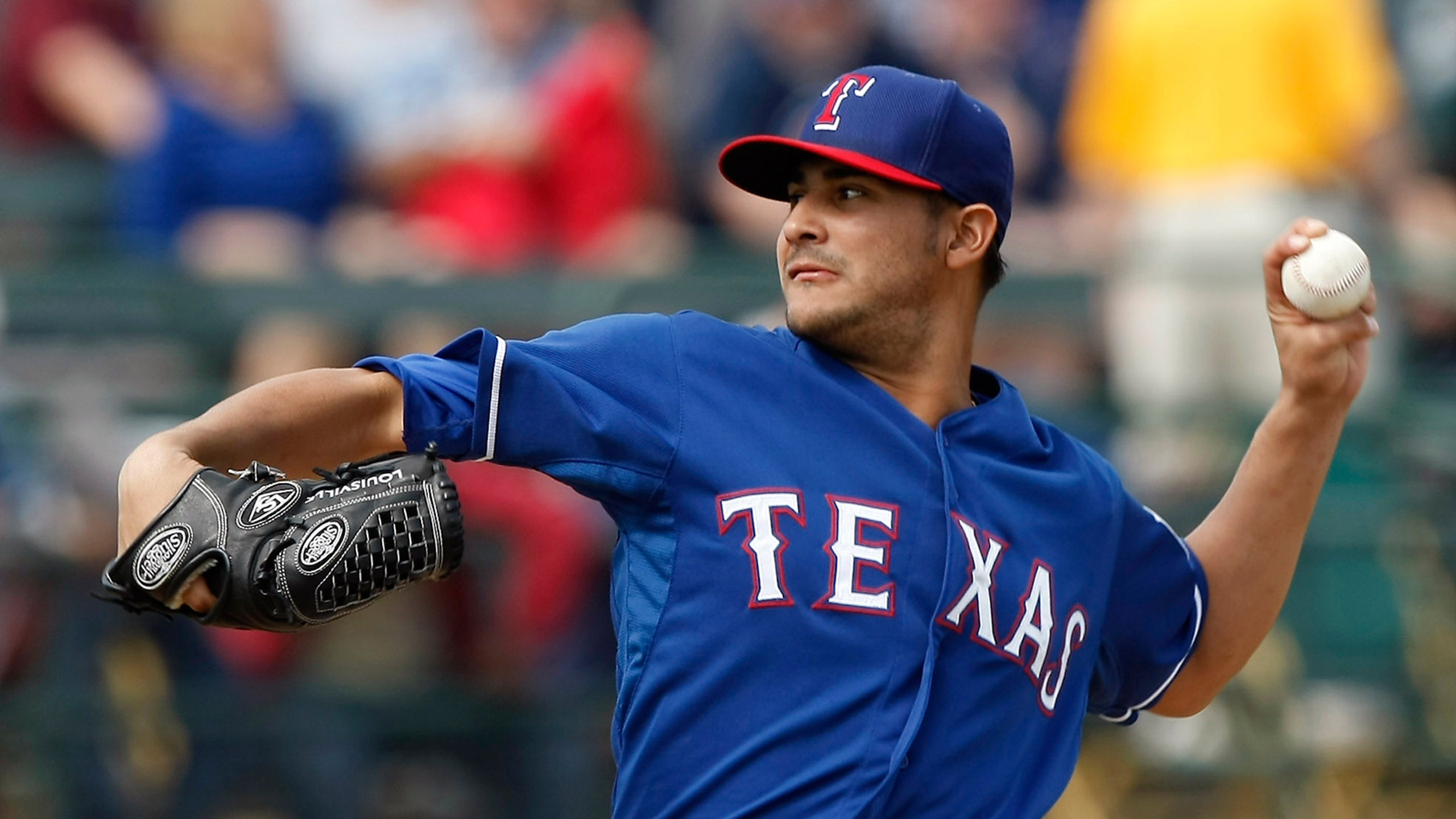 Rangers' Perez stepping up and playing with confidence
BY foxsports • March 13, 2014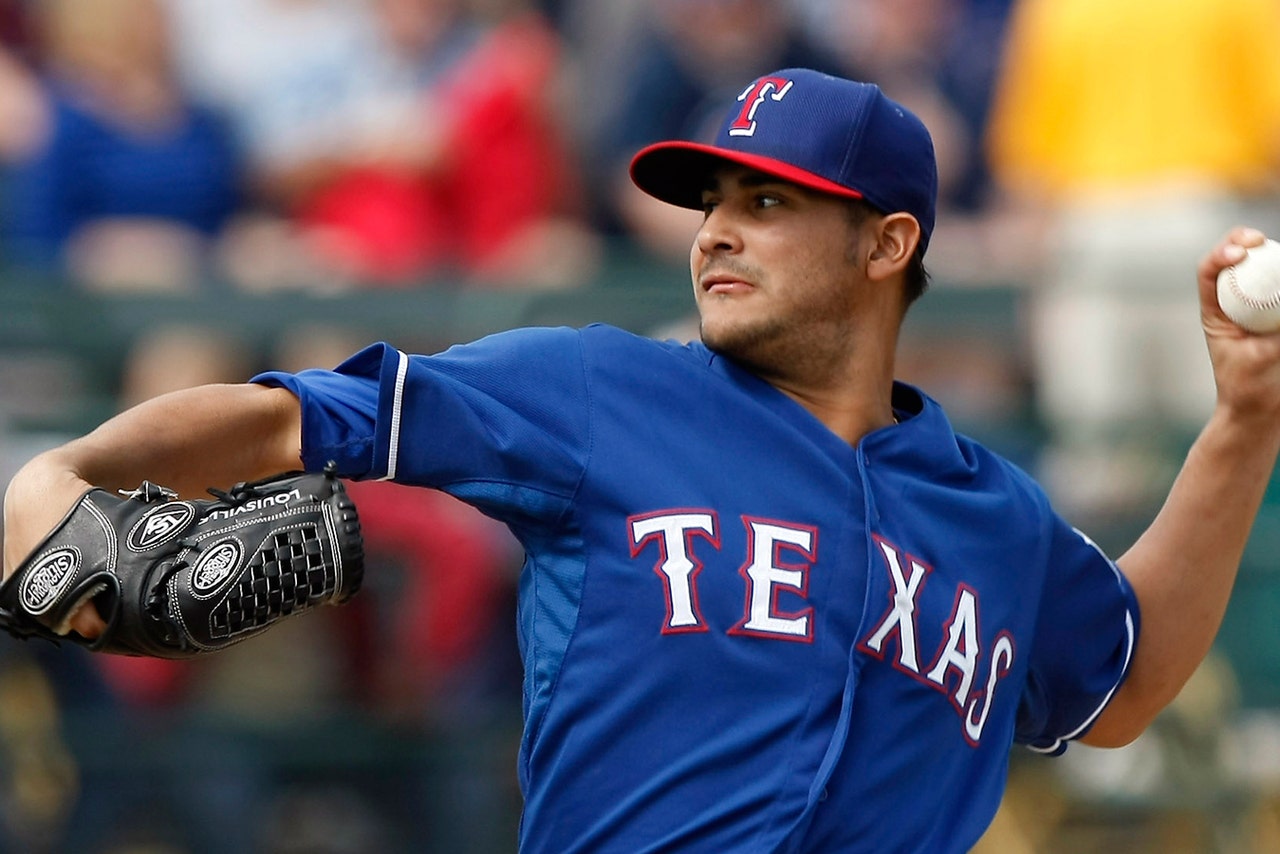 SURPRISE, Ariz. -- Until further notice, Marti­n Perez is the No. 2 starter for the Texas Rangers. It may have happened by default because of a freak injury to Derek Holland, but Perez seems up to the task.
In a spring training that has been largely defined by a rash of injuries, Perez has been rock-solid. He's coming off a breakthrough season in which he had a 3.62 E.R.A. over 20 starts. Perez pitched the first complete game of his career against the Astros last August and then beat his idol Felix Hernandez in his next outing.
The contract extension he signed with the Rangers ($12.5 million guaranteed) allowed Perez to take care of family members in his native Venezuela, where massive protests against the government have led to violence in the streets. He told me Tuesday that knowing his family is safe has allowed him to focus solely on baseball in recent weeks.
Perez just has a completely different level of confidence right now. And that's one of the reasons the team didn't feel compelled to bring in a high-priced veteran such as Ervin Santana. Perez attributes some of his confidence to having a much better grasp of the English language.
"I live in American now," said Perez. "I think Latin players in general have missed out on a lot of off-the-field opportunities by not working harder to learn English. That was really important to me. I Googled some programs and then listened to some George Strait."
Rangers shortstop Elvis Andrus preferred the country group Rascal Flatts when he was learning English. Perez told me that a friend he was using to translate for him in the past challenged him to learn how to do interviews on his own. He's now fluent in English, and that includes some very colorful words that he uses to deliver his point. Rangers manager Ron Washington already has a lot of trust in Perez.
"What impressed me more than anything else was how he was able to work out of situations in real time," Washington told reporters early in spring training. "We could talk about things that had to be done differently after a certain inning and he was able to go out there and apply it. That just shows maturity right there."
Fellow pitchers Derek Holland and Matt Harrison have both marveled at how far Perez has come in a relatively short time. Perez gives a lot of credit to his Triple-A pitching coach Brad Holman. It was Holman who talked to Perez about taking a deep breath between pitches in order to relax his body.  The pitcher said it's made a big difference. He demonstrated for me Tuesday how taking a deep breath loosens his arms and also allows him to dictate the pace. Before he talked to Holman, Perez said he worked much too quickly.
Holman, who's also a talented singer-songwriter, had similar success working with starter Nick Tepesch and reliever Neal Cotts. But it's Perez who has a chance to make the biggest impact this season. He's determined not to take a step back after a strong 2013 campaign.
"Some guys become satisfied and they stop working as hard," Perez told me. "I'm not going to let that happen to me."
It wasn't that long ago when Perez's name came up regularly in potential trades. Jurickson Profar was the prospect that seemed untouchable. But Perez shot past him in terms of making an impact on the team last season. I think he'd be better-suited as a No. 3 or No. 4 starter, but that's not a luxury the Rangers have at the moment.
They need Perez to build on his excellent 2013 season. If he does that, there's a good chance he pitches after Yu Darvish throughout the season.
And he'll be at the ripe-old age of 29 when his contract with the Rangers ends in 2020.
---