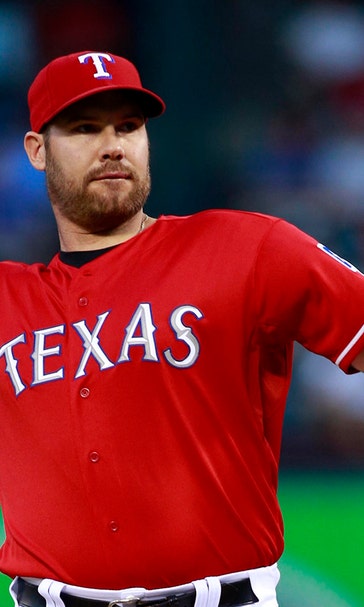 Rangers' Lewis continues to feel good this spring
BY foxsports • February 22, 2014
SURPRISE, Ariz. -- While there have been several Texas Rangers players who have dealt with injuries so far this spring, Colby Lewis isn't one of them.



Lewis, who is attempting to be the first major leaguer to pitch after hip resurfacing surgery, has already had three throwing sessions. He's scheduled to pitch in a game situation in Tuesday's intrasquad game. The right-hander hasn't pitched in a game since Aug. 3 of last year while on a rehab assignment.



"I was a little concerned as to how I would bounce back from bullpen, off day, bullpen, off day, bullpen," he said. "I woke up this morning and felt great. It's one of those things for me where I'm going to tell myself 'Woah' when I don't want to woah."



Lewis said he hasn't gotten to that point yet but Lewis said he's going to be extra cautious this spring  because he doesn't want to have any setbacks.



He said he his right hip hasn't felt this good in spring training in years.



"Everything I'm feeling is what I expected," he said. "Waking up after throwing 10 minutes yesterday, in previous years it would be hard for me to move around right now. I would be doing a lot more now to be trying to get loose."
---