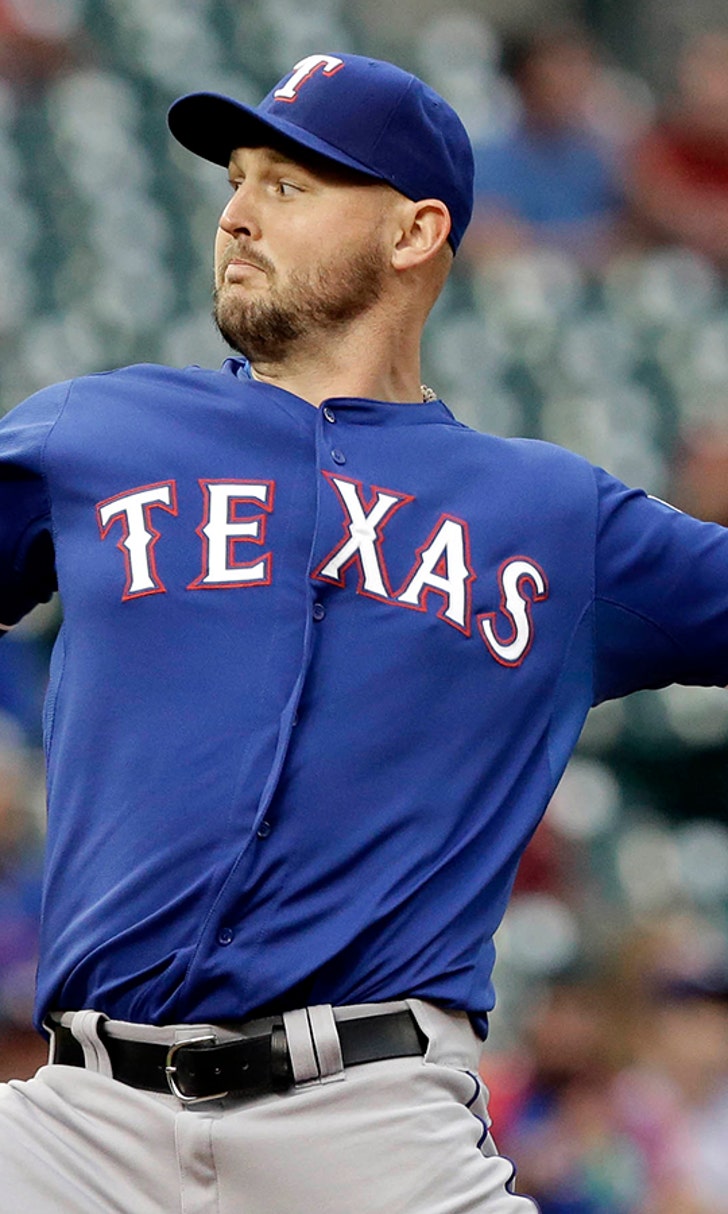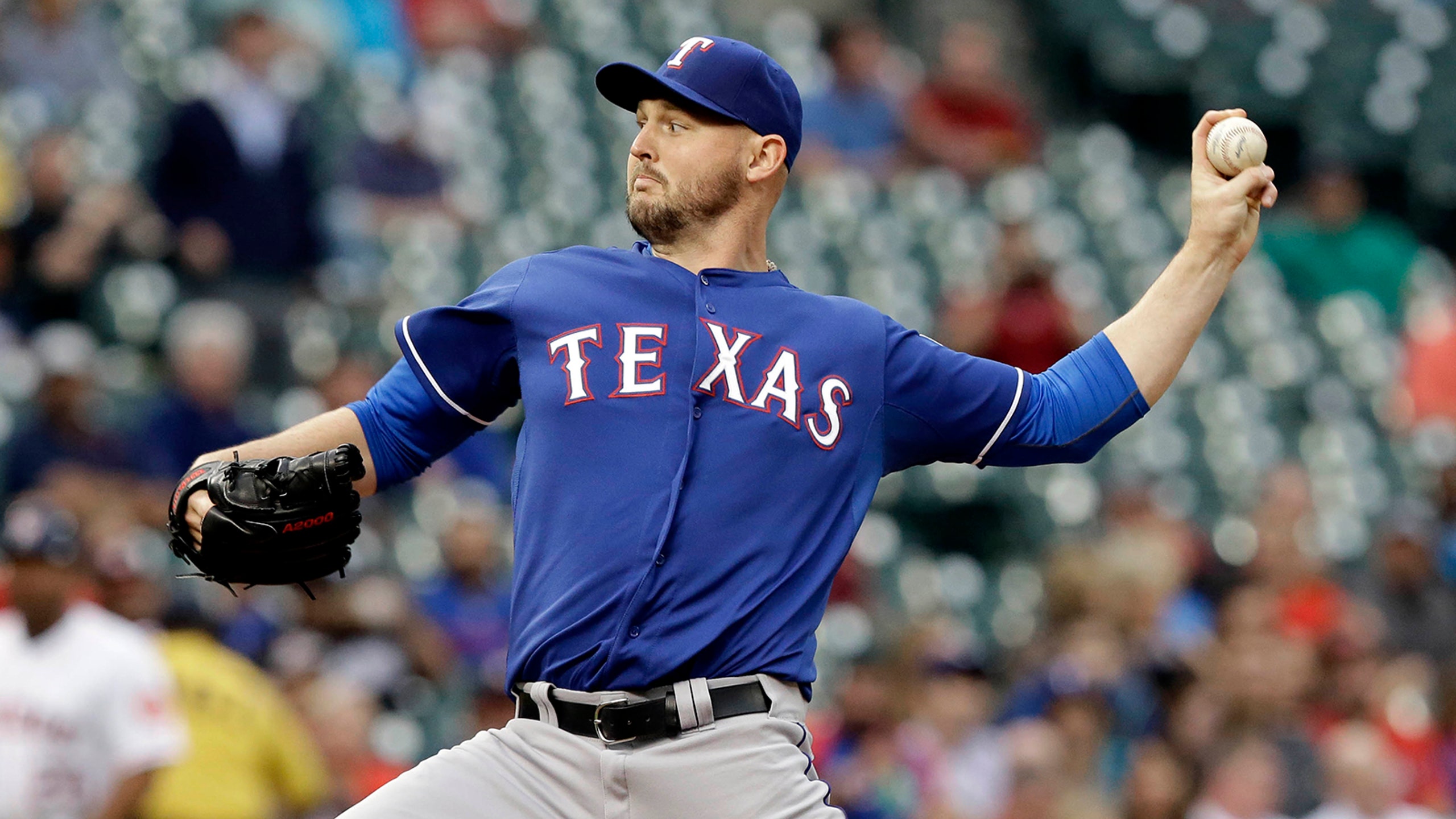 Rangers' Harrison hasn't given up on hopes of pitching
BY foxsports • December 10, 2014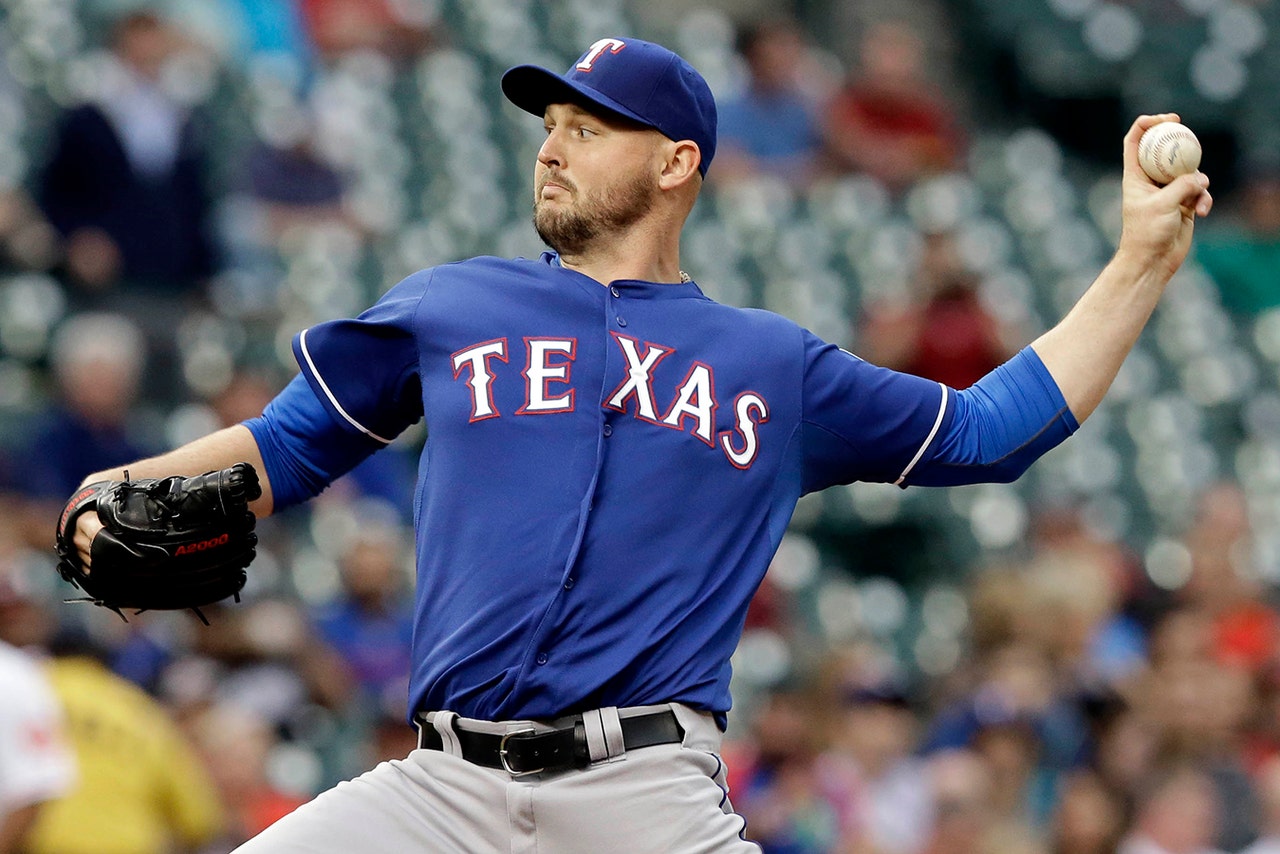 The Texas Rangers got 10 wins out of Colby Lewis in 2014 as he became the first player to pitch in the majors after having hip resurfacing surgery.
Left-hander Matt Harrison would love to keep that trend going.
Harrison, who had spinal fusion surgery on June 3, is meeting with Dr. Drew Dossett Monday in Dallas. If all goes well Harrison hopes to start a throwing program in January in a bid to pitch again for the Rangers in 2015.
Harrison, who has pitched in six games over the last two seasons because of back issues, knows there are no guarantees he'll ever pitch again but he wants to give it a try.
"I don't feel like I'm not going to be able to pitch again," said Harrison. "I haven't thrown yet. That will be the tell-tell sign."
Texas general manager Jon Daniels said last week the Rangers aren't counting on Harrison to pitch for them next season but that he's hopeful the former All-Star and 2011 World Series Game 7 starter can.
If there are no issues with the back Harrison said the tentative schedule would have him pitching for the Rangers again in June after pitching in rehab games in May. If he gets clearance from Dossett and is able to start a throwing program the plan is for him to go to spring training with the club and then remain in Arizona working out when the club breaks spring training. 
"It doesn't mean it's going to happen (the timeline)," Harrison said. "It gives you a target date. It would be right around a year from when I had my surgery."
Harrison has been doing back rotation exercises and worked on his throwing motion. That's far from where Harrison wants to be but it's part of the rehab process.
"I'm taking it really slow," he said. "It's frustrating to stay patient. I understand where they're coming from but I really want to either pitch or be done with it."
Following an 18-win season in 2012 Harrison signed a five year, $55-million deal with the Rangers. But since signing that contract Harrison has had three surgeries on his back as well as one for Thoracic Outlet Syndrome on his right arm.
Harrison, 29, has no more pain in his back now but his future is still uncertain because of the spondylolisthesis which led to the fusion procedure in his lower back. Dossett told Harrison one minor leaguer tried to pitch after having the same surgery but didn't make it to the majors.
That isn't deterring Harrison's comeback bid though.
"There's always going to be the first to do something," Harrison said. "I'll be happy to do it. I'm tired of rehabbing for sure. I've played in six games the last two year (for Rangers). Six total games. I'm ready to get going."
---