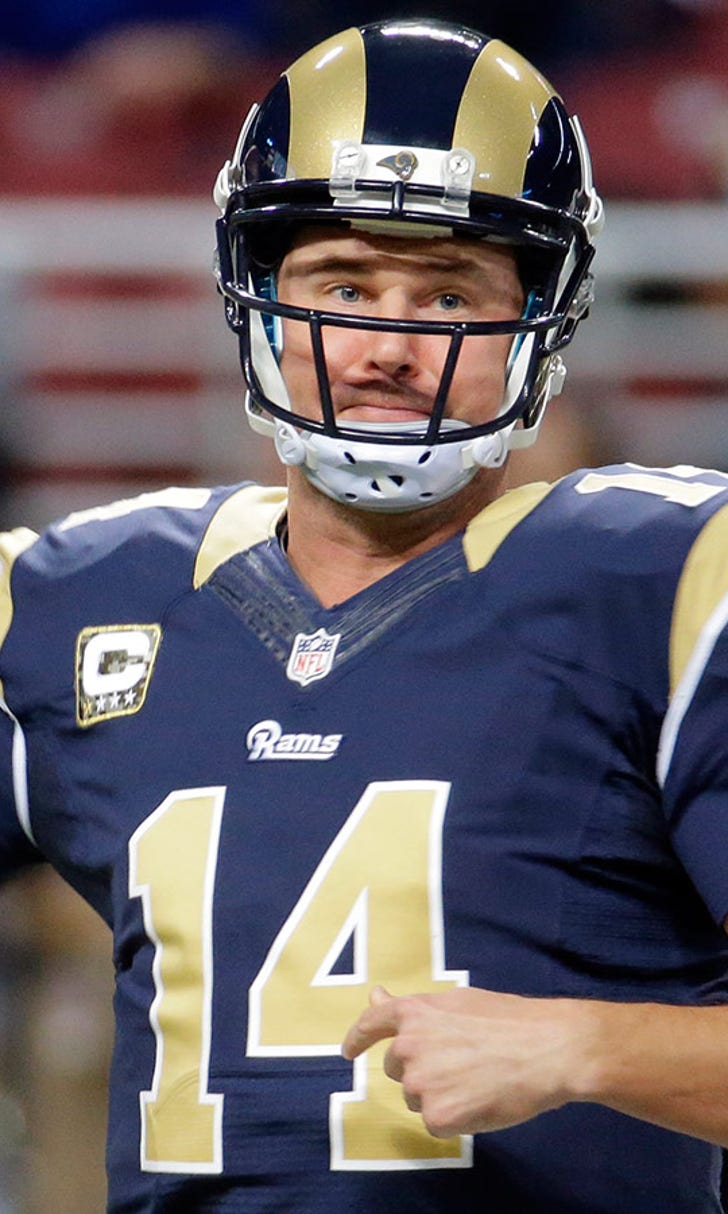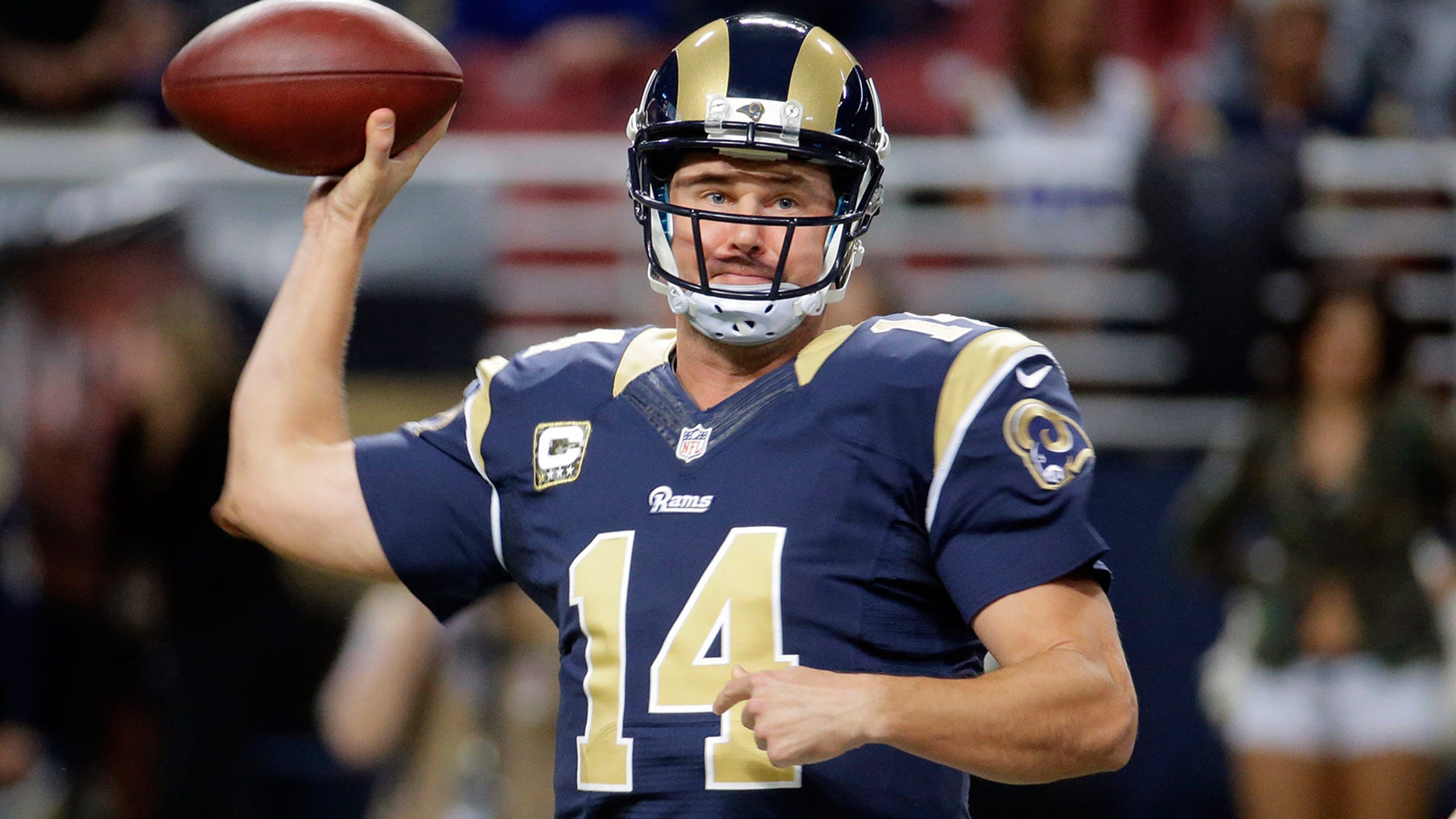 Rams reap benefits of Hill's experience in upset of Denver
BY foxsports • November 17, 2014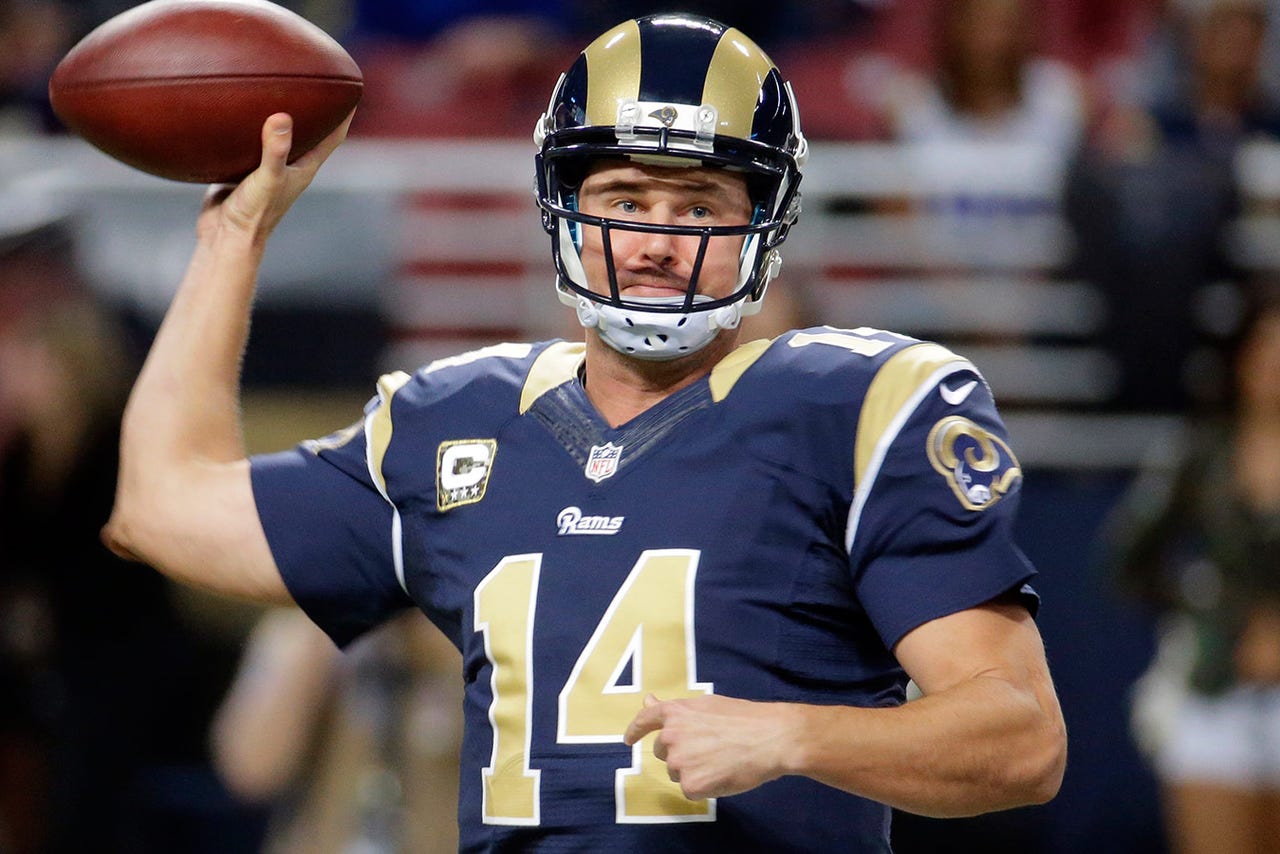 ST. LOUIS -- It took almost four years, but Shaun Hill didn't waste his opportunity to finally play another full NFL game.
The 34-year-old quarterback dealt with plenty of frustration following a groin injury in the first half of the season opener, and his wait got even longer as he watched helplessly while Austin Davis came out of nowhere to earn the starting spot. When too many costly mistakes by Davis persuaded the Rams to go back to Hill, he was ready to validate the decision.
"Not only did he find Kenny (Britt) and make big plays to Kenny, but he extended some drives," coach Jeff Fisher says. "Time of possession is so important and to find the back and find the check-down."
Hill didn't show much rust on his first drive against a talented Denver defense on Sunday, although a better pass to Britt over the middle might have led to a 73-yard touchdown. Instead, the 6-foot-3 receiver had to wait before going up to make the grab for 33 yards, and St. Louis settled for an early field goal.
Two possessions later, Hill corrected his timing and hit Britt perfectly in stride for St. Louis' longest play of the season, a 63-yard touchdown. That would set the course for a stunning 22-7 victory, which featured four catches for 128 yards for Britt in the first 100-yard receiving day for a Ram all year.
"Obviously, Kenny's got a great skill set for us," Hill says. "(We) had an opportunity to use Tavon (Austin) as a decoy and kind of get Kenny open down the field. He made a great play going to get it and scored."
It's especially encouraging to see Britt finding chemistry with Hill, because Davis had rarely looked in sync downfield with St. Louis' No. 1 receiver. When Brian Quick went down with a season-ending shoulder injury at Kansas City, the Rams were left with no reliable big-play options.
Britt caught all three of Hill's passes that went for longer than 12 yards against the Broncos, but the Denver secondary still got challenged all over the field against an offense that works best when everyone contributes. No one had more than four receptions, but seven different Rams caught passes from Hill, excluding a completion to himself after linebacker Brandon Marshall batted the ball at the line of scrimmage.
"What is pleasing to this football team right now is that we had a plan and we went out and executed from start to finish," Fisher says. "How do you beat Peyton Manning and this outstandingly coached football team and how do you attack this defense that again is ranked again as one of the top five?"
Hill converted six third downs, including two critical third-and-10 plays to keep the dangerous Broncos offense off the field a little longer in the second half. That included a crafty scramble against a strong pass rush to create time to find running back Benny Cunningham breaking free over the middle.
No one would accuse Hill of being the most mobile quarterback, but the play was one of many that proved he's capable of making the right moves and more important, staying calm under pressure. On multiple occasions, he smartly threw the ball away and prevented Denver from adding to its season total of 10 interceptions.
It was by no means a perfect day, and afterward Hill lamented the offense's inability to get more points out of six trips inside the Denver 40-yard line. But the offense still took plenty of time off the clock, and Greg Zuerlein made sure the Rams capitalized every time with five field goals in five attempts.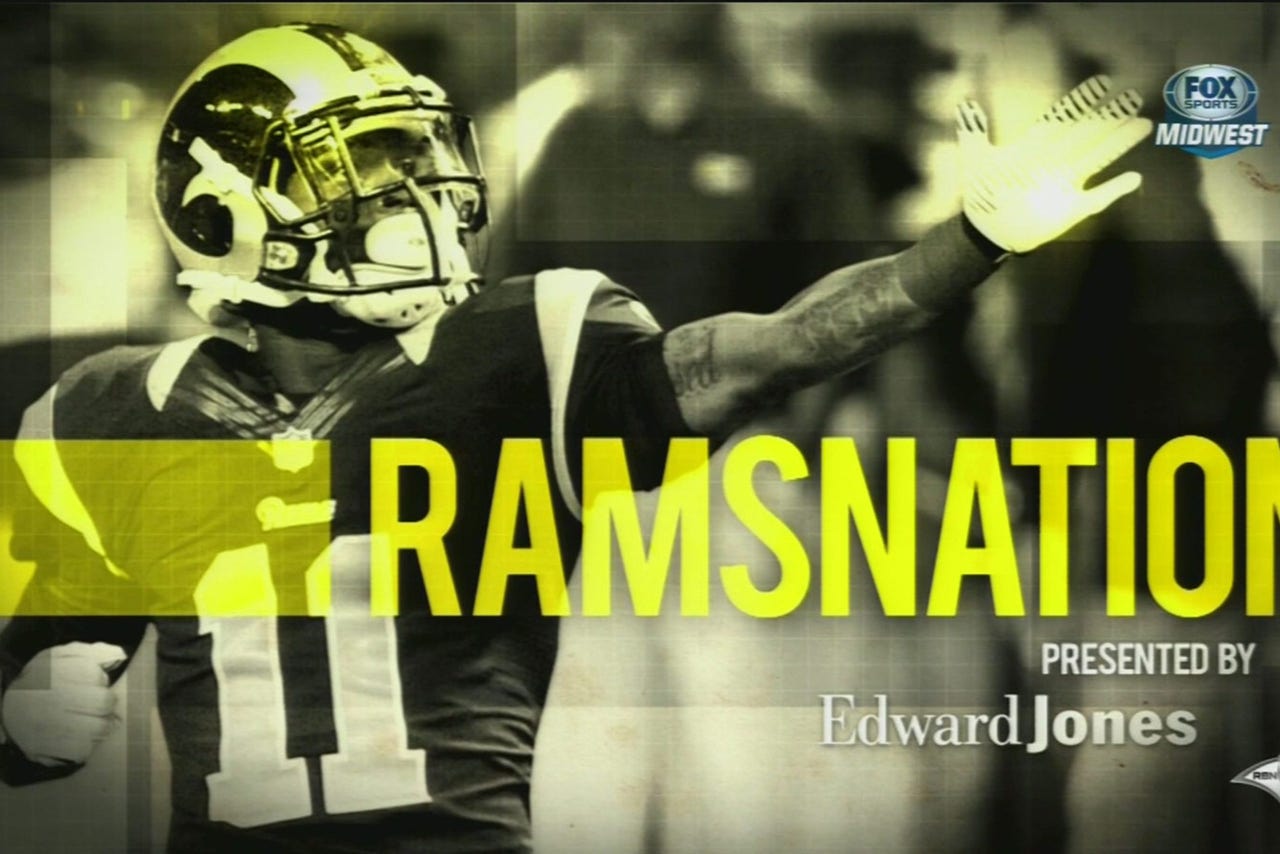 Watch Rams Nation and Rams 360 all season on FOX Sports Midwest. Check your local listings for air times.
Even before the game, Fisher said Hill's return to the starting spot would be more secure than just a "week-to-week" basis, and Sunday's game erased any remaining doubts of who will play quarterback for the Rams going forward. A softer schedule after next Sunday's game at San Diego and the emergence of a consistent running game with rookie Tre Mason should put even less pressure on Hill's shoulders going forward.
St. Louis doesn't need its career backup to be spectacular to win. He just needs to keep managing the game well and avoiding mistakes.
You can follow Luke Thompson on Twitter at @FS_LukeT or email him at lukegthompson87@gmail.com.
---