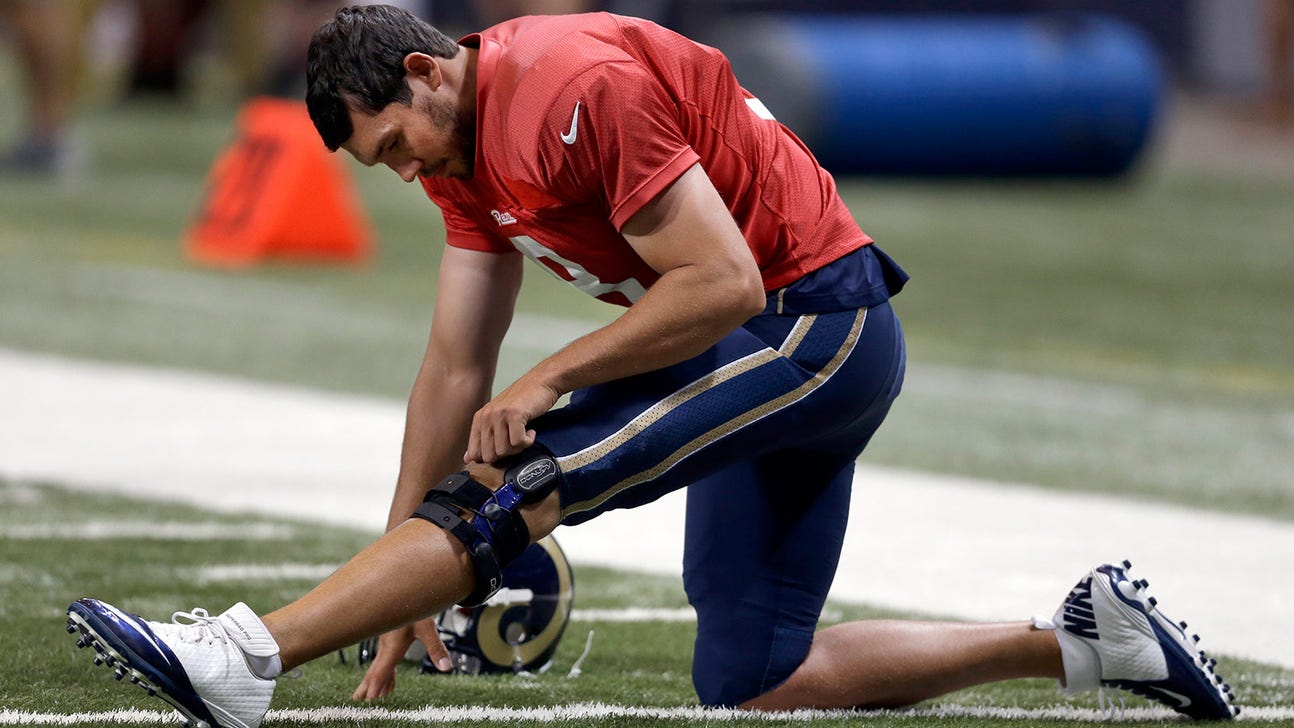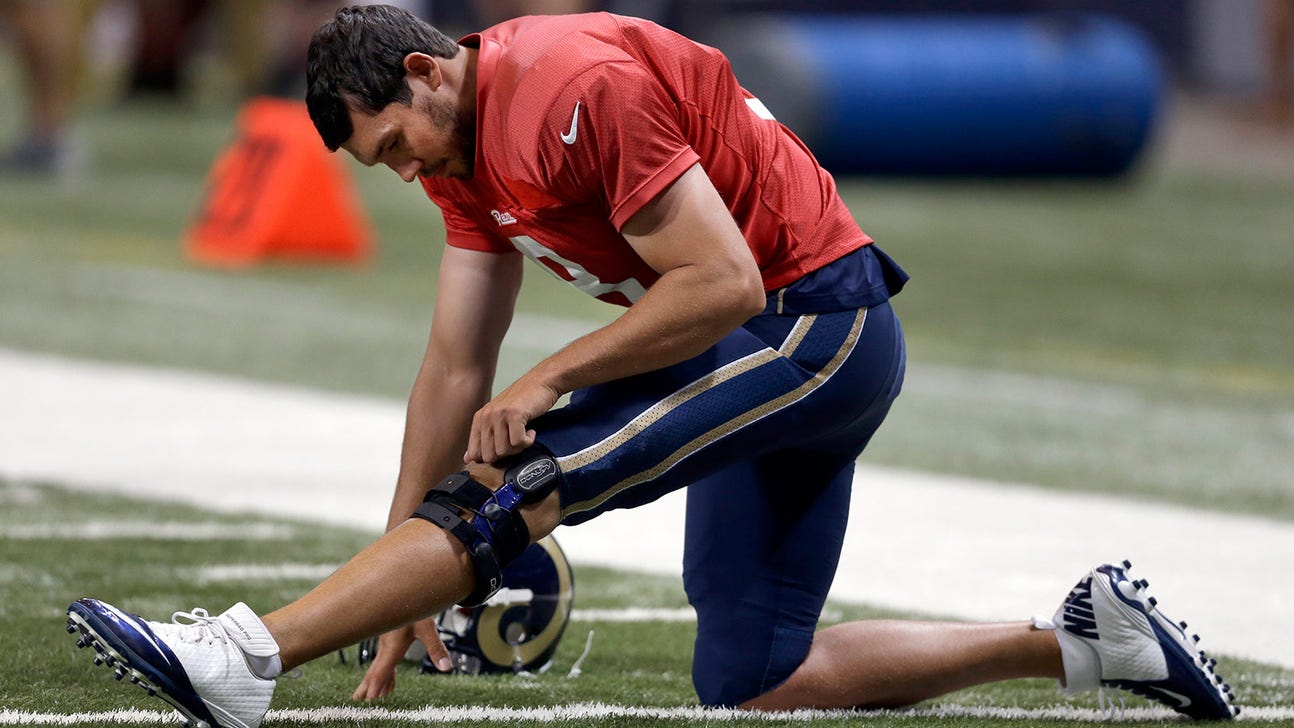 Rams have Bradford on baseball-like pitch count
Published
Aug. 2, 2014 10:10 p.m. ET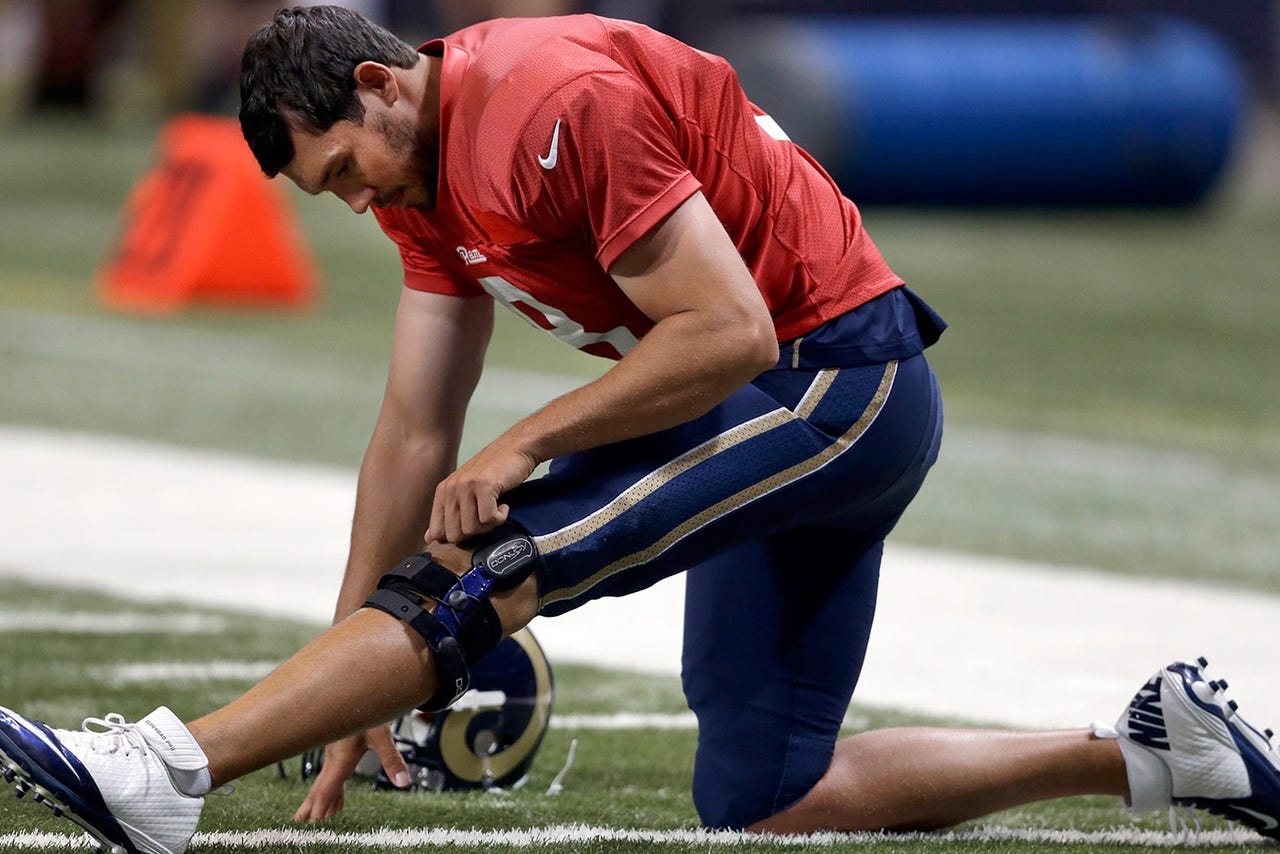 ST. LOUIS -- Sam Bradford showed improved zip on the ball during the St. Louis Rams' fan fest scrimmage at the Edward Jones Dome.
"You can see those balls were humming," coach Jeff Fisher said after Saturday's practice.
Bradford seems to be benefiting from improved upper-body strength.
To keep the arm strong, coaches are monitoring Bradford's pitch count much as the St. Louis Cardinals would do for star pitcher Adam Wainwright.
Both said there's no set limit, but that the information would help gauge progress and performance in training camp.
"I think if it gets a little excessive over a couple-day range, we back it down, especially some of the deeper throws," Bradford said.
That hasn't happened yet.
"I'm not going into detail, how many," Fisher said. "You can see how he did today, and those that have been to practice, you can see that he's not having any difficulty with the ball and the arm."
Bradford focused on weight training for the upper body while rehabbing from surgery on his left knee that sidelined him the final nine games. Although he's wearing a brace, he has no concerns about the knee, either.
"Coming into this camp, it's probably the strongest I've been from the waist up, and I think it probably has paid off a little bit," Bradford said. "I feel like I can make some of those throws that maybe were a little slower last year."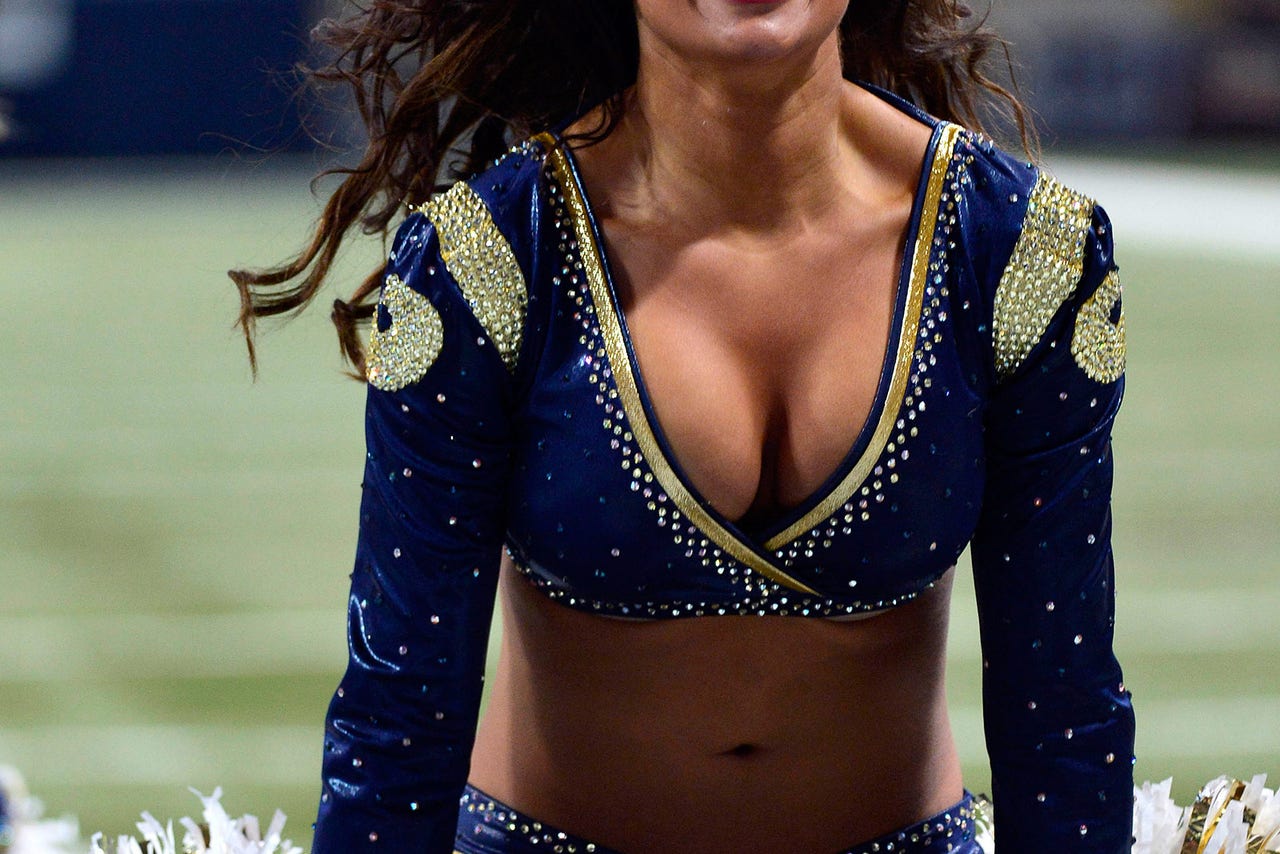 RAMS CHEERLEADERS: Flip through our photo album of Rams cheerleaders.
The Rams began tracking Bradford's throws when Fisher arrived in 2012. Bradford said that definitely was not the case at Oklahoma.
"In college they don't really care," Bradford said. "You throw like 500 balls a day and they're like `You're good, just put some ice on it.'"
Bradford may not play in the preseason opener next Friday night against the New Orleans Saints, but said it was "totally coach's call."
"Obviously, I'm going to be ready to go and if he tells me I'm playing. I'm going to be pumped to get back out on the field," Bradford added. "If he feels like it's best to not go out there, I trust him and I'll be ready to go the following week."
Wide receiver Stedman Bailey was perhaps the most impressive skill position player. He's suspended for the first four regular-season games for violating the NFL's policy on performance-enhancing drugs, but the Rams think so highly of him that he's getting a lot of snaps with the first unit.
"It's something that kills me every time I think about it," Bailey said. "But my job is to keep working hard, keep giving my all to the team. When I come back, just be looking for a show."
Bradford said it was a "bummer" that Bailey won't be part of the offense when the season starts.
Attendance was 15,723 for a workout that was the first time more than half of the roster was on the game field.
"This is probably the most exciting day we have in training camp," Bradford said. "It breaks the routine. We get to leave Rams Park. We get to come to the Dome."
Among the first-timers was rookie defensive back Maurice Alexander, a fourth-round pick. Alexander worked on the cleaning crew after games at the dome for a season after getting kicked off the team at Utah State.
"It's the best feeling in the world," said Alexander, who is from St. Louis. "It's crazy, it's amazing."
Defensive tackle Michael Brockers left the session with what appeared to be a leg injury. Middle linebacker James Laurinaitis had a boot on his left foot from a practice injury two days earlier and guard Rodger Saffold was held out with a stinger.
Players have the day off Sunday before resuming preparations for the preseason opener next Friday against the New Orleans Saints.
---