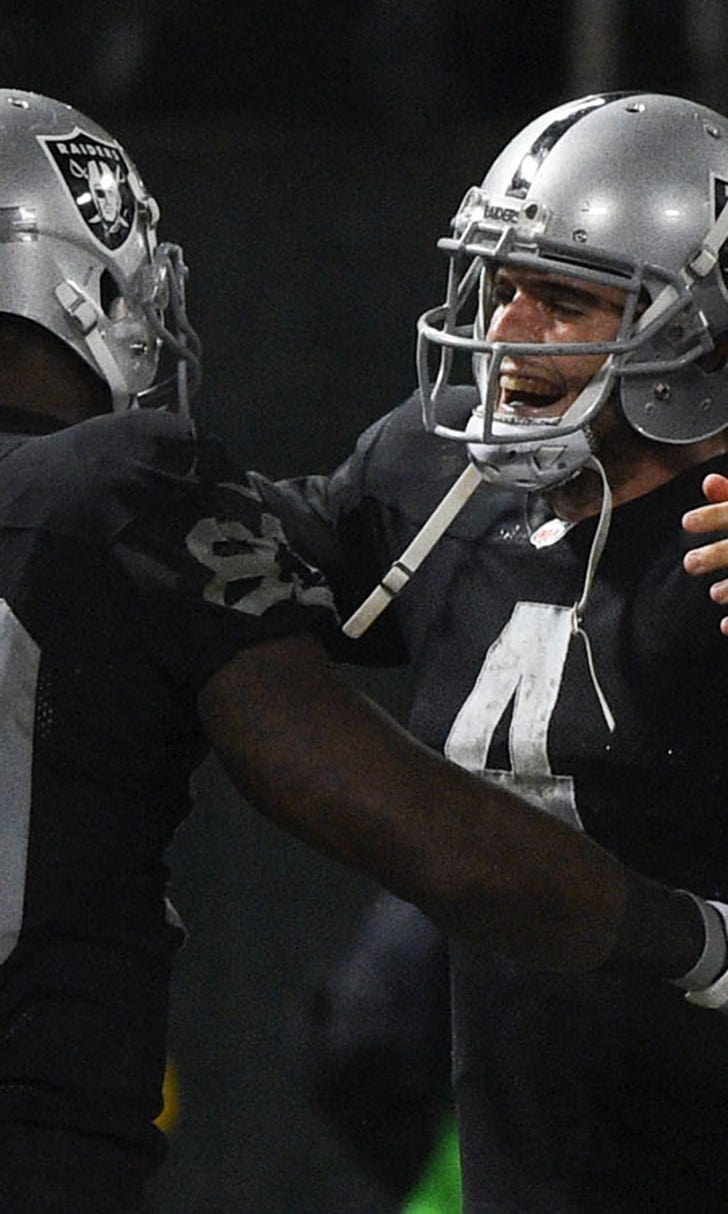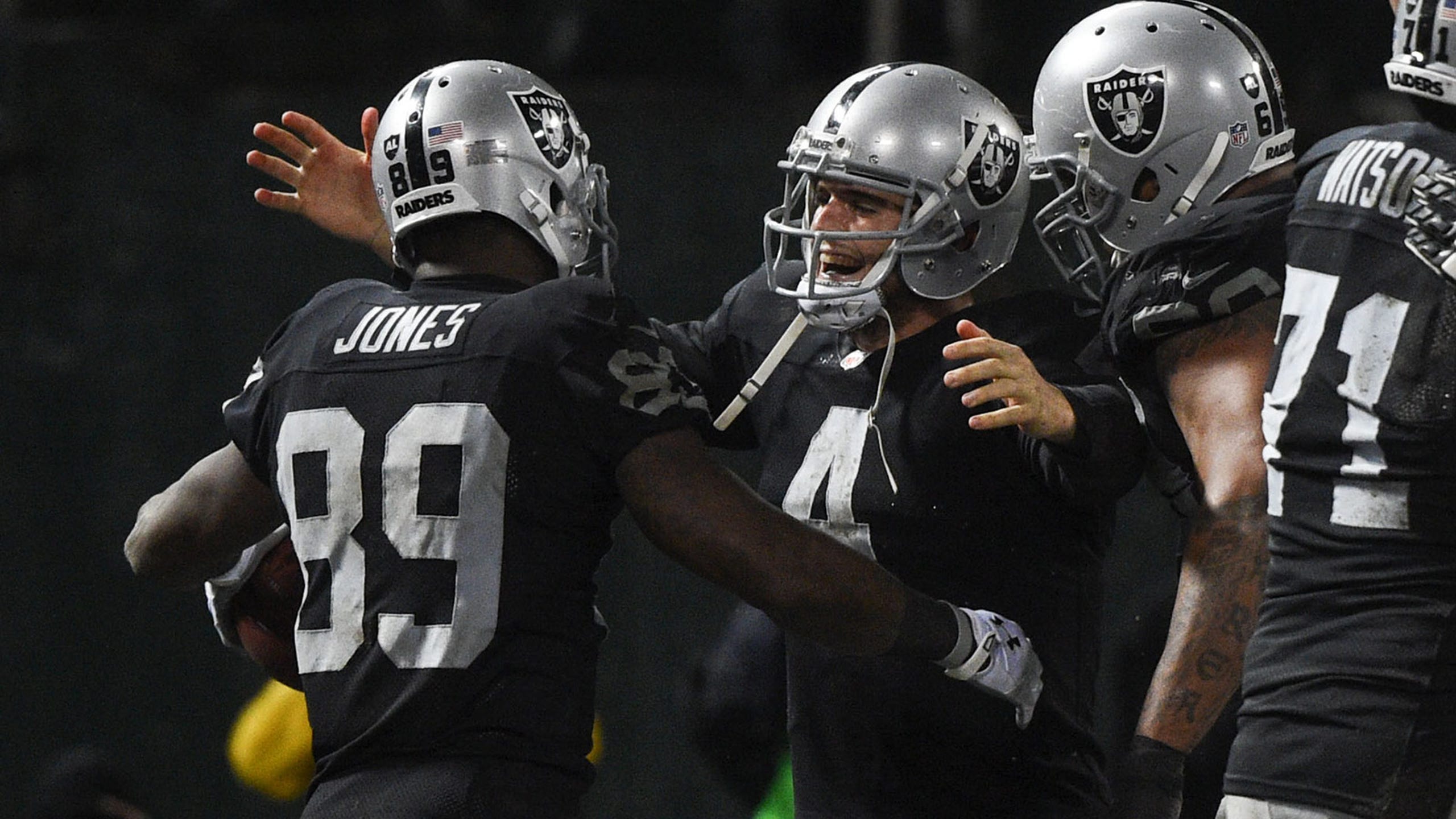 Raiders' win serves potent reminder for Cowboys ahead of Week 12
BY foxsports • November 21, 2014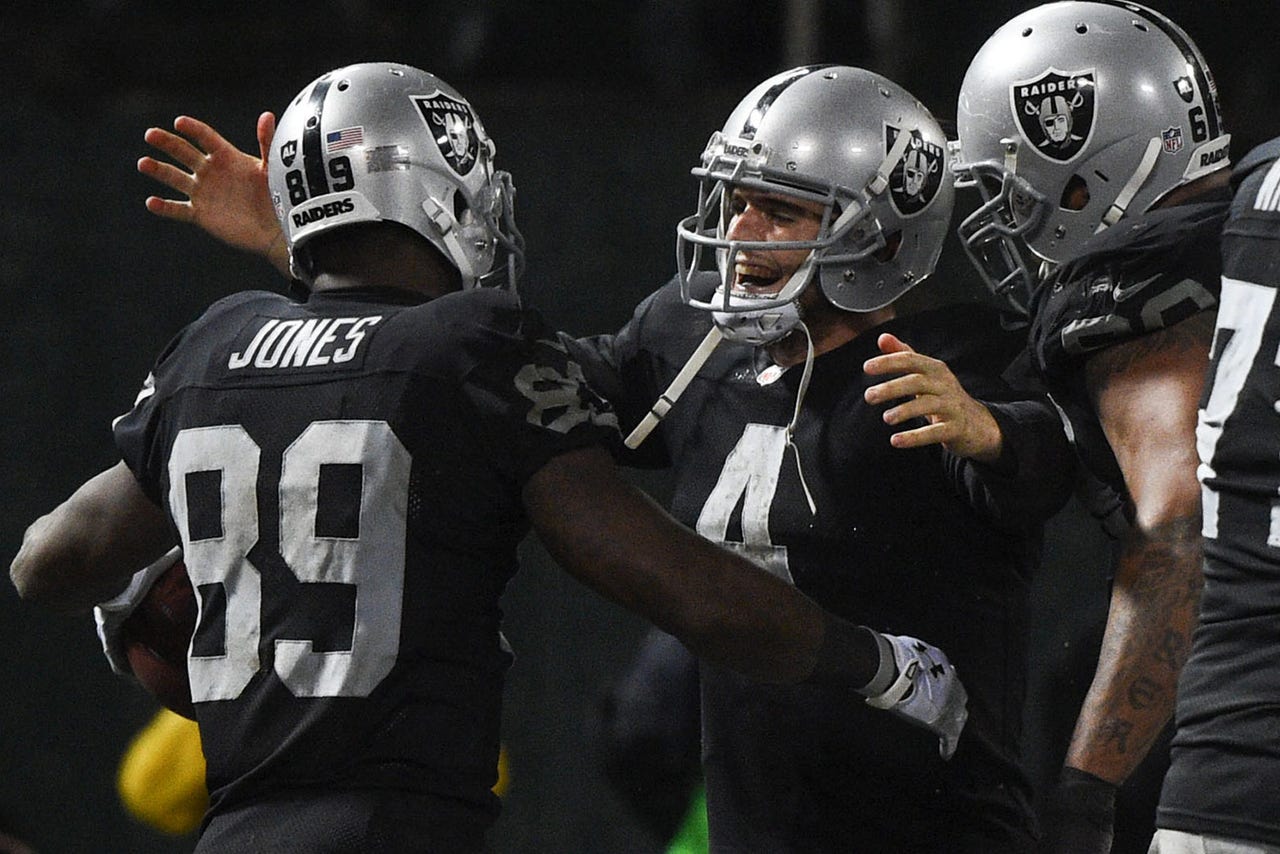 As if the Cowboys needed any reminder to be wary of a road trip to face a divisional opponent, the Oakland Raiders gave them one Thursday.
The woeful Raiders hosted 7-3 Kansas City on Thursday night, and came out of a close game with a 24-20 win -- their first win of the entire season. The victory boosted Oakland's record to a measly 1-10, but it no doubt hurt the playoff chances of the rival Chiefs in the AFC West.
In a Friday morning interview with 105.3 FM The Fan, Cowboys owner/general manager Jerry Jones said it served as a warning for his own team this weekend.
"That's the NFL -- that really is," he said. "As they say, they pay their guys, too -- I'm talking about the guys on the other side of the football."
The Giants team Dallas travels to face this weekend hasn't had quite as bad a season as Oakland, but it certainly hasn't been rosy. New York is in the midst of a five-game losing streak, with dismal hopes of a winning or even a .500 season, let alone a playoff push.
Having watched the passionate effort put forth by the Raiders, though, Jones was reminded of the unpredictable nature of NFL games -- particularly division games -- even when the matchups look lopsided.
"I was particularly impressed with the individual enthusiasm on the bench, how the players were into it, how much it meant for them to make a play -- every play was like a Super Bowl play," he said. "You don't manufacture that, that's real stuff out there."
The Cowboys shouldn't need too many reminders, considering their own history this season. Two of their three losses this season have come to playoff contenders, but the third came at the hands of a Washington team that was 2-5 heading into the matchup. The Redskins are currently 3-7, as they have not won a game since defeating Dallas.
If an 0-10 team can cure its losing ways against a playoff team, it'd behoove the Cowboys not to look past the Giants.
"To think that we can get it from a team that hasn't won a game going into the 11th game of the season is a real tribute to our game," Jones said.
---