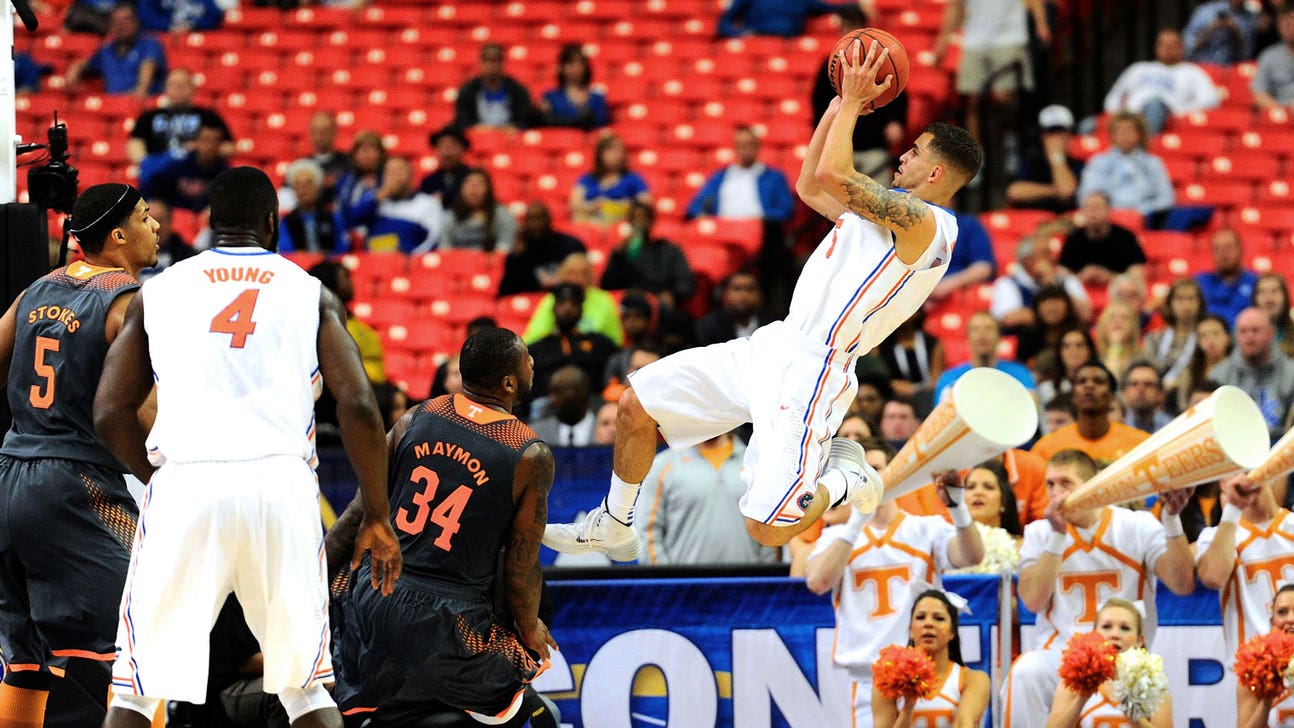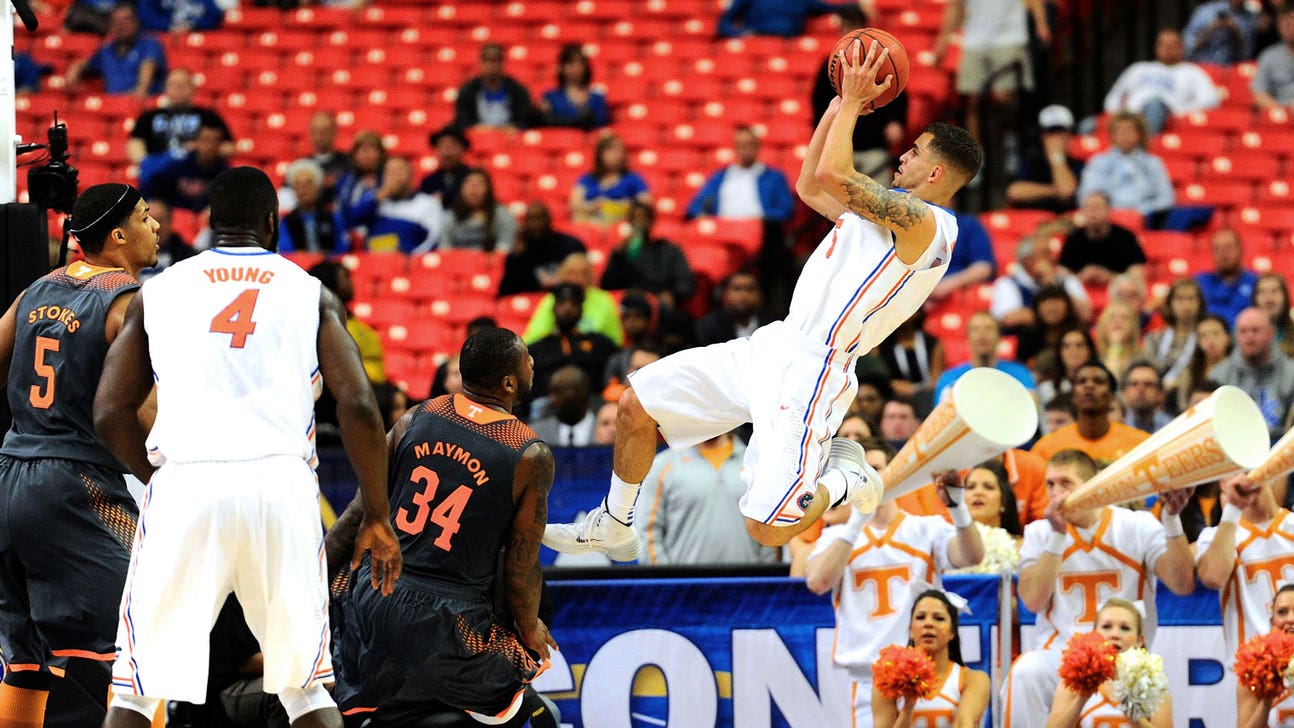 Quick Hitters: No. 1 Florida rallies past Vols in SEC semis
Published
Mar. 15, 2014 4:53 p.m. ET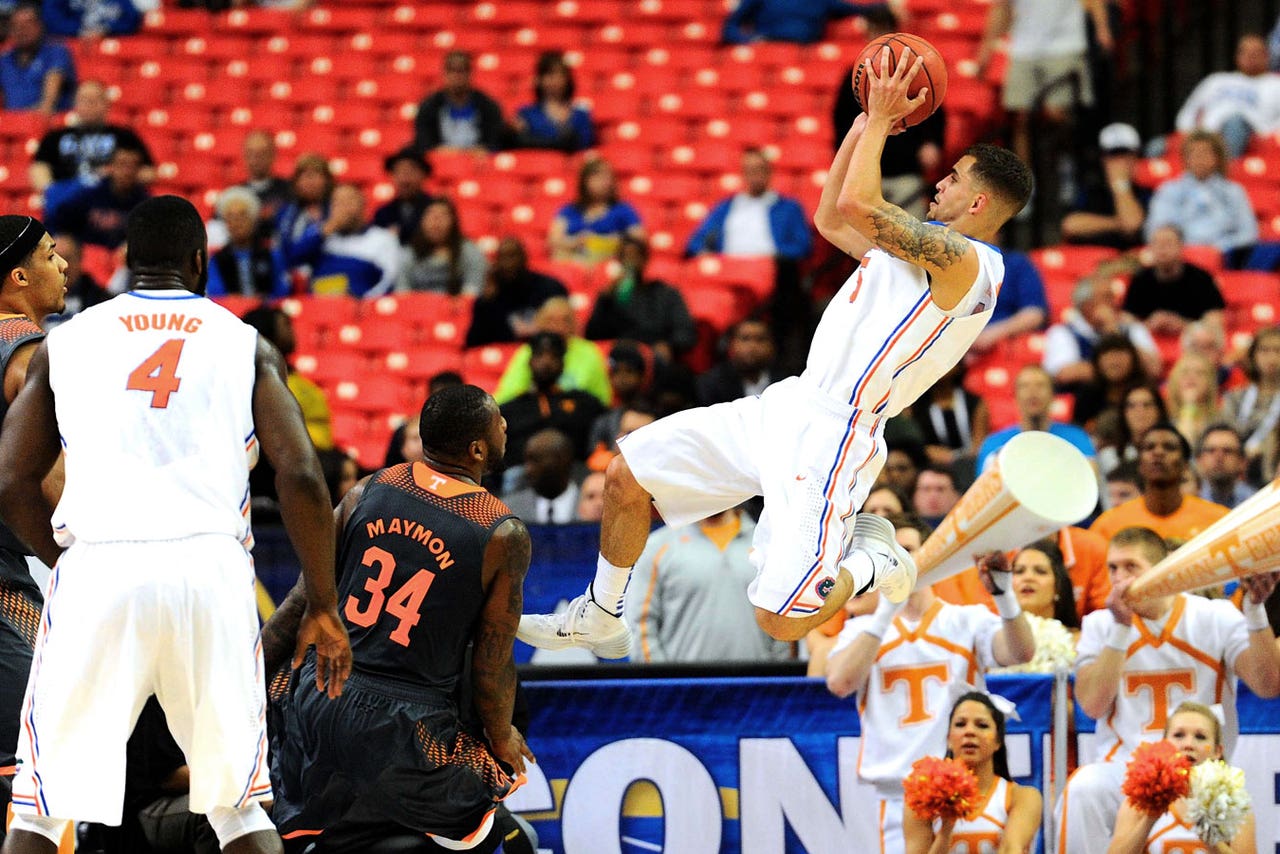 ATLANTA -- Here are five things we gleaned from top-ranked Florida's 56-49 victory over Tennessee -- the first of two Saturday semifinals at the SEC hoops tournament.
One could make the case for 10 teams possessing a No. 1 regional seed come Sunday night -- the result of significant parity amongst the big-time conferences and nationally ranked clubs.
Florida's path to the Final Four will begin in Orlando, with some random punching bag as the 16-seed (Round 2) and potential giant killers in the realm of either Oklahoma State (starring Marcus Smart), Kansas State, Pittsburgh, Massachusetts, Oregon, Colorado State or Arizona State for Round 3.
Although an SEC tourney title could easily bump the Wildcats up to a 4 or 5.
Scottie Wilbekin's pre-buzzer three-pointer at the end of the first half was absolutely crucial to Florida's second-half success. From a psychology standpoint, there's a sizable gap between trailing by seven points -- compared to 10 -- headed into intermission.
As such, the relaxed Gators instantly fed off Wilbekin's launching-pad mojo when play resumed, firing off a 10-2 run in the opening six minutes ... before settling in for a back-and-forth -- and sometimes chippy -- clash to conclude the game.
Tennessee's Jordan McRae was a matchup nightmare in the first 20 minutes, scoring 10 points on 5 of 8 shooting. Within that period of excellence against Florida, McRae had little difficulty getting to the basket in half-court sets or dunking over would-be defenders in the open floor.
But the second half brought great change, with Wilbekin (14 points) providing blanket coverage for every one of McRae's half-court moves. The Vols senior finished with a respectable 15 points, but only connected on 3 of 7 shots in the second half.
The bad news trickled down to the Vols, at large. Tennessee, on the whole, only notched one field goal in the final 12 minutes -- a McRae three-pointer that was heavily contested by Wilbekin, who collected four steals on the day.
Instead, as the SEC's third NCAA bid, the Volunteers can look forward to a 9 or 10 tourney seed -- the result of finishing the regular season on a 5-1 kick, with Saturday's respectable defeat as the lone blemish.
At first blush, it appeared the Vols' Barton got whacked at the bridge of the nose when guarding Wilbekin late in the second half. Upon impact, he immediately went to the floor, eyes watering from the dual experience of catching an elbow and then tumbling to the hardwood.
Predictably, a torrent of social-media criticism washed over the moment, with TV viewers throughout the nation scoffing at Barton's potential flop.
It even motivated one writer to Tweet the following, in a moment of angst:
---