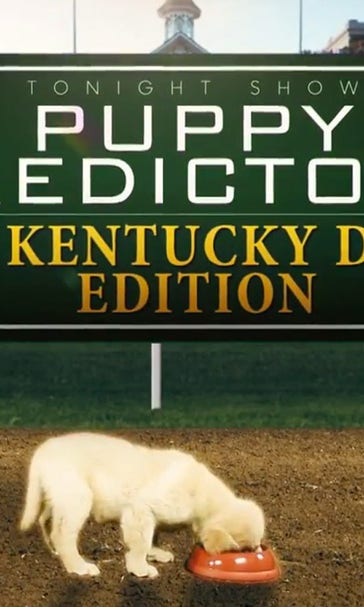 Puppies predicted the Kentucky Derby winner on 'The Tonight Show'
May 6, 2016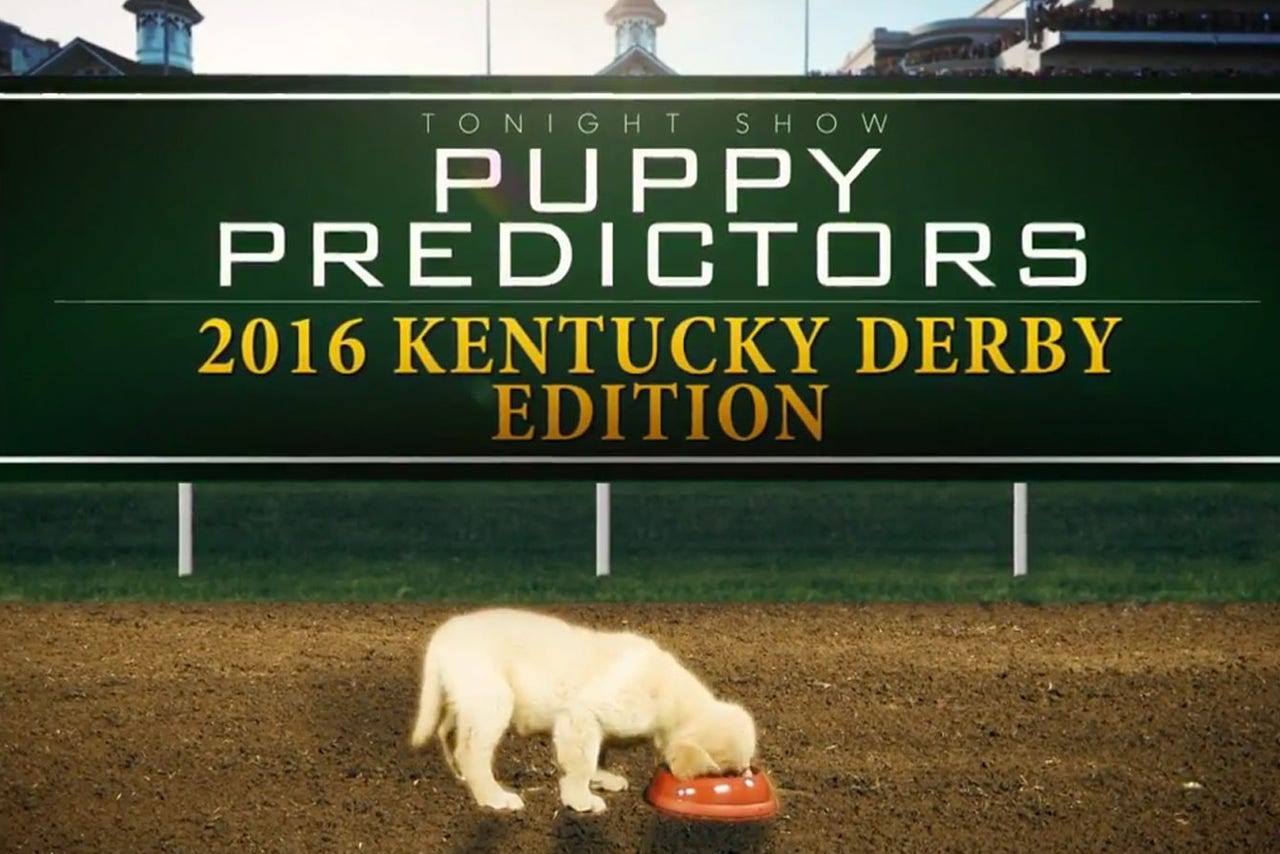 The Tonight Show host Jimmy Fallon is using the most adorable technique to predict the winner of the Kentucky Derby.
On Thursday night, Fallon introduced 16 puppies named after each of the Kentucky Derby horses and had them race a short distance to a finish line of dog kibble in a trough. The first puppy to the trough would be tabbed as Saturday's Kentucky Derby winner.
The excited pups had some trouble staying in their lanes, but a crowd of four quickly grabbed the lead and battled it out to the finish line.
The competition was so fierce that Fallon had to go to video replay to determine a winner, but eventually Mor Spirit prevailed as the champion.
Fallon used the puppies as predictors for last year's Kentucky Derby, when they correctly chose American Pharoah as the winner. They also picked this year's Super Bowl champions (the Denver Broncos) correctly, but they were completely off in their 2016 Final Four prediction, as none of the puppies flocked to a Villanova bowl of kibble.
---