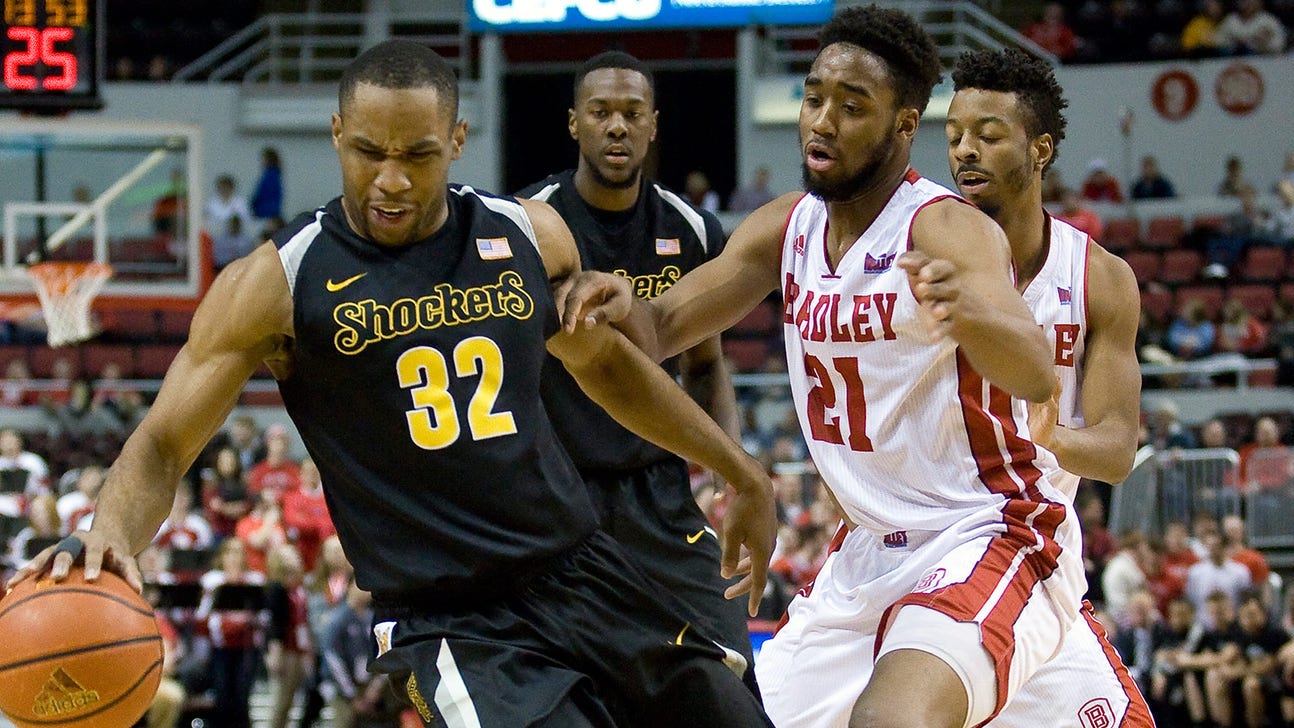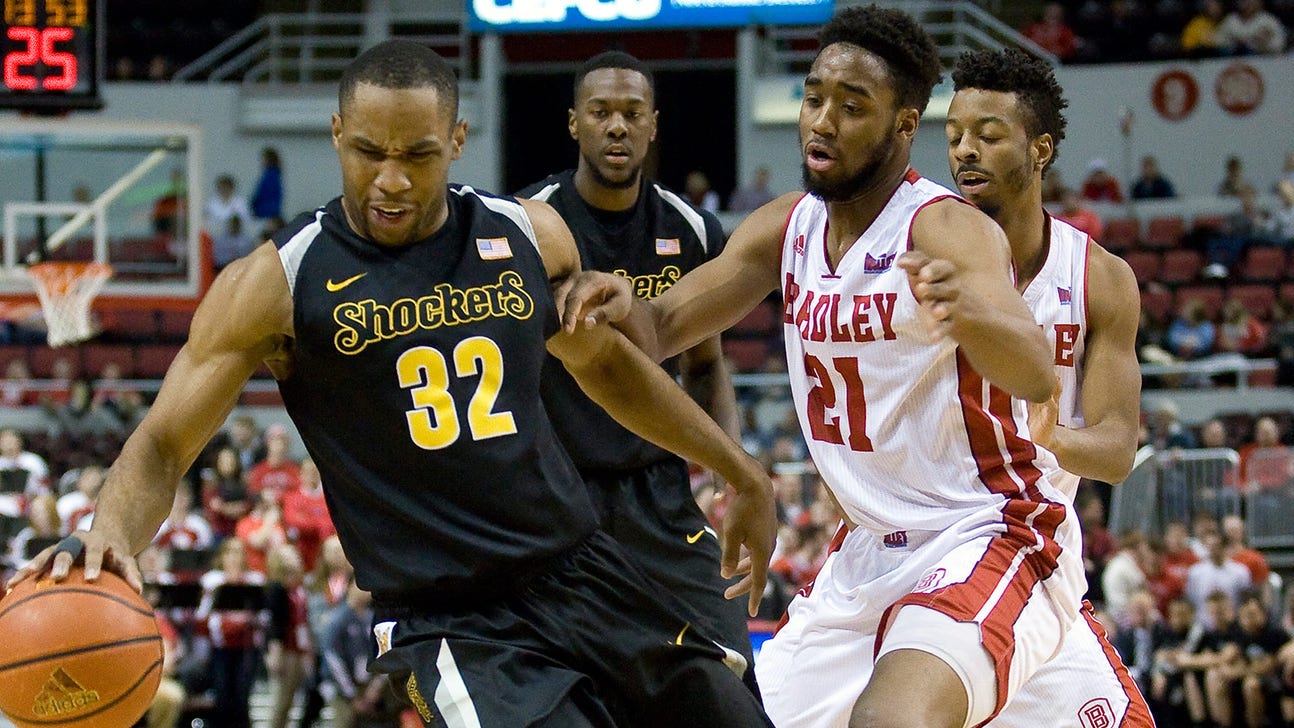 Protecting the rock a top priority for Shockers going forward
Published
Feb. 6, 2015 8:43 p.m. ET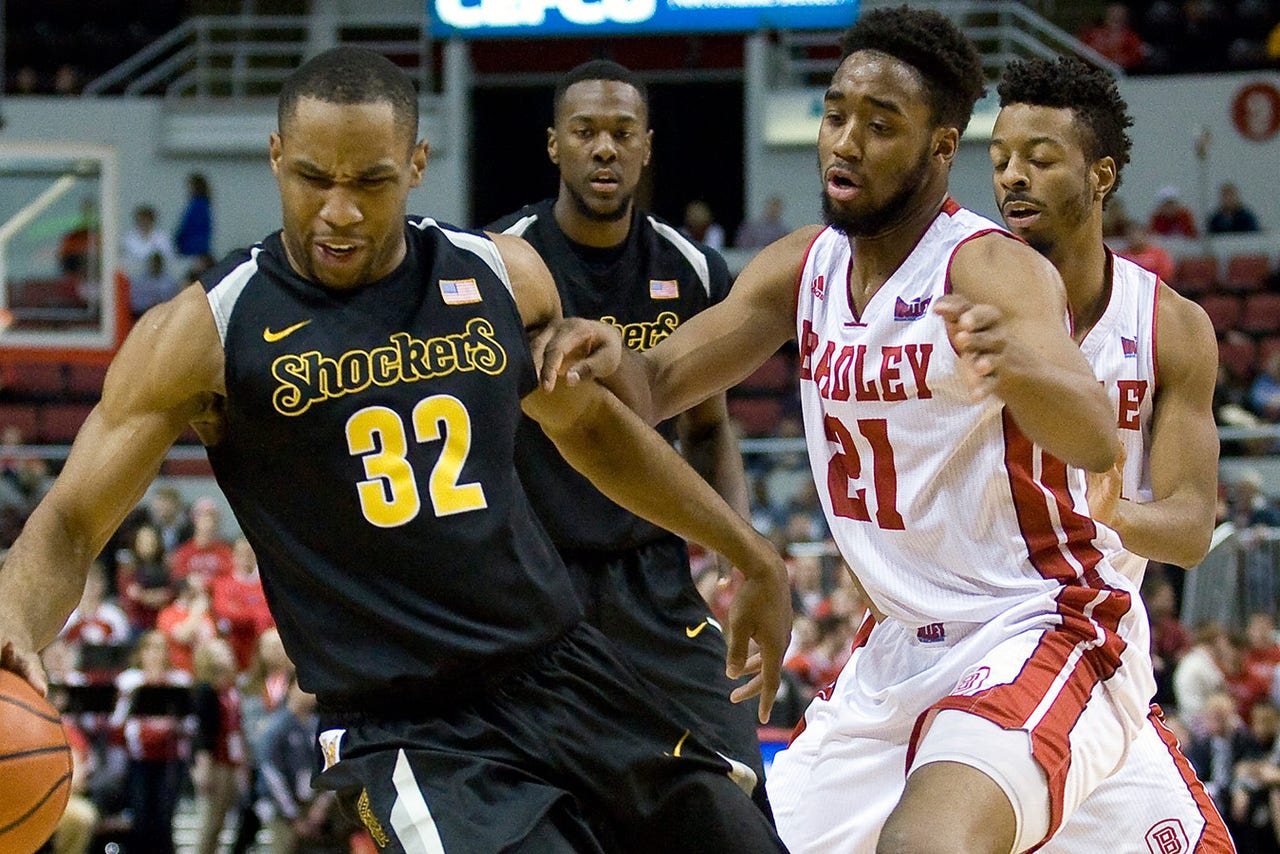 After rarely being tested in the first half of the Missouri Valley Conference schedule, Wichita State is coming off a pair of troubling performances on the road.
The 16th-ranked Shockers, though, seem to have a good chance to return to their dominating ways Saturday night at home against scuffling Missouri State.
Wichita State (20-3, 10-1) didn't have a game decided by fewer than eight points in winning the season's first nine conference games to extend its overall MVC win streak to 30. The Shockers' run ended with last Saturday's 70-54 loss to then-No. 18 Northern Iowa and four days later escaped with a 62-59 win at last-place Bradley.
Up by as much as 17 Wednesday, Wichita State missed its final nine field-goal attempts and clung to a one-point lead before Fred VanVleet made two free throws with 4.6 seconds left. Evan Wessel then stole Bradley's ensuing inbounds pass near midcourt to seal the victory.
"At one point, you think the game is over," coach Gregg Marshall said. "Then it's not over."
Protecting the basketball is one of the biggest reasons for Wichita State's sudden struggles. The Shockers have totaled 21 assists to 25 turnovers in the last two games after leading the league with 7.9 turnovers and a 1.73 assist-to-turnover ratio in MVC play at the conference midpoint. VanVleet has seven turnovers in the last two -- the same number he had in his previous six contests.
Wichita State had 14 assists to eight turnovers in an easy 76-53 win at Missouri State on Jan. 21, its seventh straight victory in the series.
Guards Ron Baker, Tekele Cotton and VanVleet scored 15 apiece and Darius Carter added 14 as the Shockers made 11 of 21 3-pointers and held a 40-24 rebounding advantage.
"They're really good," Missouri State coach Paul Lusk said after the game. "They have the ability to make a deep, deep run. When you have three guards in college basketball that are so versatile ... you're going to have a chance in every game."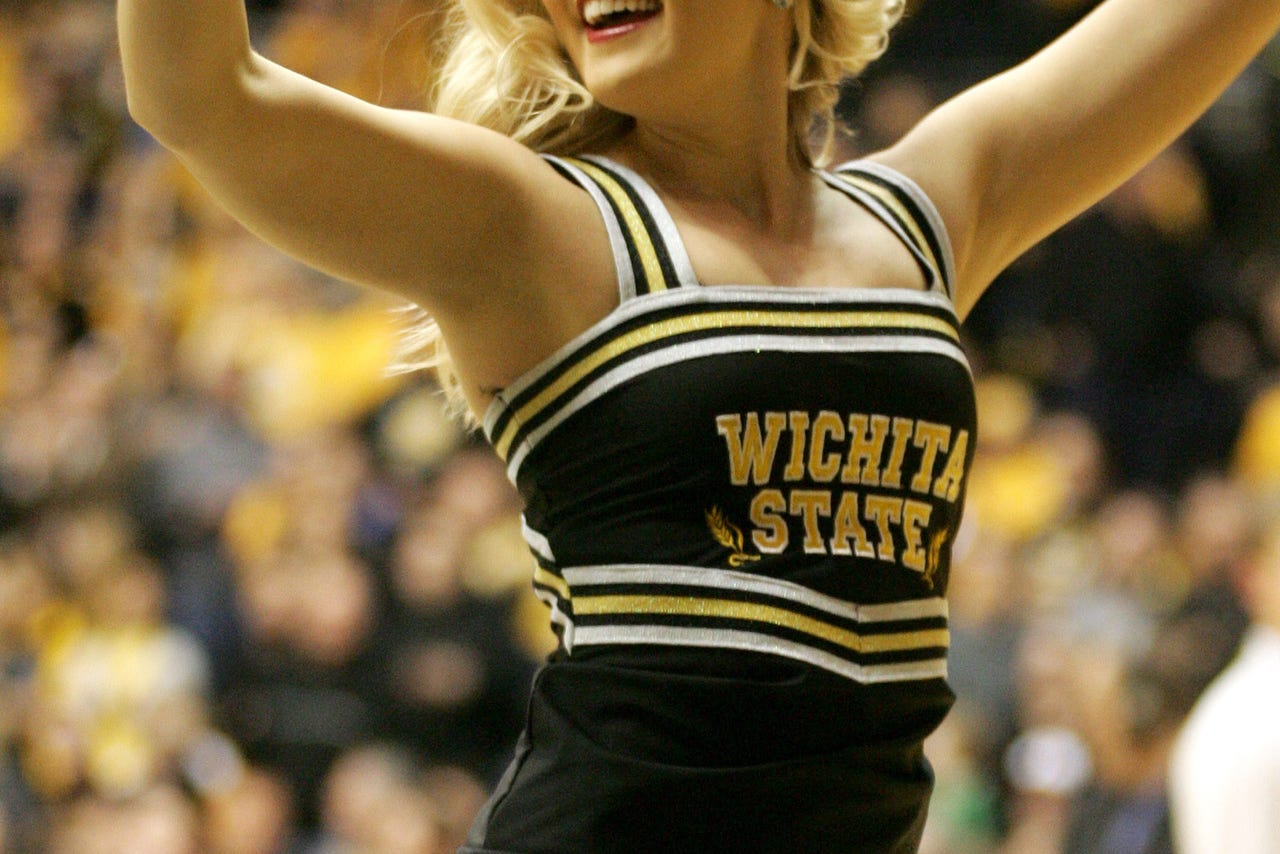 Lookin' good! Check out our gallery of NCAA hoops cheerleaders.
It could be a similar one-sided result at Wichita State, where the Shockers have won 28 consecutive home games - the nation's fourth-longest active home streak. Wichita State has also won 16 of 18 home games against Missouri State, taking the last three by an average of 22.3 points.
The Bears (9-14, 3-8) have lost four straight and 21 of 25 Valley road games, but the location really hasn't made much difference for them lately.
With a 53-50 loss to Loyola of Chicago on Wednesday, Missouri State lost for the eighth time in nine games.
Since its rough stretch began Jan. 7, Missouri State is averaging 53.6 points, the third-worst mark out of the 345 Division I teams. That doesn't bode well facing a Wichita State team that has held its last four visitors to an average of 46.3 points.
The Bears' offensive woes have pretty much coincided with the suspension of Marcus Marshall, who was averaging 19.5 points and has since decided to transfer.
Austin Ruder now leads the team with an 8.1 scoring average but has totaled eight points on 3-of-21 shooting in his last three games. He scored six against Wichita State last month.
In the midst of its worst MVC start since finishing 3-15 in 2008-09, Missouri State has lost 13 straight games against ranked teams since beating No. 21 Creighton on Dec. 28, 2011.
---