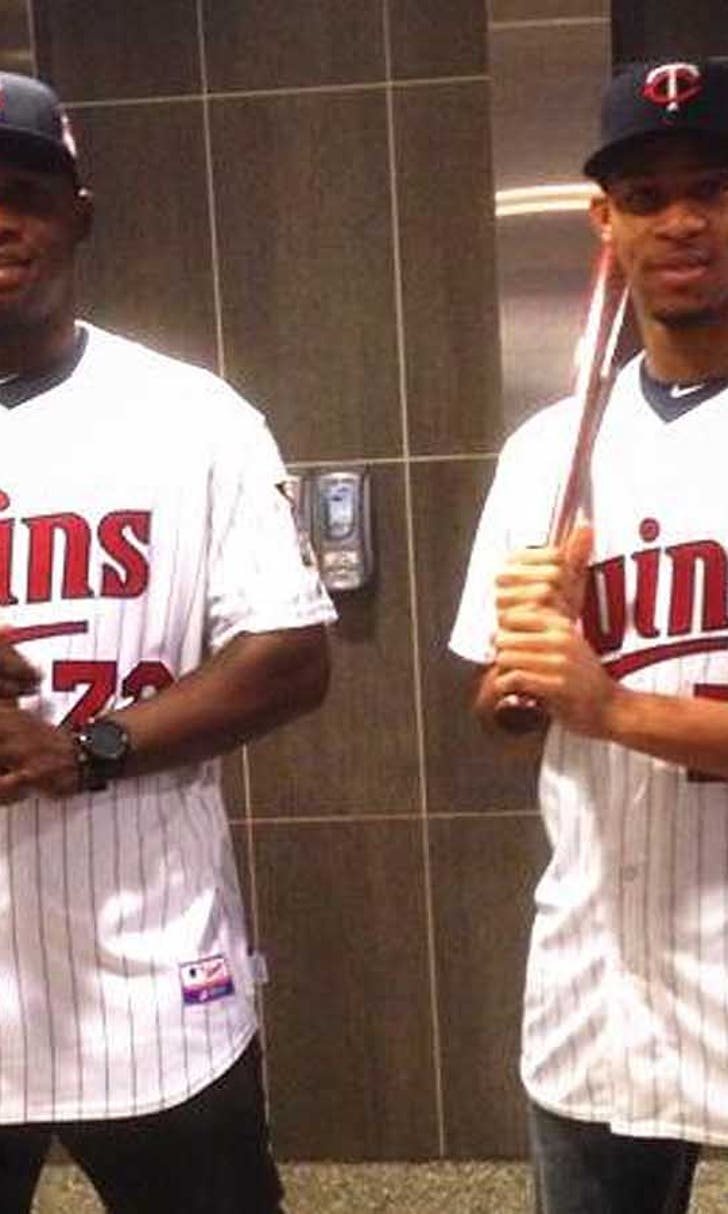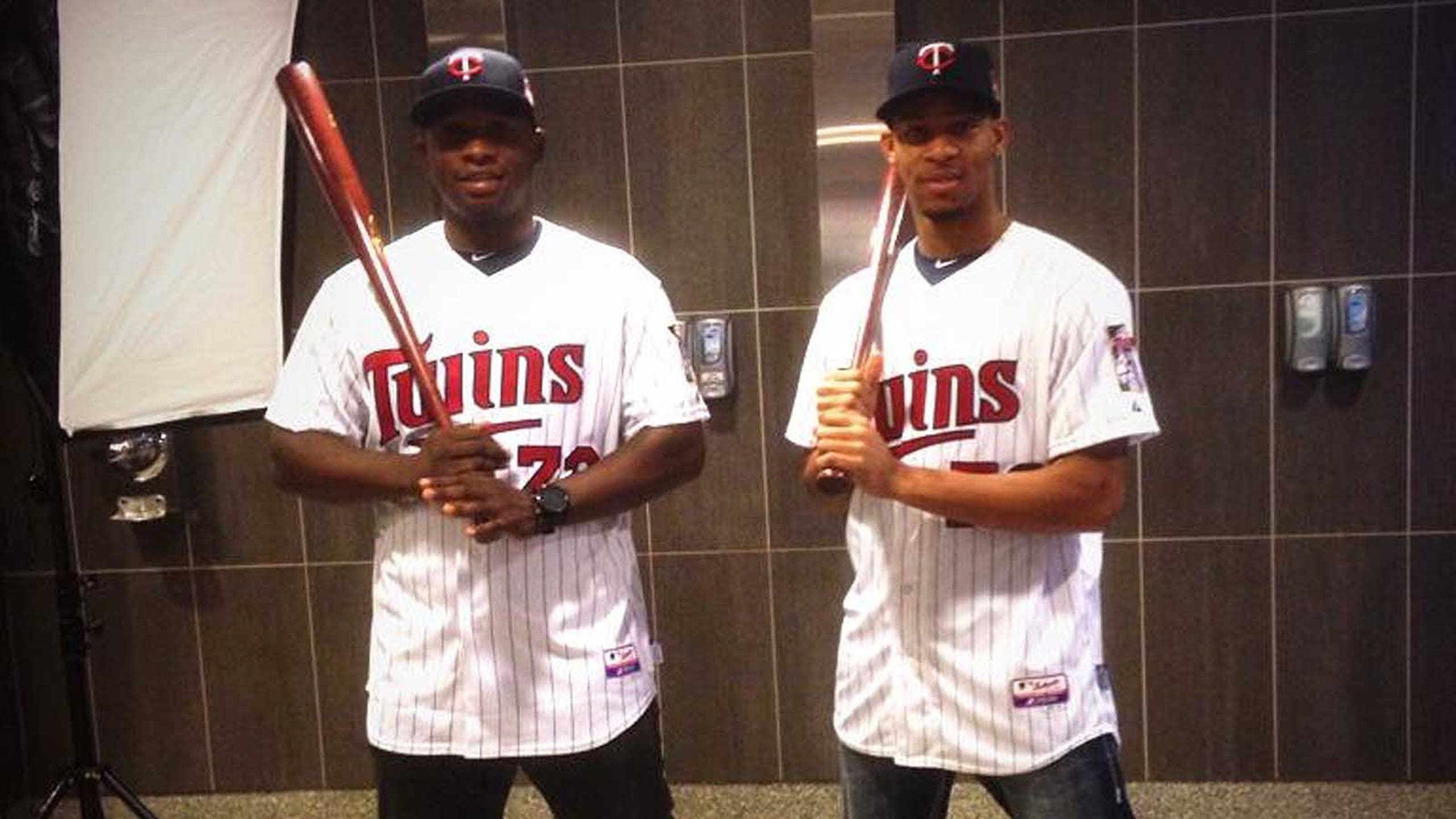 Prospects Sano and Buxton must-see celebrities on Friday at TwinsFest
BY foxsports • January 24, 2014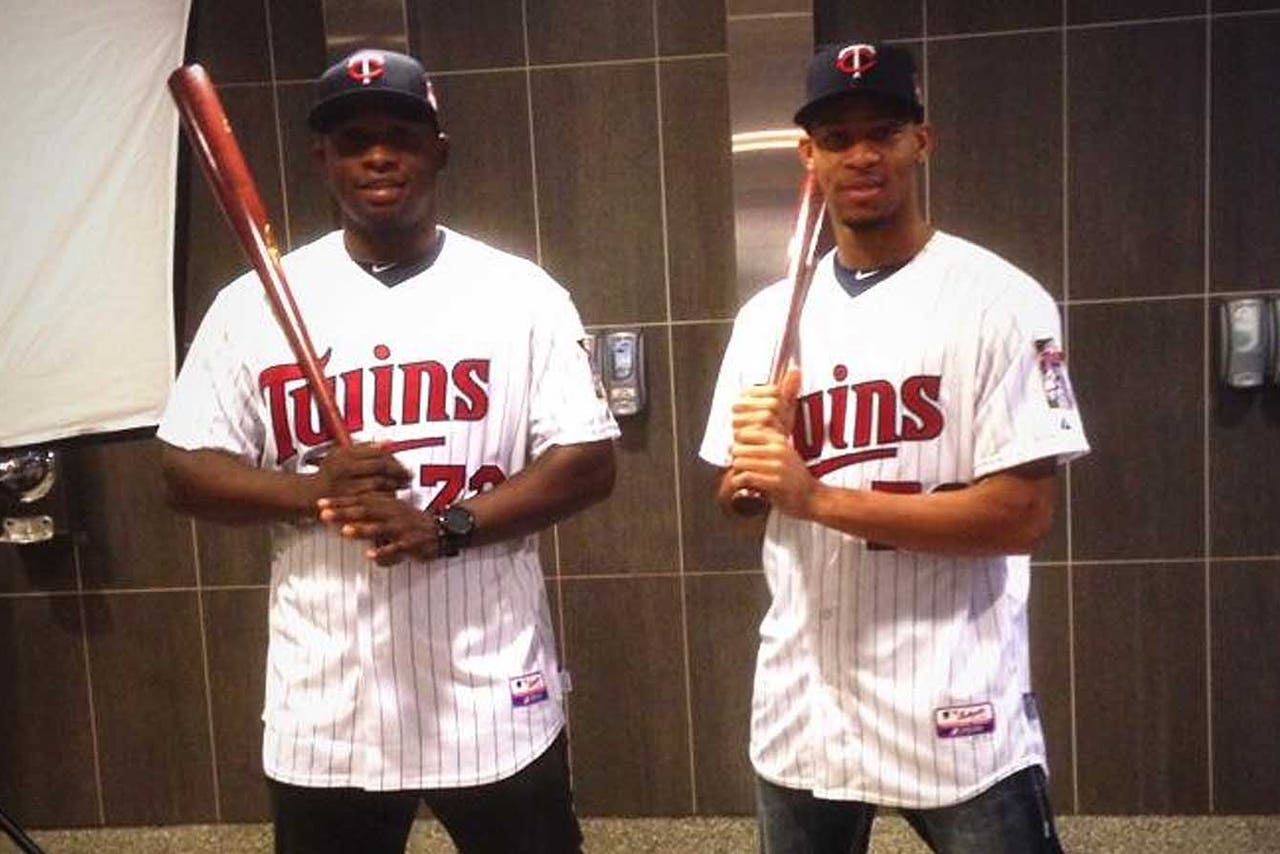 MINNEAPOLIS -- Miguel Sano and Byron Buxton walked next to each other into the visitors' clubhouse at Target Field Friday night, each having just fulfilled an obligation at TwinsFest. It's not often such minor league talent passes through a doorway in succession like that.
They've yet to play on the same team, but both of these uber-prospects hope to one day be teammates at this very ballpark.
That's what Twins fans have been itching for, too, for the better part of the last two years. They've closely followed each prospect's progress in the minors, and have even worn Buxton's No. 7 and Sano's No. 24 minor league jerseys to major league games. At TwinsFest on Friday, they stood in long lines to get each of their autographs for $15 a pop -- seemingly a bargain, if they each pan out the way the Twins and their fans hope.
With a group of more than 70 past, present and future Twins, there was no question that Buxton and Sano were two of the must-see names at this weekend's event.
"It's remarkable how much interest there is in two guys who haven't even gotten to Triple-A yet," said Twins president Dave St. Peter.
Just how close the future actually is remains to be seen for the pair of 20-year-olds. Sano finished the 2013 season in Double-A New Britain, while Buxton ascended to High-A Fort Myers by year's end.
Both seem so close, yet so far, to putting on that Twins jersey and calling Target Field home. Naturally, neither could avoid the question Friday: When will you be up here for good?
"I feel really close," Sano said, with help translating from his agent, Rob Plummer. "But all I can do is work really hard and hustle and do everything I need to make the team."
For Buxton, the major league dream appears a bit further off than Sano's, but not much. The speedy outfielder from rural Georgia has torn up every minor league level he's played at, earning many accolades along the way. That included Baseball America's Minor League Player of the Year award for the 2013 season, when Buxton hit a combined .334 with 12 home runs, 77 RBI, 18 triples and 55 stolen bases for Low-A Cedar Rapids and High-A Fort Myers.
Yet for as good as Buxton has been in the minors, the Twins are being patient with their five-tool outfielder. Buxton, too, seems patient. He knows that this park will all but likely be his home in the not-too-distant future, but he still has work to do to get here.
"I talked to a few fans. They're really excited and I am too. I'm going to keep working hard to be able to get up here," Buxton said Friday. "I take it in stride. I enjoy the moment for a little bit. Hopefully, one day I'll be up here making them even more excited."
Both Sano and Buxton earned invitations to the Twins' upcoming major league spring training for the first time. During camp in 2013, each played in a few big league games, something that doesn't happen all that often with minor leaguers who didn't garner big league invites.
But these two are different. That experience of facing major league competition last spring, as brief as it may have been, has them better prepared for what lies ahead next month.
Even so, there will be some nerves this time around in Fort Myers, right?
"I doubt it," said Buxton, whose confidence has grown in leaps and bounds since the day he was drafted as a shy high schooler back in 2012. "I was nervous last year when they said I was going to play in a big league game but other than that, I'll be all right."
Sano's confidence has grown, too, both on and off the field. The Dominican-born third baseman who once conducted interviews solely with the help of a translator now does his best to respond in English. Even with the language barrier, there's a sense of swagger that Sano carries with him not unlike the confidence often exuded by some of the game's best players.
Like Buxton, Sano was asked if he'll be nervous when major league camp starts in mid-February.
"No," he answered in English. "It's normal because I played last year a couple games in big league camp, and I played in the Futures (Game), a lot of people there."
For years, both have been under the microscope and heralded as the next big things. At a young age, Sano was the subject of a documentary, "Ballplayer: Pelotero," of which a sequel is in the works. Buxton was the No. 2 overall draft pick as an 18-year-old and has since topped every prospect list.
It hasn't been easy for Twins fans to patiently wait for the arrivals of Buxton and Sano. It certainly doesn't help that Minnesota just endured its third straight season of 90 or more losses.
But the presence of these two, star prospects together at TwinsFest has fans in the Twin Cities excited this weekend -- and it gave both Buxton and Sano a chance to see their future home up close.
"I'm working hard. I've got to play hard every day. This opportunity with Minnesota, they opened the door for me," Sano said. "I'd like to be here on Opening Day."
Follow Tyler Mason on Twitter
---