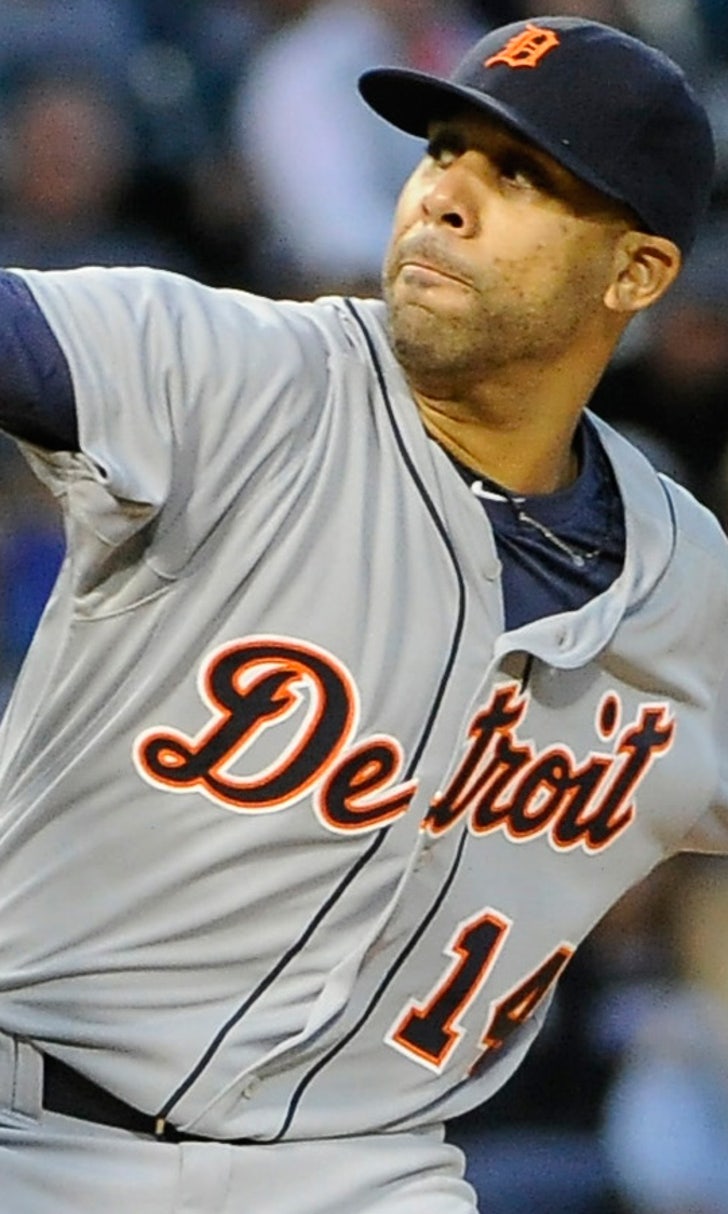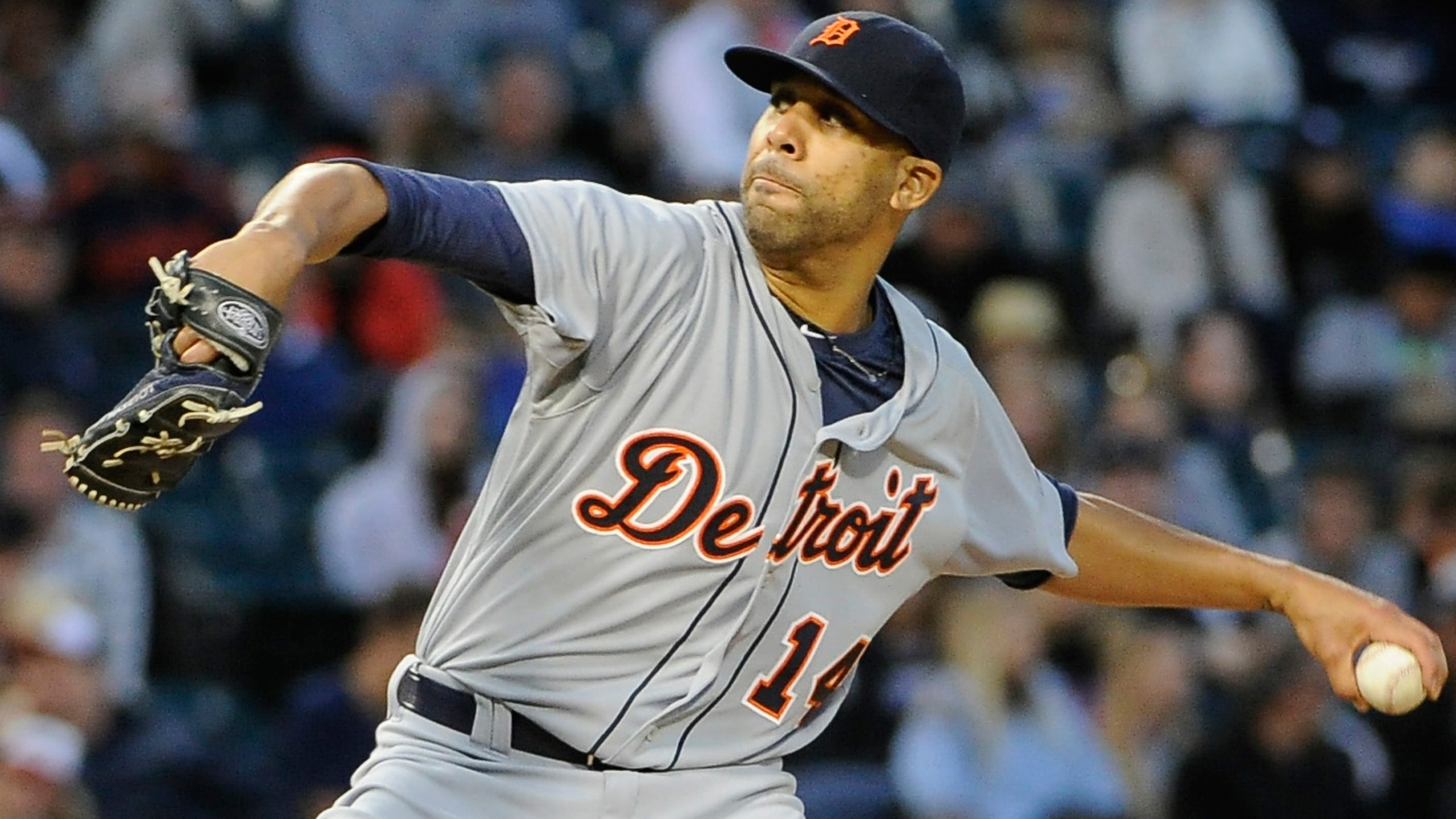 Price looks to toss third straight complete game Wednesday
BY foxsports • June 17, 2015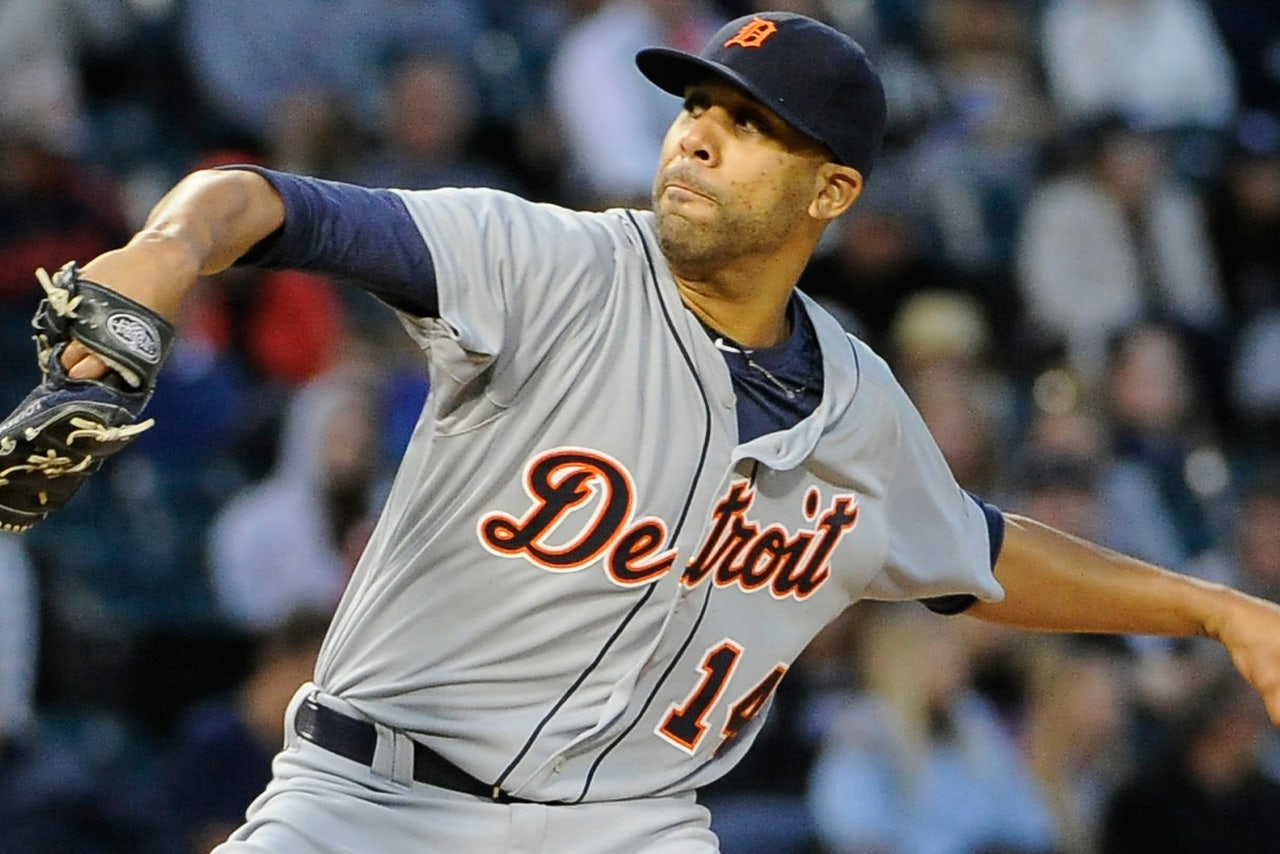 David Price has been pitching awfully well since the beginning of May, and his last two starts have been so good that he's in position for a rare achievement.
Price looks to become the first member of the Detroit Tigers to toss three straight complete games in 25 years Wednesday night against the Reds as this series shifts to Cincinnati (6 p.m. pregame, 7:10 first pitch on FOX Sports Detroit).
Price (6-2, 2.44 ERA) is among the AL leaders in innings pitched (92 1-3) and has the league's second-lowest ERA (1.91) since May 1, while his three complete games are tied with Toronto's Mark Buehrle for the most in the majors.
It's also one shy of the left-hander's career high set with Tampa Bay in 2013. Matching that mark Wednesday would make him the first Tiger to go the distance in three straight since Jack Morris in 1990, and the first in the majors since Cliff Lee did it with Philadelphia four years ago.
Price has a 0.83 ERA over his last four starts, allowing one run with 19 strikeouts while getting all 27 outs in each of the last two.
"His focus is always good," manager Brad Ausmus told MLB's official website, "but the last two outings, it's almost like he's turned it up a notch."
The 2012 AL Cy Young Award winner needed only 93 pitches Friday in a 4-0 win over Cleveland, with his changeup doing much of the work in keeping the Indians off balance.
"That thing, not only was it fading away, but it dropped off the table," catcher James McCann said. "I mean, when he's on, I wouldn't want to stand in the box against him."
Price came within two outs of a complete game in his only start at Cincinnati on April 11, 2014, yielding one run and four hits with 10 strikeouts in a 2-1 win with the Rays.
He held Todd Frazier without a hit in three at-bats in that meeting, but the All-Star third baseman enters this matchup hitting .537 (22 of 41) with 10 RBIs and 13 runs in his last 10 home games.
He's batting .413 in the last 11 contests overall after hitting a pair of solo homers in Tuesday's 5-2 win at Detroit.
"I just squared them up," Frazier said. "Not to be cocky about it, but I know I can hit a ball out of any park."
The Reds (29-35) are turning to Johnny Cueto (4-4, 2.85), who's been baseball's best pitcher at home and is among the majors' leaders overall with a 0.95 WHIP. The right-hander is 2-1 with a 1.25 ERA in five starts at Great American Ball Park - the best home ERA of any pitcher with five starts - after striking out nine and allowing four hits in seven innings of a 4-0 win over San Diego on June 7.
Five days later, Cueto gave up four runs while fanning nine in seven innings of a 5-4 win in 10 at Wrigley Field.
"He battled his tail off, as always," manager Bryan Price said. "He doesn't shy away from pitching in close games at all."
While this is Cueto's first meeting with Detroit (34-31), he's 4-1 with a 1.20 ERA in his last six home interleague games.
He'll face Miguel Cabrera for the first time, and the two-time MVP is 10 for 17 with two homers and nine RBIs in his past five games.
Cabrera is a .345 hitter in 14 games in Cincinnati, but this is his first visit in three years.
---