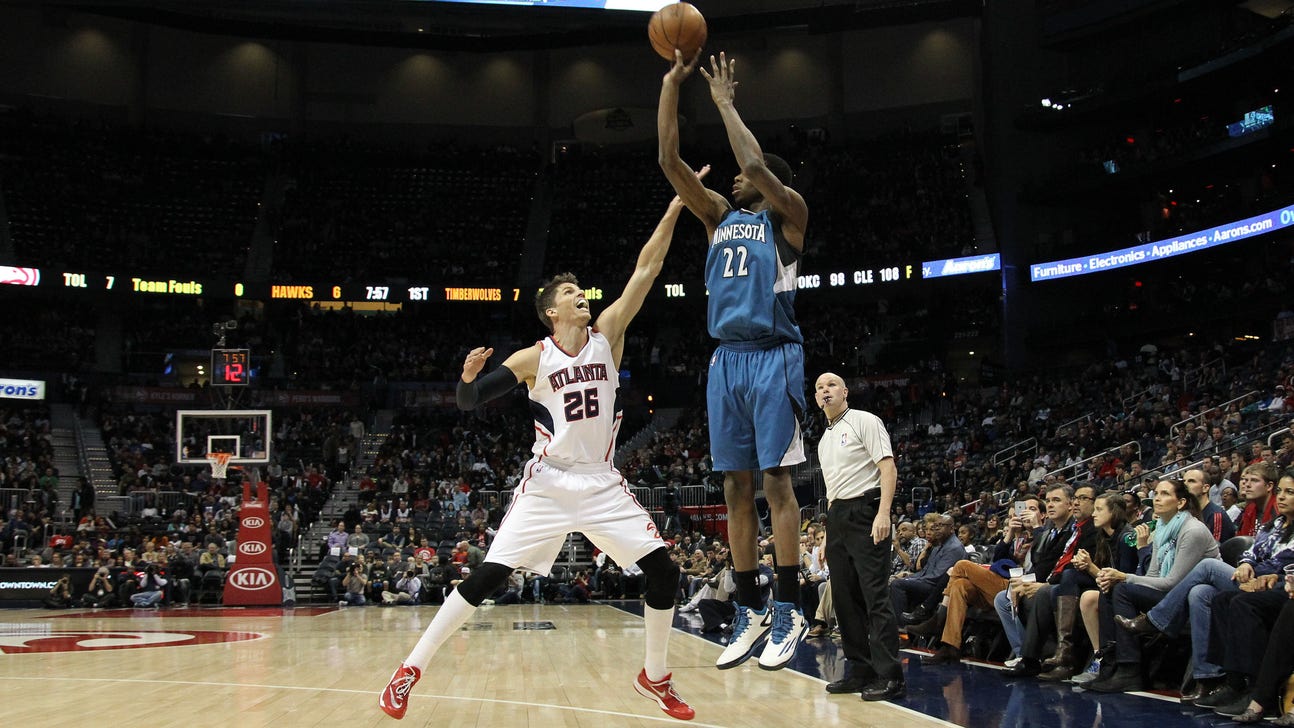 Preview: Timberwolves vs. Hawks
Published
Nov. 25, 2015 10:05 a.m. ET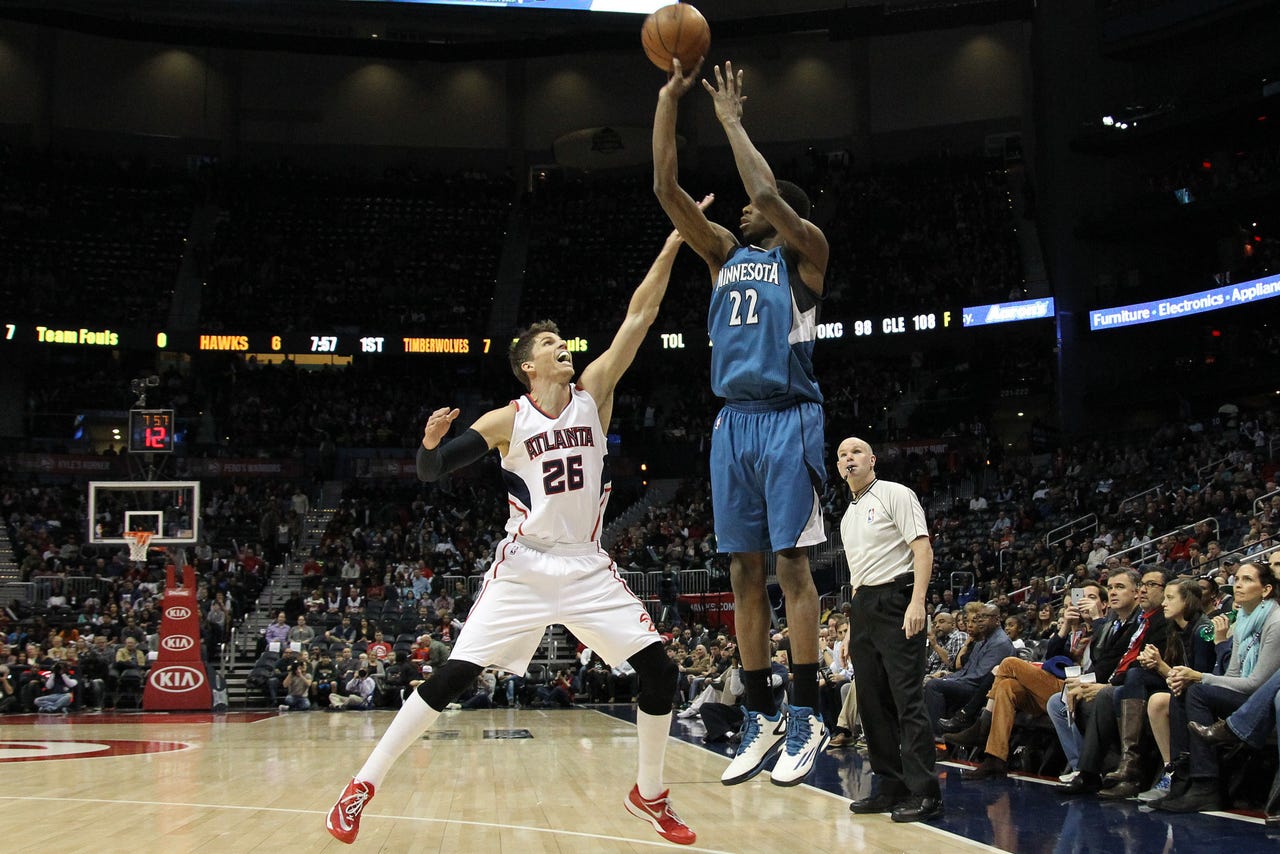 Andrew Wiggins wasn't even a year old when Kevin Garnett made his NBA debut with the Minnesota Timberwolves in 1995 as the fresh-faced kid right out of high school expected to help turn the franchise around.
Garnett did that for a time before stops in Boston and Brooklyn, and now that he's back in Minnesota, he's doing his best to help the 20-year-old Wiggins be the next young star to lift the Timberwolves to new heights.
Wiggins showed the Atlanta Hawks how well he's coming along earlier this month, and he'll look to help Minnesota win back-to-back games for the first time since that meeting Wednesday night.
The reigning Rookie of the Year poured in 32 points in Monday's 100-95 victory over Philadelphia, scoring 11 in the final five minutes -- including a thunderous dunk while being fouled - as the Timberwolves (6-8) won at home for the first time in seven tries.
Wiggins is averaging 26.1 points and shooting 48 percent over his last nine, scoring at least 31 three times. Ricky Rubio, who had 11 assists against the 76ers, said Wiggins "can become MVP one day in this league."
Coach Sam Mitchell praised him by saying "he's turning into an unbelievable player."
"My teammates and my coaches trust me down the stretch to make the right plays and win the game for us," Wiggins said. "That's what I'm going to try to do."
Garnett guided the Timberwolves to eight straight playoff appearances during his prime before being traded to Boston and winning his only NBA championship. He's more of a spectator in his second go-around with Minnesota, but he contributed eight points and 10 rebounds in nearly 19 minutes Tuesday.
He was animated from the bench in crunch time, motivating with his strong words and celebrating big plays like Wiggins' and a clutch 3-pointer by Kevin Martin.
"When we talk about how valuable Kevin is to our team, he's not the same player on the court," Mitchell said. "He has glimpses of it, flashes of it. But what he does in the locker room, at some point you hope it catches on. He gave us a big lift. He did not want to lose this game."
Minnesota lost six of seven following its 117-107 win over Atlanta (10-6) on Nov. 9, when Wiggins hit 15 of 22 from the field and scored a season-high 33 points.
Jeff Teague had 24 points and Paul Millsap added 22 in the defeat that began a 2-5 stretch for the Hawks, which they ended with Tuesday's 121-97 rout of Boston.
The victory was a relief after coach Mike Budenholzer was ejected and fined $25,000 for making contact with an official in Saturday's 109-97 loss at Cleveland.
"I think that was a little closer to what we want to be and how we want to play on both ends of the court," Budenholzer said. "The competitive spirit was closer to where we need it to be."
Millsap finished 10 of 14 from the field and scored 25 points, while Teague added 16 and nine assists.
"We had some hard practices," Teague said. "We preached in the film session playing harder, competing. We have to make (teams) fear us."
It's unclear if starting guard Kent Bazemore, who has missed the last four with a sprained right ankle, will return for this contest.
---