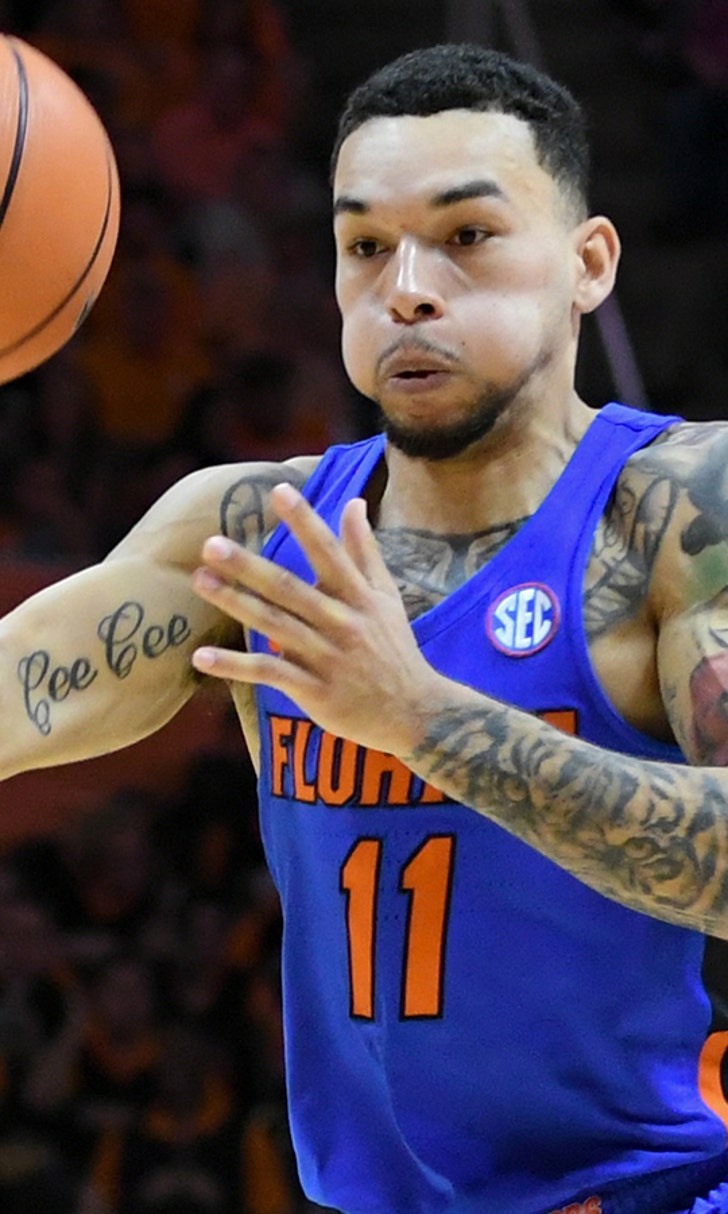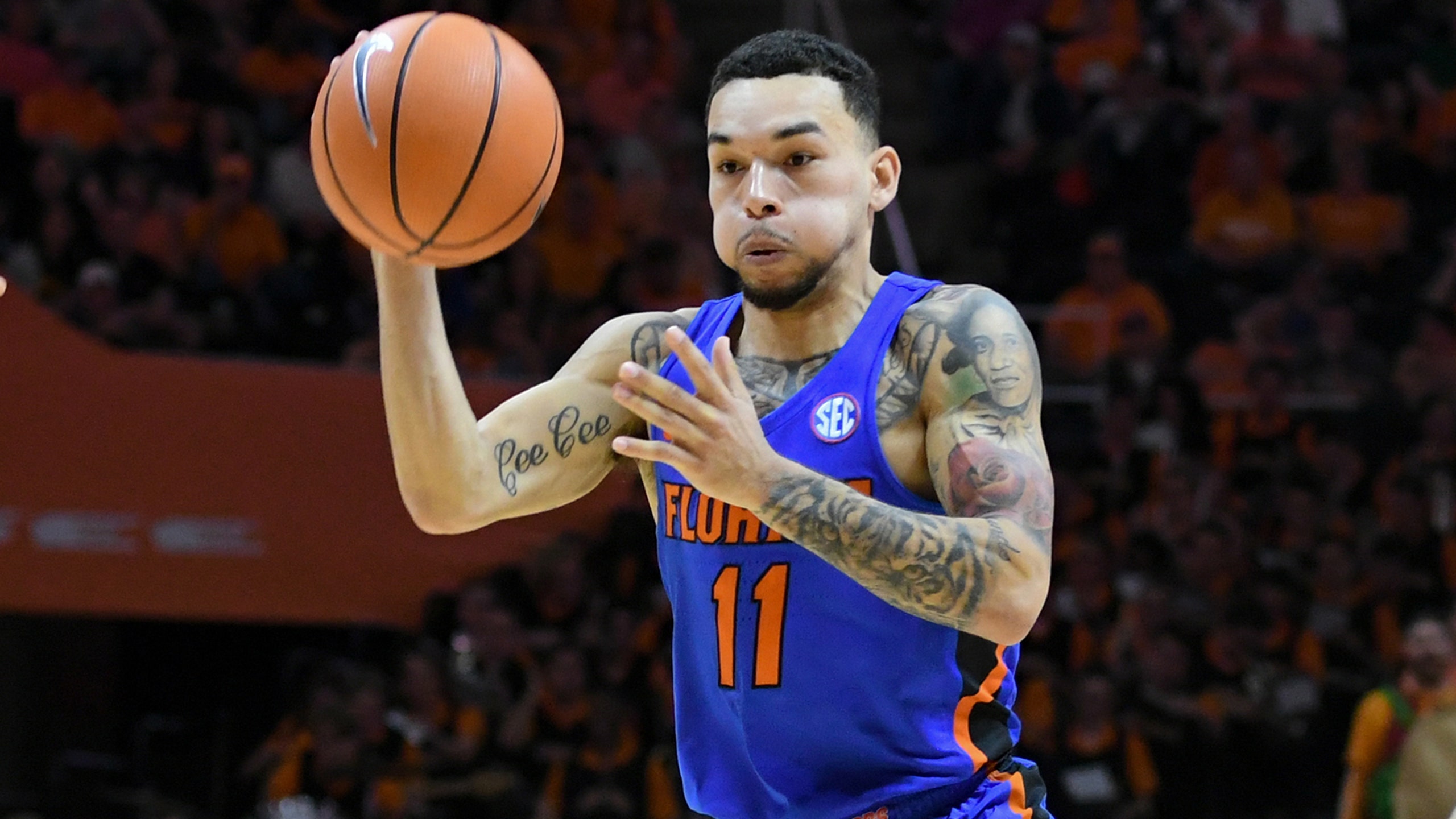 Preview: Florida looking to get back on track with No. 12 Auburn in town
BY The Sports Xchange • February 24, 2018
TV: SEC Network
TIME: 8:30 p.m.

Picked to finish ninth in the SEC in a preseason media poll, No. 12 Auburn can clinch at least a share of the conference title this weekend.

The Tigers (24-4, 11-3 in the SEC) need a win at Florida on Saturday or a loss by Tennessee at Ole Miss to secure at least a share of the SEC regular-season crown.

The Gators need could use a win for bigger reasons. They need to right a ship that appears anchored on the NCAA tournament bubble at this point.

Florida (17-11, 8-7) has lost three straight games, including a 62-57 loss at Tennessee on Wednesday. Jalen Hudson scored 13 points off the bench to lead the Gators, who shot 35.0 percent from the floor and made only six of 24 3-point shots against the Volunteers.



Florida coach Mike White, who has been critical of the Gators' effort at times this season, left Knoxville satisfied with his team's intensity against the Volunteers.

"I thought we played just as hard as Tennessee, and we haven't done that every night," White told reporters on Wednesday. "That's not who this team has been. I thought we played with an incredible amount of effort. We gave ourselves a chance."

For now, Florida appears to still be in the NCAA tournament, but things are headed in the wrong direction in Gainesville with three games left in the regular season.

After Saturday's home game, the Gators finish the regular season at Alabama and at home against Kentucky.

Auburn coach Bruce Pearl was especially of his team's performance in the Tigers' blowout of Alabama on Wednesday. Point guard Jared Harper scored 21 points, and freshman forward Chum Okeke took advantage of increased minutes to post career-best 16-point, 10-rebound effort in the win.

Heron sat out the Alabama game because of the flu. His status for Saturday's game at Florida was up in the air late in the week.

McLemore is out for the season, after sustaining a fractured ankle against South Carolina on Feb. 17.

The Tigers have been without key contributors Austin Wiley and Danjel Purifoy all season. Both were ruled ineligible by the NCAA after being connected to recruiting violations.

Auburn had only eight available players against Alabama.

"It was just a tremendous team effort, and one that if we can win this championship, I think will be pretty darn historic," Pearl told reporters post-game.

Florida and Auburn combined for 209 points in last year's meeting, a 114-95 victory by the Gators, who went on to reach the Elite 8 in the NCAA tournament. This year, the Tigers look like the SEC team ready to make a March run.

"It's just special," Pearl said. "It's special beyond compare. This team is trying to make history. We have a long way to go, but I can't deny that what we are seeing is rare.

"This combination of grit and determination, resiliency, family -- it's all right here. Enjoy this because it doesn't happen very often."

---