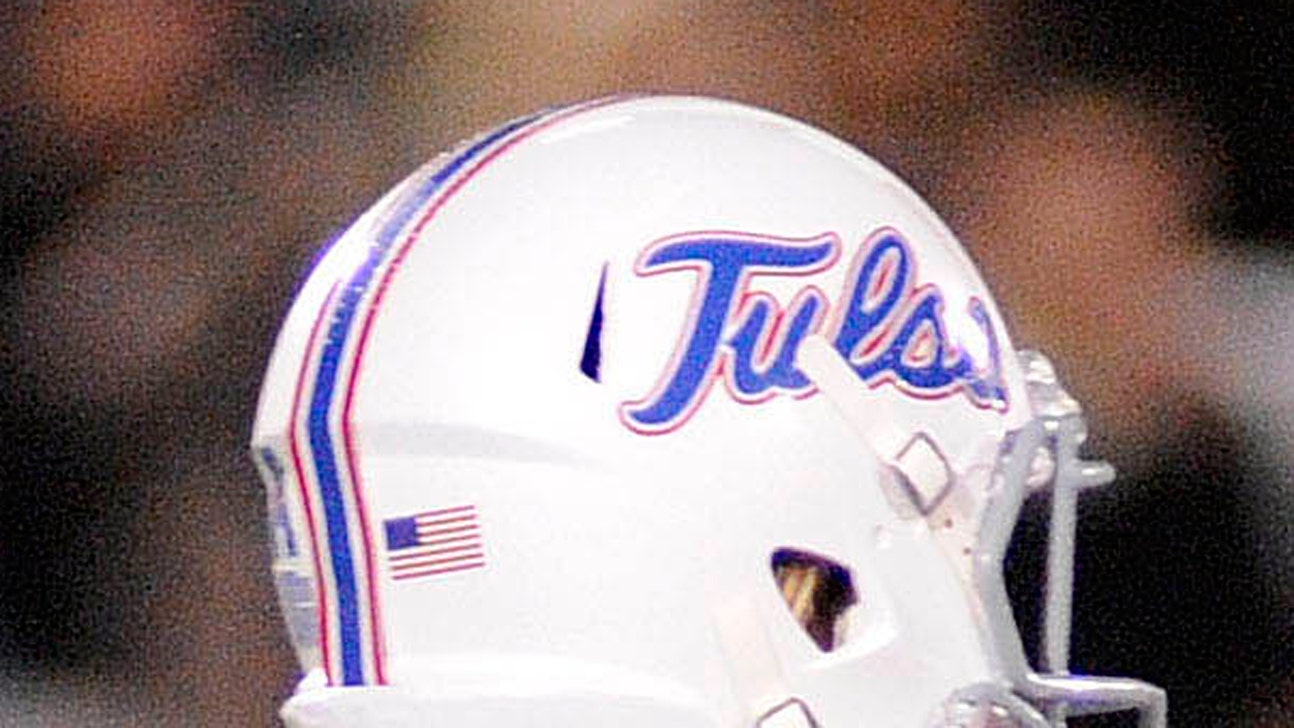 President not second-guessing decision to switch from Baylor to Tulsa
Updated
Mar. 4, 2020 1:26 p.m. ET

As whirring fax machines spit out signatures of prized future stars and Power 5 college football coaches grinned, a four-star, dual-threat quarterback ranked ninth nationally, anonymously attended class at Tulsa.
Six weeks earlier Chad President was leading the Temple Wildcats in Texas' Class 5A state championship game against powerhouse Aledo.
The week before he completed high school a full semester early in order to get a jump on college life and join the football team for foundation-building practices in the spring.
And the week before, President had no reason to believe his college life would not be spent at Baylor, the rising program he committed to as a sophomore on April 29, 2013. Art Briles' Bears will be gunning for a third consecutive Big 12 championship next season.
Most four-star recruits can't tell you Tulsa's conference, let alone its mascot.
"That doesn't mean anything to me," President said from the Tulsa athletic department in between classes. "Going D-I [Division I] is going D-I, and D-II is D-II, DIII and JUCO; whatever you're doing, you just want to play ball. And it doesn't matter what conference it is, whether it's a D-II or D-I, you just want to play ball.
"And on top of that, you get to go to school for free."
After recording more than 2,500 yards of total offense as a senior, President might be the most decorated prospect in America to choose to play outside the Power 5 conferences. On national signing day, he went practically unnoticed.
His whirlwind story, how about 20 days in December unhinged his 20-month commitment to Baylor, is one of maturity and self-belief; maybe even persuade the most ardent cynics that the term student-athlete can indeed be an accurate descriptor. 
Start in the fall of 2012. President grew up playing quarterback but with his speed he was now a sophomore wide receiver. Baylor offensive coordinator and quarterbacks coach Philip Montgomery was recruiting him, recruiting him to play quarterback for the Bears. They quickly hit it off.
President soon committed, doing so before his junior season, before he ever took a snap as the Wildcats' quarterback. Baylor was a perfect match. He had a coach he trusted, the spread offense he preferred and the 35-mile drive from home made it a snap for his mom, dad, two sisters and three younger brothers to watch him play. 
Baylor's football camp in the summer of 2013 attracted President and a strapping gunslinger from Stephenville named Jarrett Stidham. The two quarterbacks dominated the camp.
"I told him then that Baylor would recruit him," President's father, Monto, said of Stidham. "He said he understood that and he was willing to accept the challenge."
However, in March 2014, Stidham, having blossomed into a 6-foot-4, five-star prospect, committed to Texas Tech.
Everybody seemed happy. Until Dec. 6.
Recruiting websites blew up with a story that Stidham had made an unofficial visit to Baylor, raising the real possibility that he wanted to join Briles' high-powered offense.
Meanwhile, another story was developing that would weigh on President. On Dec. 11, Montgomery, the one coach who believed in him as a quarterback and not as the nation's No. 29-rated receiver (Texas and Texas Tech offered him as a wideout) -- became the head coach at Tulsa.
President's mom texted him during class at Temple to tell him. His mind raced. His coach was going and Stidham was surely coming.
Stidham decommitted from Tech on Dec. 13. The next day he was back on the Baylor campus. 
"When he took his unofficial visit down to Baylor twice in one week, I knew he would make the move to go there," President said. "You don't see that very often when a recruit goes to a school twice in one week."
Stidham committed to Baylor on Dec. 19.
President called Montgomery, who told him if he wanted to make a change to stay in touch and they would talk.
"There wasn't any contact with me [from Baylor] and so that kind of played a role," President said. "They don't have to communicate, and they chose not to. I sat down with my parents and we made a decision."
President decommitted from Baylor on Dec. 24 and committed to Tulsa on Christmas Day.
"He handled it well, he really did good with it," Monto said. "We sat down and had a conversation about it. He really wasn't upset about it. Like I told him, it was the nature of the beast."
In a way, committing to Tulsa felt like joining family. Montgomery had already hired two former Temple coaches onto his Tulsa staff. President said that familiarity was comforting and meant more to him than reopening his recruitment to bigger programs.
"I think he just looked at the opportunity to start fresh," Montgomery told reporters at Tulsa' signing day press conference. "Start fresh with me here, start fresh in a program and have the chance to really set the foundation and build a program and put your stamp on it."
Signing President is a coup for Tulsa. The Golden Hurricane doesn't sign many four-star recruits, or even pursue them.
President said he doesn't hold a grudge toward Baylor and he even thanked Briles and his staff for being among the first to show faith in him with an offer.
Again, it seems, everybody is happy.
"He was comfortable with those guys [at Tulsa] and I was fine with that," Monto President said. "All I ever wanted him to do was be comfortable. Like I told him, 'if you're comfortable with the decision that you made then I'm comfortable with it. My thing is I just want you to go to school.'
"And he's happy. Man, he really is."
---