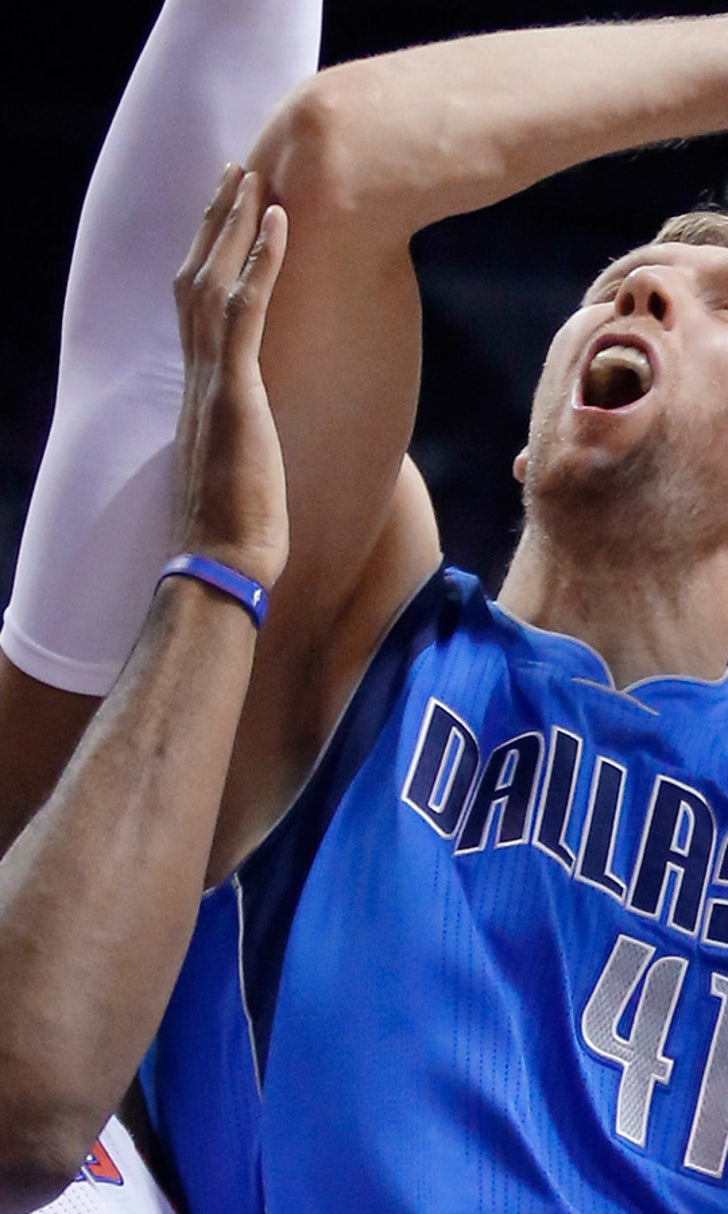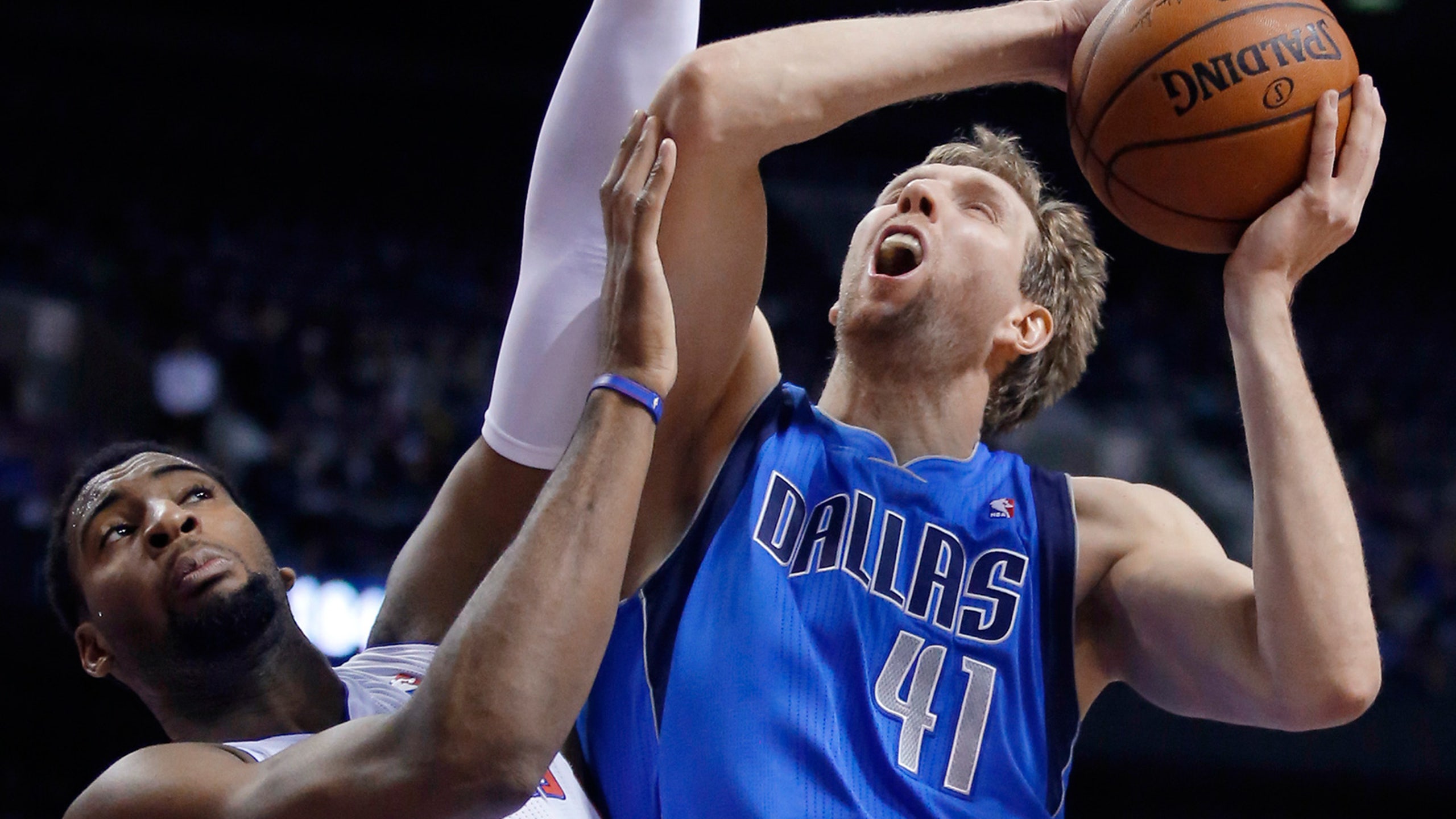 Pistons still trying to build chemistry
BY foxsports • February 22, 2014
AUBURN HILLS -- The Detroit Pistons are a young team still trying to build some chemistry.
Saturday, they got a first-hand demonstration of why that's important.
The Pistons tried time and again to make a run at the Mavericks in the fourth quarter, but a veteran-laden Dallas lineup always had an answer.
"A lot of those guys have played together for a long time," interim Pistons coach John Loyer said after the 113-102 loss. "We don't have that yet, and that's hard to overcome. We kept getting the game to three or four points, but they were always able to get someone to the rim or knock down a 3-pointer."
Two of the biggest plays came from Mavericks who are well on the way to the Basketball Hall of Fame -- Vince Carter and Dirk Nowitzki. Detroit had narrowed the gap to 90-86 early in the fourth, but Carter knocked down a 3-pointer to move the margin to seven. Ninety seconds later, the Pistons were back within four, only to see Nowitzki knock down a triple of his own.
"Dirk and Vince have been doing that to teams for a long time, and they got us tonight," said Rodney Stuckey. "Dallas has a really good team, and every time we cut into the lead, they knocked down another shot."
One Piston, though, was unhappy that Detroit never made it a one-possession game in the fourth quarter, even after the daggers from Carter and Nowitzki.
"Those shots hurt, but that wasn't the end of the game," said Will Bynum. "We have to keep fighting and stay positive and keep working. We did that in spurts tonight, but we didn't do it for 48 minutes. We can't win that way. We're not good enough."
Bynum had vanished from Detroit's rotation after an on-court argument with Maurice Cheeks earlier this month -- he didn't play at all in Cheeks' last two games -- but he's been rejuvenated by the coaching change. In Friday's win over Atlanta, Bynum played the entire fourth quarter with Brandon Jennings on the bench, and he played the final 18:34 against Dallas.
This time, Jennings did get on the floor for the final 3:23, but didn't register a single stat down the stretch. In Detroit's last five games, he has shot 30.4 percent from the floor, and he finished with two points and three assists against Dallas.
"Part of the job is to play the guys who are helping you the most," Loyer said. "We have a lot of confidence in Brandon, which is why we went back to him at the end. We need Brandon to play well, and he's going to play well, but right now, Will has been attacking the basket and putting points on the board."
Bynum said he never considered giving up when he lost all of his playing time.
"I can't really understand that, because I don't have a quitting bone in my body," he said. "I'm definitely going to give my best every night."
Detroit's other problem was the lack of rebounding. The Pistons can normally make up for their shooting issues by crashing the offensive glass, but with Andre Drummond in foul trouble the entire night, that didn't happen. They only got nine offensive rebounds on 43 missed shots, while Dallas grabbed 16 offensive boards.
"Rebounding is huge, and with our size and ability, we should be an outstanding rebounding team," Loyer said. "They beat us to some balls, especially in the first half, and we weren't aggressive enough. Andre never got into the flow of the game, and that's tough when you are in foul trouble. It takes away your ability to be aggressive."
At the end of the night, it was a bad loss for a team facing a tough schedule. Detroit, who are now 3 1/2 games out of the last Eastern Conference playoff spot hosts Golden State Monday, then goes to Texas for games against Houston and San Antonio.
The Pistons will be the underdog in all three games, and if they go 0-3, they will face a very difficult path to the postseason.
---