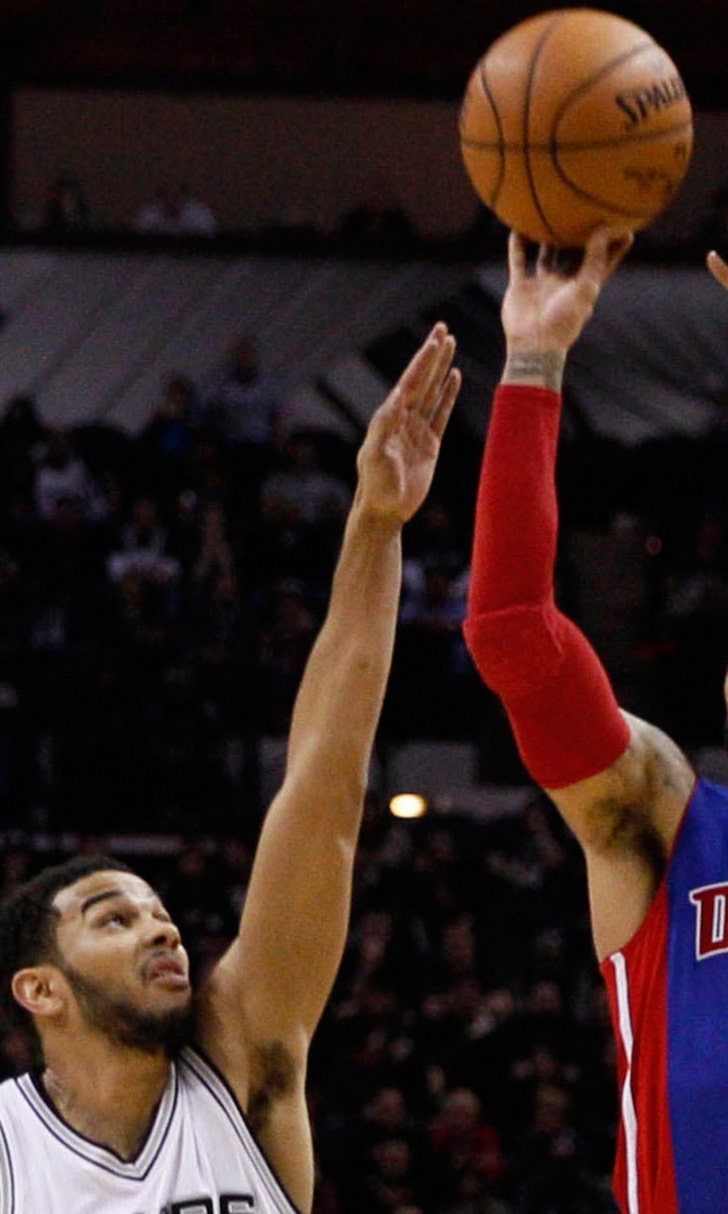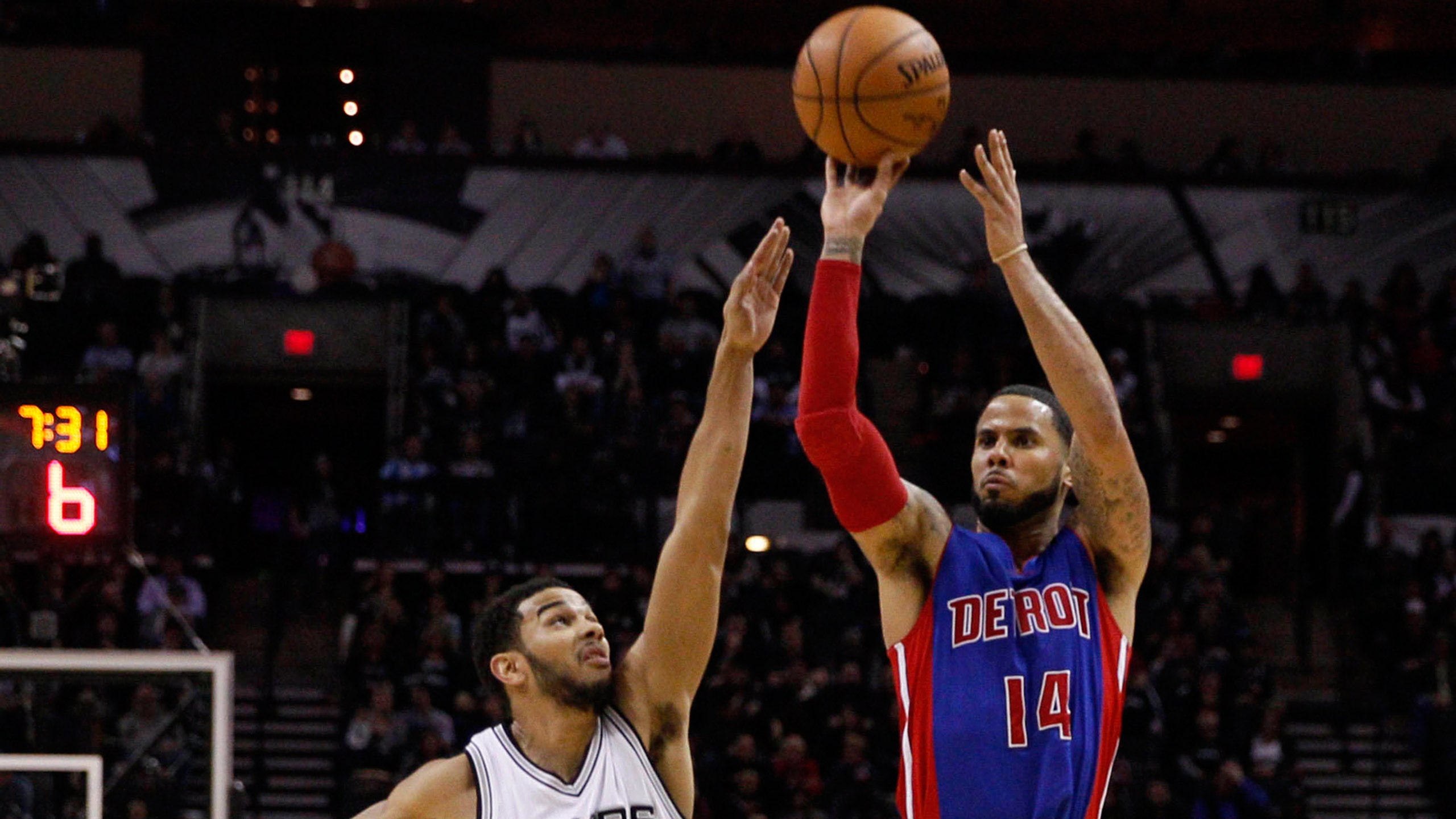 Pistons look to keep rolling against Spurs
BY foxsports • February 11, 2015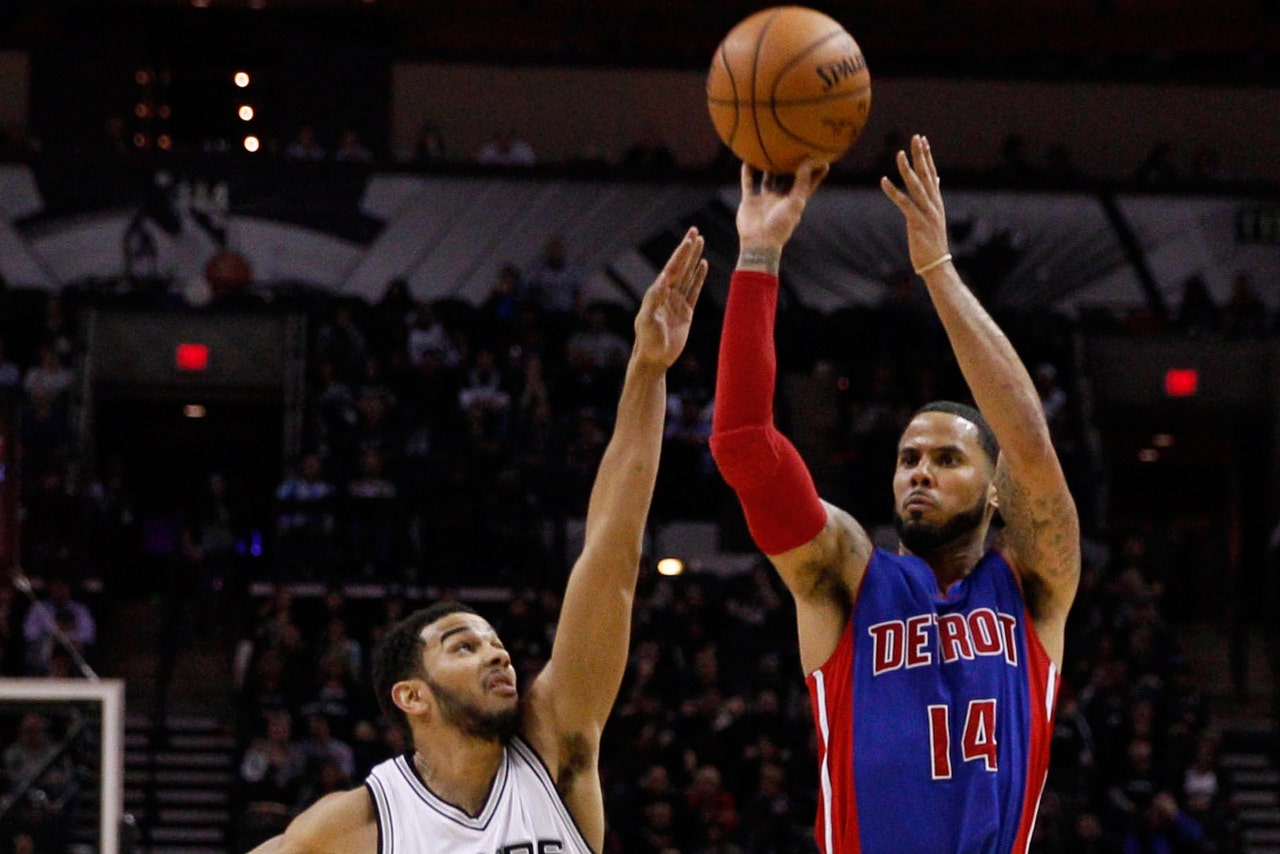 San Antonio Spurs coach Gregg Popovich just became the ninth member of the NBA's 1,000-win club.
He is known for making many unorthodox moves, as was the case the last time his club faced the Detroit Pistons.
Much will likely be different when these teams meet Wednesday night, when the visiting Spurs look to avenge one of their most disappointing losses of the season (7 p.m. pregame, 7:30 tip-off on FOX Sports Detroit).
Popovich earned his 1,000th win on his second try in Monday's 95-93 victory at Indiana. San Antonio (33-19) rallied from a 14-point deficit entering the fourth quarter.
"I've been here a long time and I've had good players. That's the formula," Popovich said. "Getting the players is difficult, but I've been fortunate to have good ones. The time, that's the most important element. You have to be around for a while I guess."
The Pistons (21-32) won 105-104 at San Antonio on Jan. 6 in a game in which the Spurs led by as many as 18 points. Popovich sat Tony Parker, who was returning from a hamstring injury, for the entire second half and sat Tim Duncan for the entire fourth quarter until the final eight seconds.
Brandon Jennings scoring the winning basket with one-tenth of a second left, though he's out for the season with a torn Achilles. The Spurs also played without Kawhi Leonard, who was out with a torn ligament in his hand.
Leonard is back now and came up huge down the stretch Monday as he drove the lane and found Marco Belinelli, who made the winning jumper with 2.1 seconds left.
"The guy that was supposed to get the ball got the ball," Popovich said. "Kawhi did a great job of executing the play."
Leonard executed on his team-high 87th isolation. San Antonio averages 7.7 for the NBA's fourth-lowest mark and Detroit entered Tuesday with the second-lowest at 7.3; these teams combined for only 13 isolations in last month's matchup.
San Antonio figures to have Manu Ginobili back on the floor after Popovich gave the veteran Monday off on the second night of a back-to-back.
The Pistons won for the 16th time in 25 games with Tuesday's 106-78 rout at Charlotte. Greg Monroe had 23 points and 12 rebounds as Detroit pulled within 1 1/2 games of the eighth-place Hornets in the East.
"We're in the hunt right now," Monroe said. "We're jockeying for position. There are a lot of games left but these are the games with people right in front of us that mean a lot. Every game we have to come knowing that we are jockeying for position."
The Pistons led by as many as 31 points. Starters Monroe, Kyle Singler and D.J. Augustin (18 points) all sat out the fourth quarter.
"It was good to just get that quarter off and get a little bit of extra rest going into tomorrow's game," Monroe said.
Monroe entered Tuesday with a team-high 104 isolations and ranked among the NBA leaders with 8.6 post-ups per game.
Frontcourt mate Andre Drummond is second in the league in rebounding with 12.9 per game. Drummond is averaging 16.7 points and 14.3 boards in three games against the Spurs.
---