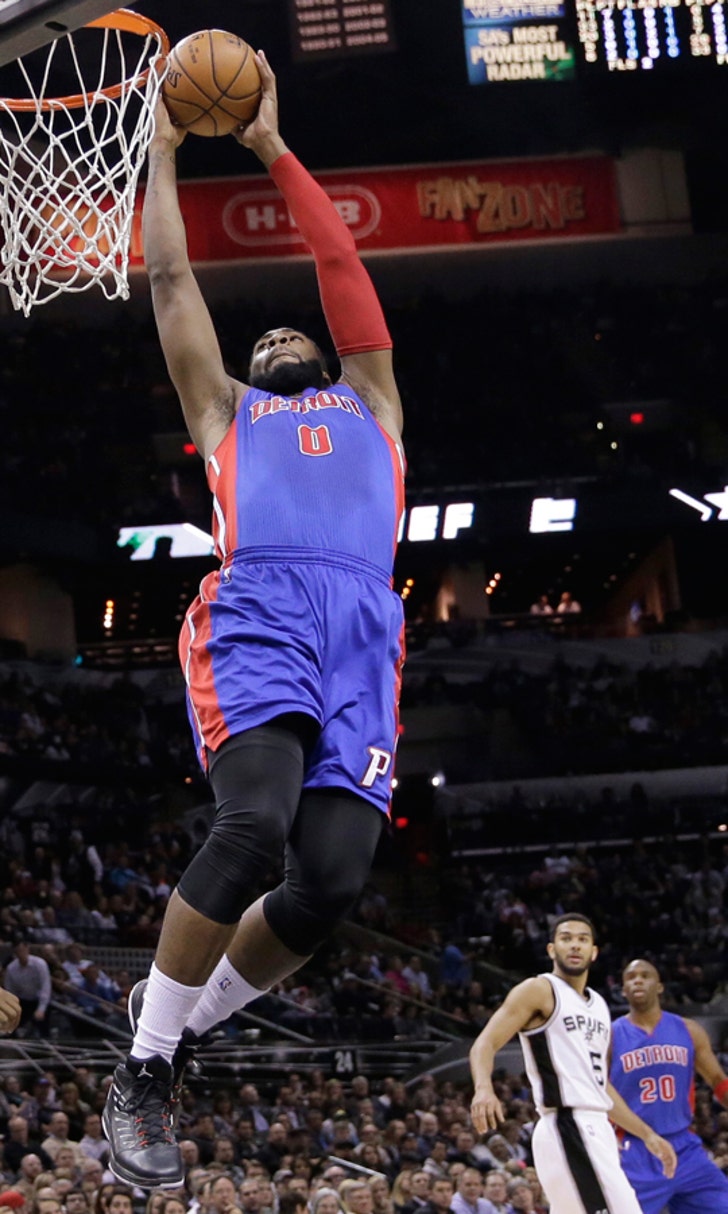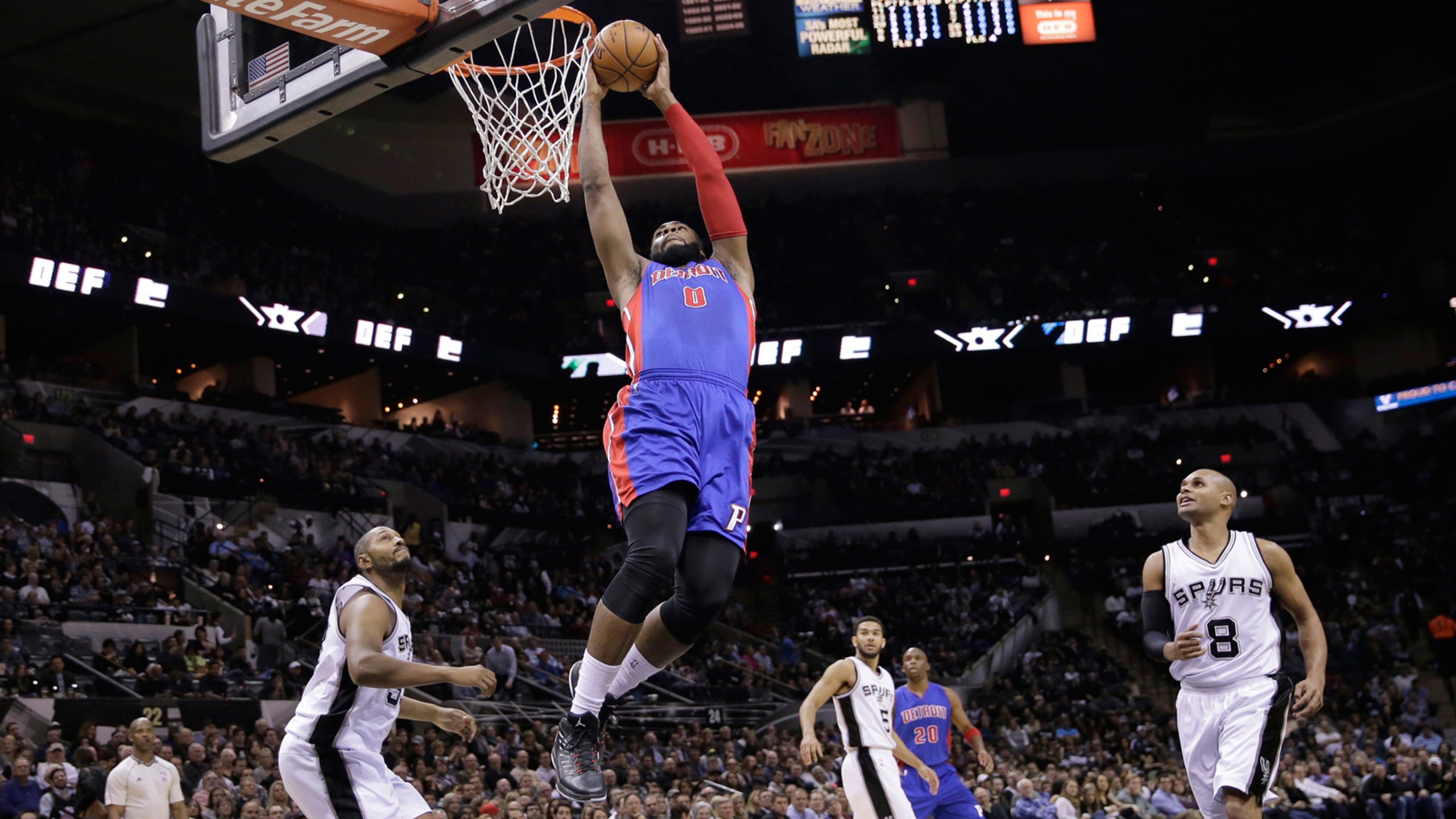 Pistons look to extend winning streak to seven games
BY foxsports • January 7, 2015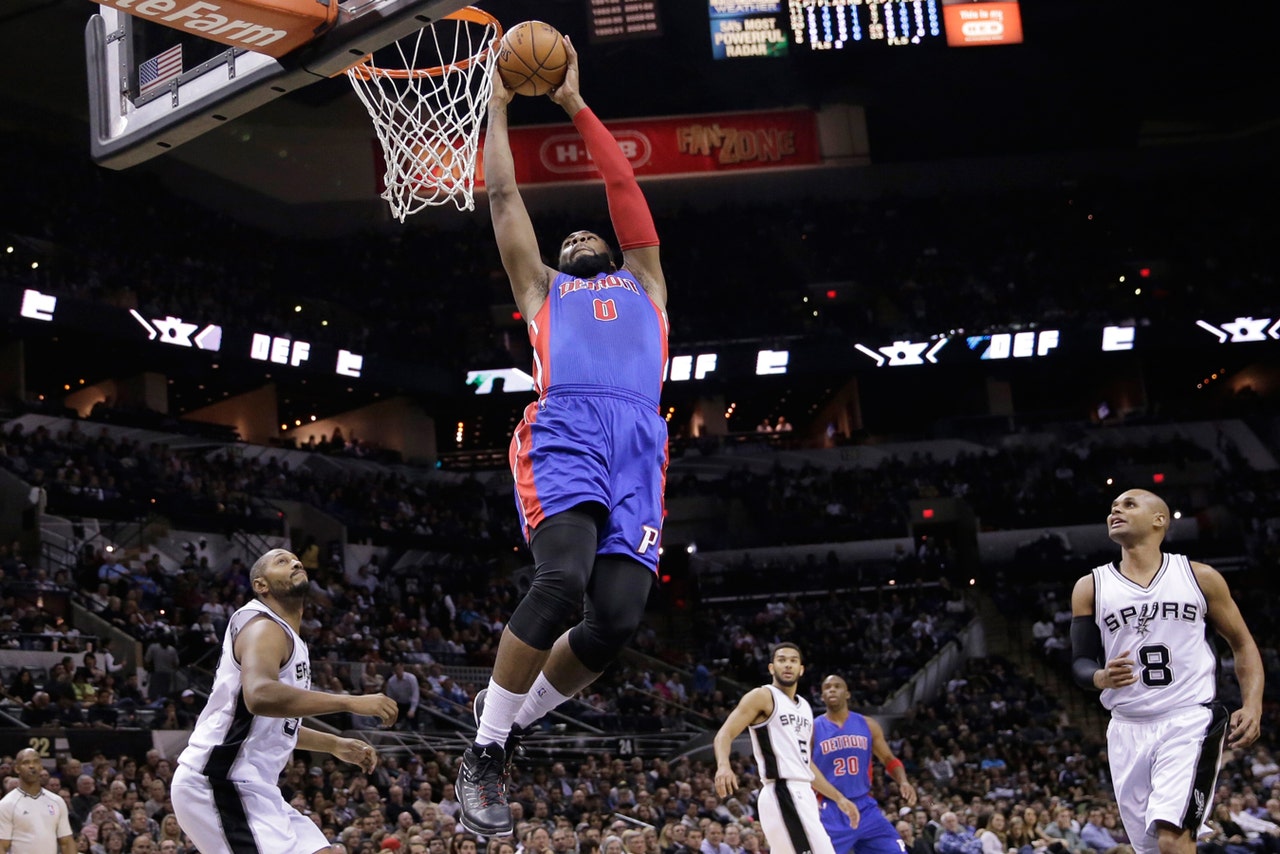 Although they've been able to both outscore opponents and survive defensive battles, the Dallas Mavericks have been vulnerable on the boards during their winning streak.
That doesn't bode well with rebounding machine Andre Drummond and the Detroit Pistons coming to town Wednesday night, when one of these teams will emerge with a current league-best seventh straight win (7:30 p.m. pregame, 8 p.m. tip-off on FOX Sports Detroit).
Dallas (26-10) averaged 111.2 points while shooting 41.0 percent from 3-point range in its previous five games before limiting Brooklyn to 39.3 percent shooting - and 3 of 25 from 3 - in Monday's 96-88 victory.
The Mavericks had to rally back from a 14-point deficit after they hadn't trailed by more than seven in any of the first five wins. They held the Nets to 30 points over the second and third quarters after allowing 35 in the first 12 minutes.
"We picked it up," coach Rick Carlisle said. "It was like a pillow fight defensively in the first quarter."
Dirk Nowitzki finished with 15 points and made a clinching 3-pointer in overtime to move past Moses Malone on the NBA's career scoring list. He's averaged 29.3 points in his last nine home games versus Detroit.
"You couldn't have a more fitting situation than Dirk hitting a three to pass Moses Malone for seventh on the all-time scoring list," Carlisle told the team's official website. "It's unbelievable, so it's a great team win for us. It's a terrific trip. And now we have to re-gather and get one at home."
The Mavericks, who have won 11 of 12 against the Pistons (11-23), now seek their first seven-game run since winning eight in a row late in the 2010-11 season. They've won six straight home meetings with Detroit.
Dallas has been able to continue its winning ways despite a minus-7.0 rebounding margin, though that could be more difficult against a Detroit team that owns a plus-4.2 margin over its six straight victories.
Drummond, second in the league with 13.2 boards per game, has four 20-rebound efforts in his last nine games and is averaging 16.0 points and 15.7 boards while shooting 59.7 percent over the past 12.
The third-year center had 20 points and 17 rebounds Tuesday as the Pistons overcame an 18-point deficit for a stunning 105-104 victory at San Antonio. Following an errant inbounds pass, Brandon Jennings went the other way to score the winner with 0.1 seconds left as Detroit remained unbeaten since waiving Josh Smith on Dec. 22.
"We are getting better," coach Stan Van Gundy said. "If you stay in there, sometimes you get a break. We had a very good break at the end. We got lucky at the end. Our resolve to stay in the game right down to the last few seconds was huge."
The Pistons are playing well at both ends, averaging 107.8 points during the streak - 13.4 more than they were putting up - while allowing 89.2 per game over their last five. They haven't won seven in a row since 2008-09.
Drummond had 19 points and 24 rebounds in the first meeting Dec. 17, but Dallas held its own with a 45-42 edge on the glass in a 117-106 road win. Nowitzki, Chandler Parsons and Tyson Chandler combined for 66 points and 26 boards.
Since scoring a season-high 29 in his return to Boston on Jan. 2, Rajon Rondo has totaled six points on 3-of-19 shooting. The four-time All-Star, however, contributed 14 assists and 10 rebounds against the Nets.
The Mavericks have won 12 of 13 versus Eastern Conference opponents.
---