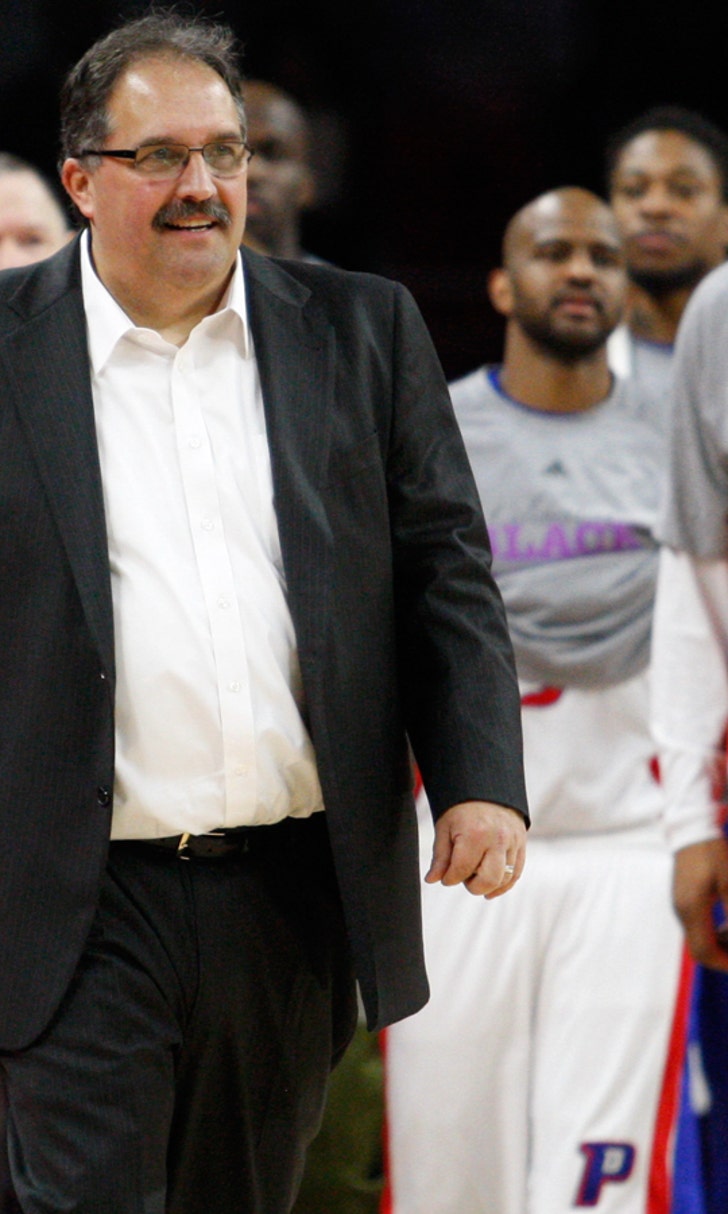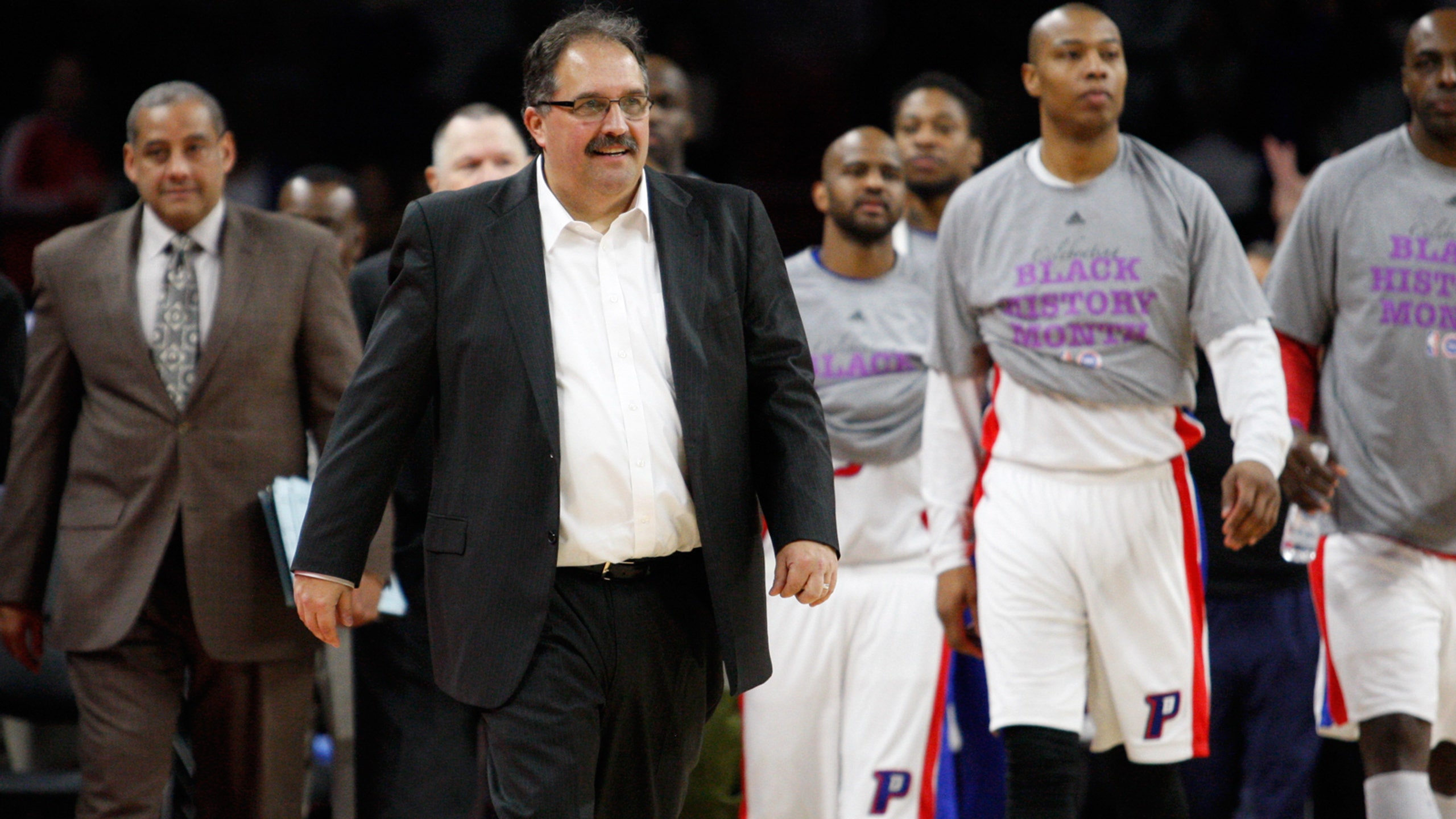 Pistons look to continue home success Sunday
BY foxsports • February 8, 2015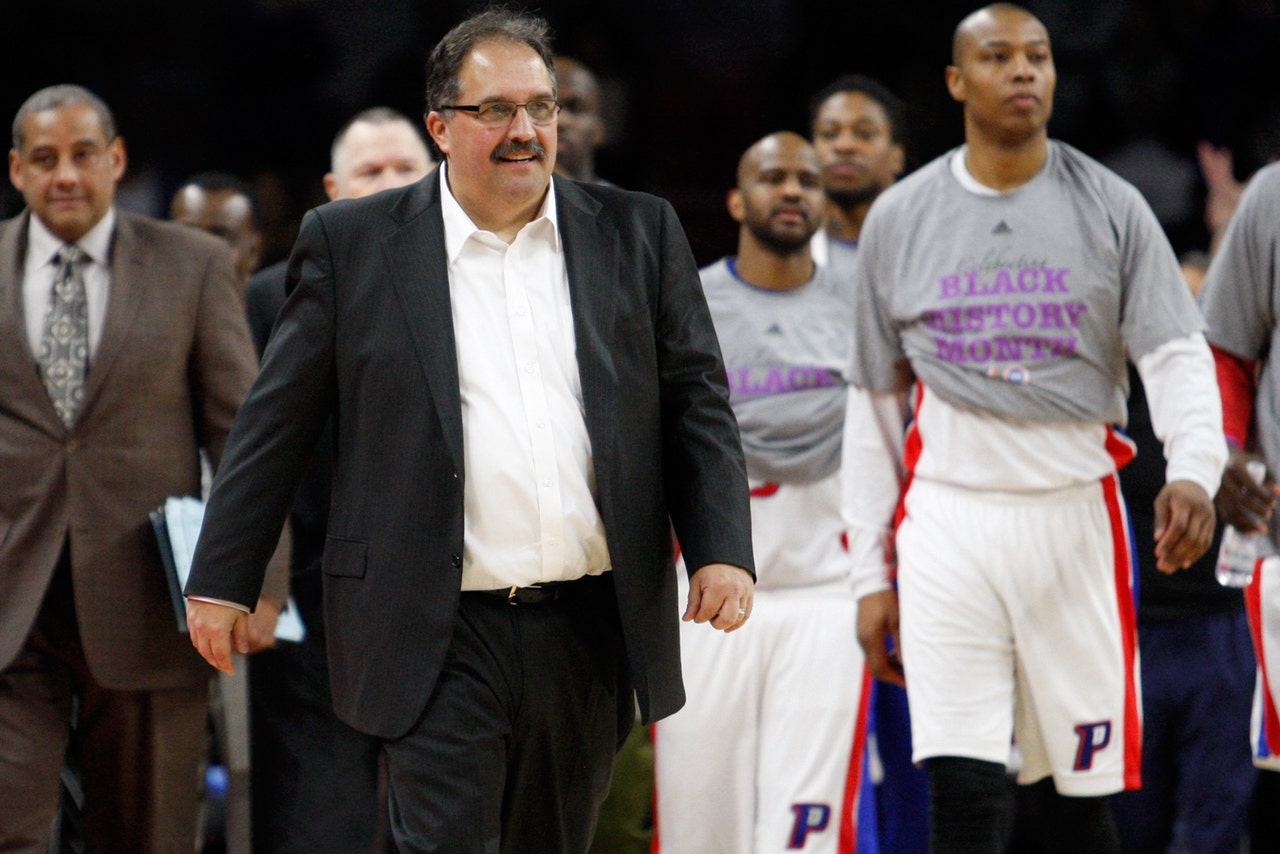 Perhaps it's no coincidence the Minnesota Timberwolves have won two straight for the first time this season now that Ricky Rubio, Nikola Pekovic and Kevin Martin are back on the floor together.
Looking to continue their modest surge and avoid a sixth straight road defeat Sunday night, the Timberwolves try for a 10th consecutive victory over a Detroit Pistons club that's hoping to continue its recent home success (5:30 p.m. pregame, 6 p.m. tip-off on FOX Sports Detroit).
With star Kevin Love gone, Minnesota (10-42) expected Rubio, Martin and Pekovic - three of its top four returning players - to provide a strong nucleus with newcomer Thaddeus Young and rookie Andrew Wiggins. However, injuries have limited Martin, Pekovic and Rubio to a combined 42 games.
The Timberwolves, though, are 4-3 with that trio in lineup, and they'll try to build on consecutive one-point victories over Miami and Memphis.
"We're not going to stop fighting," said Rubio, who has averaged 11.7 points and 6.0 assists in three games since missing 42 in a row. "Hopefully, we keep winning."
After Martin had 30 points in Wednesday's 102-101 win over the Heat, Rubio scored eight of his 17 in the final 1:47 to help Minnesota rally from seven down and end the Grizzlies' eight-game winning streak with a 90-89 victory Friday.
"Moments like that, it gives all the hard work I've been putting on my rehab, it's all worth it," said Rubio, who appeared to re-injure the same ankle that forced him to miss almost three months.
Coach Flip Saunders admits his heart fluttered when Rubio went down late but didn't have an issue with the point guard returning.
"He just told me he was ready to go so I put him back in," Saunders said. "If he comes out and the trainer says he's ready to play then he'll play."
Wiggins scored 18 while Pekovic and Martin combined for 24 points as Minnesota overcame Memphis' 52.2-percent shooting effort by scoring 24 points of 18 turnovers and holding a 43-30 advantage on the glass.
"You hang around, hang around, and you find ways to win," said Saunders, whose team allowed its third-fewest points of the season.
Pekovic had 17 points with 10 rebounds, Martin scored 12 in 20 minutes and Rubio added 11, eight assists and seven rebounds in a 97-91 home win over Detroit on Oct. 30.
The Timberwolves' nine-game run versus the Pistons (20-31) is their longest current winning streak against any opponent.
Though Minnesota has won by double digits in its last four visits to Detroit, the Pistons have won three in a row there and are 8-3 at home since losing 12 straight. Coach Stan Van Gundy's team has held its last two opponents at home to fewer than 92 points after allowing an average of 102.1 there.
"We got back to the things that Stan has been talking about for the last few games, defensively," said Greg Monroe, who had 21 points and 21 rebounds in Friday's 98-88 home win over Denver. "Whenever we're playing defensively like that, we believe in our scoring ability."
Monroe, who was suspended for this season's first meeting with Minnesota, is averaging 18.0 points and 12.9 rebounds in the last seven games. However, he's averaged 9.0 points in the last three at home against the Timberwolves while twice failing to grab more than five rebounds.
Teammate D.J. Augustin, who joined the starting lineup after point guard Brandon Jennings' season-ending Achilles injury last month, has keyed the Pistons winning three of four overall by averaging 21.8 points and 10.5 assists.
---