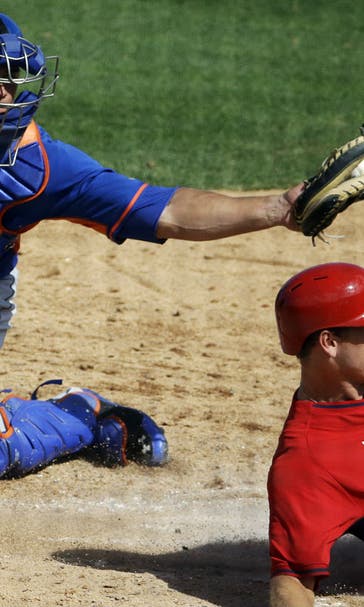 Piscotty turning heads with performance during second trip to Cards camp
March 16, 2014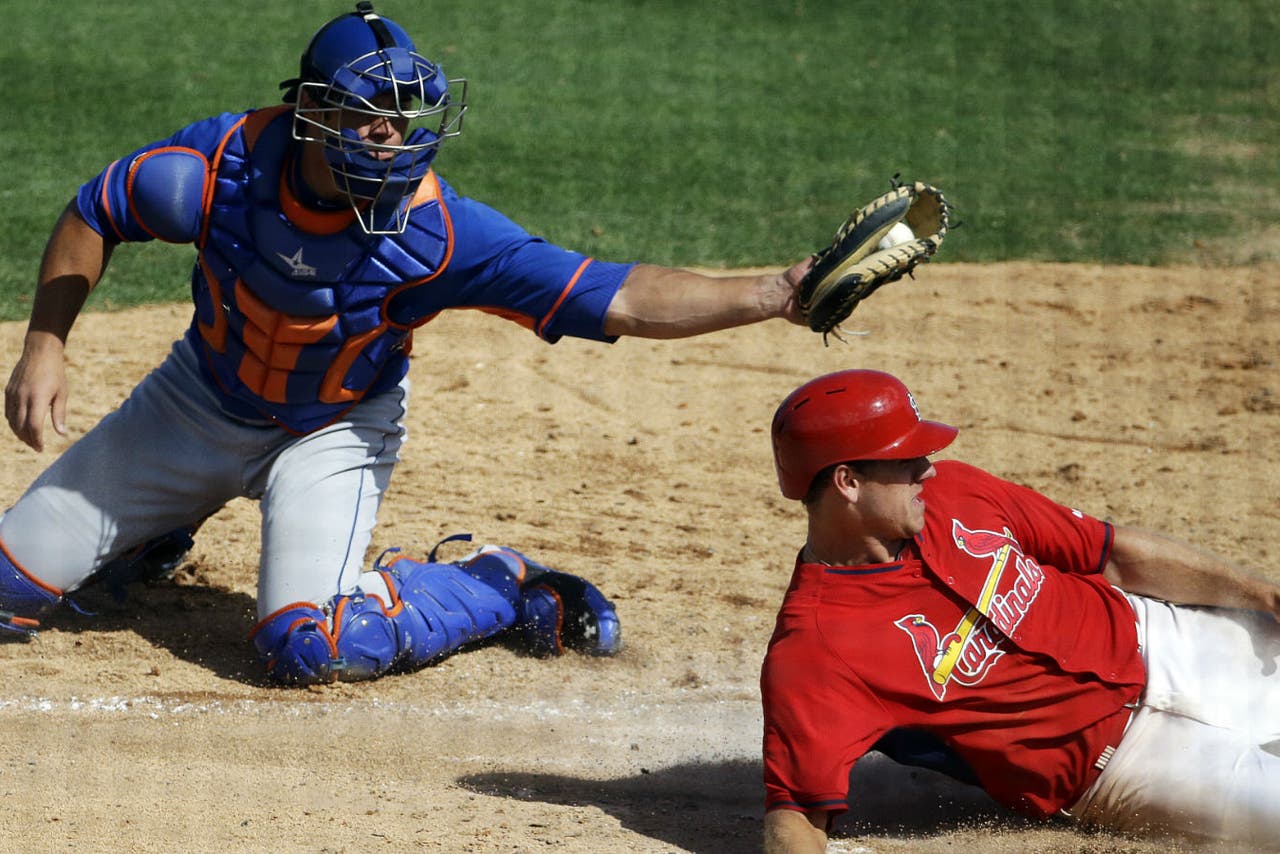 JUPITER, Fla. -- Although this is only the second spring training for Cardinals prospect Stephen Piscotty, he knew enough about camp that he knew he needed to be ready. Easing into the action wouldn't work.
He wanted to come in and impress his bosses enough that he would stay with the big-league club longer than he did last season, when he lasted only two games and went 0-for-3.
Also, as a young player, he would be afforded none of a veteran's perks. He could count on being issued a high number (91). He could count on making all the long bus rides. He could count on getting his at-bats after the veterans had made their appearances and retreated into the afternoon.  
Not that the 23-year-old outfielder would mind, of course. After all, he still would be in major-league camp. 
To say he has made the most of his opportunity would be like saying the wind was blowing Sunday, when the Mets beat the Cardinals 10-4 with gusts of better than 20 mph swirling about Roger Dean Stadium.
"I wanted to come in and show what I can do," said Piscotty, who made a jump up the Cardinals' prospect chart with a strong showing in the Arizona Fall League. "It took the first few days to get the timing down, but I feel like I've gotten to a good point. I feel locked in."
That would be another understatement. After reaching base three more times against the Mets, Piscotty has upped his batting average to .360 and his OBP to .486. He has a home run and 6 RBI and has struck out only twice in 27 at-bats.
His defense in right field, where he was moved before last spring training after being drafted in 2012 as a third baseman, also has turned heads. Piscotty made another nice catch against the Mets when, running to his left, he laid himself out and took extra bases (and an RBI) away from Josh Satin with a diving catch.
"He goes all-out all the time," manager Mike Matheny said. "He's very aggressive, gets good jumps, throws the ball well. He's impressed me in the outfield for a guy who hasn't been out there that long."
If only there were an opening in the outfield, Piscotty certainly would be at the front of the line among prospective Cardinals rookies, as he has moved ahead of injury-stalled Oscar Taveras and is holding off Randal Grichuk. But with the corners occupied by two of the National League's top hitters, Matt Holliday and Allen Craig, Piscotty figures to be playing right field in what shapes up as a stacked Memphis outfield.
The Cardinals are better served having Piscotty, after only one full season in the minors, play every day rather than pinch-hit in the majors. Besides, the backup spots are not exactly available with Jon Jay and Shane Robinson.
For now, Piscotty likely will have to settle for making the final two of what the media call the unofficial "survivor" contest. The winner is the player who goes the longest without missing an exhibition. After 17 days, only non-roster invitee Scott Moore and Piscotty have played every day the Cardinals have had a game.
While Moore has the advantage of playing multiple positions, don't be surprised if Piscotty outlasts him. He certainly appears ready to do that and more.
You can follow Stan McNeal on Twitter (@stanmcneal) or email him at stanmcneal@gmail.com.
---