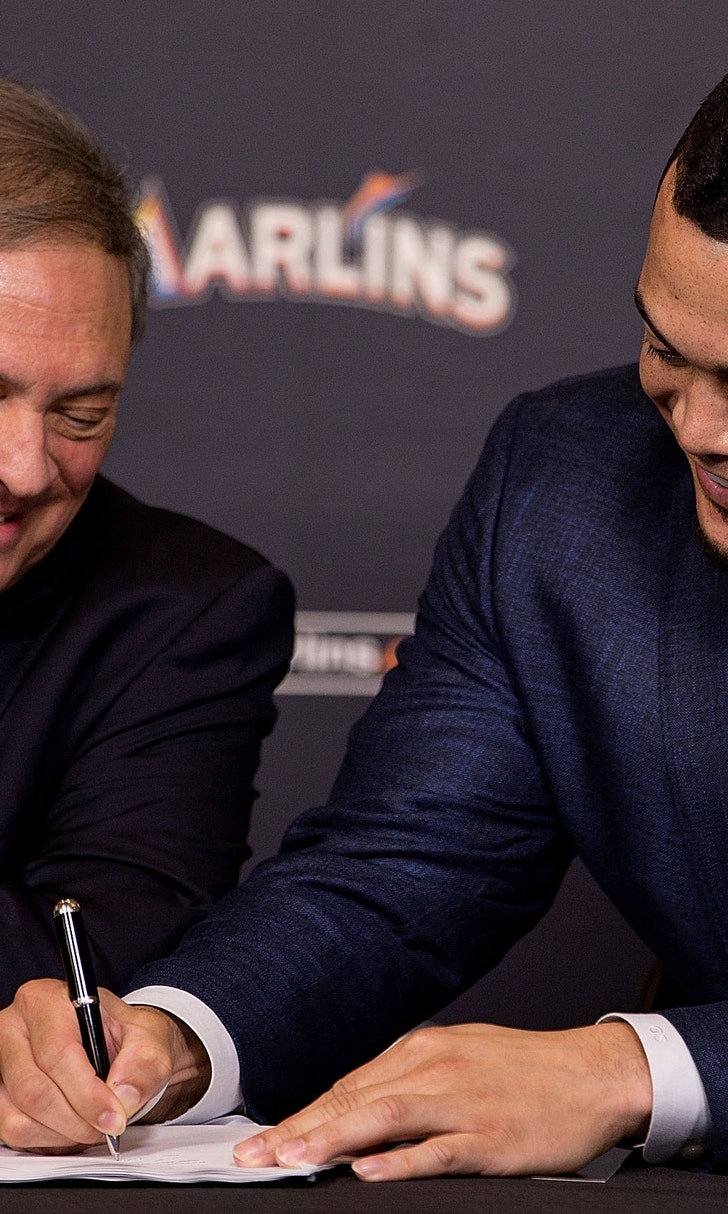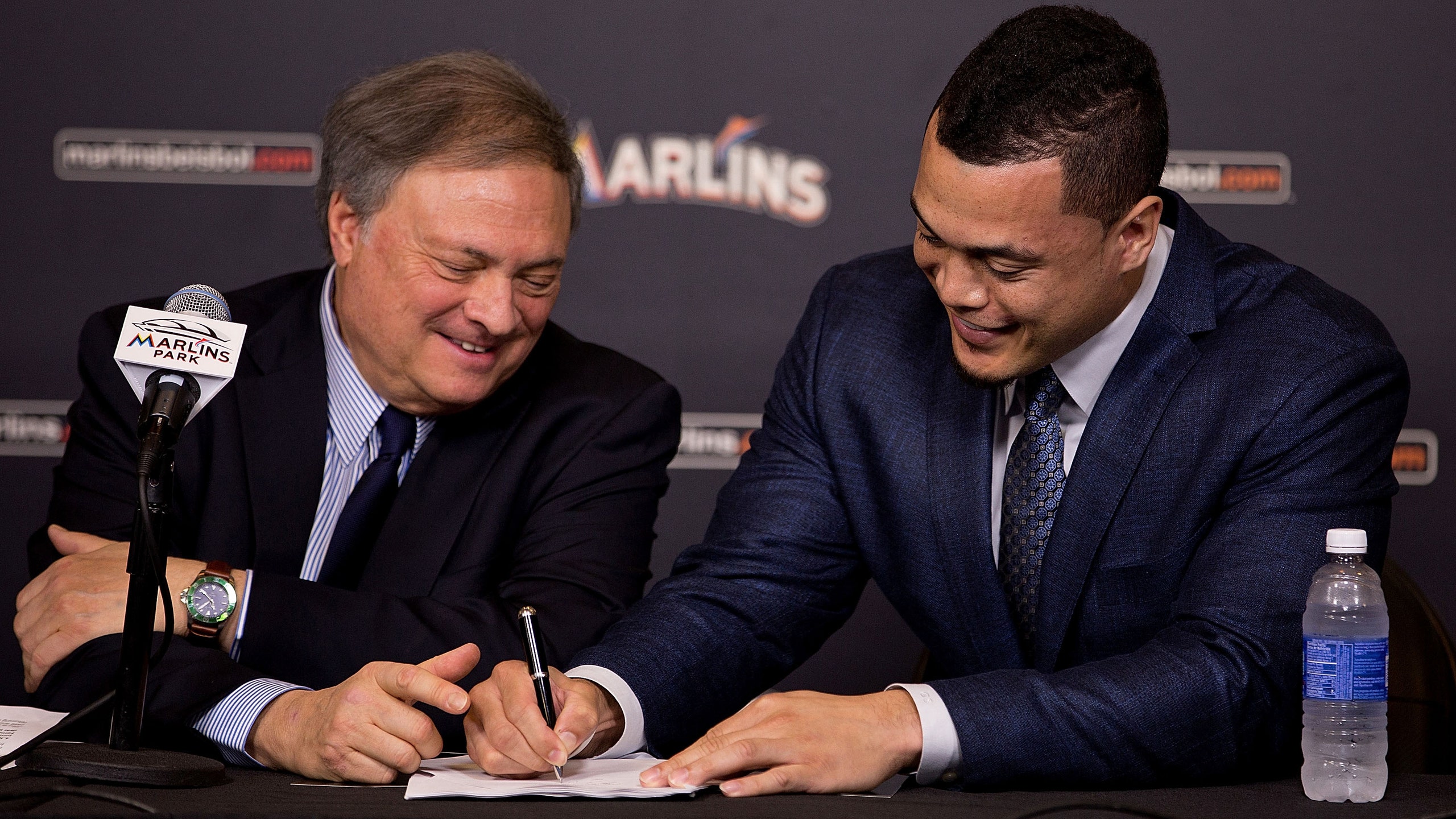 Pirates drive the bus over the Marlins
BY foxsports • December 15, 2014
We looked at the Giancarlo Stanton mega-contract with suspicious eyes. The length and dollars seemed unnecessary and completely out of character for the Miami Marlins. There was that issue with the opt-out clause after six years as well.
Well, Pirates president Frank Coonelly spilled the beans to Rob Biertempfel of Trib Live:
"(Coonelly) talked about an exchange he had with Miami Marlins owner Jeffrey Loria and president David Samson during the recent owner's meetings.
"'They thought it was a great deal,' Coonelly said. 'I just couldn't get my head around the $325 million. They said to me, 'You don't understand. (Stanton) has an out clause after six years. Those first six years are only going to cost $107 million. After that, he'll leave and play for somebody else. So, it's not really $325 million.'"
I couldn't believe what my eyes were telling me. I went back and read this at least a half dozen times to make sure I wasn't misinterpreting anything. No, I saw it exactly as I thought I did the first time. Frank Coonelly completely sold out the Miami Marlins.
Baseball executives, coaches, players, etc., are always talking. They share ideas, thoughts and opinions and discuss the state of the game in every facet. There is an assumption of trust made among those in the inner circle in these conversations, a trust that is expected to never be betrayed publicly. Somebody apparently forgot to tell Coonelly.
I asked an executive with another club if I was reading too much into this and what he thought about Coonelly's comments. He told me, "They were not professional and show an integrity flaw."€
Most of us assume that if Stanton continues to perform at his current levels he very well might opt of his contract after the 2020 season. What should have never happened was word getting out that the Marlins are counting on him doing so.
The Marlins have had a host of issues with player and fan trust over the years. Coonelly curiously assured both of those groups that the distrust should continue.
---