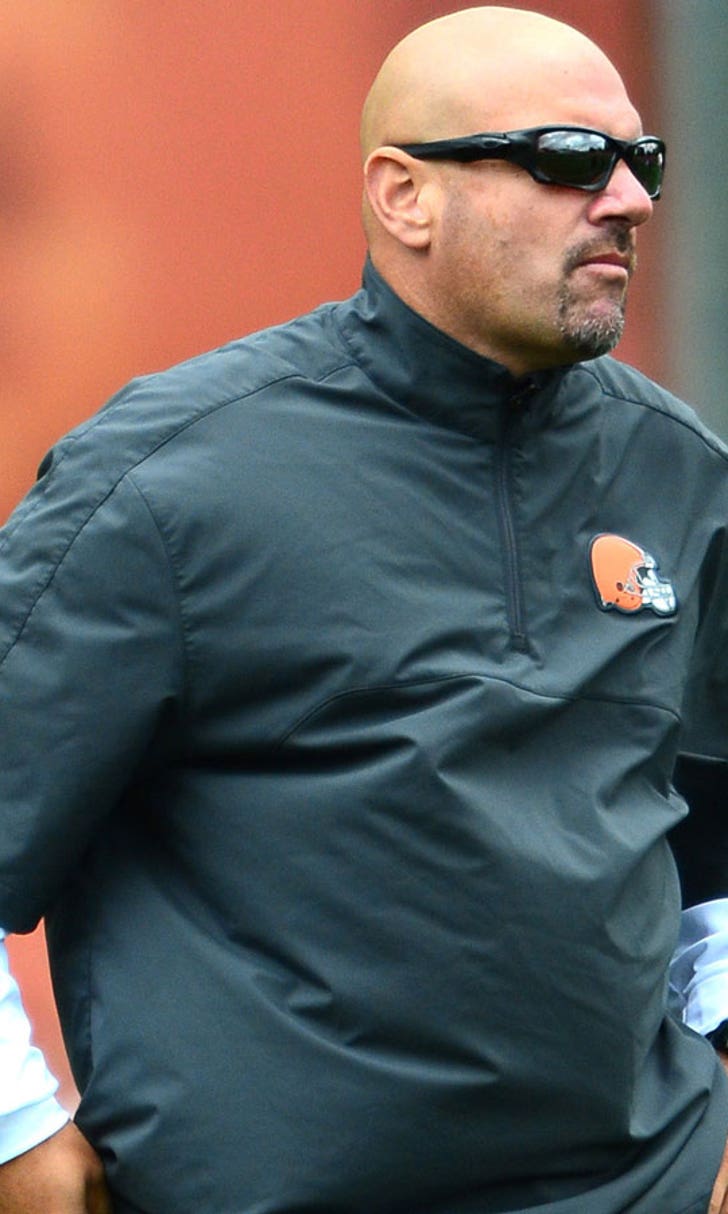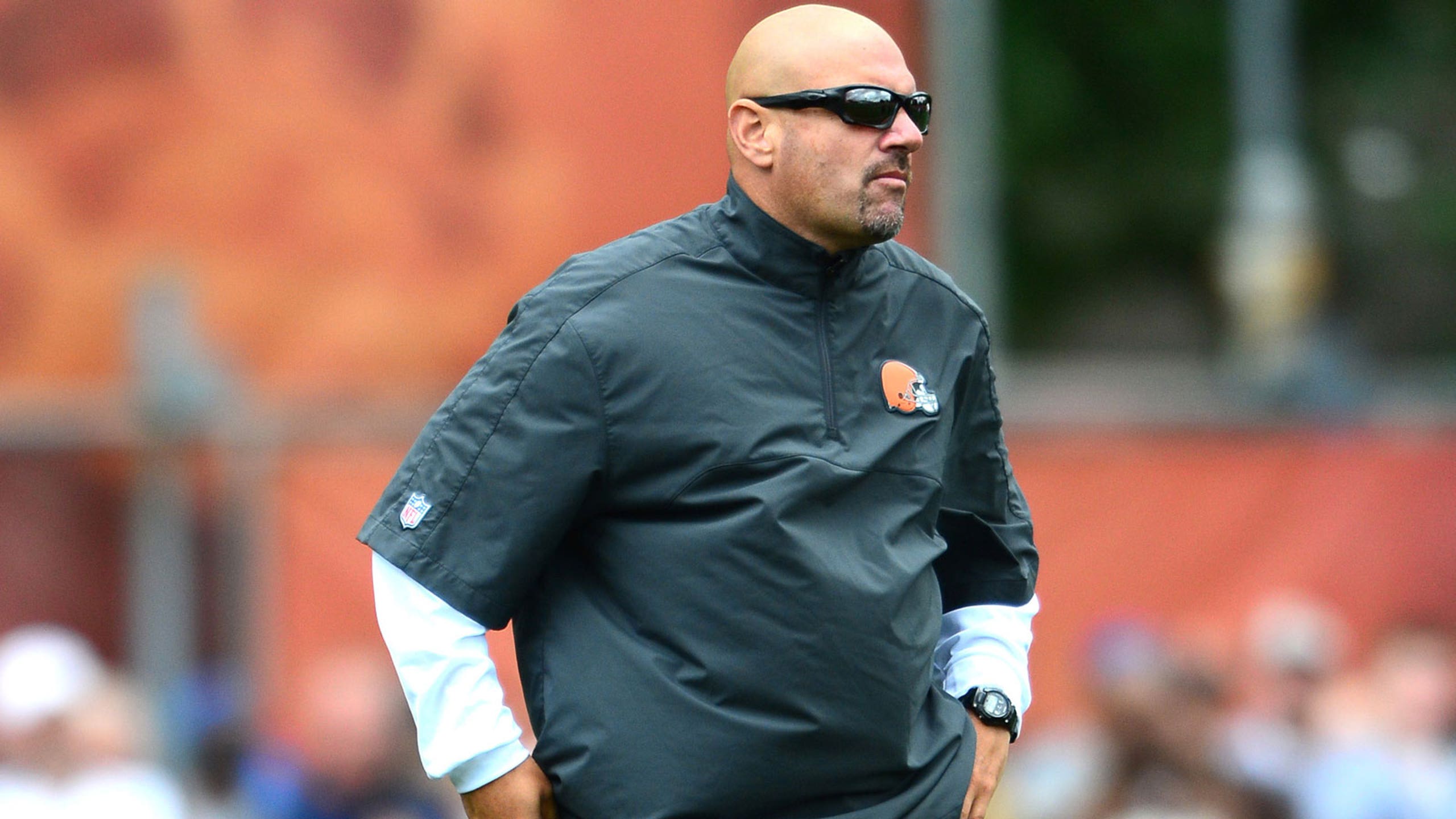 Pettine ready to see 'training wheels off' at scrimmage
BY foxsports • August 1, 2014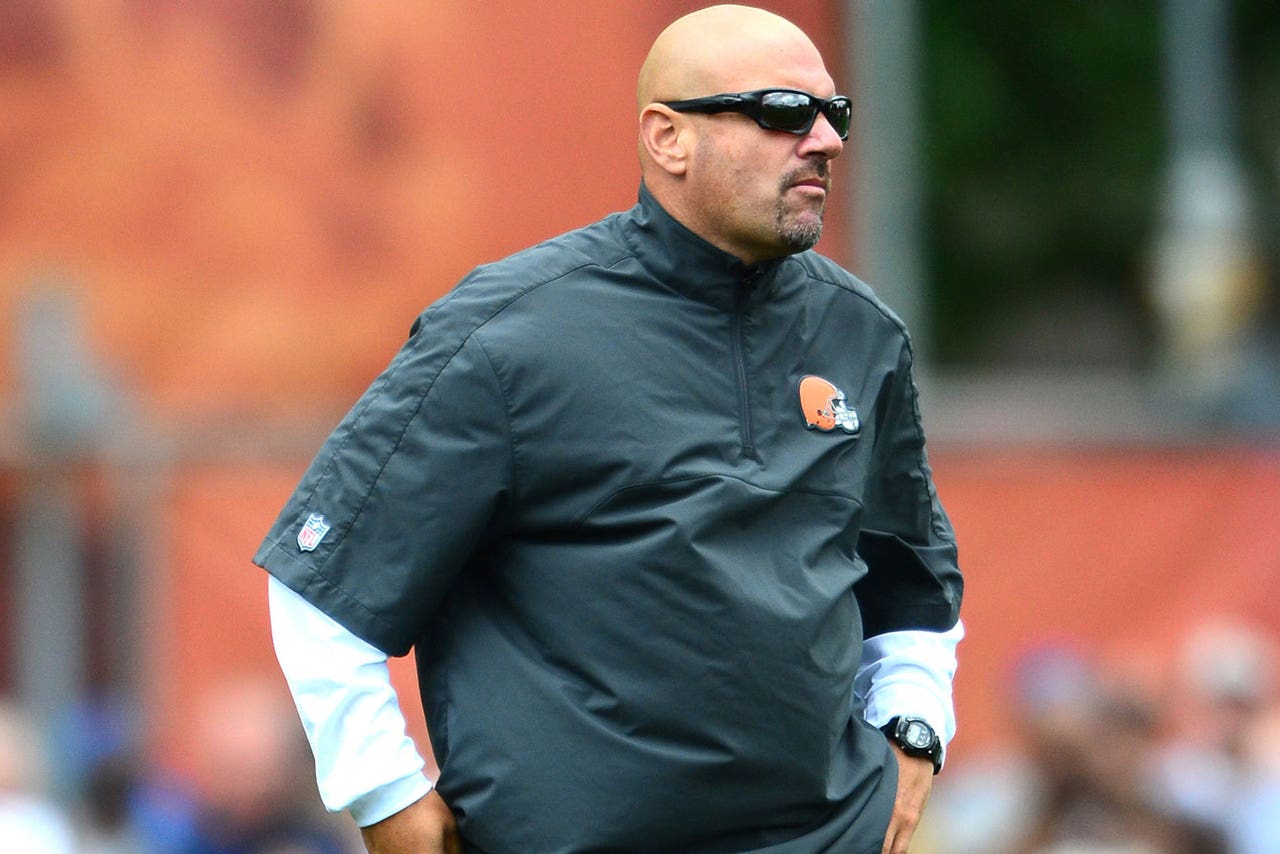 BEREA, Ohio -- The Browns will take their first step to playing a preseason game when the teams scrimmage at the University of Akron's InfoCision Stadium on Saturday.
Mike Pettine said he's looking forward to seeing the team in nearly live mode.
"Who can step up and make plays in a live situation," Pettine said. "Everything up until now has been scripted and this is now a true unscripted period. We'll show them the script. They all know what plays they're expected (to run), but it's really the first opportunity in the move-the-ball period where we're essentially taking the training wheels off. Some guys will handle the transition easily and you'll see some guys step up and some fade away."
Most eyes will be on quarterback Johnny Manziel, who will be able to do what he does best--improvise in game-like situations. Pettine was asked if he's looking forward to seeing Manziel in game-like situations.
"I am, but I'm looking for all our guys to compete," Pettine said. "Especially the quarterbacks, but it still won't be live (for the quarterbacks). Some of the plays (Manziel) would've escaped in college will be whistled dead in tomorrow's scrimmage. We always want to protect our guys when we're going against one another. The first true live contact for the quarterbacks will be against Detroit."
EXTRA POINTS
Gipson Hurt: Starting S Tashaun Gipson left the field with trainers with an apparent injury to his left knee. Pettine was asked if he had any further update after practice.
"No, he's being evaluated, they took him in and he's being evaluated."
The Big Three: Pettine said after Friday's practice that the defense might have LB Barkevious Mingo, LB Jabaal Sheard and LB Paul Kruger all on the field at the same time, in certain cases.
"When you have good players, you don't want to be limited by conventional scheme," Pettine said after Friday's practice. "We're not going to be cookie cutter where we have three pass rushers, but you're only allowed to have two ends out there at the same time. We'll only be limited by our own creativity."
Pettine was asked if it was a goal to have the three on the field together often.
"I wouldn't say as much as possible," he said. "As a changeup, if you can get to the fourth quarter and have fresh pass rushers, if you have guys with fresh legs and roll them in, they might not always like it, but if it's best for them."
Sheard had 5.5 sacks and Mingo had 5 and Kruger had 4.5 last season. Pettine had three players with double-digit sacks last season with the Bills when he was the defensive coordinator.
"I don't want to compare it to last year," he said. "We just want guys if the play is available to make, they make. We don't get into numbers, like we have to get so and so more sacks. To me, we just want to play great defense, wherever the wealth ends up that's how it is. When we're playing well, that's where it usually ends up."
Nothing New with Gordon: WR Josh Gordon was in New York for his appeal hearing. Pettine was asked if he knows if Gordon will be back for the scrimmage on Saturday, if no ruling has been made.
"I'm not exactly sure of his exact itinerary and who he's meeting with. I'll get updated later on today."
If Gordon is suspended, he will not be able to ask for re-instatement for 12 months from the ruling. Pettine was asked if the ruling goes against Gordon, if he wishes the process would've started earlier, so it wouldn't jeopardize the 2015 season, as well.
"Those were the circumstances," he said. "We're not going to worry about it now. It is what it is."
Orange Offense: The offense will wear the orange jerseys for Monday's practice after the offense's assistant coaches caught more punts from P Spencer Lanning than the defensive coaches did at the end of practice.
"I would have lost a money if you would have said we would be eight coaches out there and seven of them caught knuckle ball punts.
"It was interesting - it was a combination Michael Jackson...he spun around and spiked it."
On the Side: OL Martin Wallace, DL Phil Taylor, WR Chandler Jones and LB Darius Eubanks were on the side with trainers during practice. OL Joe Thomas was rested during practice.
Taylor and OL Nick McDonald are the only two players still on the Active/non-football injury list.
Also not practicing were OL Jason Pinkston (undisclosed) and OL Randall Harris.
Quick Hits: QB Johnny Manziel hit WR Anthony Armstrong for a touchdown in 7-on-7...DB Josh Aubrey intercepted Manziel...OL John Greco practiced at RG in team drills, but OL Garrett Gilkey remained with the first team.
Next Up: The Browns will scrimmage at the University of Akron on Saturday from 11:30 a.m. to 2:10 p.m. and then be off on Sunday. The next practice in Berea will be Monday at 9:30 a.m.
---