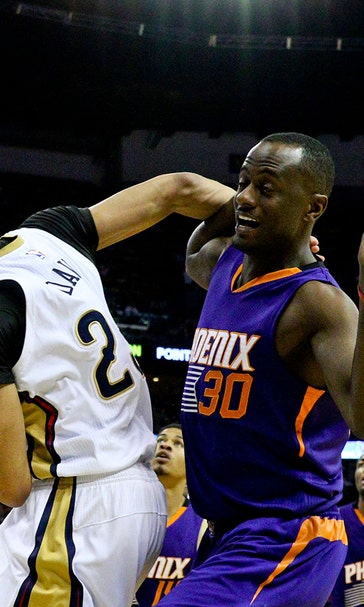 Pelicans' Davis suffers throat injury against Suns
April 10, 2015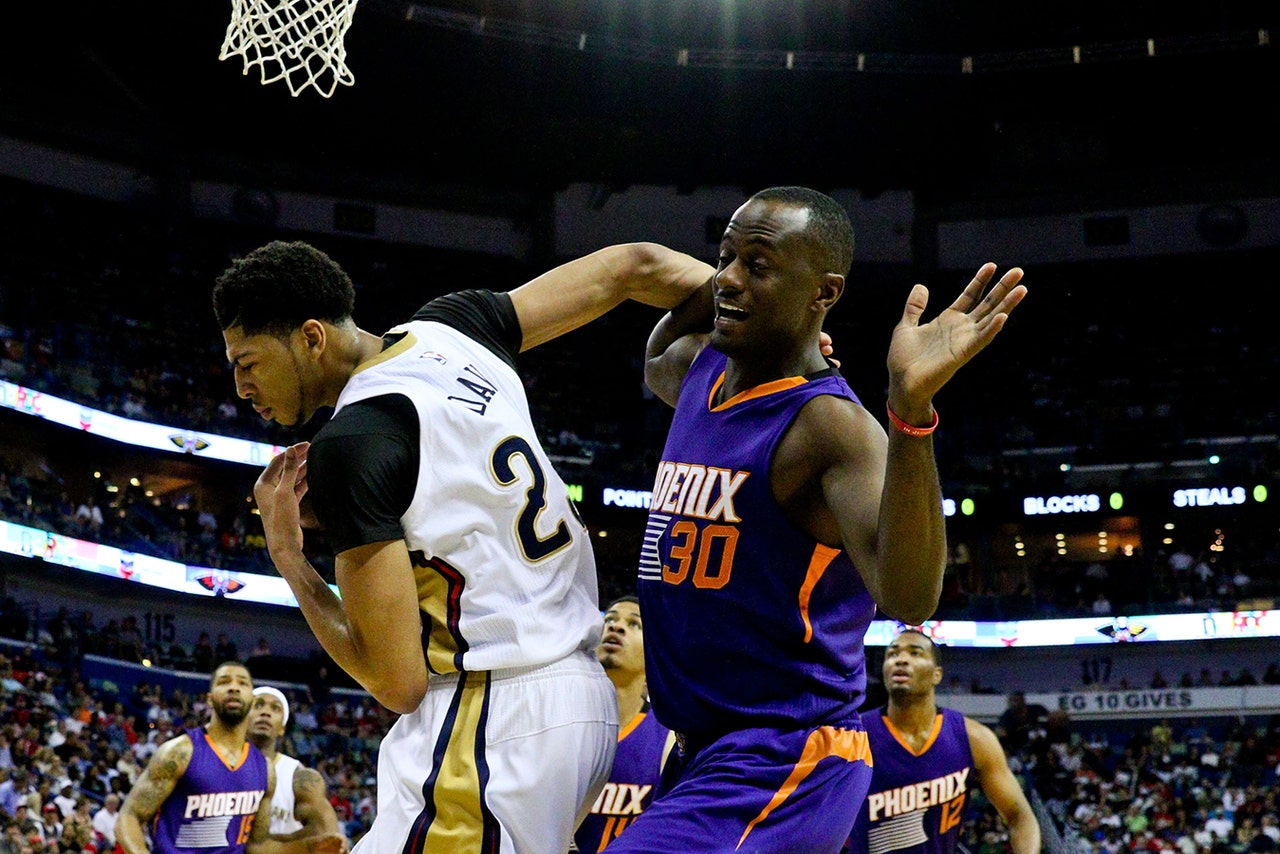 Minutes after the Pelicans got Jrue Holiday back on the court from a 40-game absence, All-Star Anthony Davis went down from an accidental but painful blow to the throat.
The elbow of Phoenix Suns player Earl Barron delivered the shot. Davis immediately doubled over, hand on his throat. New Orleans' training staff helped Davis back to the locker room.
Davis initially spit up some blood and experienced trouble breathing and swallowing.
At halftime, the Pelicans diagnosed David with a throat contusion, saying he was questionable to return.
Throughout the course of the third quarter, Davis' ability to breathe and swallow returned to normal.
The 22-year-old lobbied to return to the game. New Orleans' medical staff agreed, after watching Davis drink a glass of water with no signs of discomfort.
Davis started the 4th quarter for New Orleans.
---