Pelicans' Davis returns to action Sunday
BY foxsports • March 22, 2015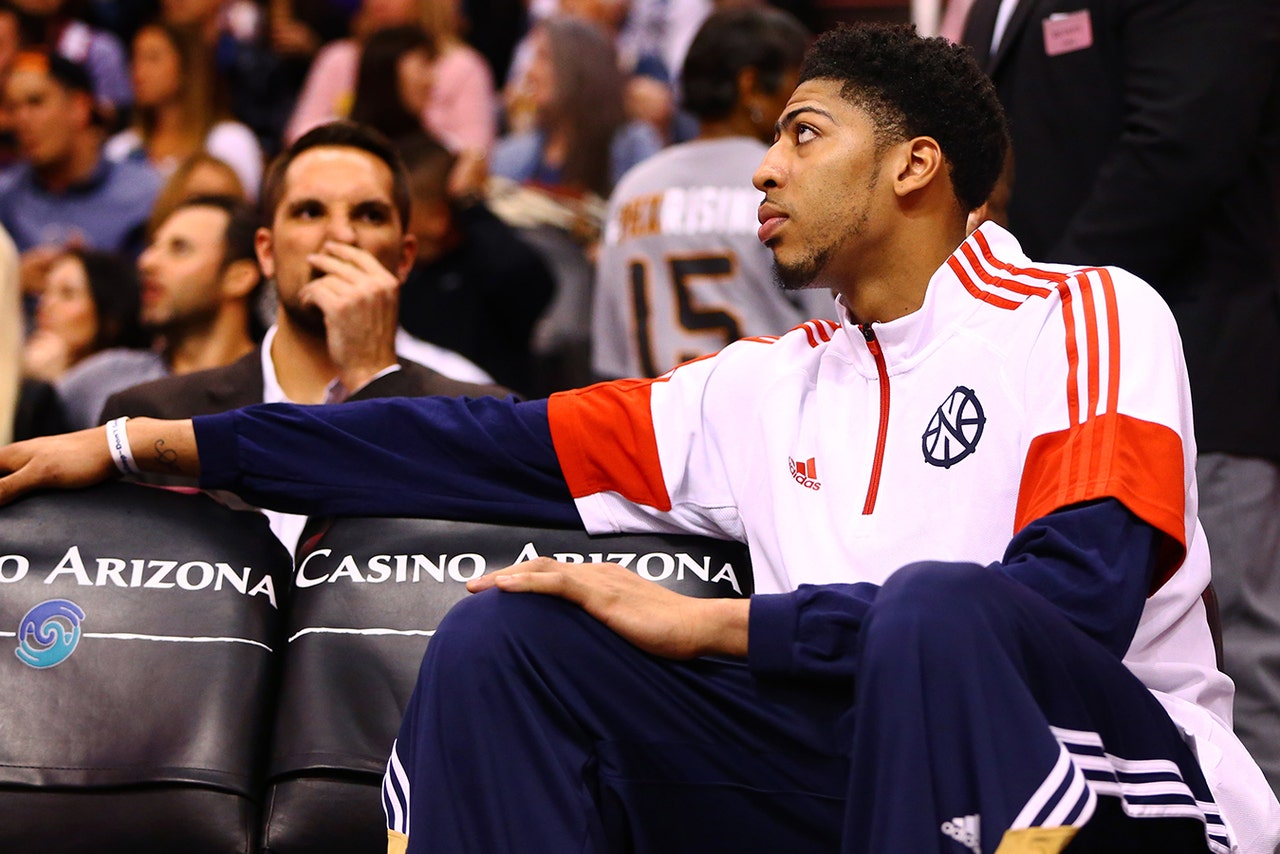 The New Orleans Pelicans' playoff push received a jolt Sunday as All-Star Anthony Davis returned to the starting lineup after missing two games with an ankle injury.
Davis lobbied to play, after adhering to a rigorous rehabilitation schedule with head athletic trainer Duane Brooks. The two have invested time in three lengthy rehab treatments a day since Davis injured his ankle during a Thursday morning shoot around drill.
Head coach Monty Williams waited to give Davis the green light until he watched the 22-year-old go through a heavily scrutinized pregame warm up session.
"I want to see two things," Williams said before Davis began. "I need to see how he moves and whether he's in pain."
Davis passed Williams' test, but Tyreke Evans did not. New Orleans' clutch swingman has been battling through a sore ankle as well for several games.
The Pelicans' training staff considered holding Evans back versus the Golden State Warriors Friday, but he argued his way back into the starting lineup. Evans only played 15 minutes and scored two points.
Evans has been limping through recent games by sheer will and intensive rehabilitation.
"He's not responding the way he typically responds to treatments," Williams said. "If he was close to normal playing condition, he would play, but right now, he's not close. He didn't really look that great down the stretch against Phoenix. He wanted to play against Golden State, with so many guys out, but he didn't respond well to treatment Saturday."
Omer Asik, who's battling a right calf strain, also sat out of Sunday's matinee contest in LA.  
The Pelicans don't play again until Wednesday night when they welcome the Houston Rockets into New Orleans. The ninth ranked Pelicans are hoping that's enough time to get Asik and Evans back, and perhaps even Ryan Anderson, who's been out with an MCL sprain in his right knee.
---