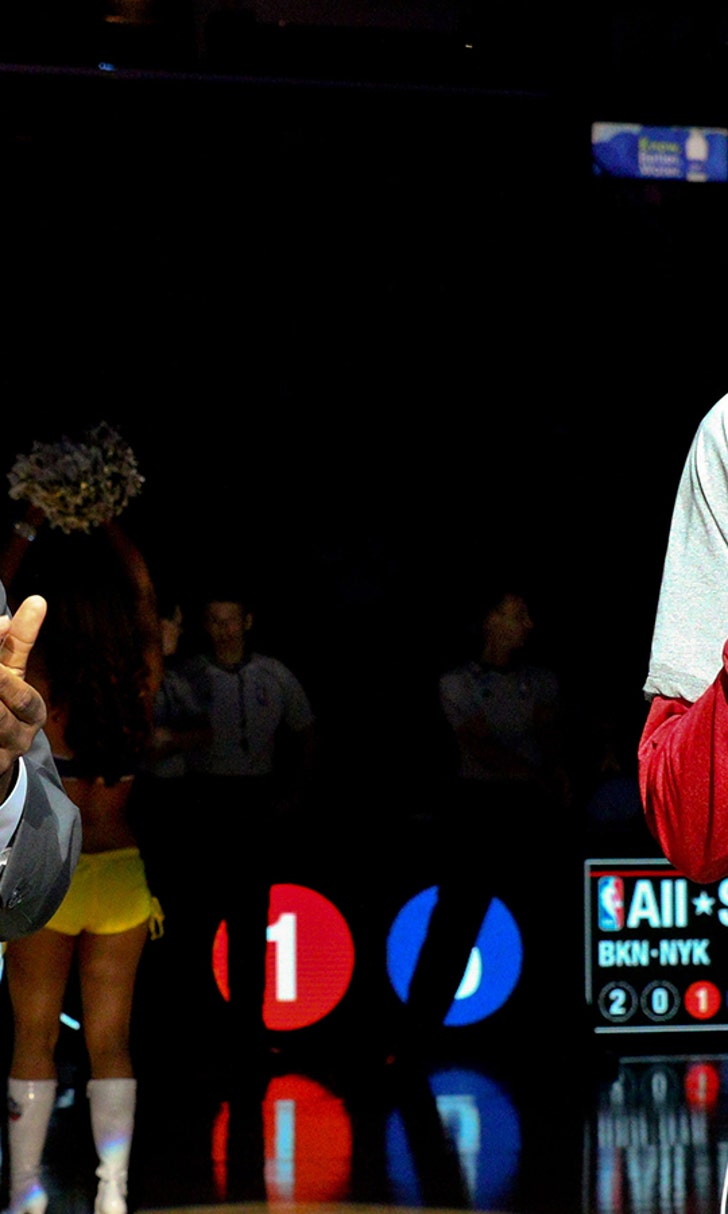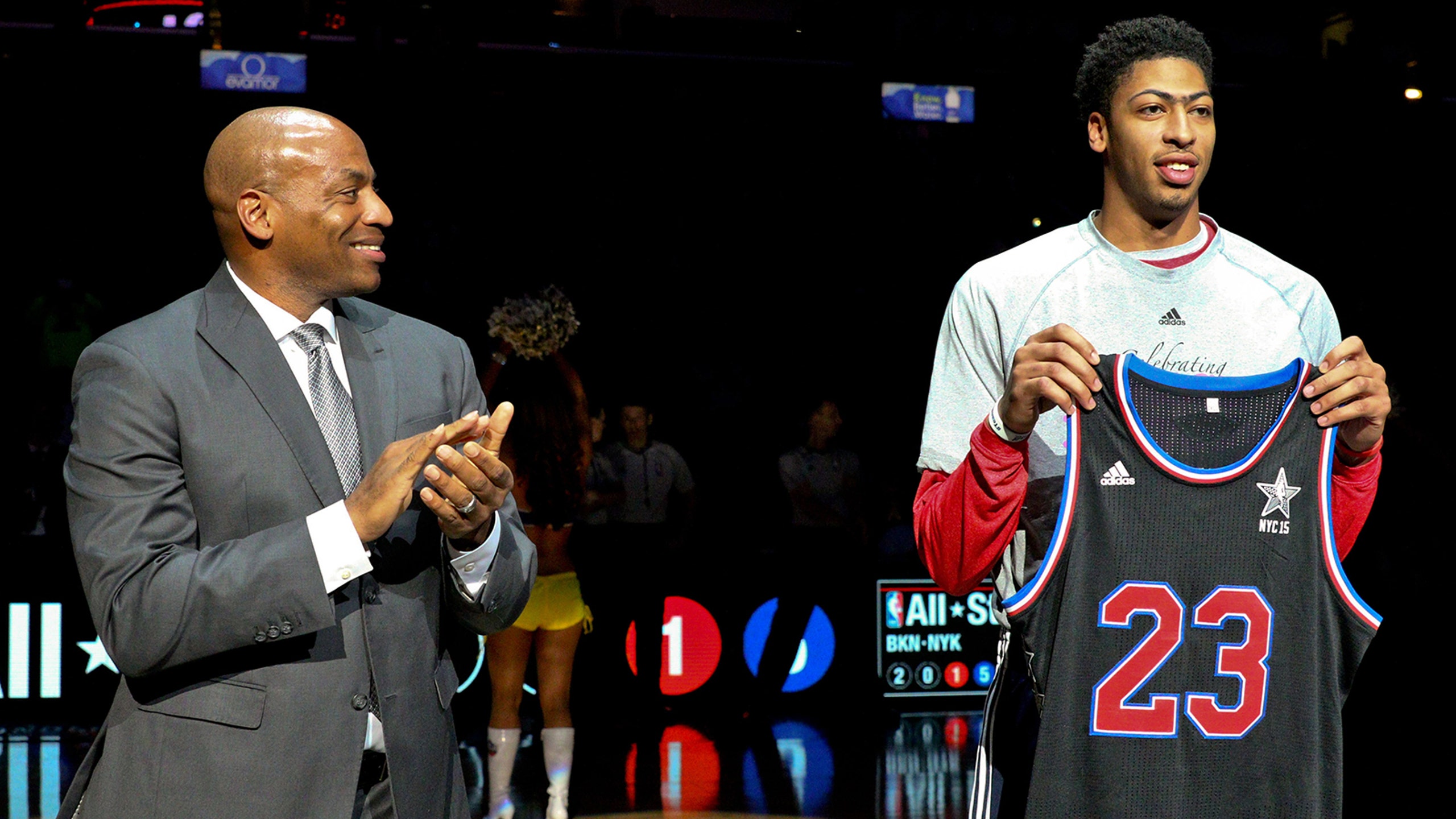 Pelicans' Davis presented with All-Star jersey
BY foxsports • February 11, 2015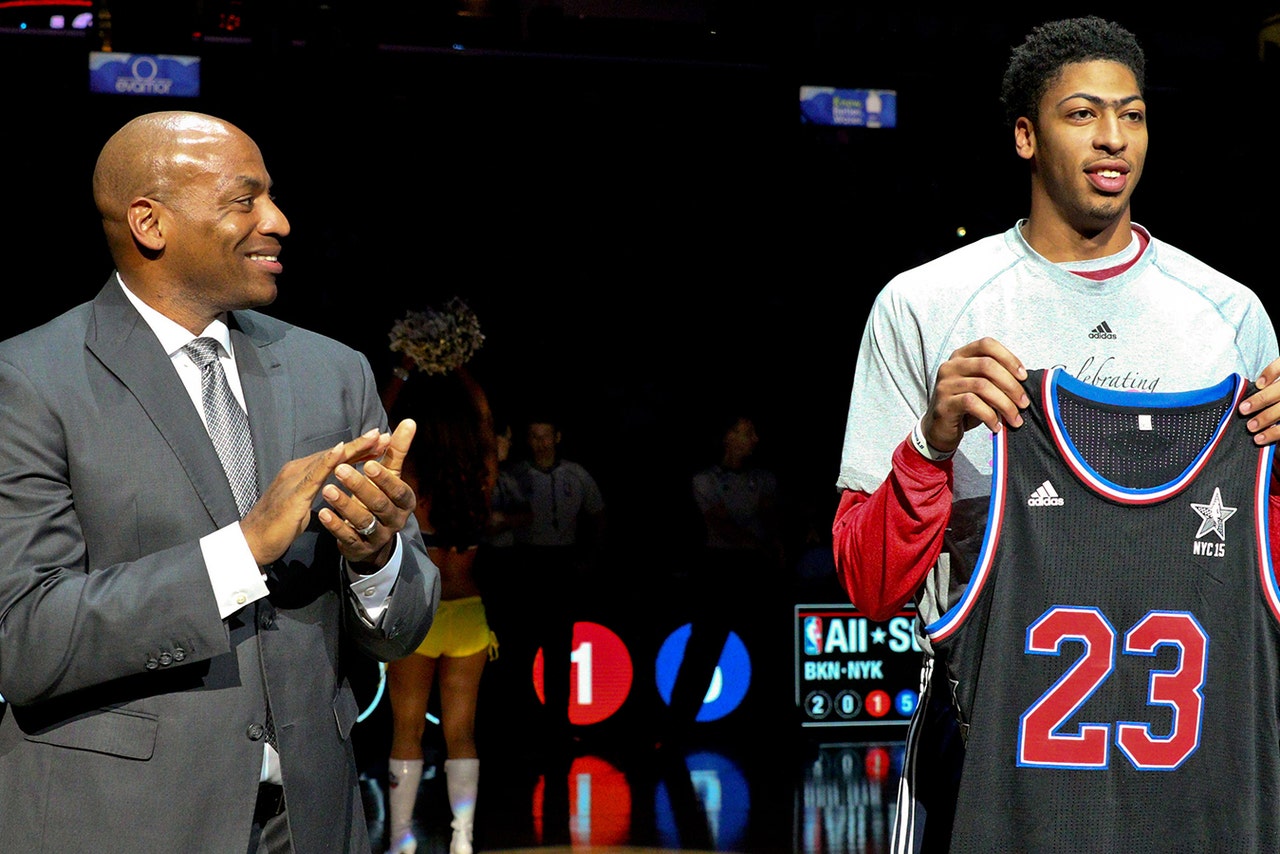 Anthony Davis didn't suit up Wednesday night against the Indiana Pacers because of a right shoulder sprain, but general manager Dell Demps did present Davis with his All Star jersey in a pre-game ceremony. 
Despite the injury, Davis plans to travel to New York Thursday morning and do his best to play in the All Star game Sunday. 
"This is the type of he could wake up Saturday and be 100%," head coach Monty Williams said. "He's earned the right to play, and it shouldn't be taken away from him. It's not like he sat out 15 games and then the All Star Game came and he said he wanted to play. He got hurt in a freak accident and has tried everything he could to get back into uniform. Who are we to take that away from him? If he can play, I think he should." 
Davis sprained the AC joint in his shoulder after falling from the rim in a contest versus the Chicago Bulls Saturday night. He's been spending hours adhering to an intensive daily rehabilitation schedule ever since. 
Davis is still experiencing pain, and although he participated in drills Wednesday afternoon, he couldn't carry his shoulder in a normal position. 
"He got here about 2:30 this afternoon to do more rehab and get out on the court to try and prove he could play," general manager Dell Demps said. "He was running, he was trying, but he just couldn't pass the test. It wasn't wise to let him play and risk injuring it further."
The Pelicans training staff want Davis to be pain free, then return to full range of motion, followed by some weight lifting and contact practice before he returns to game action. 
Although the All Star game certainly isn't the place to see a defensive spectacle, Davis doesn't want to risk making the sprain worse. 
The weeks following the All Star break will be crucial in determining the Pelicans' postseason future. New Orleans is 9th in the Western Conference, poised to make a bid for the eighth playoff spot, if they can earn consistent wins. 
---