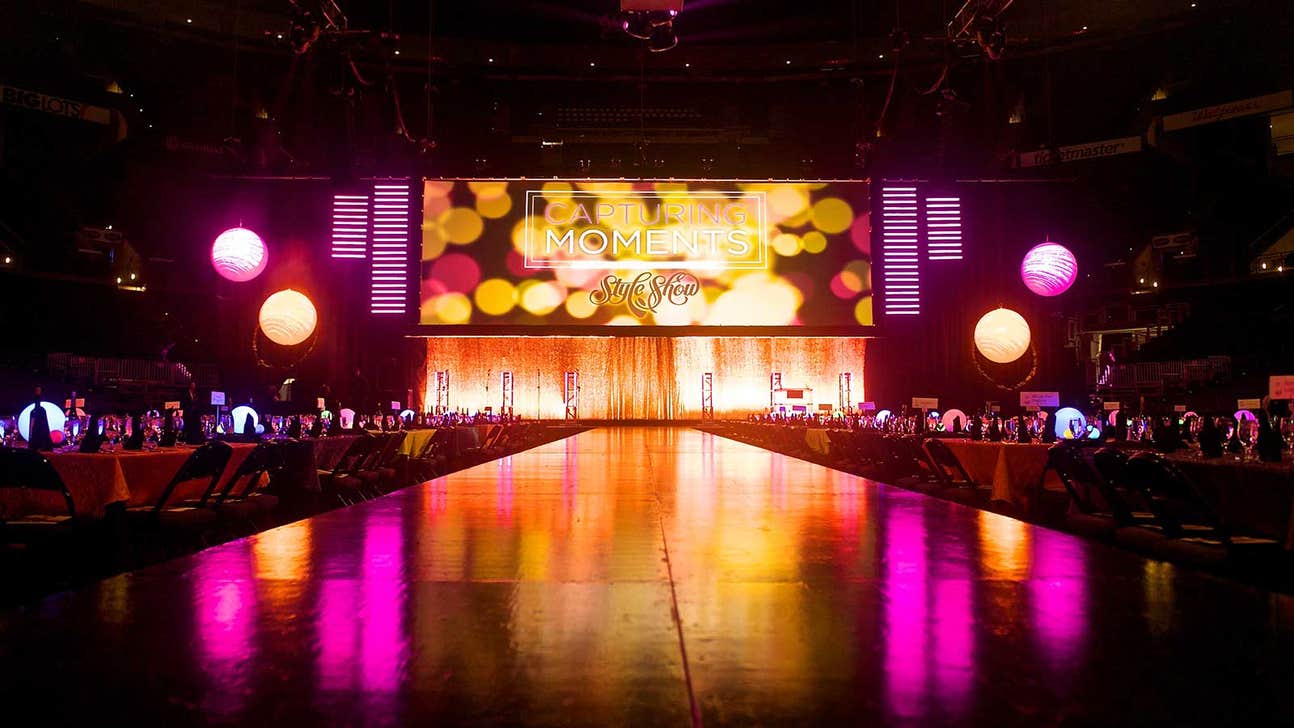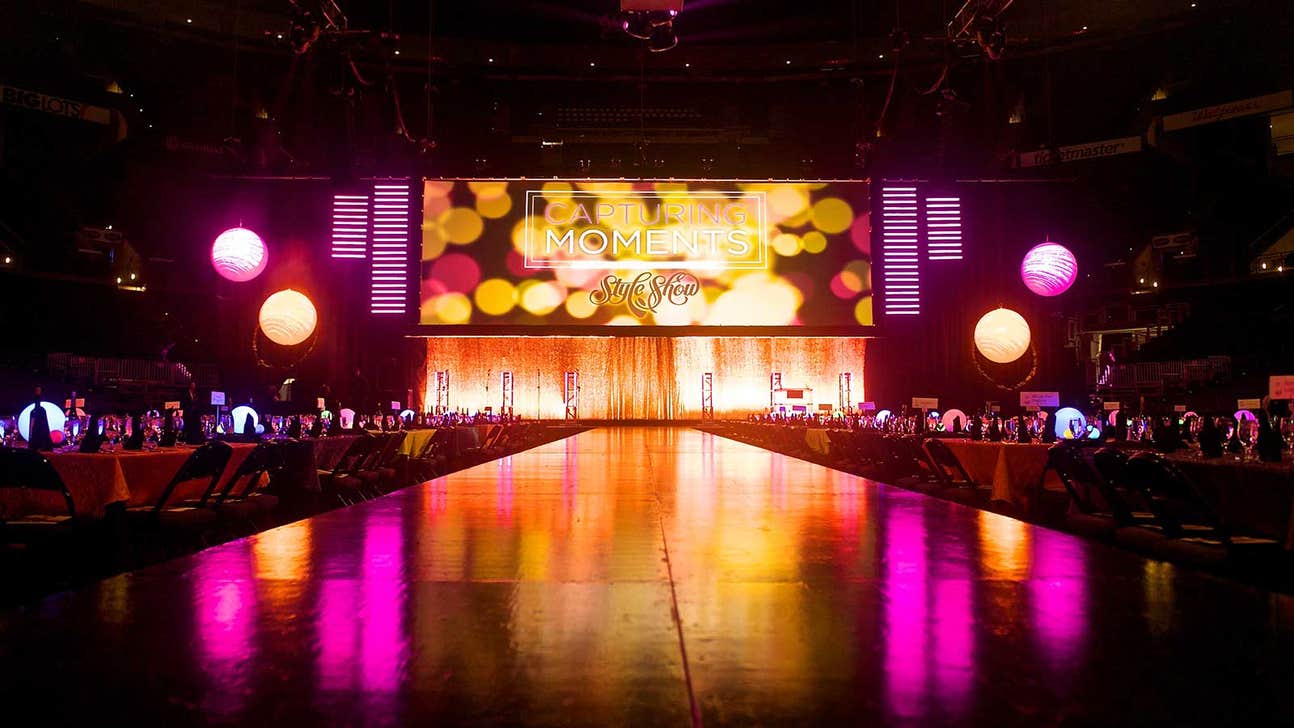 Pediatric cancer hero celebrates Blue Jackets Black Tie Style Show
Published
Feb. 26, 2014 10:01 a.m. ET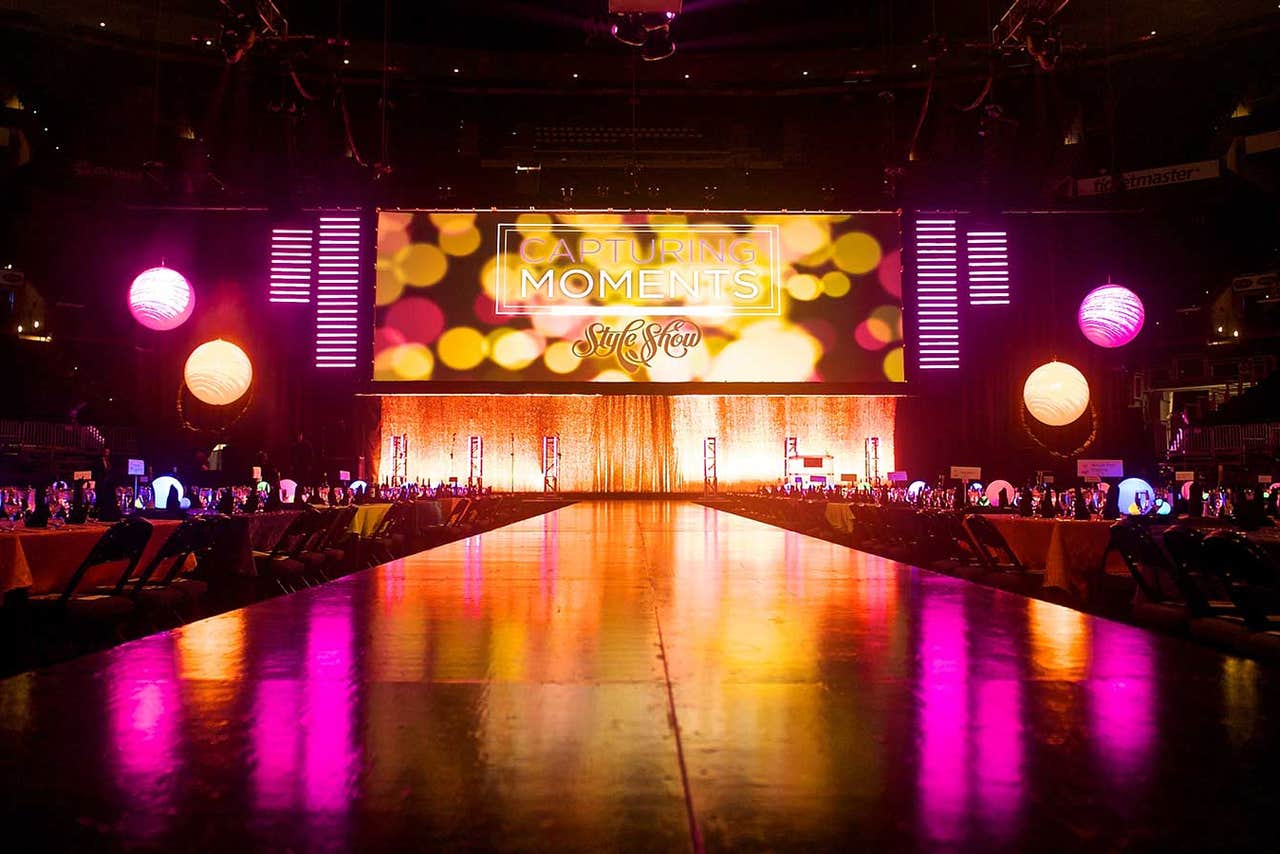 On Tuesday night, Columbus Blue Jackets forward Nathan Horton watched as a 15-year-old flirted with his wife, Tammy, in front of hundreds of people. And Nathan seemed OK with it.
That's because the flirting was part of the runway show at this year's Blue Jackets Black Tie Style Show -- the signature fundraiser put on by the Columbus Blue Jackets Foundation to fight pediatric cancer.
Ryan Dozer, the flirter in question, came up with the idea as a way to have fun with the runway walk. Being part of the Black Tie runway show was the marquis event in a year when Ryan was named as one of the Foundation's pediatric heroes.
"He said he had an idea, that he was thinking about ways of making the walk fun," said Tammy Horton. "It's our first show, so we didn't know, but it was so great."
Having fun at the Black Tie event was an important healing landmark for Ryan, who was diagnosed with Large B cell lymphoma in 2012.
"He used to want to forget about it all," said Ryan's mom, Laura. "He wanted to move on and get back to his own life -- but watching him these last few months -- he's grown right in front of us."
One of the ways Ryan has grown is focusing on giving back. After Ryan's treatment was complete, his family created the "Fight Like a Dozer" foundation that focuses on supporting families dealing with pediatric cancer. They provide mortgage payments for families in need and also frequently visit Nationwide Children's Hospital with foods specifically chosen to suit children going through treatment.
"When I was going in (to treatment), I had lots of mouth sores so I couldn't eat a lot of the food at the hospital, I could only eat soft things like mashed potatoes smoothies," Ryan said. "So that's what we started bringing."
While Ryan's family expanded the reach of the charity, Ryan got a boost of healing with his invite to be part of the Heroes program.
"The first time he saw the players, he got excited," Tim Dozer, Ryan's dad, said. "And now, to see him get it and see how it's helped him, it leaves you speechless."
In early February, Ryan got ready for the Black Tie Style Show by getting fitted for the tux he would wear. He'd already spent time with the Blue Jackets at lunches, attending games and other events. Ryan was a bit nervous about wearing a tuxedo, but he was excited to be part of a big event.
"Kids with cancer go through so much during treatment," Ryan said. "We lose a big part of our lives because some of us are in treatment for years and years. So it's so good to have something to do once we're out. It's awesome to have the Blue Jackets do this for us."
The Hortons were looking forward to the night as well. As parents of two children, contributing to the fight against pediatric cancer holds special meaning.
"As a parent you really understand how special it is to fight this fight," Nathan Horton said. "You really cherish every day you spend with your family."
As the players and heroes met, and went through rehearsals for the event, the 11 young boys and girls who were this year's heroes impressed the Blue Jackets.
"You can't imagine what they go through, it's amazing how resilient they are and how strong they are," Tammy said. "I've had cancer in my family, I know how it affects everyone -- if there's anything we can do to help with this fight, we're happy to do it."
Six year old Hailey Ell is full of anticipation as she prepares to take to the stage in the 2014 Blue Jackets Black Tie Style Show.
At 5:30 p.m., the doors opened on the evening's activities, including full buffets of food and drink and a silent auction of 114 items. While the Dozers eyed some of the auction items, Ryan was excited and nervous -- he didn't want to trip on the runway - but he remained focused on what the evening meant.
"I hope what people get out of tonight is they should just do what they can to support others going through cancer or chemo," Ryan said.
For all the nerves and planning, the Dozers didn't need to worry. After the silent auction, the crowd streamed to the main floor of Nationwide Arena and took their seats for a program hosted by Fox Sports Ohio's Dave Maetzold and Blue Jackets Ambassador Jody Shelley. Guests enjoyed dinner, a live auction and of course, the style show.
Ryan walked the runway perfectly and received cheers from the crowd as he escorted Tammy Horton down the runway after teasingly pushing Nathan Horton away.
"It was awesome - so much fun," Nathan Horton said. "I don't even have words for it."
Ryan agreed. As the crowd filtered out from a landmark event that raised over $500,000 for the Foundation -- a number that shattered the previous year's record -- Ryan reflected on the evening.
"I loved talking to everyone. Everyone has a different story," Ryan said. "I talked about how cancer changes you. Once you get out, it makes you a whole different person. It makes you appreciate life and all the little things."
You can learn more about the Blue Jackets Foundation at bluejacketsfoundation.org.
The Blue Jackets next home game is Saturday, Mar 1, against the Florida Panthers. For more information or to buy tickets for the 2 p.m. game, visit bluejackets.nhl.com.
---