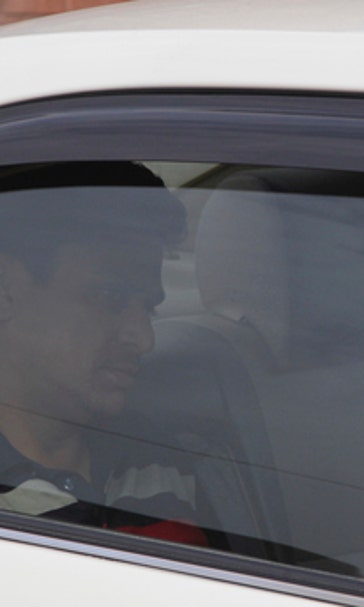 PCB to indict cricketers after completing legal formalities
February 16, 2017

ISLAMABAD (AP) Pakistan Cricket Board chairman Shaharyar Khan said Thursday suspended cricketers Sharjeel Khan and Khalid Latif will be formally indicted for spot-fixing.
Sharjeel and Latif had informal meetings with officials of the PCB's anti-corruption unit in Lahore over the last two days, during which the players asked for time to consult their families before giving their statements.
''We will formally record their statements on video and then indict them in a day or two,'' Shaharyar told reporters in Lahore on Thursday.
''We have to be very careful and make sure the legal process is complete. Legally our stance should be watertight because these players might go to the court.''
Last Friday, the PCB provisionally suspended both players, who represented Islamabad United in the Pakistan Super League.
On Monday Britain's National Crime Authority arrested two men, one of them believed to be former Pakistan opening batsman Nasir Jamshed, before releasing them on bail in connection with spot-fixing in the PSL.
The PCB suspended Jamshed from playing any form of cricket.
The officials of the PSL and PCB claimed to have concrete evidence against both Sharjeel and Latif of involvement in spot-fixing during the PSL.
Three more players - Islamabad United's Mohammad Irfan, Quetta Gladiators' Zulfiqar Babar and Karachi Kings' Shazaib Hassan were questioned by the PCB's anti-corruption unit, but none of them were suspended.
---