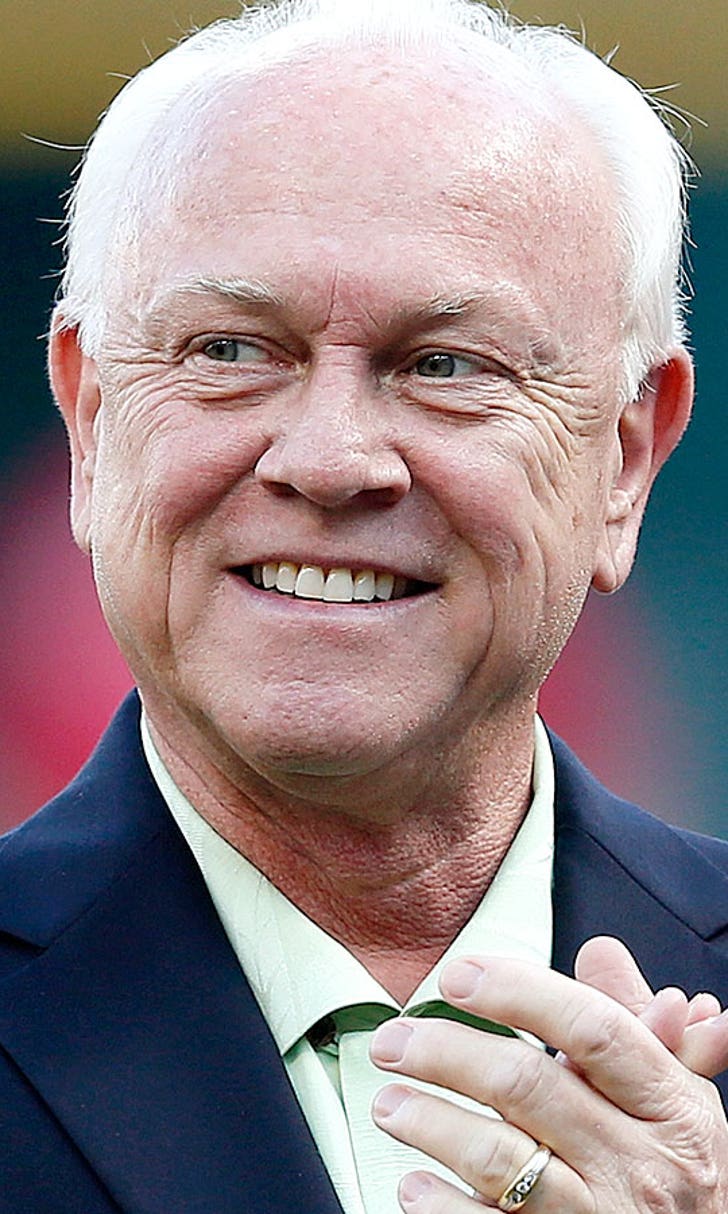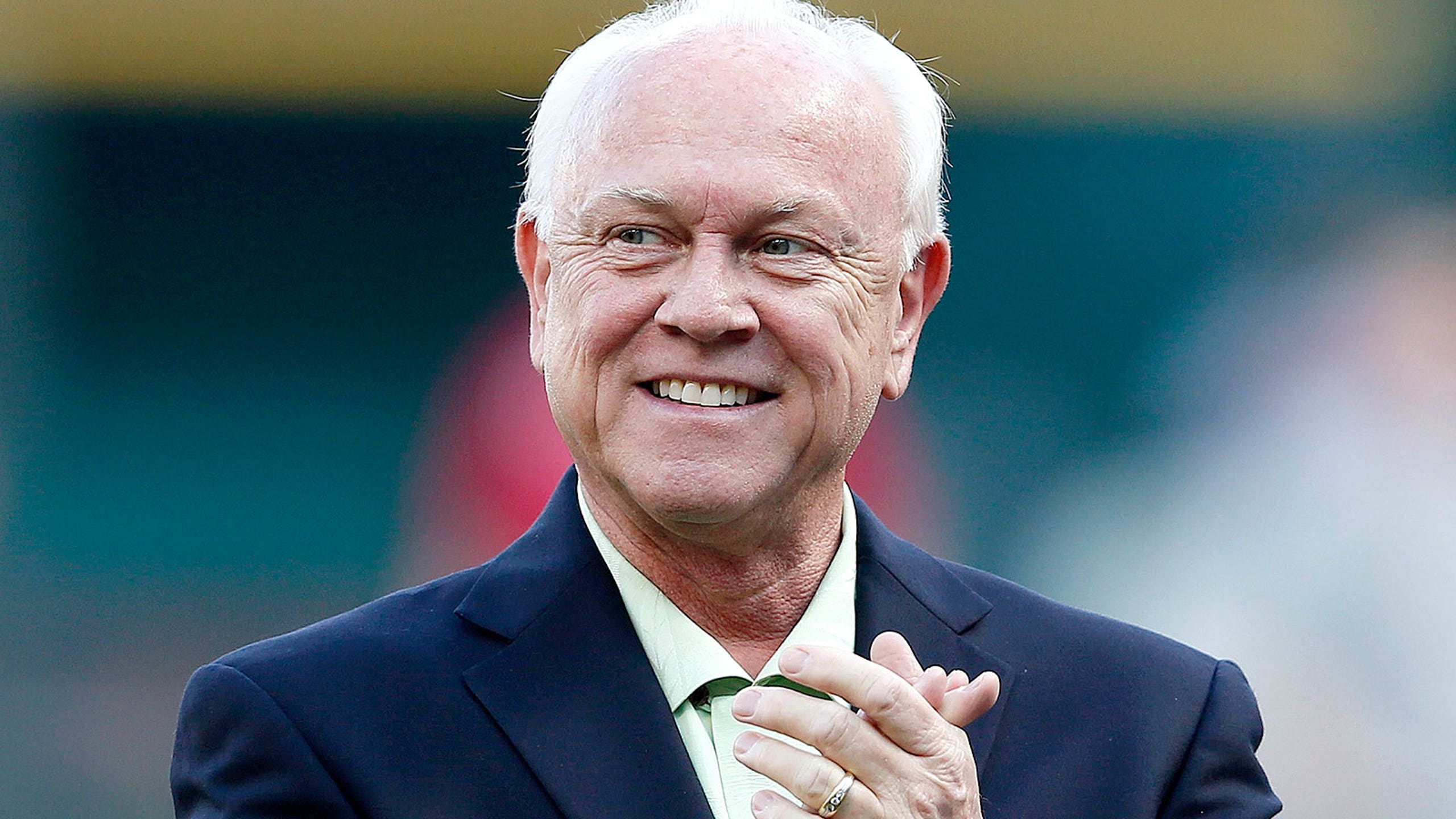 Payroll demands dictating Reds moves
BY foxsports • December 9, 2014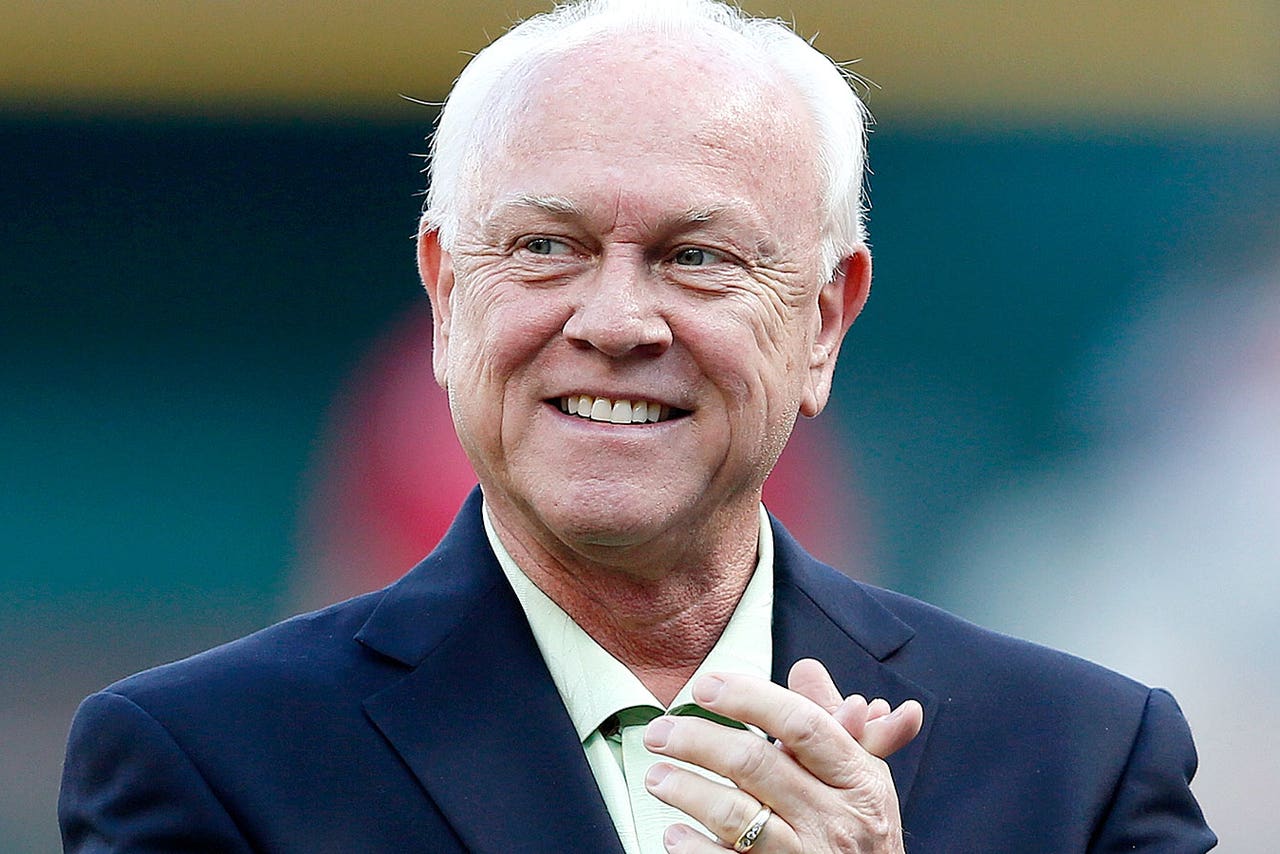 SAN DIEGO -- Walt Jocketty says he knew something was going on Tuesday morning because he kept getting texts and messages on his phone before the Reds general manager had gotten his work day started at MLB's Winter Meetings. Everyone was wanting to know the same thing:
Was it true that Aroldis Chapman was being shopped around?
"I walked into the room and I asked guys 'Is there anything on the Internet about Chapman?'" said Jocketty. "I don't know where it came from."
When it comes to baseball's Hot Stove, rumors and reports of all validity fly around. Jocketty didn't exactly do anything to dispel the notion that the Reds would be willing to part with their closer, the hardest throwing pitcher in baseball, or anyone else on the roster under the right circumstances.
"I'll listen to anything that makes sense. But it was not something we initiated," said Jocketty. "Nobody's giving us anything, really. They just want to know if the rumors are true. I don't consider, unless we get proposals from clubs, it's something legitimate other than inquiring."
It's no secret the Reds have to cut payroll as they head towards the 2015 season. Ken Rosenthal of Fox Sports estimates the Reds have to lose $17 million in payroll. Jocketty said he's had discussions this week with teams regarding potential trades and thought he was close on deals but things didn't work out.
"We have a plan in place and we know what we have to do to get to our payroll number and that obviously involves moving players' contracts that put us over (payroll)," said Jocketty, "but as part of that plan we're not necessarily just moving guys to move guys. We're moving guys to improve the club as well. We're still focused on trying to win and be competitive this year but doing it at the payroll we have to be at."
The free agent signing of lefty Jon Lester by the Chicago Cubs late Tuesday night could have a trickle-down effect on trades for the Reds.
Lester, considered one of the top pitchers on the free agent market along with Max Scherzer of Detroit, told San Francisco Tuesday night that it was out of the running for his services, leaving the Chicago Cubs and the Boston Red Sox in the mix. The Red Sox were the team that traded Lester to Oakland last summer. The Cubs won the bidding war with a six-year deal worth $155 million with a possibility of bumping up to as much as $170 million.
Who he didn't sign with could lead to a trade partnership with the Reds.
While the Reds would rather Lester had landed elsewhere than a National League Central division rival, Lester not rejoining the Red Sox leaves Boston still in the hunt for starting pitching. That's something the Reds have in ample supply. It's also something that is part of the Reds' financial issues.
Johnny Cueto, Mat Latos, Mike Leake and Alfredo Simon are all about to enter the final year of their contracts.
Chances are great that the Reds won't be able to afford to sign all four of those pitchers, so trading one or more of them has to be an option. Homer Bailey was in this position last year. He and the Reds eventually came to agreement on a six-year, $105 million extension. Leake and Simon wouldn't command as much money on the open market. Latos would be in that range. Cueto is in another stratosphere, the same one as Lester and Scherzer.
On Monday, Jocketty said the Reds hadn't targeted any of the four for negotiations but it's, again, no secret that Cueto would be No. 1 on their list to sign long-term. The Reds have spoken to Cueto's representatives, Jocketty said.
NEGRON EARNS SHOT: When spring training opens up in February, Kristopher Negron will be at the top of the list of candidates for the utility infield spot. Ramon Santiago was that guy last year but he's now a free agent. Negron surprised everyone with his versatility when he came up to the Reds from Triple-A Louisville in mid-season.
He ended up playing in 49 games between third base, shortstop, second base and the outfield. He batted .271 with a .331 on-base percentage and .479 slugging percentage with 17 RBI and 19 runs scored in 158 plate appearances.
"I don't think Kris has hit as well any place else in his career than he did in Cincinnati those few months he was with us," said manager Bryan Price. "It was if he had an epiphany and figured out how to be consistent at the plate, and he hit lefties way better in the big leagues, better than he did in the minor leagues."
If Negron can continue that kind of play, it would keep the Reds from having to go look for a veteran infielder as they've done in the past with the likes of Santiago, Cesar Izturis and Wilson Valdez.
MLB AUCTIONS: Reds players Jay Bruce, Todd Frazier and Devin Mesoraco are each making donations of time and game-used items to this year's Major League Baseball Winter Meetings charity auction. The auction, in its third year, helps raise awareness and funds to donate for cancer research.
This year's auction will dedicate the funds raised to LUNGevity, the largest national lung cancer-focused nonprofit, in memory of the late Baltimore Orioles Public Relations Director Monica Barlow, who passed away from lung cancer last February at the age of 36.
Bruce, Frazier and Mesoraco have donated meet-and-greets as well as bats and batting gloves. The auction began on Sunday and continues through Thursday night at 11 p.m. on MLB.com.
**If media displays don't appear immediately, please click refresh**
Follow on Twitter FSOhio_KGoheen
---