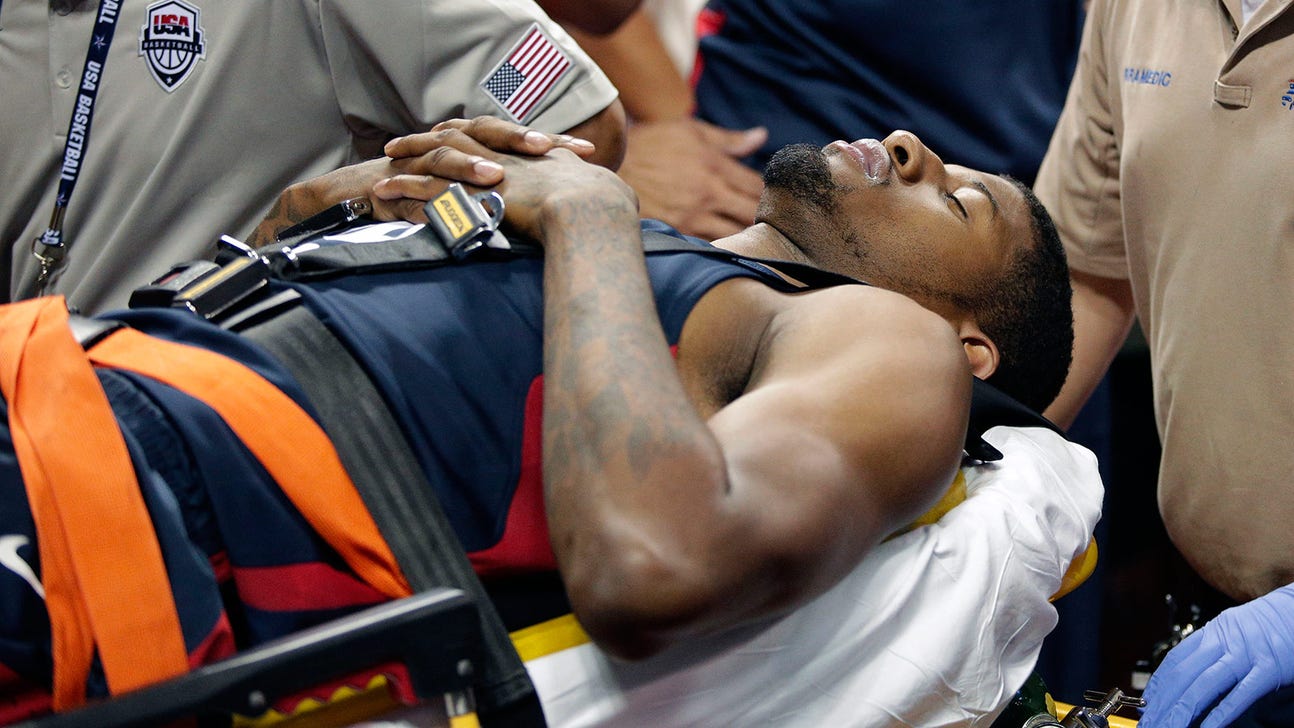 Paul George suffers gruesome leg injury (think Kevin Ware) in US exhibition
Published
Aug. 1, 2014 11:06 p.m. ET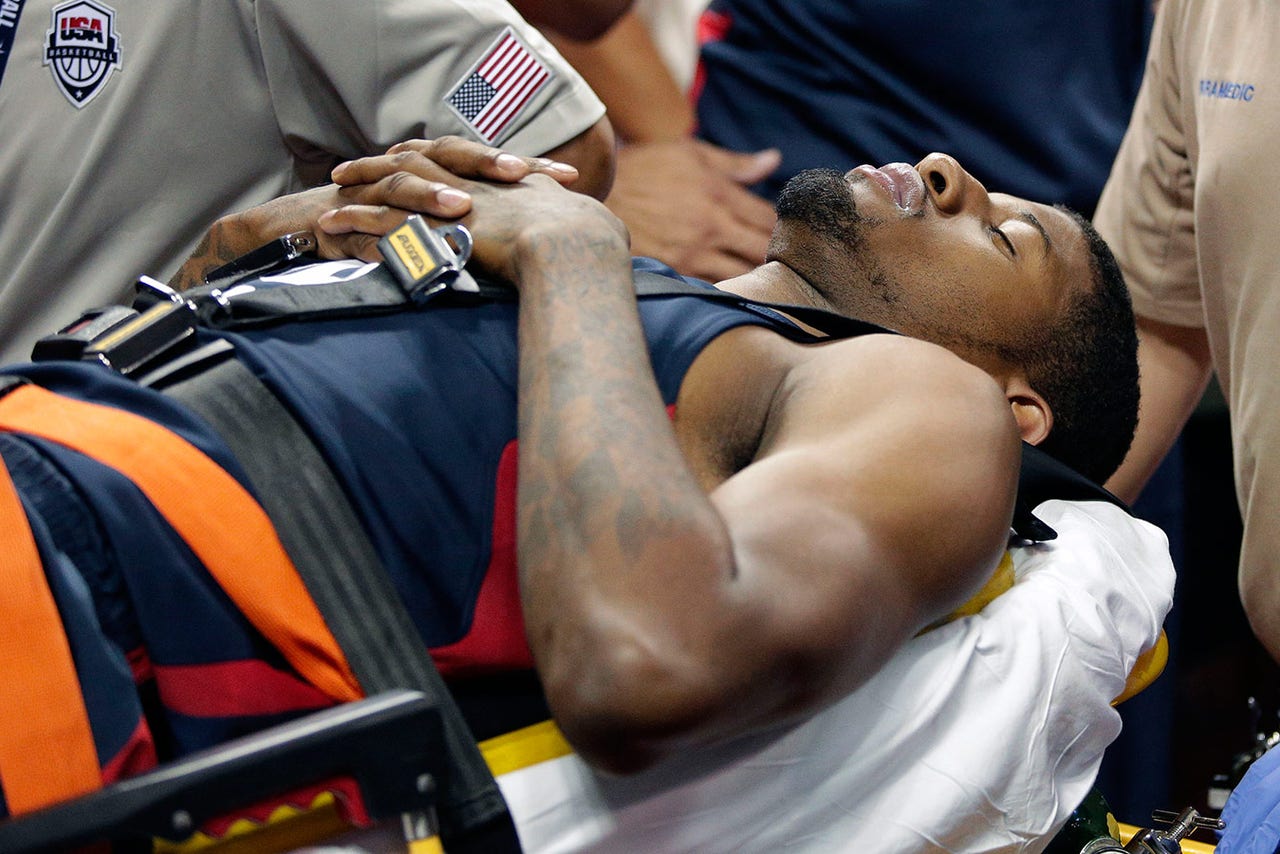 LAS VEGAS -- Indiana Pacers All-Star Paul George suffered a gruesome right leg injury late in the U.S. national team's intrasquad scrimmage Friday night.
George leaped to contest a fast-break layup by James Harden with 9:33 left in the fourth quarter and his leg smashed against the bottom of the backboard stanchion.
After roughly 10 minutes of stoppage, George was taken out of the arena on a stretcher. Coach Mike Krzyzewski then announced to the crowd that the scrimmage would not be finished.
The White team led George's Blue team 81-71.
George was considered a lock to make the final 12-man roster for the World Cup of Basketball that starts later this month in Spain.
---