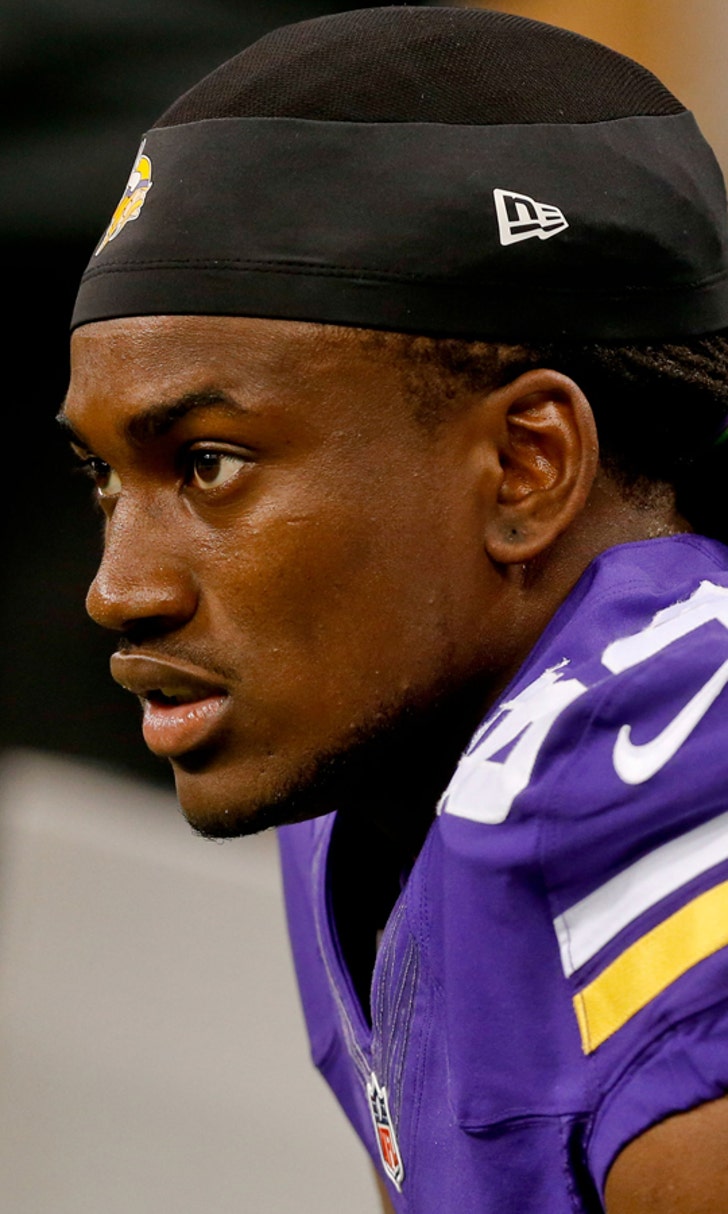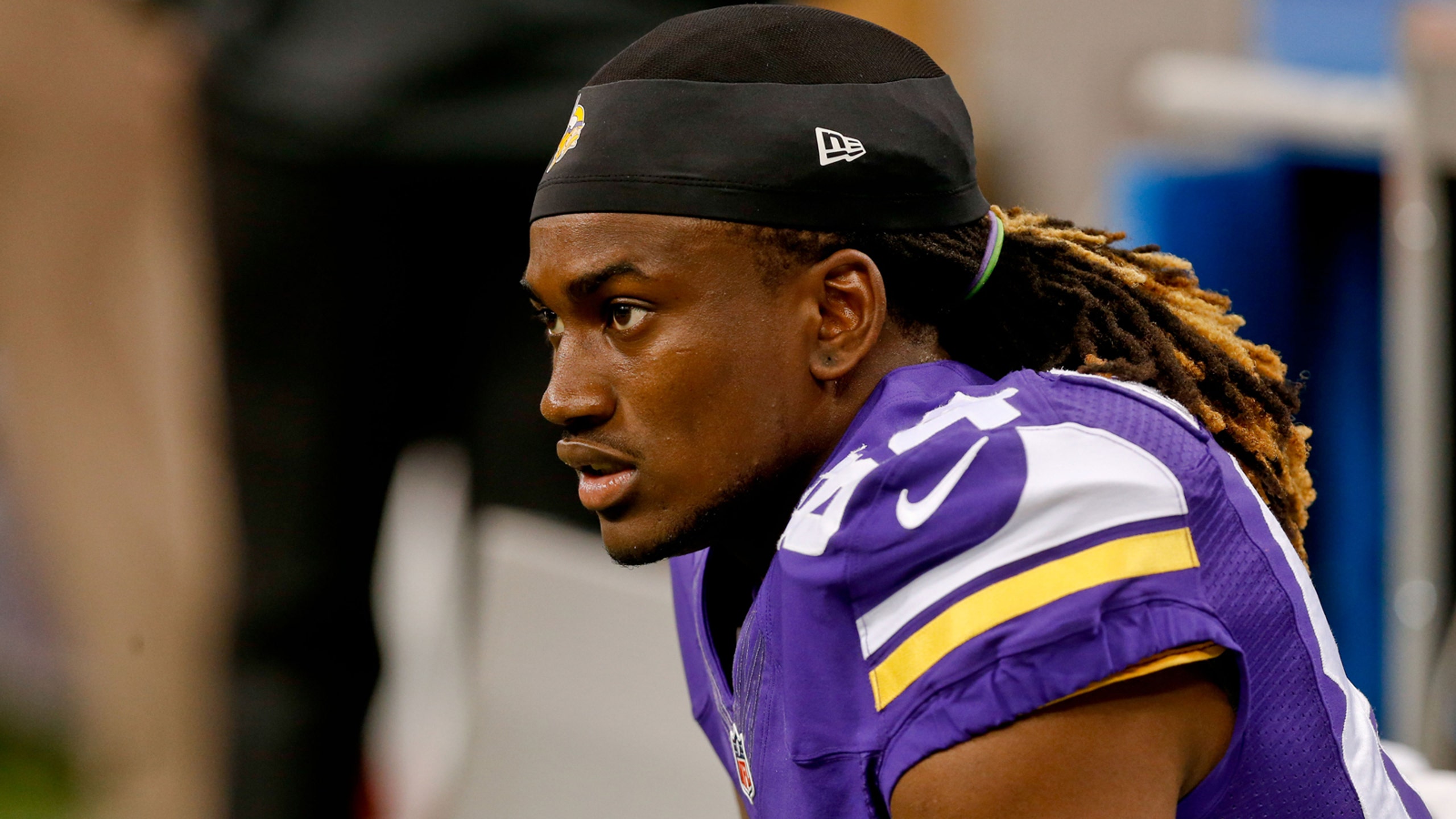 Patterson says he's let people down, now focused on having more fun
BY foxsports • November 20, 2014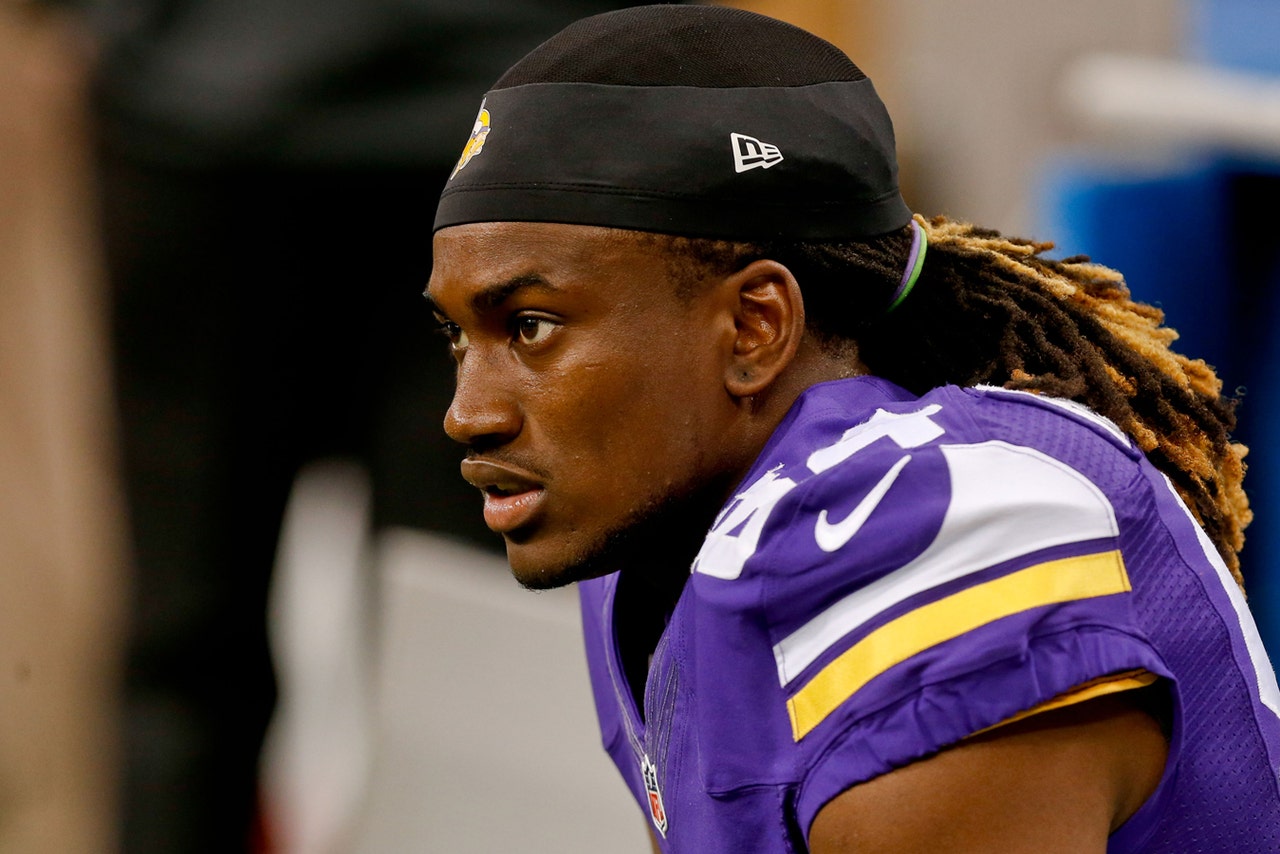 EDEN PRAIRIE, Minn. -- Cordarrelle Patterson's big smile has been present ever since he arrived in Minnesota last year. From his "Flash" moniker to his vibrant style, enjoying himself hasn't seemed to be something Patterson would have trouble with.
Behind the big smile and flashy exterior, though, Patterson said he hasn't had as much fun this season. The second-year receiver hasn't made the impact he expected. The visits to the end zone for touchdowns which came so often at the end of his rookie season haven't been there.
Production -- and enjoyment -- has been replaced by disappointment in himself. In his third offensive system in as many years, Patterson said he's thinking too much and not having fun.
"This week I'm just going to try not to think, just go out there and play ball," Patterson said Thursday. "Have fun, enjoy it and just go out there and try to get a touchdown or something. It's been a long time for me. I only got like two touchdowns this year. That's disappointing for myself and my family.
"I talked to my family a lot about this. They're not happy. At the end of the day, they're my family. They're going to be by my side no matter what, but it's kind of disappointing to myself to only have two touchdowns in so many games. I need to go find my groove, go out there, just be myself and get back happy."
Patterson's much-anticipated second NFL season hasn't been the breakthrough many expected. Patterson hasn't meshed as well with Vikings rookie quarterback Teddy Bridgewater. A full-time player for the first time, Patterson has 28 catches on 59 targets for 332 receiving yards. He has those two touchdowns, one receiving and one rushing, but hasn't scored since Week 7.
By the end of last season, Patterson was one of the more electrifying players in the NFL and ended the season with six touchdowns in the final five games.
"You know, I've been thinking too much," Patterson said. "Last year, I had more fun. This year I've just been having to think too much. I want to make too many plays, and when you start doing stuff like that, you start messing up. I've seen myself mess up a lot this year -- much more than I did last year."
Patterson spoke with the media on Thursday for his usual weekly availability, standing in front of his locker instead of the middle of the Vikings locker room. The big smile would still show up on occasion, but there was more remorse and contrition in his voice.
Patterson was asked what kind of statistics he thought he'd have at this point in the season.
"Not what they are right now," Patterson said. "They've been disappointing. I know I'm letting a lot of people down."
Minnesota coach Mike Zimmer said the team is trying to remain patient with Patterson, noting he's in his third offensive system in as many years. Zimmer said this week that youth is the biggest thing holding Patterson back right now. The player is still learning.
"This is my job," Patterson said. "I just need to find a way to get open, just help Teddy out and the whole offense and just try to get the ball. Everybody knows I'm a playmaker. Every receiver likes the ball. I'm going to try and get more touches in my hand each week and just make plays."
Kudos for offensive line: The entire offense's production has been hindered this year because of the play of the offensive line. Zimmer said this week the team needs to run block better. The Vikings have also allowed 32 sacks this season, tied for fourth-most in the NFL.
Bridgewater was sacked twice in Sunday's loss at Chicago. He's been sacked five times in the past three games after Minnesota allowed 19 sacks in the previous three games.
"I think our protection has been much improved over the last three games," offensive coordinator Norv Turner said. "I think it's helped us. We had 47 snaps against Chicago, so they didn't have as many opportunities to rush us, but certainly in Tampa and in the Washington game that was part of the reason we were able to have the success we had."
Left tackle Matt Kalil has taken the most criticism, but Zimmer said Kalil has shown improvement as well.
"He has been making strides," Zimmer said. "He's been working hard in practice and is continually working on the techniques that he needs to get better at, keeping his base wide. I think he's had a much better month."
Fake punt comes with aggressive coach: The biggest play for the Vikings in Sunday's loss was the fake punt in the fourth quarter when safety Andrew Sendejo ran for 48 yards. Bridgewater threw a touchdown on the next place to gain an early 10-0 lead.
It was Minnesota's first fake punt since the 2004 season.
Special teams coordinator Mike Priefer said Zimmer's aggressive nature opened up the opportunity.
"I don't think I have to sell him," Priefer said. "He's been aggressive since he got here. He asked me back in the offseason about running fakes. Field-goal fakes, punt fakes, surprise onsides, and it has forced me to be more creative, which is good. It's a good problem to have. Not a problem. It's a good opportunity for me to get our guys excited about a big play like that, and obviously they were very excited to run it and succeed with it."
Jennings, Asiata, Floyd still out: The Vikings got several players back to practice on Thursday, at least on a limited basis. However, receiver Greg Jennings, running back Matt Asiata and defensive tackle Sharrif Floyd were held out Thursday.
Jennings is dealing with a rib injury. Asiata is going through concussion testing. Floyd is listed with a knee injury. Zimmer said he hopes each player returns to practice on Friday.
Floyd was limited in Wednesday's practice, but was held out completely on Thursday.
"He practiced most of the day yesterday," Zimmer said of Floyd. "He's just got a bruise. It's not anything real serious."
Receiver Jarius Wright (hamstring), running back Jerick McKinnon (low back) and tackle Mike Harris (ankle) were limited Thursday after missing Wednesday's practice. Linebacker Anthony Barr (knee) has been limited each of the past two days.
Cornerback Xavier Rhodes (ankle) and defensive end Everson Griffen (neck) returned to full practice.
Follow Brian Hall on Twitter
---