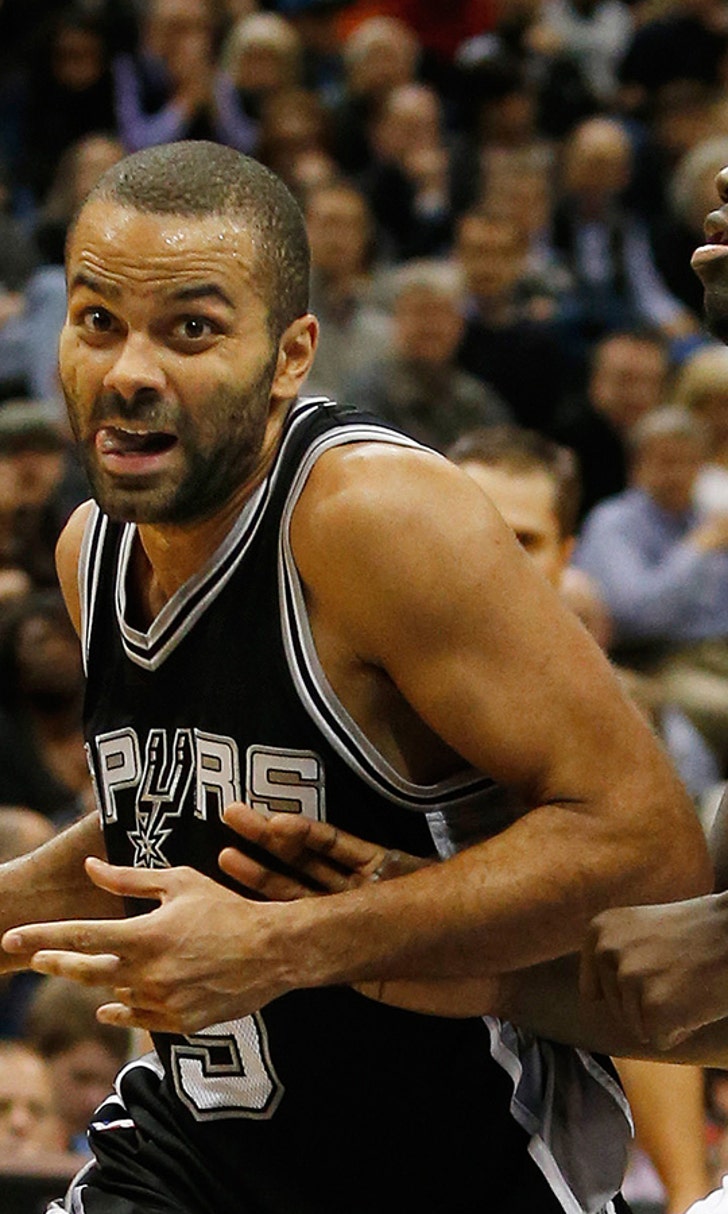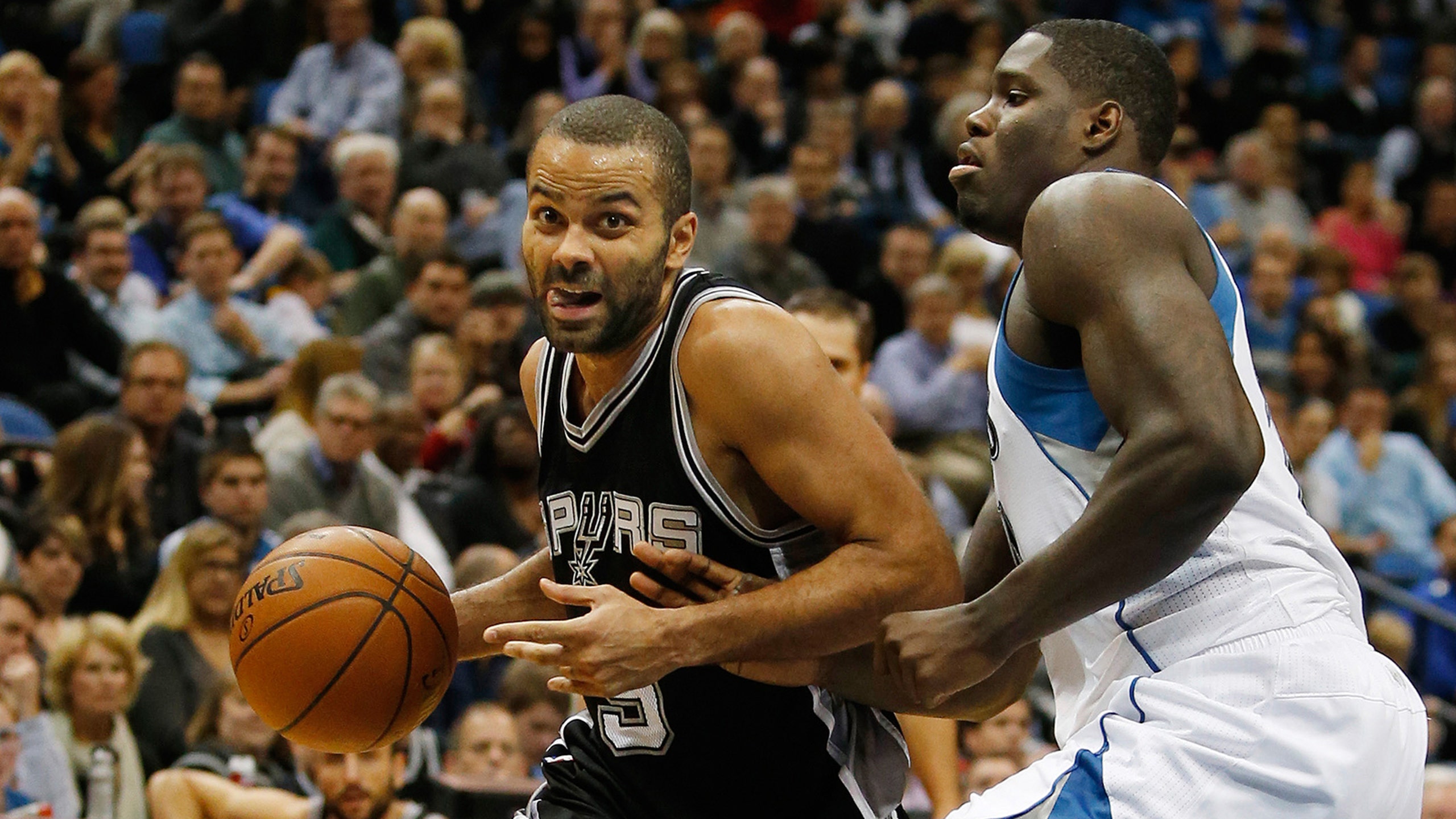 Parker's 28 helps Spurs carve up Wolves
BY foxsports • November 21, 2014
The San Antonio Spurs have opened defense of their fifth NBA title in underwhelming fashion. A blowout of the short-handed Minnesota Timberwolves did little to convince coach Gregg Popovich that the precision and beauty they played with last year was just around the corner.
"It wasn't a fair fight," he said.
Tony Parker scored 28 points in 25 minutes and the Spurs cruised past a Timberwolves team missing four starters 121-92 on Friday night.
Parker made 12 of 18 shots, including all three of his 3-pointers, and Danny Green scored 18 points for the Spurs, who got an easy night with a game against the Brooklyn Nets at home on Saturday.
Anthony Bennett scored a career-high 20 points for the Timberwolves, who had just 10 healthy players after announcing earlier in the day that Kevin Martin will be out indefinitely with a fractured right wrist. The Wolves were also missing starters Ricky Rubio, Nikola Pekovic and Thaddeus Young and backup big man Ronny Turiaf.
The Spurs shot 54.8 percent, including 61.9 percent (13 of 21) from 3-pointers, and out-rebounded the smaller Wolves 53-34.
"They're a lot better than us and they were a lot bigger than us and we really struggled to secure rebounds," Wolves coach Flip Saunders said.
The Spurs have been a little sluggish in the early going here coming off of their breathtaking playoff run. The synergy, the efficiency, the edge that came while they tried to put the heartbreak of the loss to the Heat in the 2013 finals just hasn't been there yet. And they didn't need it on Friday night, either.
Against overmatched point guards Mo Williams and Zach LaVine, Parker sliced and diced the Timberwolves' defense to death with dribble penetration. When he wasn't scoring on crafty floaters or nifty little finishes at the rim, he was collapsing the Wolves' inexperienced defense and finding open shooters for 3s.
"With our team we have a lot of veterans that need rest for the back-to-back," Parker said. "So our mindset was to be focused from the get-go and make sure we can rest the guys in the second half."
The Wolves stayed in it thanks to 15 first-half points from Williams and San Antonio's sloppy ball-handling. The Spurs committed 20 turnovers in the game, but pulled away with a dominant third quarter.
Tim Duncan had nine points and 10 rebounds in 23 minutes and Austin Daye had 13 points and 11 boards for the Spurs.
Andrew Wiggins scored 14 points and Williams was held scoreless in the second half for Minnesota.
"It's a process," Wiggins said. "It's a long season and everyday I'm learning and getting more comfortable with different things, different situations."
---