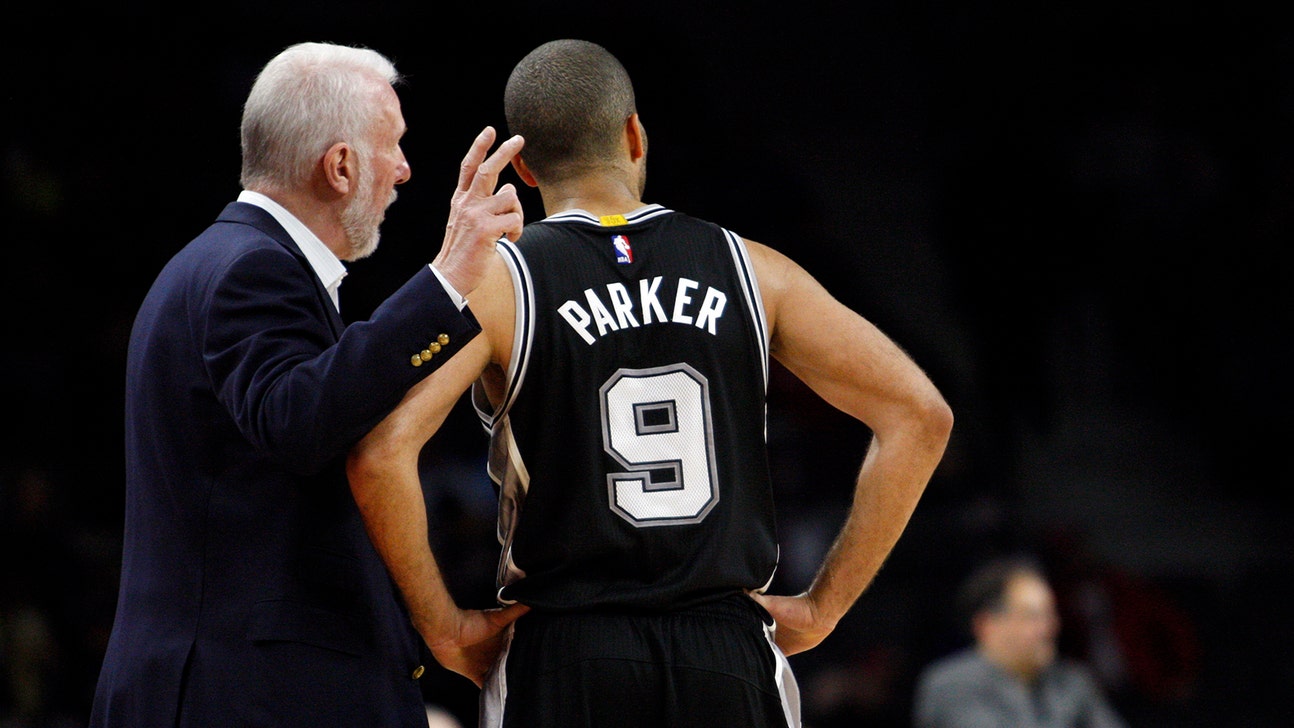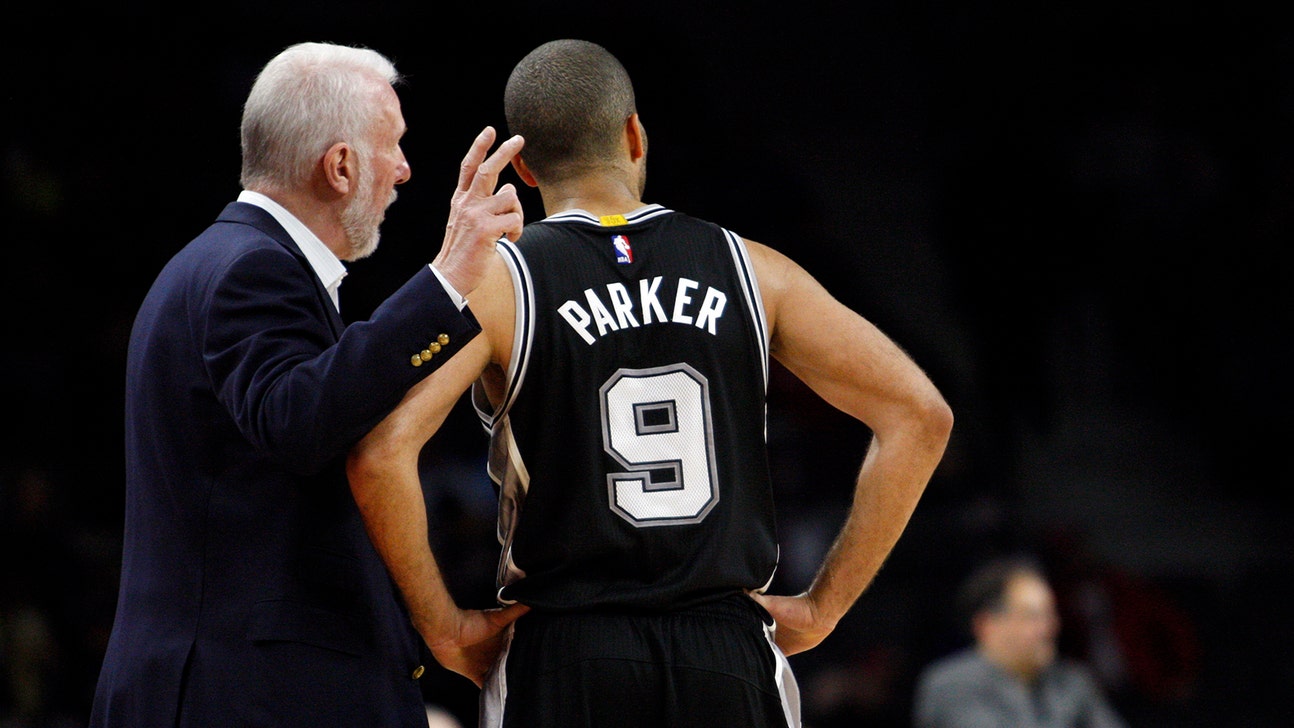 Parker must break out of slump for Spurs to have chance of repeat
Published
Feb. 27, 2015 6:29 p.m. ET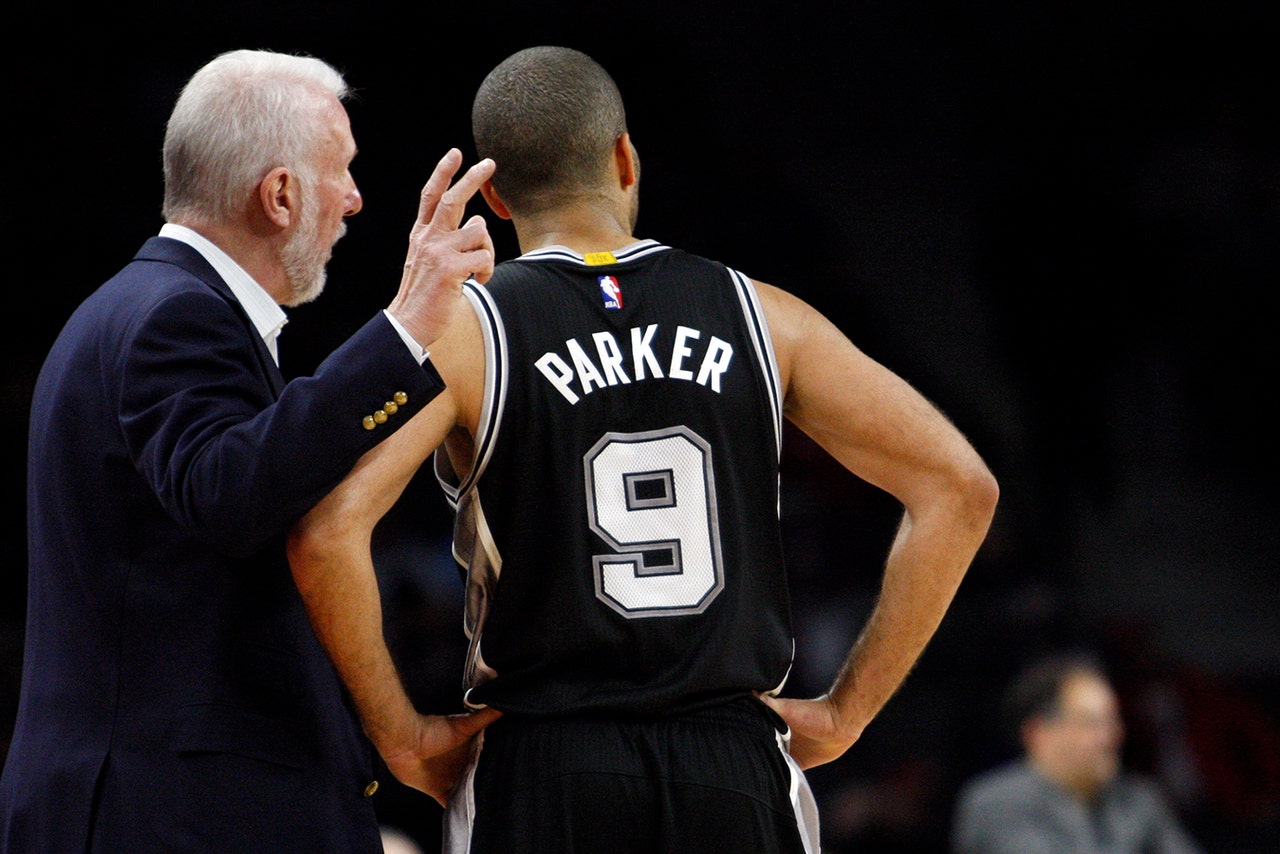 Tony Parker will turn 33 in May. The way his season is going, he must feel like he's stumbling toward 53.
The San Antonio Spurs' six-time All-Star and four-time champion point guard is struggling, and so is his team -- and this at a point in the season typically synonymous with a surge.
The reigning champs take a four-game losing skid into Friday's game at the Sacramento Kings, the front end of a back-to-back that culminates in Phoenix on Saturday and will finally conclude one of the more brutal rodeo road trips in recent memory.
If the Spurs can't win the final two games of this nine-game trip that started on Feb. 8, they'll suffer their second losing month in the last three after going since 1999 without posting a single sub-.500 month. 
At least when the Spurs labored to 8-10 in December they could point to injuries to Parker and small forward Kawhi Leonard, plus a brutal march through Western Conference playoff teams.
But these days the Spurs' injury report is blank. But a glance at Parker's face -- and his stats -- surely suggest that the injury report is lying. Parker returned on Jan. 6 from a hamstring injury he couldn't seem to shake. In the 22 games since, Parker's numbers are pedestrian: 11.6 points, 4.6 assists and 2.0 rebounds while shooting just 40.8 percent from the floor.
Coming out of the week-long All-Star break, Parker put up 21 points and 13 assists in a tough loss to the Los Angeles Clippers, but his performance against Chris Paul was something to get excited about. Maybe the week's rest had finally granted him full health. Maybe the slithering Parker -- who orchestrates the Spurs' offense with uncanny drives, floaters, mid-range jumpers and, increasingly, 3-pointers -- had gotten his groove back.
Then came the next three games: nine total points on 3-for-21 shooting and 10 turnovers. The Spurs lost all three by an average of 12 points, including a nine-point defeat at Utah.
"I don't feel great. Everybody knows it. Coaches know it," Parker told the San Antonio Express-News after Wednesday's 111-95 loss at Portland, when asked if he's still dealing with a hamstring issue. "But hey, that's everybody. Everybody's got nagging stuff. It's been a tough year for me since I got back from the nagging injury. I have not been the same since my injury. But I'm not going to use that as an excuse. Everybody knows me better than that. I just have to find a solution, even if I'm not feeling great."
If he can't regain his explosiveness and shooting touch, the Spurs' dreams of repeating for the first time after this remarkable run of success could come to a crashing halt in the first round.
There's still plenty of time for Parker and San Antonio to get right, get on a hot streak and move up -- even into a top-four position and nab homecourt advantage in the first round. They're only 3.5 games out of the No. 4 seed and the schedule turns friendly soon -- more because they're playing at home, not necessarily the lineup of opponents (eight of 14 opponents after the road trip include Chicago, Toronto, Cleveland, Atlanta, Oklahoma City and Dallas twice).
Right now, Parker isn't helping his team, and the stats are staggering. Since Parker returned on Jan. 6, the Spurs' offensive rating with him on the floor is 97.8 points per 100 possessions. With him off the floor it soars to 105.3. Their defensive rating drops from 104.4 with Parker on the floor to 95.0 with him on the bench.
His season averages of 13.8 points, 4.9 assists and 1.8 rebounds are all his lowest since his 2001-02 rookie season. His 46.2 percent shooting from the floor is his lowest since the 2003-04 season (44.7 percent). For his career, he's just an eyelash below 50 percent.
Of course Parker isn't the only culprit in the Spurs' droop to a middle-of-the-pack 13th in offensive efficiency this season, and a team 3-point percentage that's down to 36.2 compared to a league-high 39.7 percent last season.
But Parker does so much to create the space necessary for others to get open looks that his inability to play to his typical standard does debilitate the rest of the attack.
The last three losses are proof. The Spurs averaged 91.6 points and shot 44.1 percent (108-of-245) overall and 32.2 percent (19-of-59) from beyond the arc.
"It's tough right now. It's tough," Parker told the Express-News. "Since I've been with the Spurs, I've never experienced that in a three-game, four-game stretch. We're not making shots. It starts with me. I'm not making shots. Our 3-point shooters are not making shots and everything is tough. We just have to stay positive." 
MORE FROM FOX SPORTS SOUTHWEST: 
- Ranking NFL quarterback salaries
- College football's highest paid coaches in 2014
- Oldest player on every NBA team
- Highest paid player of each NBA team
---