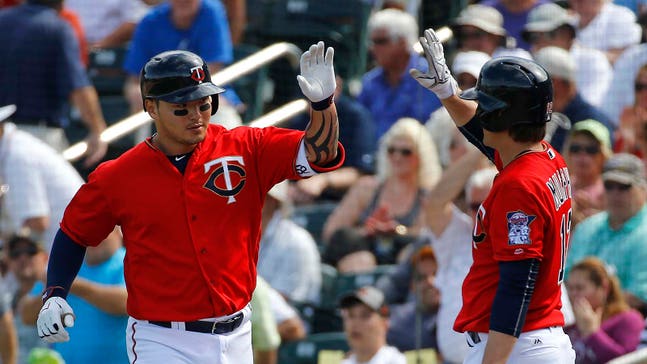 Park has two hits as Twins fall 8-1 to Orioles
Published
Mar. 12, 2016 4:42 p.m. ET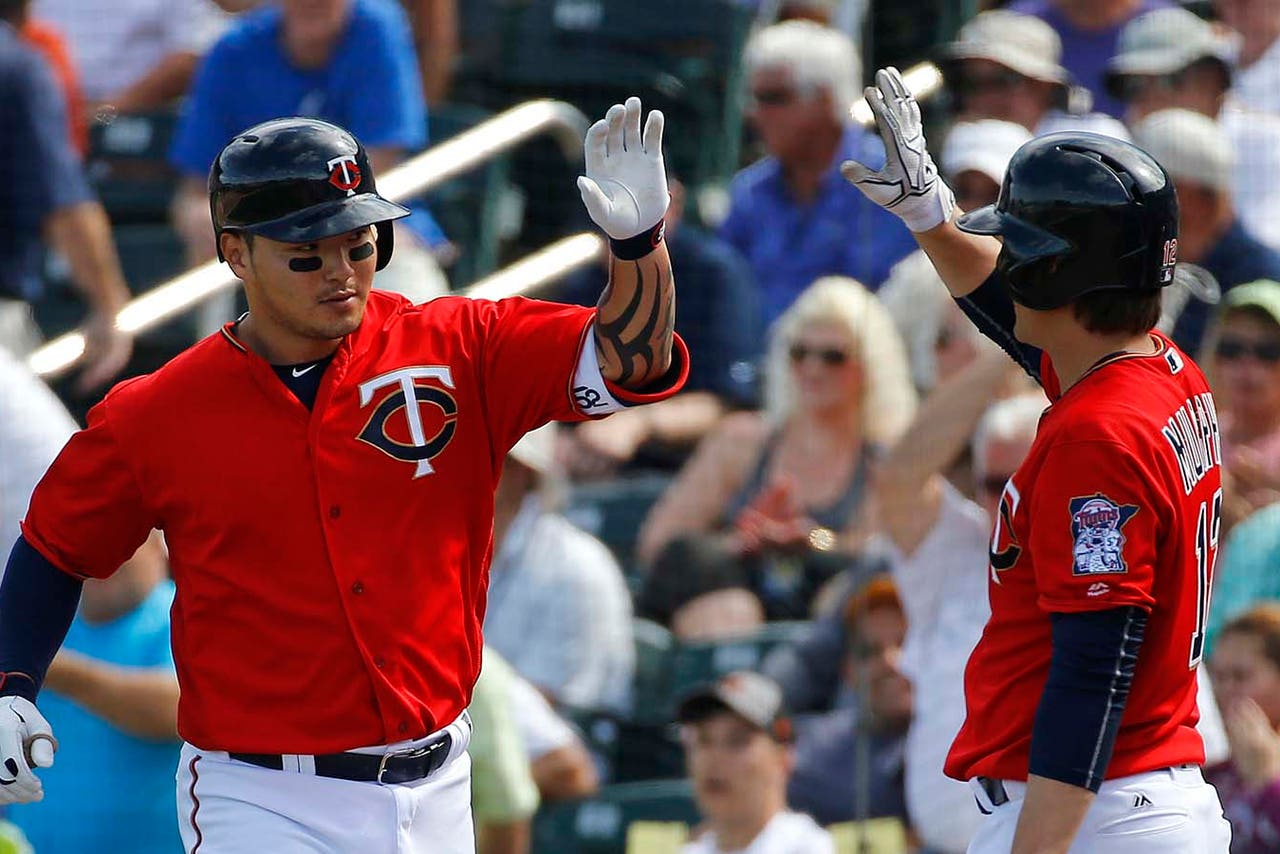 SARASOTA, Fla. -- Manny Machado had two doubles, Mark Trumbo hit a two-run single Saturday, and the Baltimore Orioles broke their spring winless streak with an 8-1 victory over the Minnesota Twins.
The Orioles are now 1-10-2. According to STATS, they had the longest winless streak to start spring games since the 2009 Houston Astros were winless in 19 games.
Manager Buck Showalter said that he wasn't relieved to get a win, but noted that his team's last one was on Oct. 4.
"I was adding up the days in the dugout," Showalter said.
Ubaldo Jimenez allowed one run on four hits in 3 1-3 innings for the Orioles. It was the second time in five days he faced Minnesota. On Monday, Jimenez threw three scoreless innings, allowing one hit.
Trevor May started in place of Phil Hughes and allowed four runs and five hits. Audry Perez and Steve Tolleson hit two-run homers for Baltimore.
Twins designated hitter Byung Ho Park was 2 for 3.
STARTING TIME:
Twins: Hughes was originally scheduled to start for the second time in five days against Baltimore, but manager Paul Molitor elected to start May instead.
Hughes threw a four-inning simulated game in Fort Myers. Molitor said that he wanted to avoid the possibility of Hughes facing the Orioles in three consecutive spring starts and then pitching against them in the first series of the regular season.
"It's not like they don't know him. We just wanted to tweak it a little bit," Molitor said.
Orioles: Jimenez wasn't disturbed about facing Minnesota in consecutive starts.
"You probably don't feel too good facing against those guys too many times, but this is spring training," Jimenez said.
TRAINER'S ROOM:
Twins: OF Danny Santana is out with a tender left wrist.
"We're going to give him a couple of days heading into the off day (Tuesday) to try to get that to calm down," Molitor said. "It's bothering him to swing a little bit. It's something he mentioned."
Orioles: Catcher Matt Wieters left the game in the first inning because of right elbow soreness. Wieters, who had Tommy John surgery in June 2014 and didn't return until nearly a year later, had an X-ray and will be re-evaluated on Monday.
"I think everybody gets alarmed because of, rightfully so, with the surgery there. Hopefully, it'll manage and be OK," Showalter said.
Chris Tillman, who missed his first start with a strained right hip flexor and threw two innings in a "B" game against Pittsburgh on Thursday, will make his first Grapefruit League start at Toronto on Tuesday. Catcher Caleb Joseph has missed the last three days with flu-like symptoms. Showalter expects him to play Sunday.
ALVAREZ TO DEBUT:
Showalter says that Pedro Alvarez will make his Orioles debut on Sunday. He signed with Baltimore on Thursday.
"Most of our guys had three or four days of the offensive work before they played in the intrasquad games, and today is Pedro's third day," Showalter said
UP NEXT:
Twins: Host Baltimore on Sunday in Fort Myers with RHP Ricky Nolasco making his third start. Nolasco threw three scoreless innings against St. Louis on Tuesday.
Orioles: Miguel Gonzalez makes his third start against the Twins. In his first two, he's allowed eight runs on 11 hits in four innings.
---
---