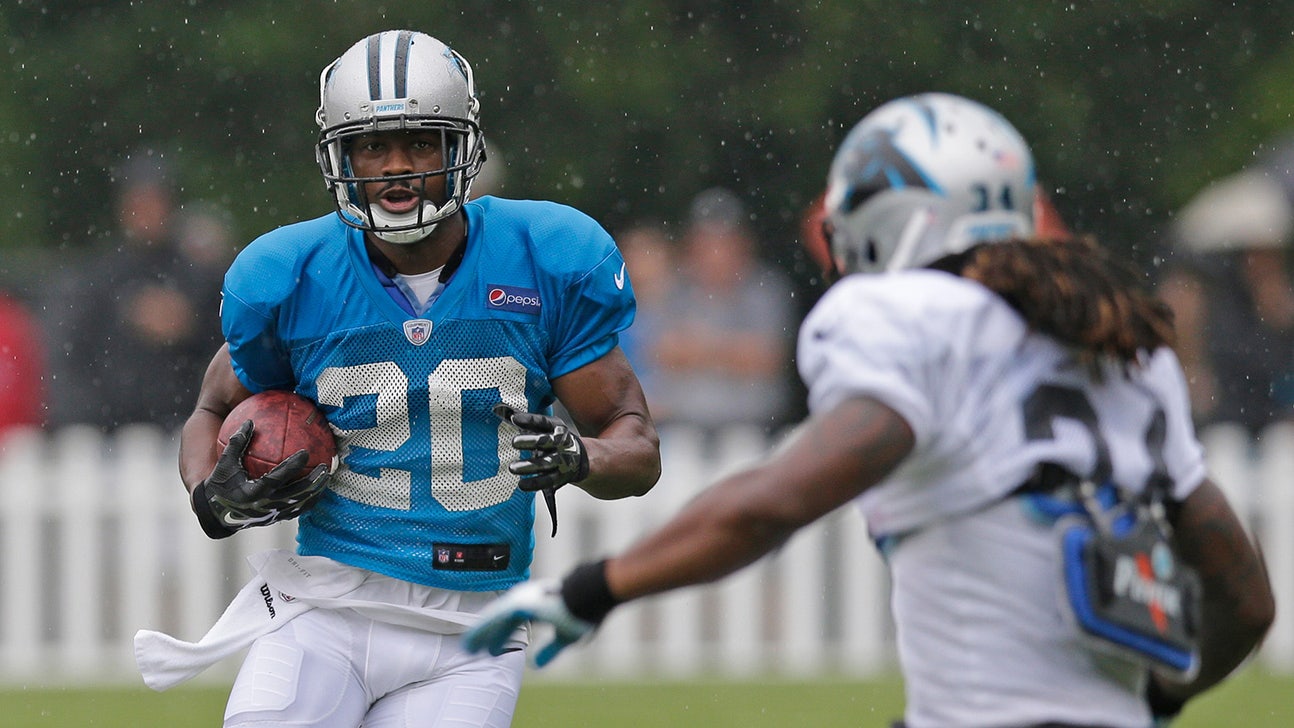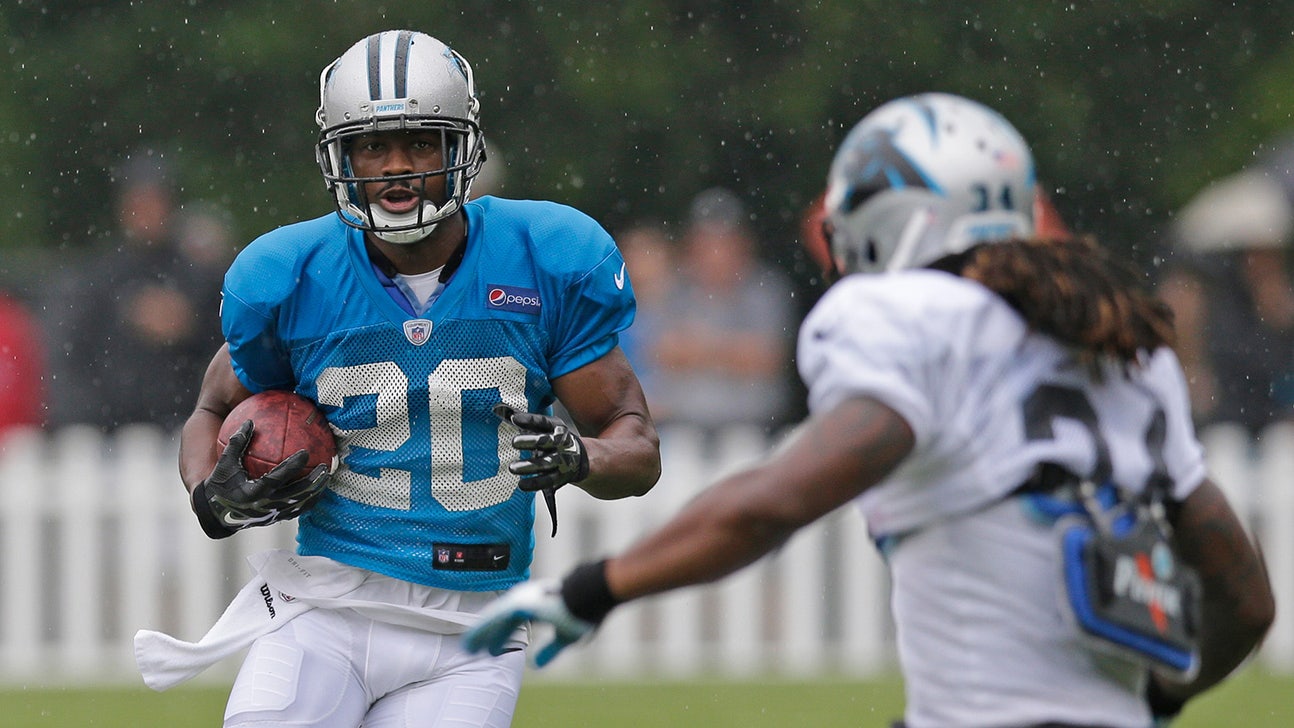 Panthers relying on veteran Cason to help shore up secondary
Published
Aug. 1, 2014 4:53 p.m. ET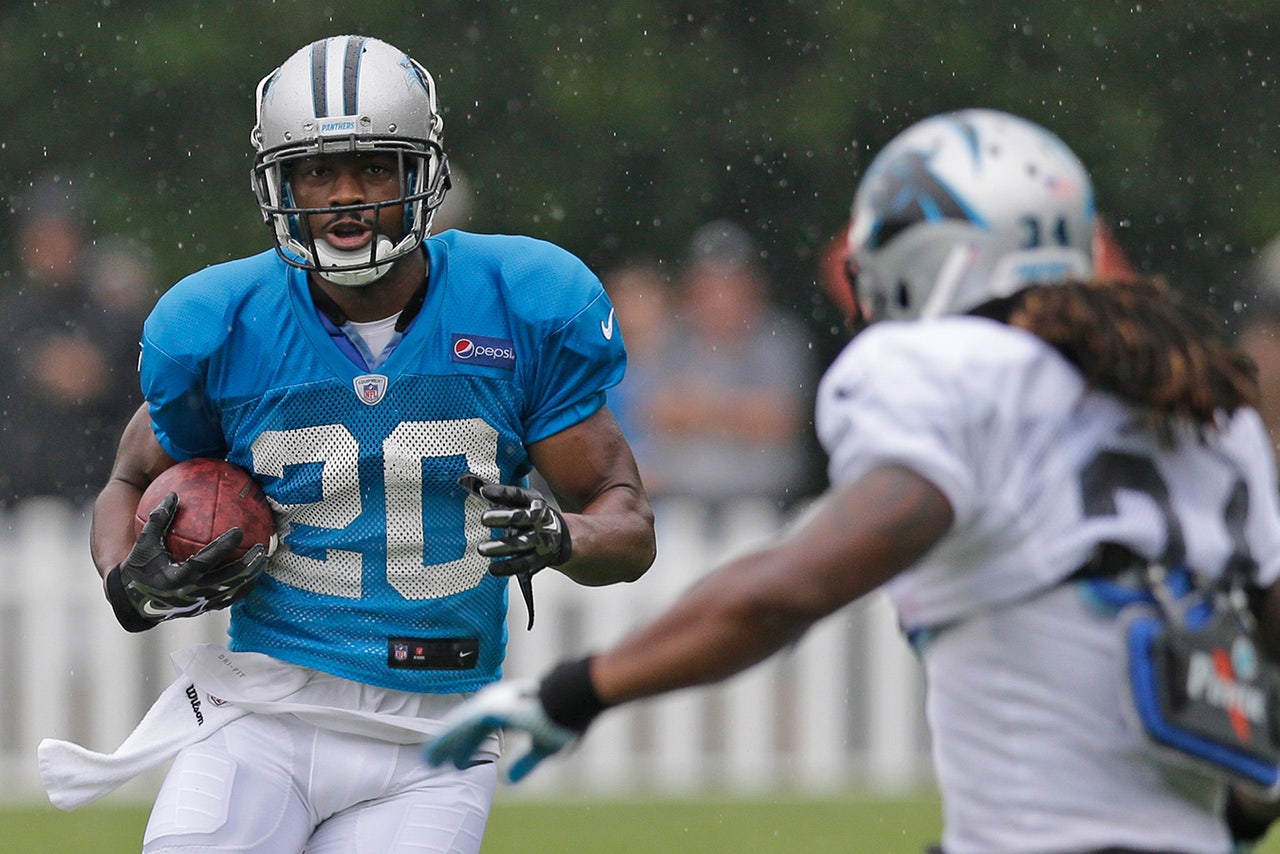 The Carolina Panthers are pinning their hopes for a starting cornerback on a player that was listed by a national media outlet as the fourth biggest draft bust in San Diego Chargers history.
But head coach Ron Rivera and secondary and passing defensive coordinator Steve Wilks know all about Antoine Cason from having both coached him from 2008 through 2011, so there's a good chance those two know something about him that other teams don't. So, after a lackluster season in Arizona, where Cason couldn't crack the starting lineup, there are expectations that the 28-year-old will provide exactly what the Panthers need -- help in the secondary.
"I signed here expecting to compete," Cason said. "My whole thing is competition. It's always been that way. I'm at a position where there are a lot of competitors, so I came in knowing I had to come in and do my thing, continuing to have the confidence and setting goals for myself and reaching those goals. Like I always say, my expectations for myself far exceed what anyone else thinks of me. So continuing to come in with that mindset helps me be the player that I want to be."
It's been a tough career for Cason, who was drafted 27th overall in the first round by the Chargers in 2008.
While he played in every game his first two seasons, he didn't get a lot of playing time as he sat behind two stars in Antonio Cromartie and Quentin Jammer. He finally got his chance to breakout in 2010, when he was inserted into the starting lineup. Cason started 45 games over the next three seasons, but his performance was classified as substandard -- despite snagging a combined eight interceptions over that time -- as he would routinely get beat on routes.
Cason signed with the Cardinals last season, but once again he couldn't break into the starting lineup and was considered a letdown. He and the Panthers hope this will finally be the place where he can emerge as a quality corner. However, should it not work out, the Panthers only invested $730,000 in a one-year, league-minimum deal.
"I can be that player anywhere I am," Cason said. "That's my mindset. But I'm here now and that's what I'm thinking about. I don't really care about where I could've been or where I'm not right now, this is where I am, so I'm going to be where I am."
Considering what Carolina general manager Dave Gettleman did so brilliantly last year in piecemealing together a serviceable secondary with almost no money to spend, there is reason to believe that Cason could work out.
Cason has shown himself well early on in camp, intercepting quarterback Cam Newton on numerous occasions. But doing it in camp and doing it on a consistent basis during the regular season are two entirely different things.
"I feel I've played pretty well and continue to get better each day and continue to do the things I need to do to be the best player I can be," Cason said. "(Cam) has given me a little bit (of grief), but that's all part of it. We're all continuing to get better each day. It's training camp and we're all going to make mistakes, just clean them up and be better the next day."
Cason may also provide another desperately needed aspect for the Panthers by returning punts. He's been fielding them in practice. He's used to it somewhat, having returned 14 punts in 2010, but has only returned two since.
"I want to be out on the field," he said. "I love returning. It's an exciting time, so for me whatever I can do to help us win is key."
---