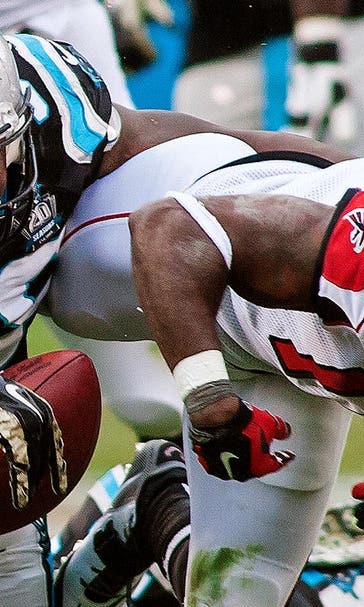 Panthers LB Thomas Davis prepping for third straight NFC South title
April 20, 2015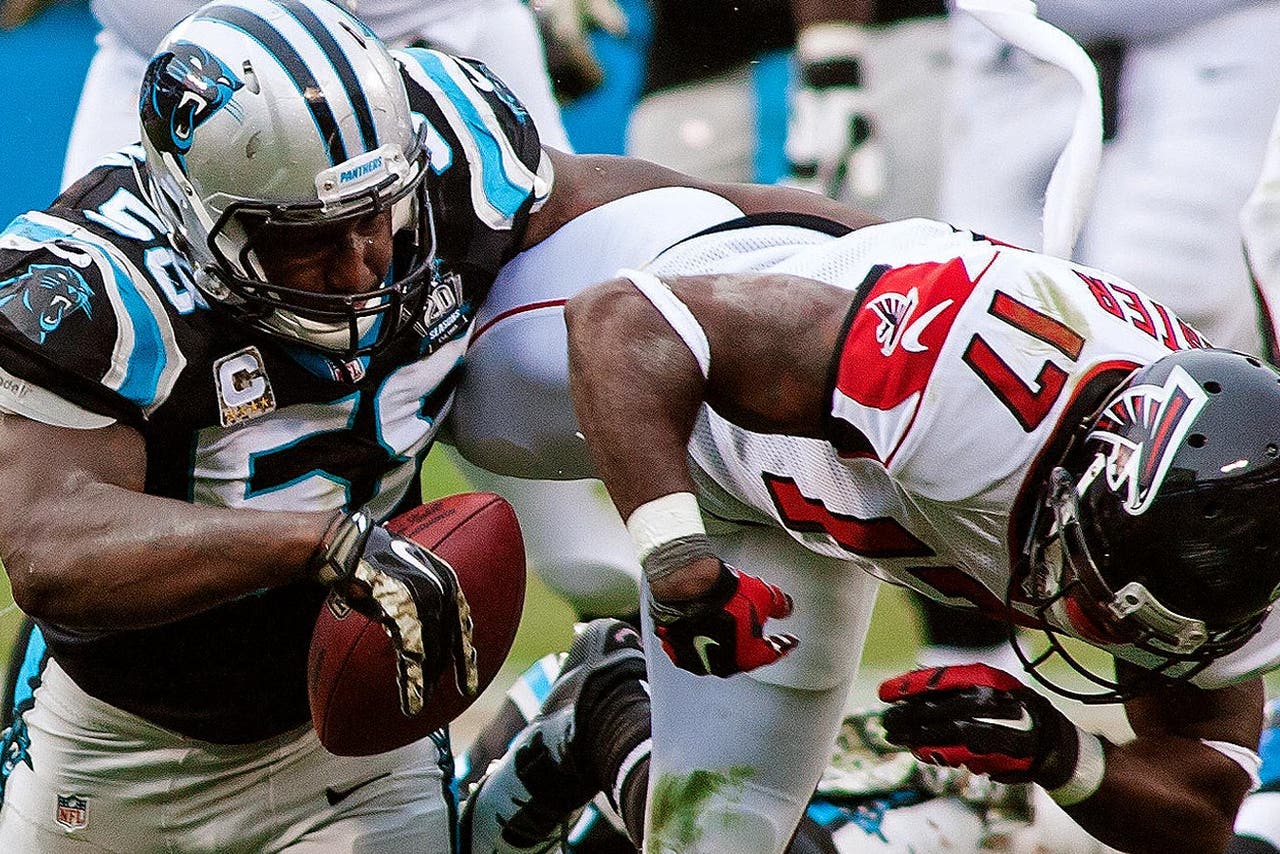 CHARLOTTE, N.C. -- The Carolina Panthers will enter their 21st season still without back-to-back winning seasons, but they are the two-time reigning champions of the NFC South Division. After arriving for the first day for offseason workouts, Panthers Pro Bowl linebacker Thomas Davis said Monday that he's chomping at the bit to get the 2015 season started.
And it's understandable considering Carolina won its final four games of the regular season just to make the playoffs at 7-8-1, before beating Arizona at home in the first round of the NFL playoffs. The Panthers eventually lost the next week at Seattle, but the way the team came together after starting 3-8-1 is one of the main reasons why there's plenty of optimism.
"I'm more excited about this season than I have been in a long, long time," Davis said. "A lot of that has to do with the way we finished last season. I can definitely tell you we won't have that long losing streak like we had last year. I'm actually looking forward to starting this three-peat thing."
Another reason for Davis' excitement is the addition of veteran cornerback Charles "Peanut" Tillman, who has spent his entire 12-year career with the Chicago Bears. Tillman is a two-time Pro Bowler, but has finished each of the last two seasons on the injured reserve. Despite the injuries, Davis is elated to finally call Tillman a teammate after trying to recruit him to the Panthers last offseason.
"When you think of adding a guy like Charles Tillman and what he's done in this league, and he's had to deal with injuries over the last two years, but we know what kind of player 'Peanut' is," Davis said. "As a defensive player and a fan of this league, you sit back and watch what this guy's been able to do."
No player in NFL history has had 40 forced fumbles and 40 interceptions in a career. Tillman needs just four picks to make it happen.
"We want to help him get those four interceptions that he needs to become the first player to ever have 40 and 40," Davis said. "I'm excited to have Peanut here. With his veteran leadership and what he brings to the secondary, I feel like he's that piece of what we've been missing to take us over the top."
With safety Roman Harper and Tillman patrolling the secondary along with youthful starters Tre' Boston, Josh Norman and Bene' Benwikere, Davis thinks it's a perfect blend.
"Last year, we had a lot of young players come in and step up," he said. "We're excited about having those young guys get better and excited about the additions we've made."
All of that might not mean as much if most of the team didn't show up for these offseason workouts, but they have and to Davis that shows how much this team is focused on reaching the playoffs for the third straight year.
"It's very important," he said. "If you look at the way we're set up right now, we have a good group of guys back that we had last year, but we also have a number of guys that we've just added to the team.
It's important for guys to be here and to come together and jell so we can go into this season as strong as we possibly can.
"It starts today with everybody coming together and working as a group."
---