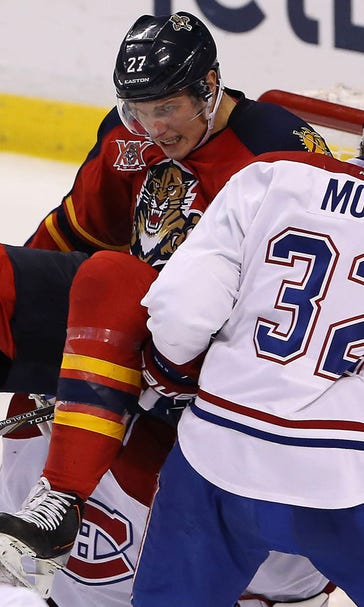 Panthers at Canadiens game preview
BY foxsports • January 5, 2014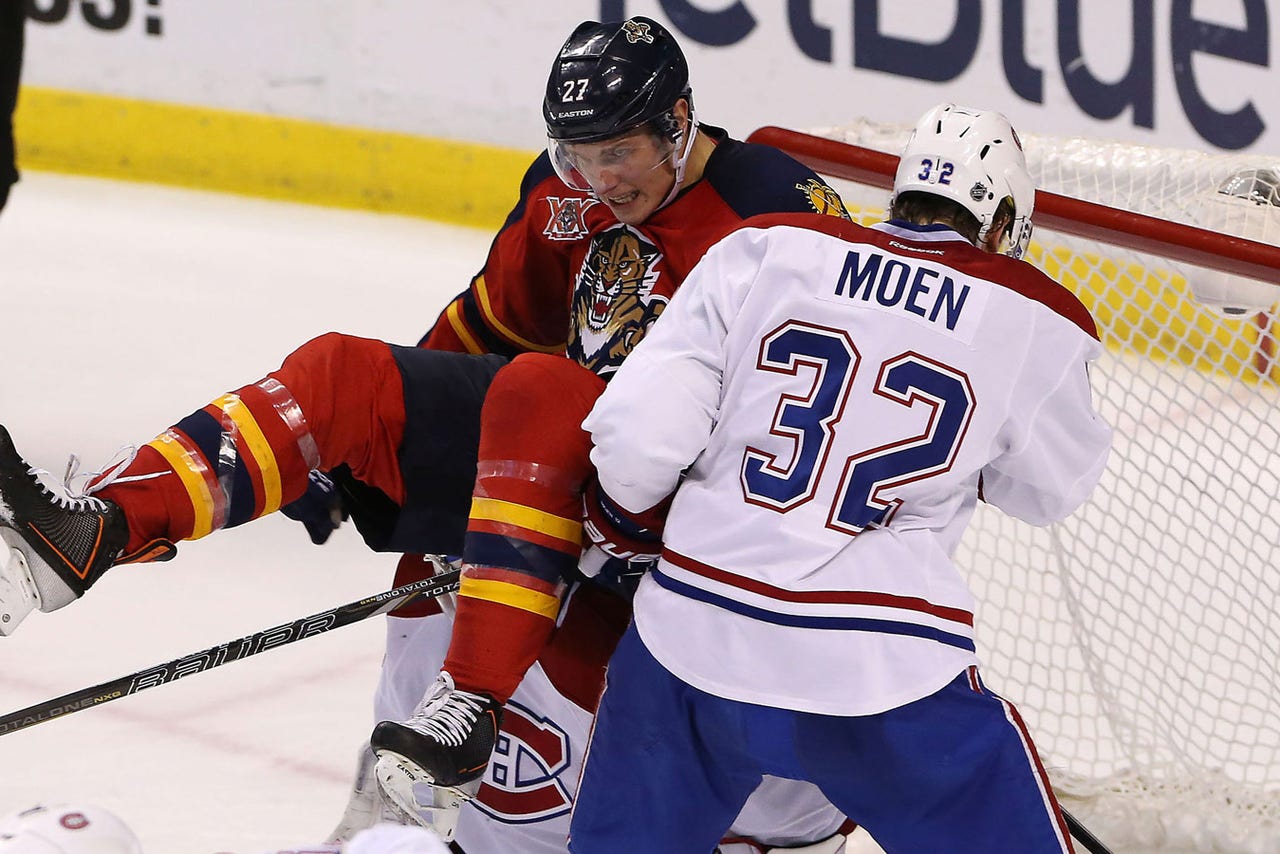 Game time: 7:30 p.m.
TV: FOX Sports Florida
While they're near the bottom of the Eastern Conference standings, the Florida Panthers have been surprisingly successful on the road of late.
They've also proved adept at beating the Montreal Canadiens.
The Panthers look for their third win over the Canadiens in less than a month Monday night in Montreal.
Florida (16-20-6) currently sits ahead of only two teams - Buffalo and the New York Islanders - in the East and is in front of just the Sabres in the Atlantic Division. The Panthers, though, have managed to add to their point total lately by going 2-0-1 to wrap up a five-game homestand.
After allowing the New York Rangers to rally for a shootout win Tuesday, Florida prevented Nashville from pulling off the same feat Saturday. The Predators scored two goals in the final 5:08 of regulation - the tying one with 47.1 seconds to go - but Tim Thomas, Tomas Kopecky and Jonathan Huberdeau helped the Panthers come away with a 5-4 shootout victory.
"The main thing for our team is that we're moving forward, that we continue to go in the right direction," coach Peter Horachek said.
The Panthers will seek their seventh win in 11 road games when they open a three-game trip Monday. Florida began its most recent trek - a four-gamer - with a 2-1 win over Montreal on Dec. 15 and only a 5-2 loss to Winnipeg on Dec. 20 kept it from a sweep.
The Panthers also topped the Canadiens 4-1 on Dec. 29 at home. Scott Clemmensen earned his second victory over Montreal (24-14-5) this season and improved to 8-1-0 with 1.78 goals-against average in 10 career matchups.
Thomas, the team's usual starter, missed both games against the Canadiens with a groin injury. With Florida having two days off after this game, Thomas might get to face Montreal this time and make his third straight overall start.
He's stymied the Canadiens in recent seasons, going 9-4-0 with a 1.83 GAA in the past 14 matchups, including seven in the 2011 playoffs while with Boston.
The Canadiens scored 13 goals during a recent 4-5-0 stretch that included the two losses to Florida, but have matched that total in their last three games. Montreal, though, has given up 17 goals in its past four contests.
"I think what's most important right now is that we get some consistency in our game," defenseman Douglas Murray said.
Following a 6-4 win in Dallas on Thursday, the Canadiens lost for the third time in their past four home games two days later, 4-3 in overtime against Ottawa. Carey Price gave up all three goals in regulation in the first 14:04.
The Senators scored the winner on the power play 58 seconds into the extra session after P.K. Subban was called for a hooking penalty late in regulation. The Canadiens' star defenseman and coach Michel Therrien criticized the call.
"It seems like it's personal to me because it has nothing to do with the game. Based on the standard of penalties, I don't see a penalty there at all," Subban said.
The Canadiens' Max Pacioretty has eight goals and three assists in his last 10 contests but has been held without a point in his last four against the Panthers.
Florida's Brad Boyes has two goals and three assists in his last three games and six assists in his last five versus Montreal.
---