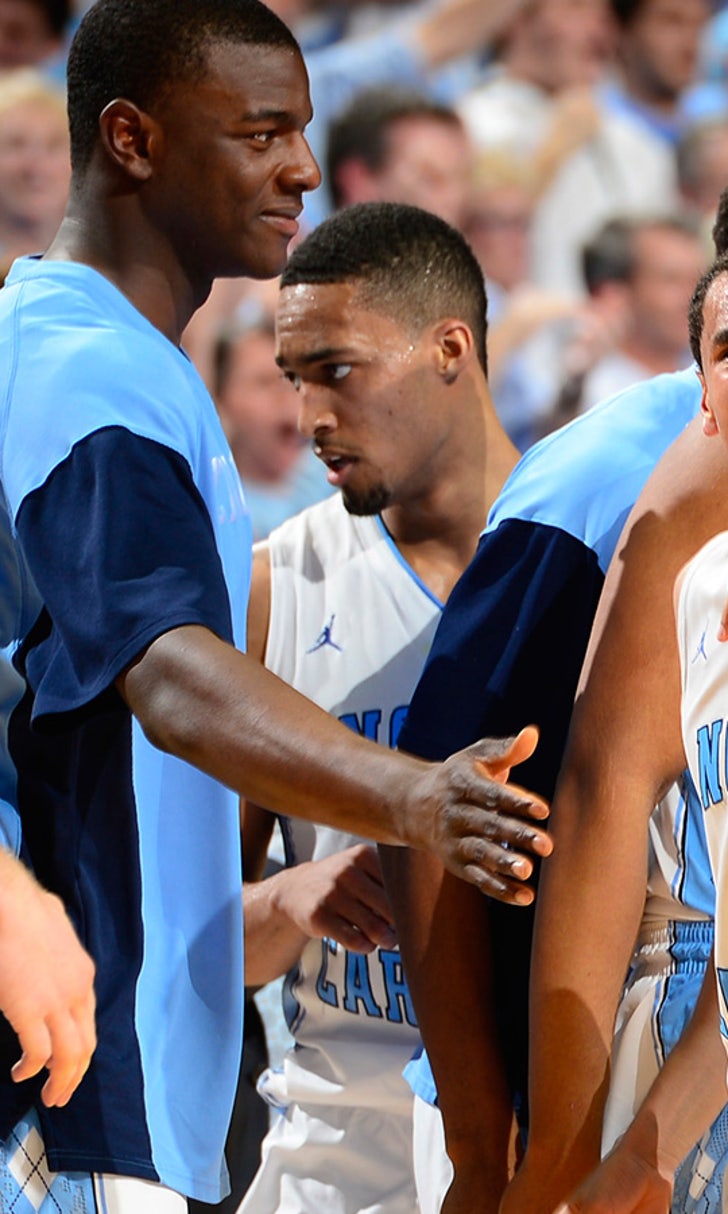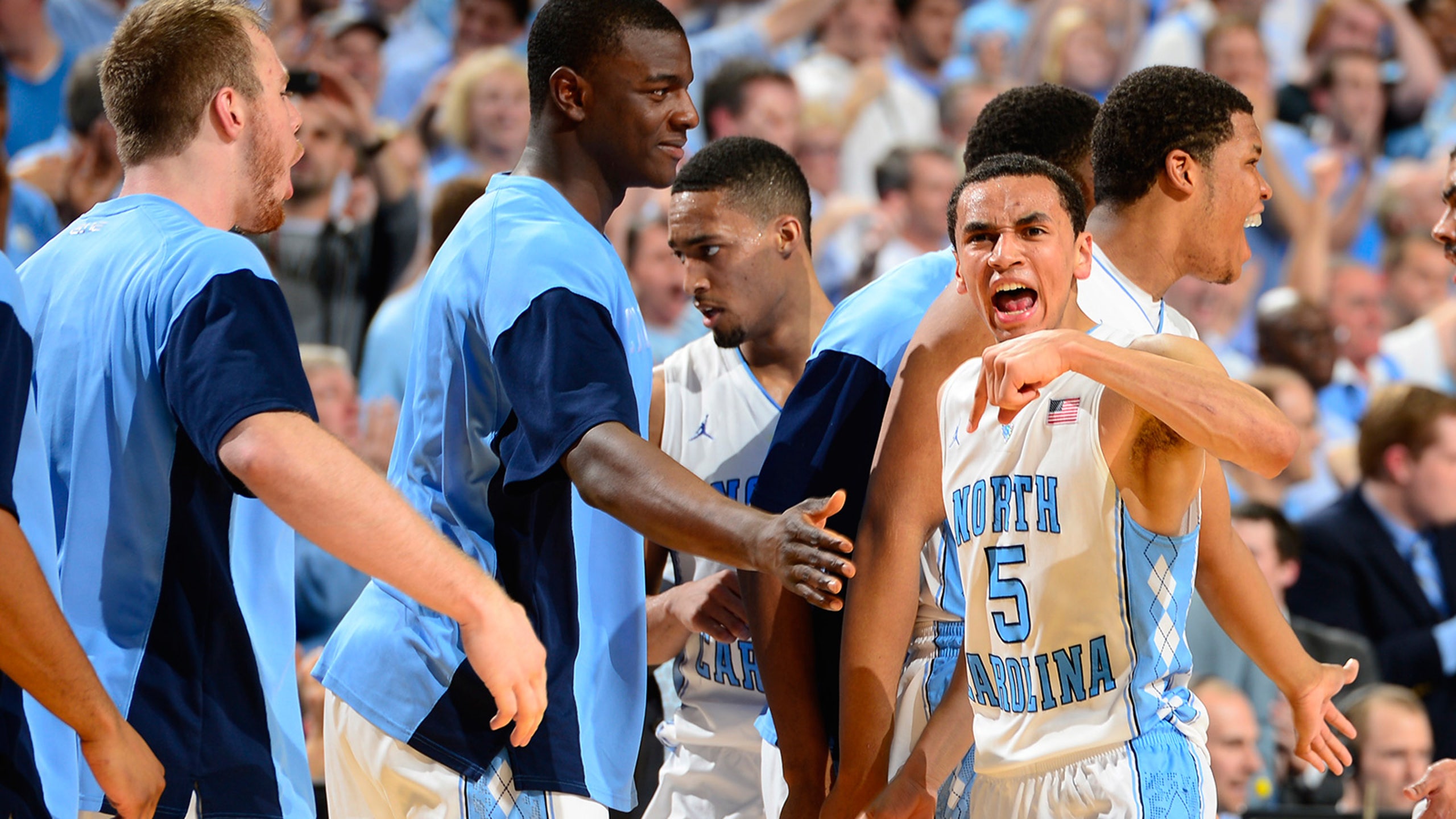 Paige, UNC look to put best foot forward in NCAA tourney
BY foxsports • March 19, 2014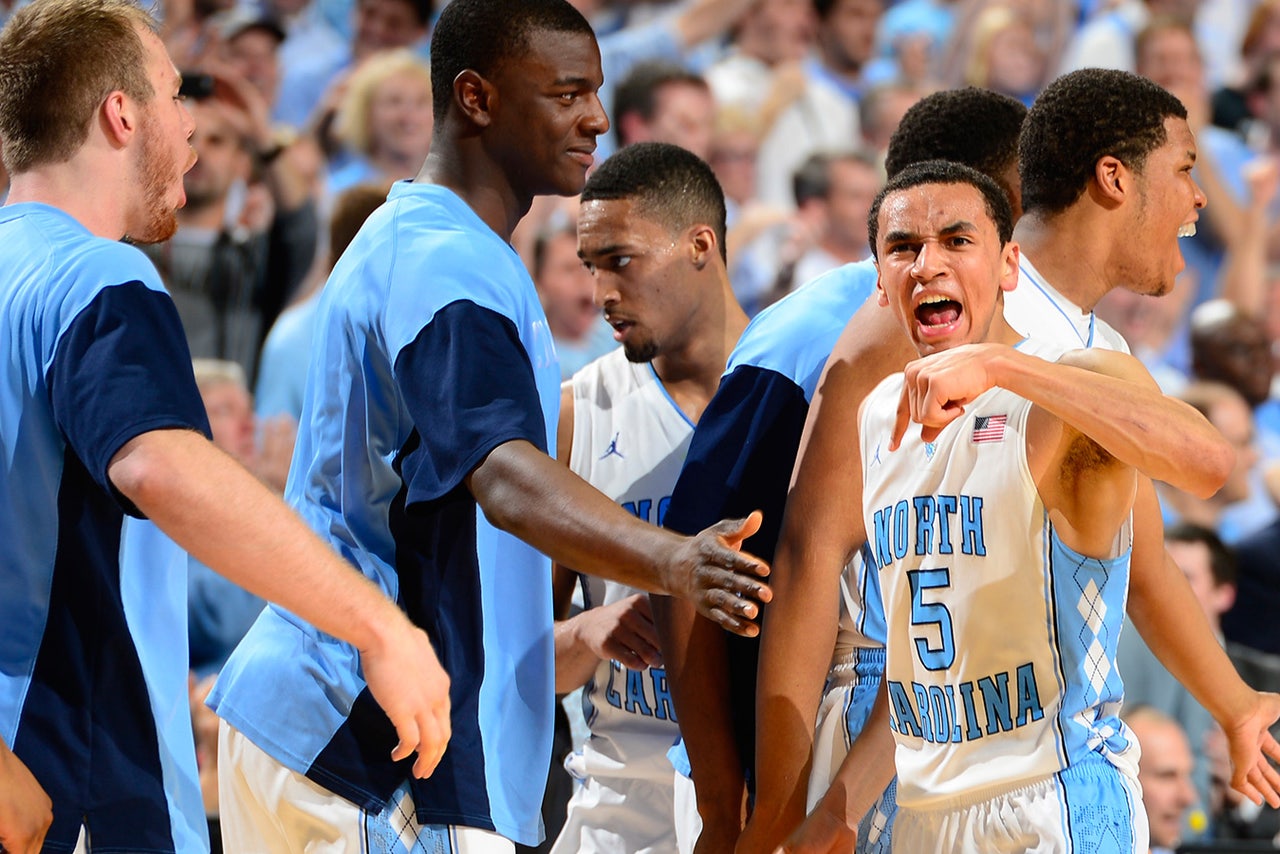 Last weekend, North Carolina was potentially a win away from a No. 5 seed, perhaps 1-2 wins away from being seeded even higher.
But a Friday loss to Pittsburgh in the ACC Tournament quarterfinals leaves the Tar Heels on a two-game losing streak and searching for answers without a lot of time to find them. The answer, though, really lies right in front of them.
"The biggest thing is just to invest more. You can't watch the first 30 minutes of the Pitt game and think we were investing as much as we need to invest," UNC head coach Roy Williams said. "Then I think after that they invested quite a bit, but you can't spot a really good team 19 or 20 (points) and expect to come back just because it's right."
And that's exactly what the Tar Heels (23-9) have done in their last two games, falling behind Pittsburgh by 18 in the first half and 19 with 11:40 to go, only to try to scratch and claw to get back into it and make it a one-score game late. At Duke the week before, a 19-point deficit with 8:31 to go was too much for the Tar Heels to overcome, although they did chop the deficit to eight with 2:50. In both games, they jusu couldn't get all the way over the hump.
In the first part of the season, the Tar Heels were up and down as the supporting cast was up and down. So basically, players not named Marcus Paige (UNC's leading scorer at 17.4 points per game) or James Michael McAdoo (second at 14.2). It meant that neither of those two could have an off night, and there were a lot of unknowns as to where the remainder of the scoring load would come from. Sometimes, it's been Brice Johnson (10.4). Other times, it's been J.P. Tokoto (9.2) or even freshman big man Kennedy Meeks (7.2).
But if one of them couldn't do it and/or Paige and McAdoo struggled, the Tar Heels simply had very little chance to win.
Paige says it's a matter if the team doing what it generally does best -- getting out in transition for easy baskets. UNC has a total of two fast break points in the last two games combined.
"We want balance. We've had that in some parts this year and other times, we've probably had to rely too heavily on jump shots and then myself and James Michael creating shots. When we start running better and playing defense better, I think that gets more opportunities for other guys," Paige said. "I think it starts with us running the ball better. We've done a terrible job of getting out in transition lately. Then in the halfcourt offense, usually the ball ends up in my hands or James Michael's hands and we have to create a play.
It's not a question that if the Tar Heels want to advance in March, they have to return to the things they do well -- running, of course, along with defending and rebounding. The latter was the bigger concern to their head coach.
"We weren't boxing out as well. We weren't going to the boards as well. We weren't getting off the box out when the other team had the inside position," Williams said. "It was just not doing a very good job. It's basically what we consider one of the foundations of our whole program. I've talked about that as being the most important thing there is in the game of basketball. We've led the nation in rebound margin before. We've been in the top 25 to 30 teams several times because I think it is really important. We just slipped."
In the last two games, UNC's opponents have turned 28 second chances into 41 second-chance points, compared to just 17 offensive rebounds for UNC and 18 second-chance points. As the Tar Heels travel to San Antonio set to take on their first-round opponent (11-seed Providence, winners of the Big East Tournament), they're worried about the Friars. As they should be.
But they're more worried about themselves.
Paige had his thumb wrapped during the Pittsburgh game, which was said to be precautionary, although it had been nearly a week since UNC's last game, leading some to wonder if there wasn't a bit more to it. Paige ended that speculation on Tuesday.
"My thumb's fine now," Paige said. "This week, I'm practicing with nothing on it and I'm feeling good."
He did suffer a thigh bruise against Pittsburgh that hobbled him, but the sophomore point guard, who is averaging 25.5 points in the last two games, says it should be manageable.
There are other questions that aren't as easily answerable, though.
All season long, it's been a mystery as to which UNC team will show up. This is a group that's lost to Belmont and UAB, but beaten Michigan State on the road and Louisville at a neutral site. This is a team that started 1-4 in the ACC before going on a 12-game winning streak. They don't have much time left to figure it out, but their head coach feels good about where they are.
"I thought (Monday's) practice was one of our best practices of the year and I told them that we needed to do that four days in a row before we're going to gain something from it."
---