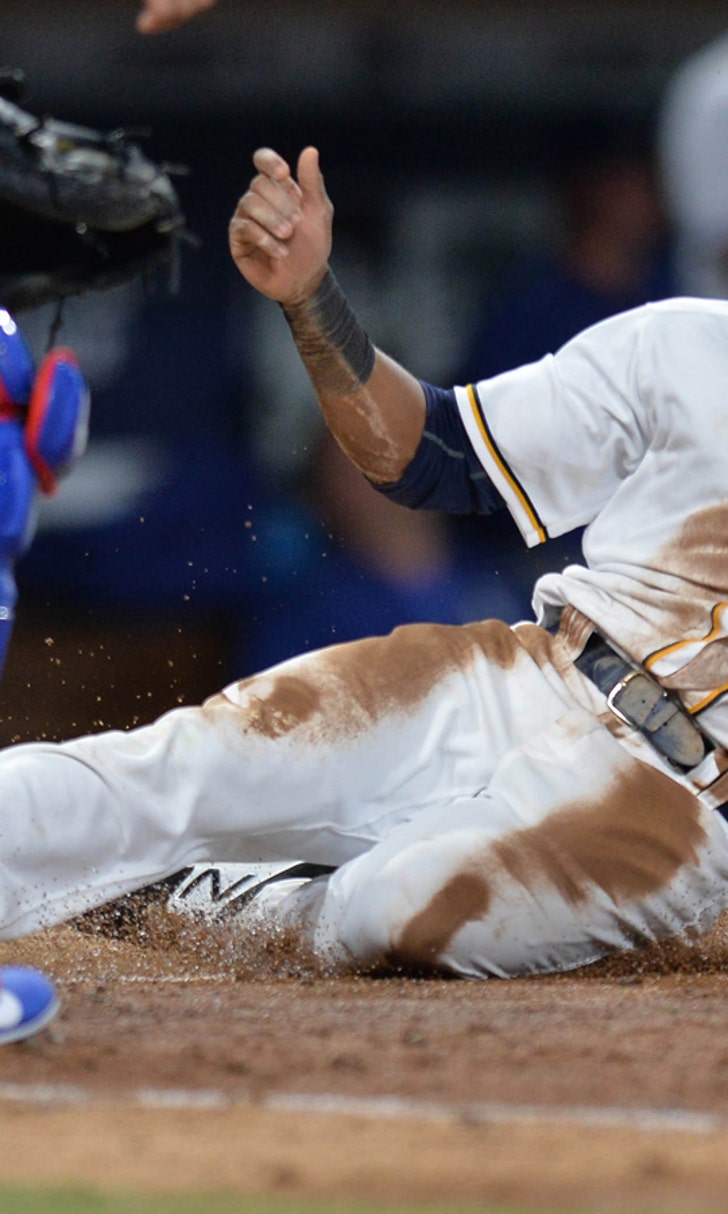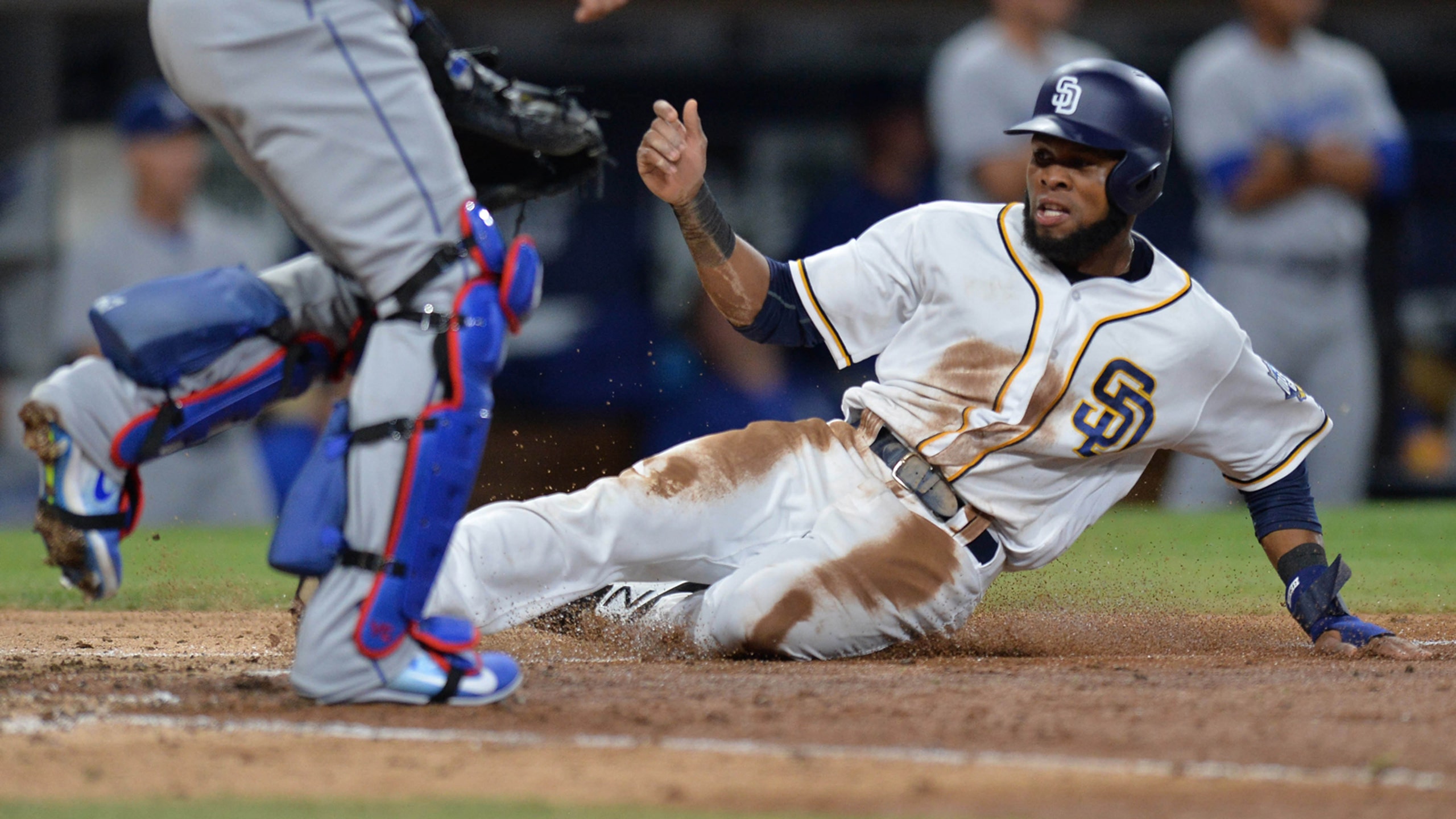 Padres' young prospects leaning on each other as they make strides to the Bigs
BY foxsports • October 7, 2016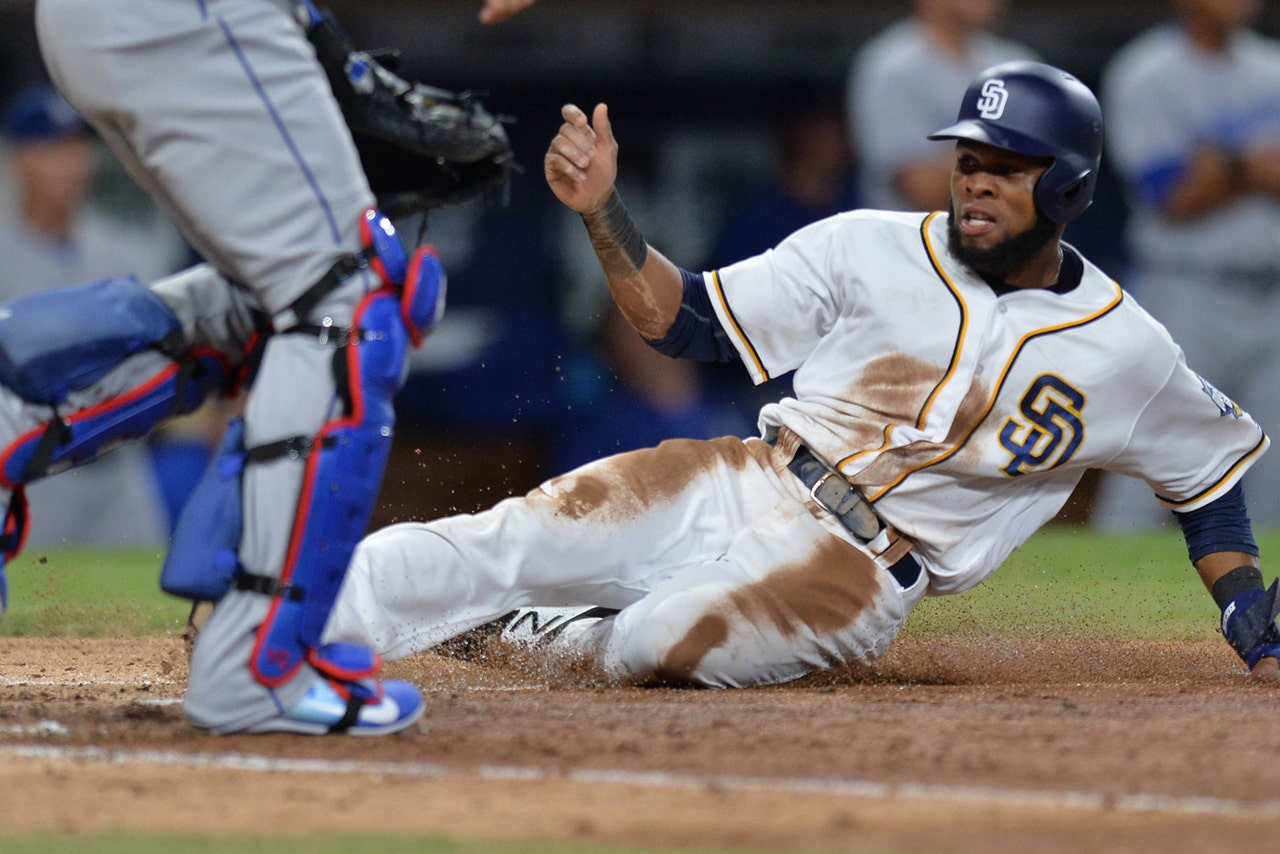 SAN DIEGO -- The San Diego Padres signified their organizational shift from "win-now" to stockpiling young, controllable talent on November 13 of last year, when the team dealt All-Star closer Craig Kimbrel to the Boston Red Sox in exchange for four minor leaguers.
Two of those minor league players -- infielder Carlos Asuaje and outfielder Manuel Margot helped form a dynamic duo at the top of the lineup for the Triple-A El Paso Chihuahuas. El Paso won the Pacific Division title and ultimately the PCL Championship over the Oklahoma City Dodgers.
"I think everyone went into [the PCL Championship Series] with one goal in mind: to win the championship. It was a unique experience because playing in the playoffs is really special, regardless of the level," said Manuel Margot through an interpreter, prior to a recent Padres game.
Margot was the table-setter all year for an El Paso team that led the PCL with a .295 batting average and finished second in runs scored with 786. Margot tied Asuaje for the league lead with 98 runs and added 30 stolen bases. The toolsy outfielder finished the year with a solid .304/.351/.426 as a 21-year-old on minor league baseball's toughest stage despite being nearly five and half years younger than the average player in the league.
"For me, it just comes down to hard work and focus. If you aren't working you will never get the best of your abilities. I work at every part of my game to make sure that I am successful."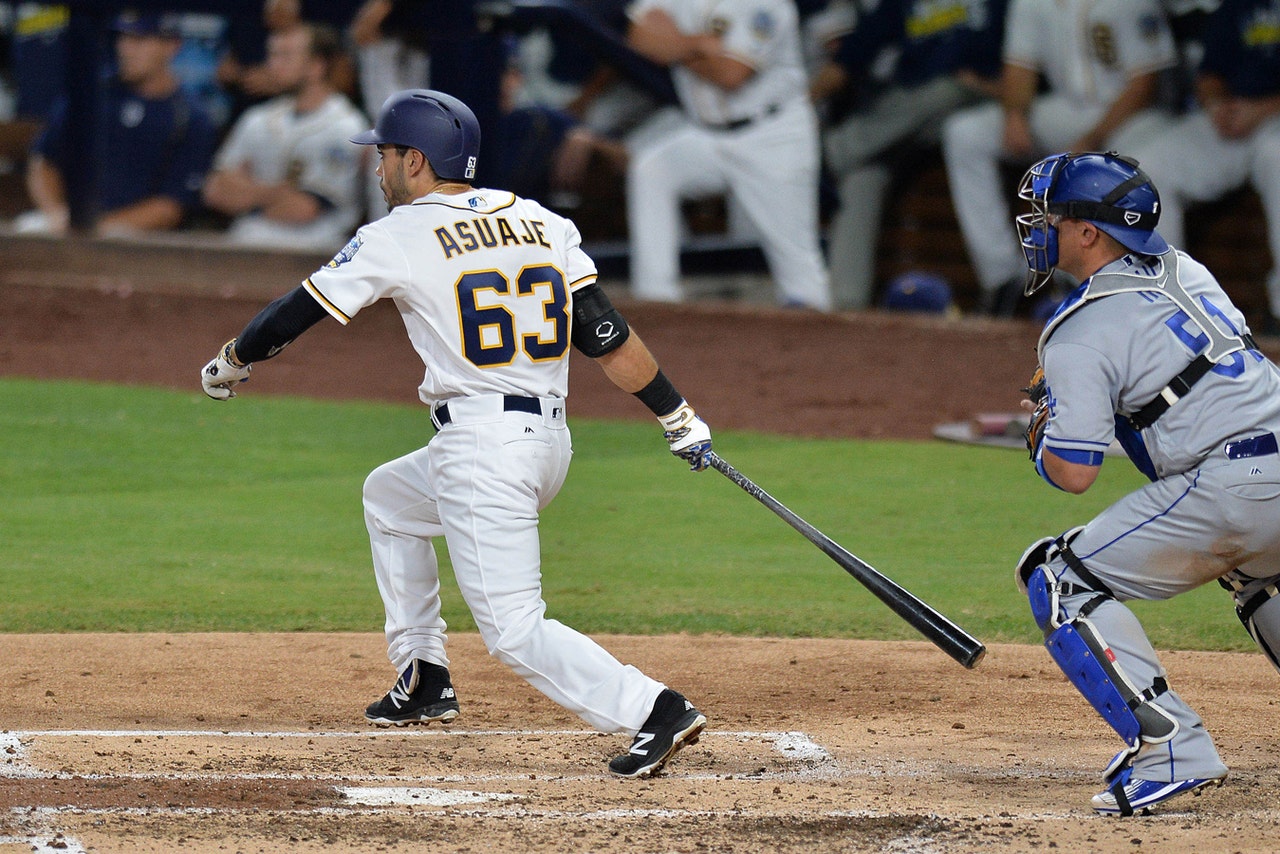 Sep 29, 2016; San Diego, CA, USA; San Diego Padres second baseman Carlos Asuaje (63) hits an RBI single during the fourth inning against the Los Angeles Dodgers at Petco Park.  
Carlos Asuaje, 24, followed Margot in the lineup, adding a potent bat with the ability to make consistent contact and surprising power. The second baseman had 172 hits to lead the PCL and he chipped in with a robust .321/.378/.473 slash-line. His performance was key in guiding the potent Chihuahuas' offense.
"I think the support from my teammates, in addition to my hard work was key to my success. The coaching staff was also tremendous. Really, it was an amazing season all the way around," said Asuaje on his first year in the Padres' organization.
The Padres chose to keep several young players like Margot and Asuaje in Triple-A all year in hopes of giving the potential future core of a winning San Diego squad championship experience. Asuaje believes that playing with the same group of young prospects helped to build the great chemistry that El Paso experienced.
"I really believe that playing together all year helped. Many of us have been together since spring training, so we were able to motivate each other all year. We challenged each other and pushed one another all year."
The two prospects already introduced themselves to Padres fans before making their Major League debuts. Both players were featured in the Future's All-Star Game at Petco Park in July. Asuaje had a pair of hits and Margot made an incredible catch, robbing the Cardinals' Carson Kelly of a home run.
"That whole experience was incredible," said Asuaje. "I got to see how the crowd reacted to the hometown team, in addition to playing underneath the lights of Petco Park. Facing the top-tier competition we did in the game was just a great experience."
"The whole experience [at the Future's Game] helped a lot. They say it's the first impression that counts," said Margot. "It was only one game and one day but I spent a lot of time observing and practicing. I got out on the field to see how the ball carries and I spent some time getting used to the outfield. It made coming up to the big leagues a little bit easier."
As the regular season drew to a close, both players made strides in their games that helped them reach the majors. Asuaje credited a lot of success to his approach against left-handed pitchers. Asuaje hit .333 in 165 at-bats against southpaws -- after hitting just .216 a season ago in Double-A.
"The biggest change was being more aggressive. In the past, there were instances where I was very timid against lefties. That led to me falling behind in the count much faster. This season, I came out and tried to be aggressive early in the count. Also, for whatever reason, I just saw the ball better than in previous years," said Asuaje.
Both players arrived in San Diego, perhaps for good, on September 21st. Asuaje and Margot were both in the lineup for the first time a day later. While they both were held hitless in their first big league starts, Margot had a run-scoring single for his first hit a few nights later.
"I was nervous out there, but it's still the same game I have always played. I came in in a situation where I had a chance to do something. I really don't try and do too much, I am just looking to make solid, consistent contact," said Margot.
Asuaje had his first Major League hit on September 23 -- a double -- as part of a two-hit night.
"I was pretty nervous going into my first few at-bats. I suppose it is because it's a dream come true, really. After those hits, I just realized it is the same game that I have always played, just a higher level," said Asuaje.
As the season wound down, both players seemed appreciative of each other and the championship experience they had together.
"Manuel is a great player and a great guy and I have enjoyed playing with him throughout our careers," said Asuaje. "When you change organizations, you just take things in stride. You have to just learn how to communicate with new players and make friends but obviously having someone you are familiar with makes the transition easier."
"It helped me a lot having him (Asuaje) here. Carlos was a big support system for me, he helped me get used to the organization and he helped me with my English. His support really helped me transition a lot easier after getting traded," said Margot.
While it remains to be seen what is in the future for the Padres and for the two young prospects, Margot and Asuaje experienced winning together -- something both players will attempt to do in San Diego.
You can follow all of the action in the Padres' minor league system at www.madfriars.com and @madfriars on Twitter.
---
---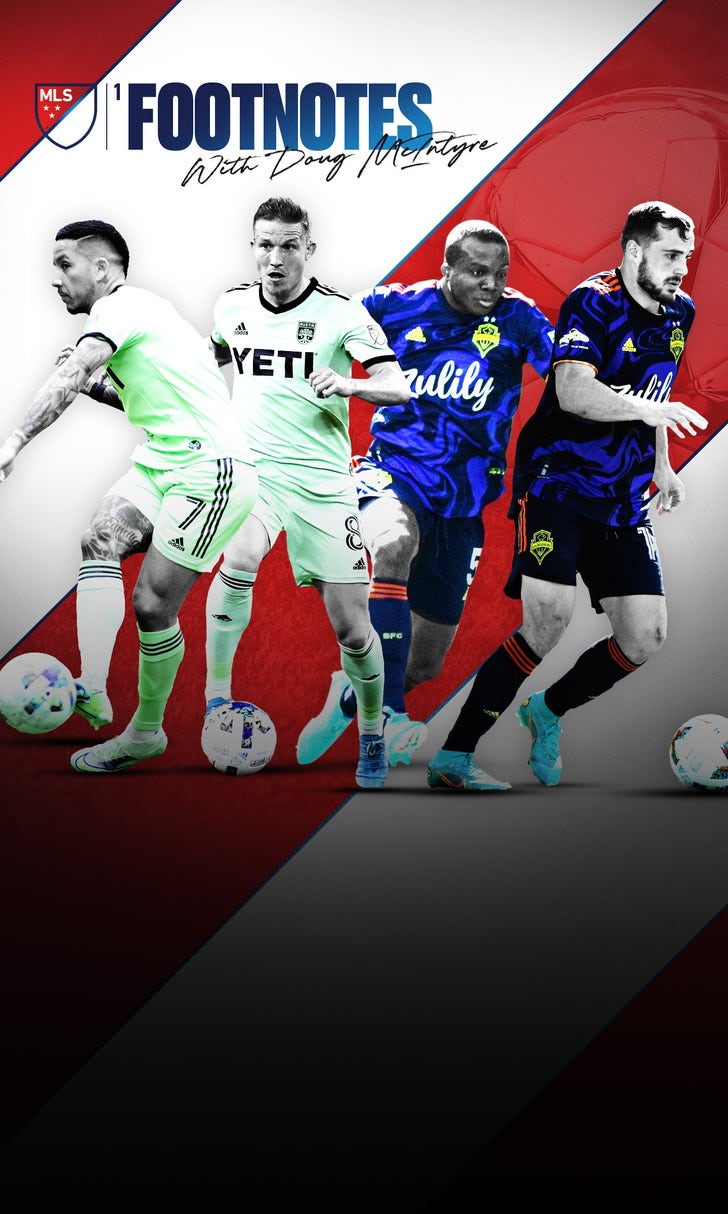 Austin FC start second MLS season in style, host Sounders Sunday