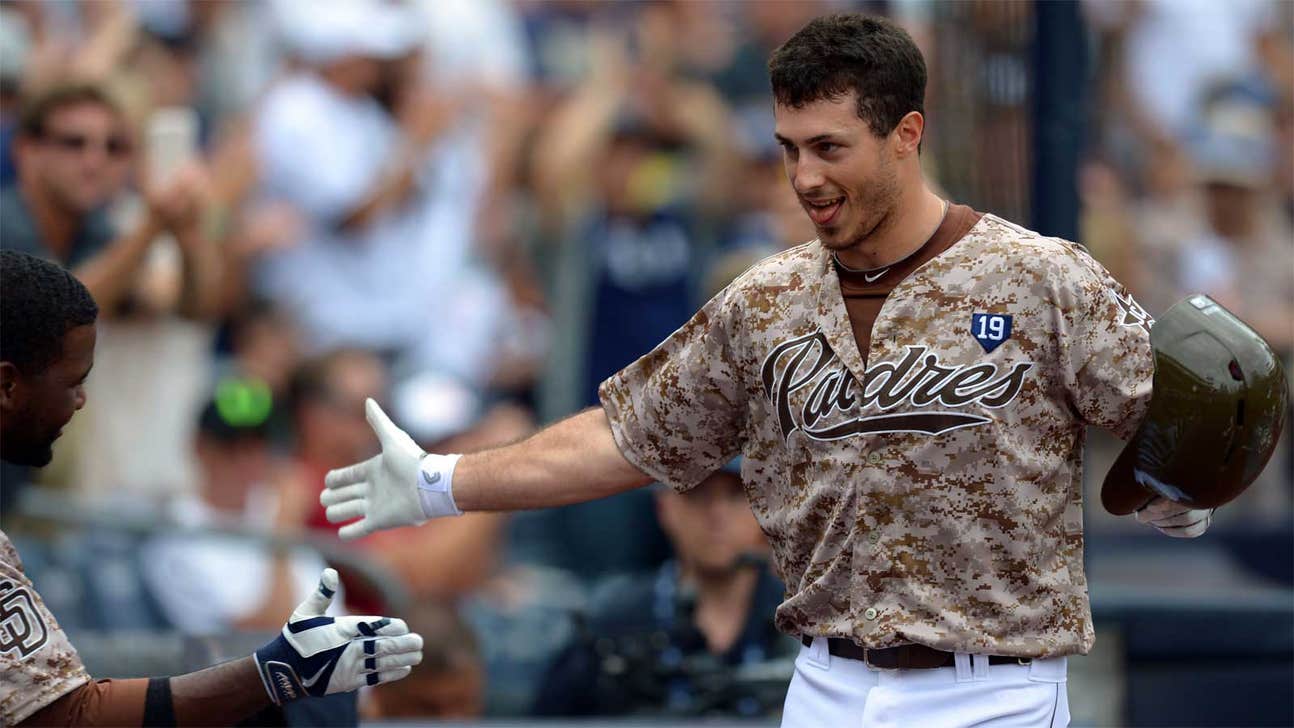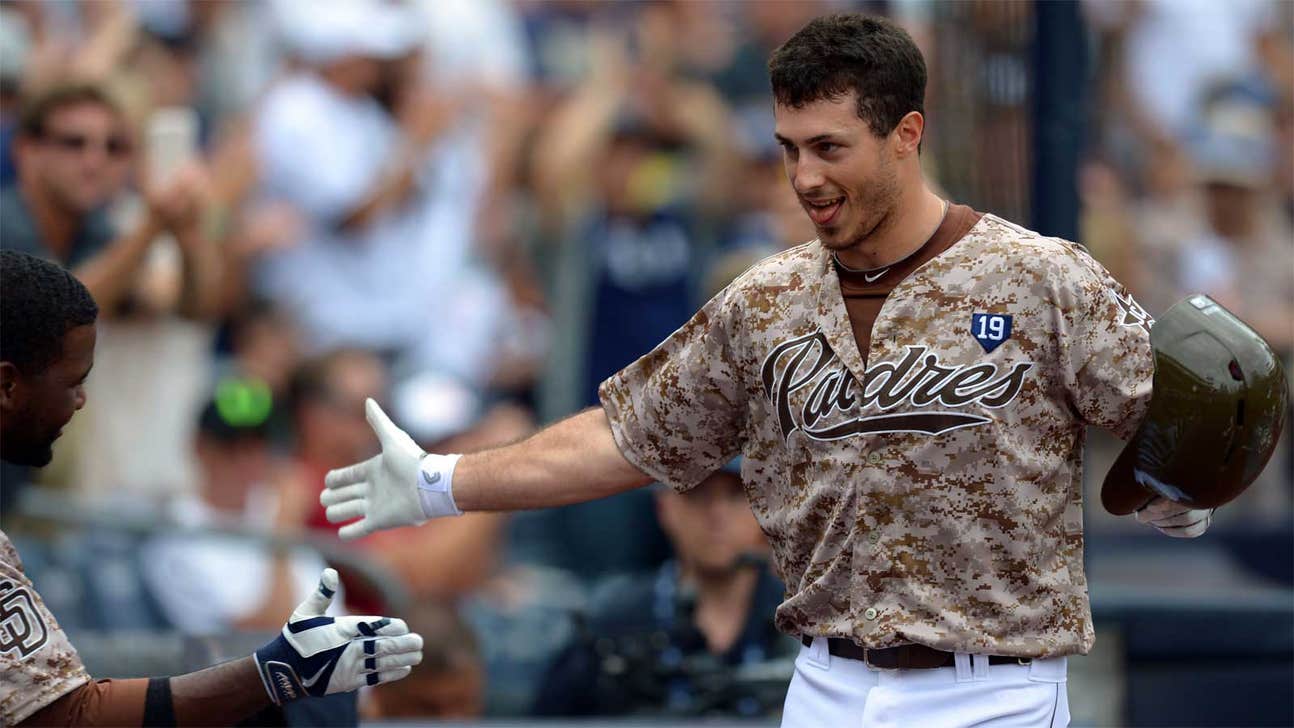 Padres vs. Braves telecast sets new ratings record on FOX Sports San Diego
Published
Aug. 4, 2014 1:24 p.m. ET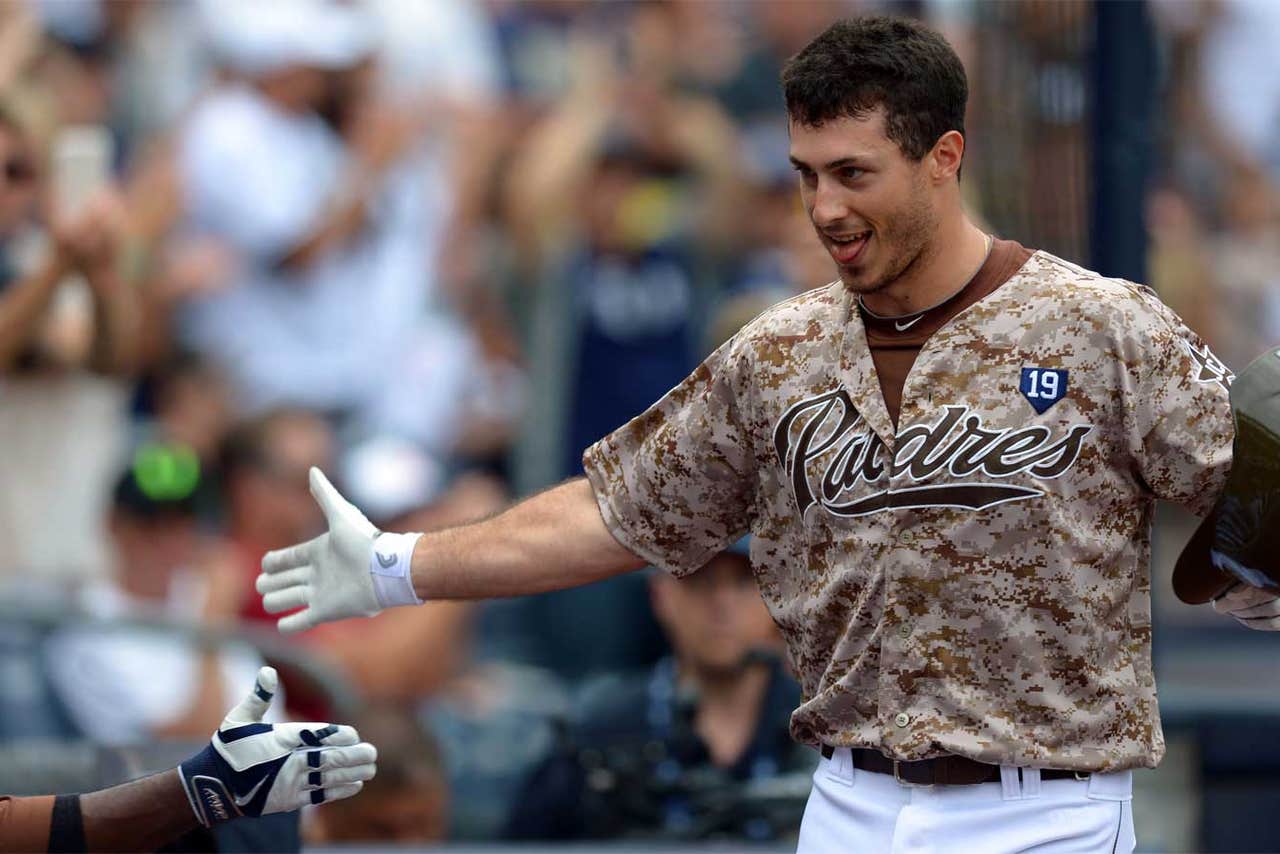 SAN DIEGO - Saturday's San Diego Padres vs. Atlanta Braves game on FOX Sports San Diego set a new record for the network's highest-rated telecast.
According to Nielsen Media Research, Saturday's 3-2 Padres win in extra innings over the Braves garnered an overall average rating of 5.4, equating to nearly 58,000 households in the San Diego market. Saturday's game beat out the network's previous highest-rated telecast, a 5.2 rating recorded after the San Diego Padres faced the New York Yankees on 8/4/13. 
In addition, the Padres vs. Braves series (8/1-8/3) produced the highest-rated three or more game series in network history, averaging a 5.0. The final game of the series on 8/3 marked the 16th time that Padres telecasts have posted over a 4.0 rating this season.
Overall, ratings for Padres telecasts on FOX Sports San Diego are averaging 16% higher this season than last. Post All-Star break ratings are also up an average of 35% over last season.
The Padres begin a two-game road series against the Minnesota Twins on Tuesday beginning at 5:00 PM PST on FOX Sports San Diego.
About FOX Sports San Diego
FOX Sports San Diego is the exclusive local TV home of the San Diego Padres, Los Angeles Clippers, and Anaheim Ducks and features San Diego State University and University of San Diego athletics. FOX Sports San Diego also airs Chargers Insider, #SDLive, XTRA Sports 1360 on FOX Sports San Diego, and select programming from the Barclays Premier League, UEFA Champions League, and the UFC (Ultimate Fighting Championship®).  Serving sports fans in San Diego, Las Vegas, Honolulu, Palm Springs, Yuma, Tucson and Albuquerque FOX Sports San Diego reaches 2.2 million homes and is available on AT&T U-verse, Cox, DIRECTV, Dish and Time Warner Cable. For complete regional sports coverage and channel listings, log-on to www.foxsportssandiego.com.
---